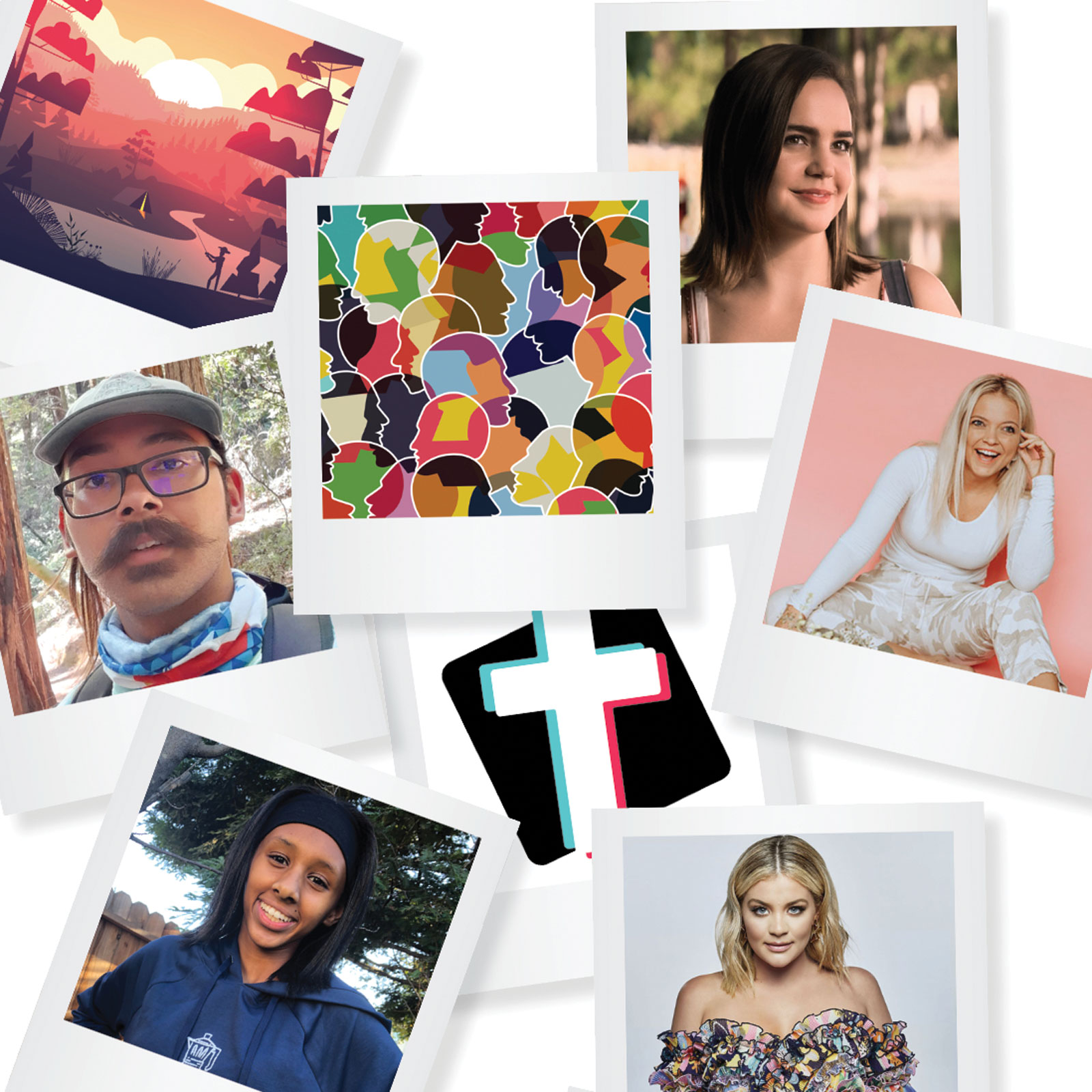 A 2021 Snapshot
The Peer Magazine staff looks back on 2021 and the articles, interviews, illustrations and many stories and contributions that the magazine put together.
Life paused abruptly in March 2020 with no end in sight; until early 2021, with hopes for a vaccine. Life began to speed up once again. As we approach the end of 2021, we look back on this year with a renewed sense of hope of what the next year can bring. 
The Peer Magazine staff looks back on 2021 and the articles, interviews, illustrations and many stories and contributions that the magazine put together.
Why Camp?
The COVID-19 pandemic had shut down many of The Salvation Army summer camps in the summer of 2020. Although camps got creative in the summer of 2020, and even put "Camp in a Box," campers and camp staffers were eager to hit the ground running in 2021. Captain Betsy Raes, in her article "Why Camp" (February 2021), shares the importance of summer camp ministry. "The freedom I found at camp allowed me to loosen up a bit and begin to really learn and understand who I was and where my identity could be found." 
#MentalHealthMoments
According to the National Alliance for Mental Illness, one in five teens and young adults live with a mental health condition. Experiencing mental health symptoms can be challenging, especially during life transitions such as high school, college or a global pandemic. Social media platforms like Instagram and TikTok have allowed Gen Z to foster and take part in open conversations about mental health struggles. In a VeryWell Mind article by Arlin Cuncic, "Social media and the Internet have connected Gen Z with other people's stories, be it strangers on the Internet or celebrities and influencers" (VeryWell Mind, 2021).  
Peer launched the #MentalHealthMoments column in print and online to facilitate these mental health conversations. While the print issue contains tips for positive mental health tips, four licensed counselors and therapists contribute articles online about mental health topics such as anxiety, self-esteem and therapy. 
Biblical Social Justice
Aside from the pandemic, 2020 brought many injustices to light and with that, individuals and brands alike dove deep into necessary conversations about social justice. The Salvation Army joined these conversations, bringing awareness to biblical social justice and how the Army advocates for human dignity and social justice.
Colonel Richard Munn, Director of International Social Justice Commission (ISJC), wrote in the May issue, "We cry tears with the hurting and broken people of our nation, and we cry out against the many injustices we see daily" … "While accents and dialects differ, cries and tears are understood by everyone." 
Terri Neville is the Director at The Salvation Army Social Justice Resource Center (SJRC) and was interviewed in Peer (May 2021). "True biblical social justice goes deeper to discover and treat the root causes of poverty, food insecurity, violence, abuse of power, human trafficking, gender and racial inequality, etc."  
What Does Influence Mean?
In a sea of Instagram and TikTok influencers, who are the influencers that have an impact on the Kingdom of God? In 2021, Peer interviewed Salvation Army employees who work with and make an impact on youth. "I think for me when I think about someone who influences for the Kingdom," says Jovanie Smith, "they display how Jesus impacted when He was on the earth and how He loved different people. Someone who is not afraid to share their faith, and all from authentically being themselves full-on." 
Kirby Kelly, a 24-year-old Christian content creator and speaker, writes about influence in the October issue. "When it comes to being an influencer for the Kingdom, we must realize what influence truly is, the purpose behind it and what it looks like to steward the influence that we each possess. You heard me right: everyone has influence." 
Gen Z took to evangelism in a unique way: through the video-centric app TikTok. Videos tagged with #Jesus have snagged more than 31.3 billion (and growing) views on the app. Kellee Katagi, writer and editor for Dare 2 Share Ministries, writes for Peer in the November issue about how young Christians are redefining evangelism on TikTok. 
This generation has used any level of influence they have for what they're passionate about—and young Christians are no different. In Profile, our aim is to share stories of Gen Z believers: Hannah and her Adoption Day, Caleb on maintaining friendships with those in other religions and Eden, a small business owner with a heart for coffee and funding wells in Ethiopia. There is no magic age requirement for a person to make a difference in the world. All it takes is a heart for others and desire to make a difference in the world. 
Bailee Madison, who starred in the Netflix musical film "A Week Away," says in her interview with Peer (May 2021), "I hope that they [viewers] walk away feeling way more confident in the things that make them themselves, the little unique things that maybe they felt embarrassed about or shy about, that is what makes you special." Peer also chatted with 25-year-old author Grace Valentine, country singer/songwriter Lauren Alaina and Maverick City Music worship artist Chandler Moore to discuss their new projects and how they maintain their faith while being in the public eye. 
"If you are in a season with COVID where life has stopped your school year from being the way you expected and planned," says Grace Valentine, "you still have a purpose somehow and it is up to you to find God in the middle of the mess. God is there."
To catch up on Peer feature articles, interviews, and other articles such as Zeitgeist, Wise Up and Ask an Officer, visit peermag.org and follow Peer on social media @peermagazine (Twitter) and @peer.magazine on Instagram.
Comments