Panorama
What Makes A Great Volunteer?
"Regardless of the outcome, you will learn something new that will put you on the path towards fulfilling what God put you on this earth to do."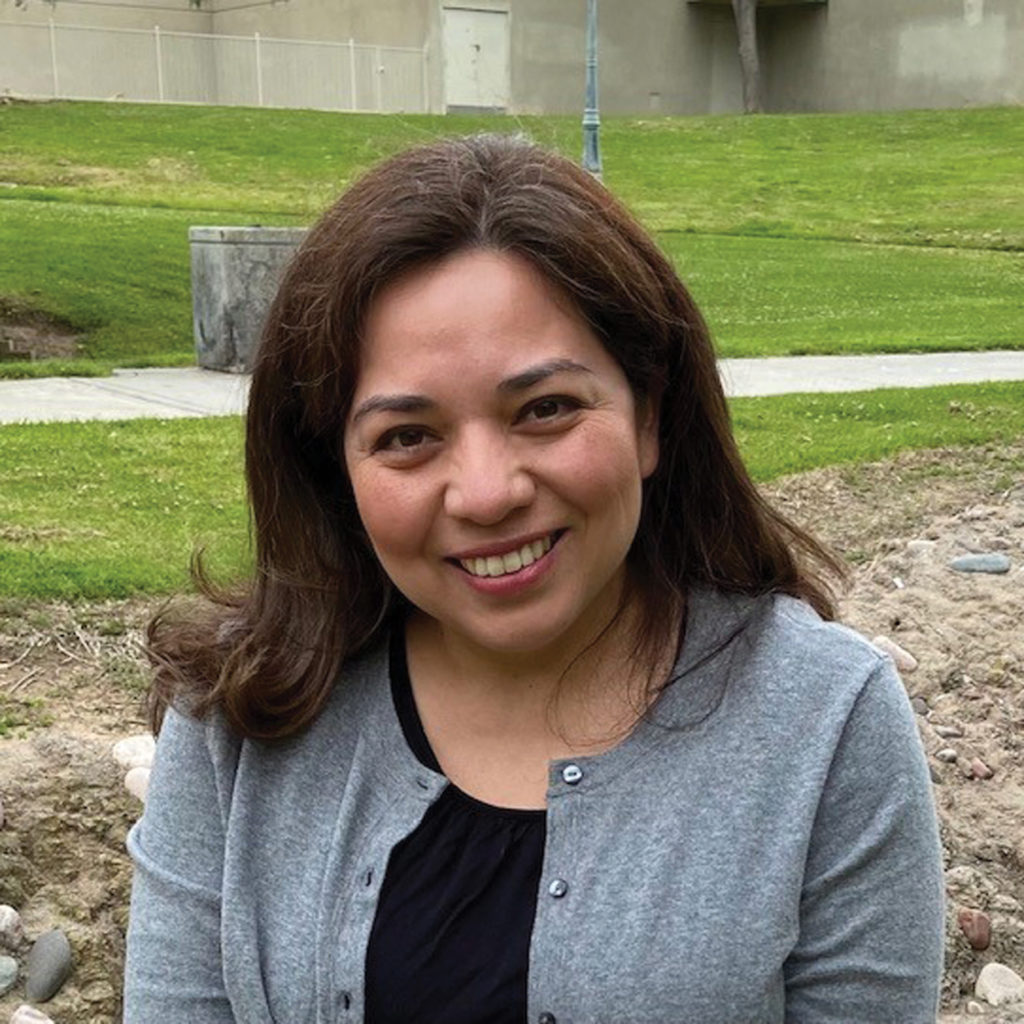 Adriana Thiele, the Volunteer Engagement Coordinator for The Salvation Army in San Diego, clarifies this question.
I often struggle to produce a concise answer when asked what makes a great volunteer, because the truth is, there is no one or two critical qualities that make an impactful volunteer. For me, the best volunteers are those that are following their dreams, interests or, as Paulo Coelho terms it in his book, "The Alchemist," their "personal legend." Whatever you want to call it, the best volunteers are those that are volunteering with their heart and have a genuine interest in the work they are donating their time for.
Volunteering has always been a way to move towards my personal and professional interests. As a teen and a young adult, volunteering was a way to hone my skills and introduce me to my chosen career. As I got older, volunteering allowed me to pursue other interests like working in a national park and creating art. These opportunities eventually brought me to the field of volunteer management at The Salvation Army. In my work, I consider myself a conduit for connecting people with opportunities that fill their hearts with joy; whether that means teaching a class or helping to bag food for those that find themselves in less fortunate positions.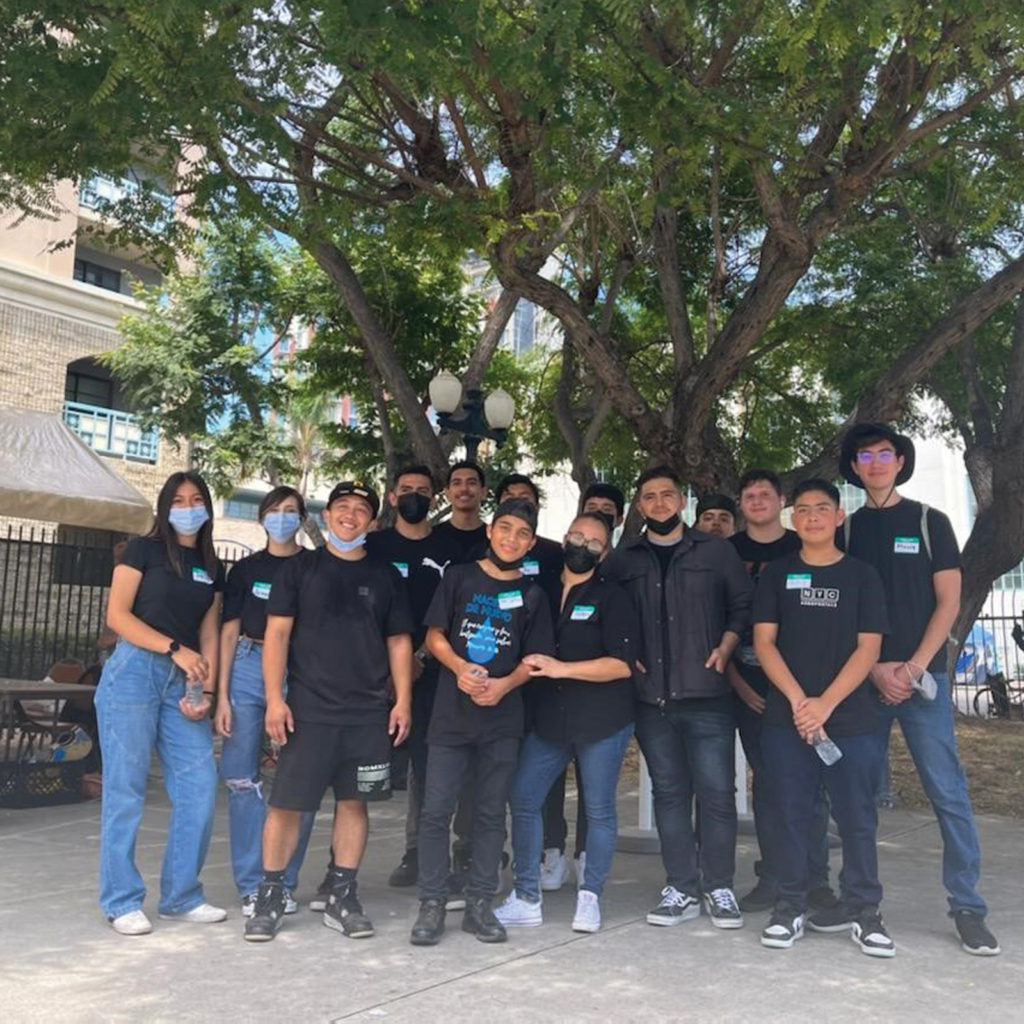 Here are a few quick tips to find ways to volunteer at organizations that align with your interests and beliefs. Start by writing a quick list of the things that you really enjoy doing and that you genuinely care about. Once you have your list, begin your search. A wonderful place to start is The Salvation Army website or connect with your local Army volunteer coordinator or corps officer (pastor). You can also try a variety of websites like voluntermatch.com, teenlife.com or catchafire.org. The Smithsonian Museum also has great opportunities for digital volunteers that anyone can try out.
I am a strong believer that when you work towards something that brings you joy, you will never be disappointed. Regardless of the outcome, you will learn something new that will put you on the path towards fulfilling what God put you on this earth to do.
By Adriana Thiele, Volunteer Engagement Coordinator, San Diego Regional Office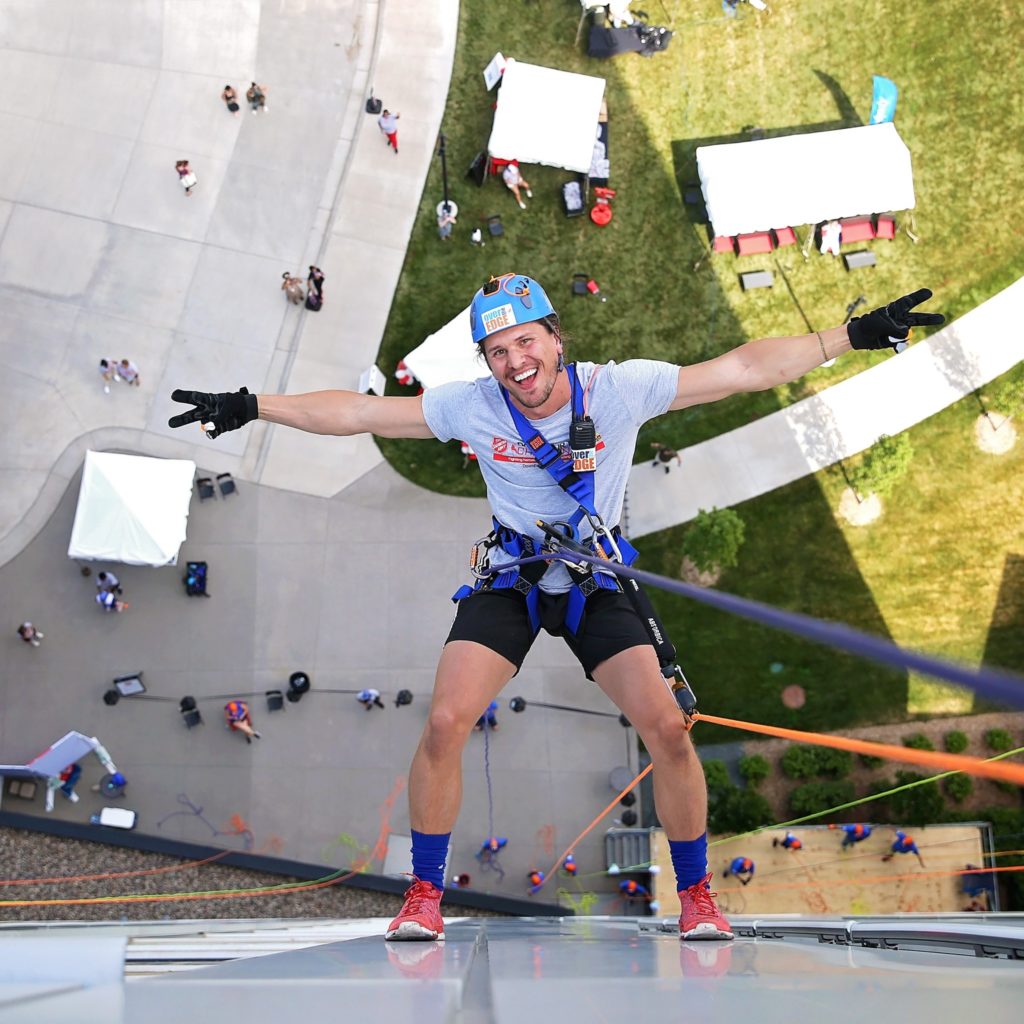 Down For The Challenge
In late July, The Salvation Army's second annual #DownfortheChallenge rappelling event with the Minnesota Vikings took place! Nearly 300 rappelers descended the 14-story Omni Viking Lakes Hotel, answering the call to Love Beyond Homelessness.
The community raised more than $500,000 to combat homelessness in Minnesota. The Down for the Challenge urban rappelling event with the Minnesota Vikings was held July 29-30 during training camp. The goal was to raise $1 million for Salvation Army housing and homelessness prevention programs in the Twin Cities.
To learn more about how you can donate, click here.
A New Mission Field
Are you looking for biblical encouragement and active Bible studies on TikTok? Captain Vinal Lee, from the Central Territory shares micro-sermons, including Scripture, anecdotes, and illustrations in a format that you can access throughout your day.
Follow Captain Lee on TikTok @vinallee.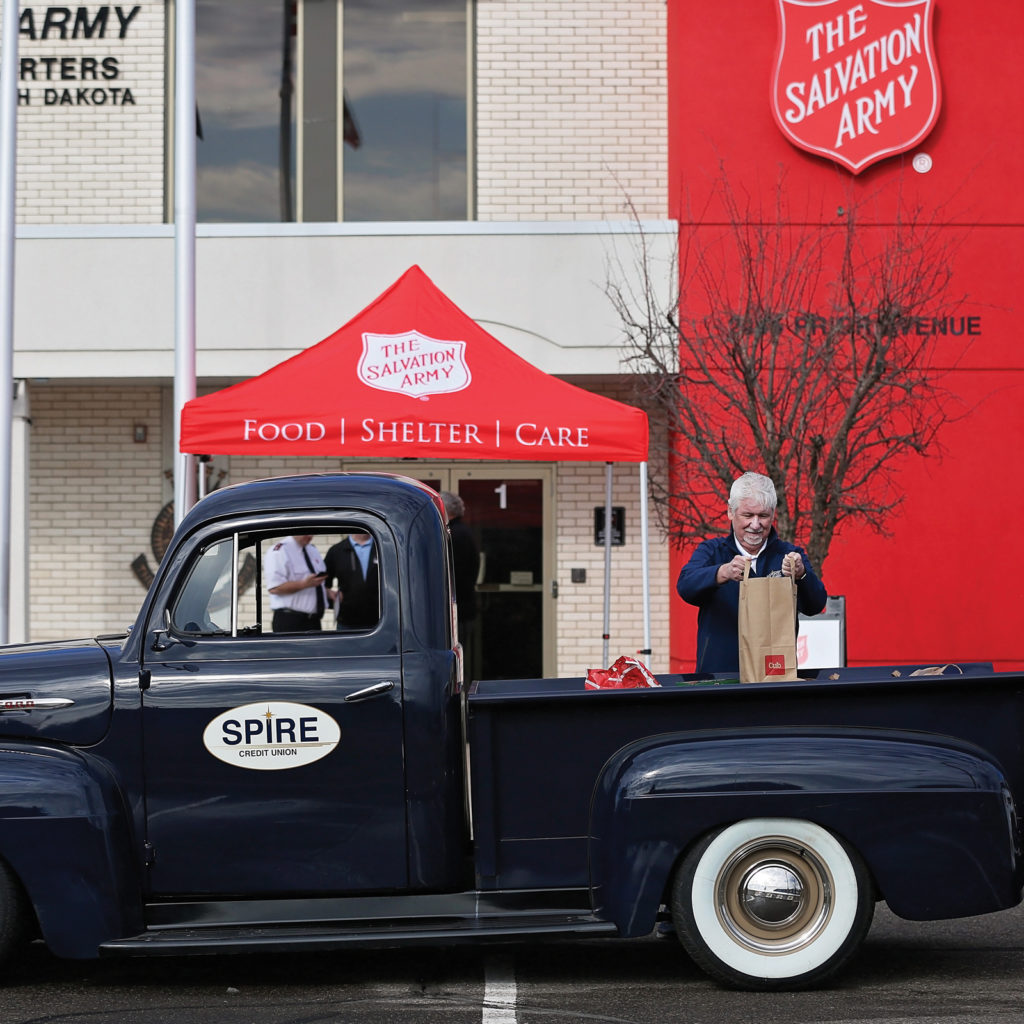 Echelon Minneapolis: Doing The Most Good
Last March, the Echelon Minneapolis chapter participated in the biggest food drive of the year. The month-long event sought to bring in enough food to replenish food pantries across Minnesota. With staggering statistics like 1 in 9 families struggling with food insecurity, members of Echelon Minneapolis couldn't stand by and watch their community struggle. "Although it's unfortunate that there's so much need for a basic necessity, it's inspiring to see so many people come together for the greater good," said Hannah Field, the president of the Echelon Minneapolis chapter.
Many partners of the local Salvation Army opened their doors as drop-off centers for donations. The food drive included a special weigh-in event where members of Echelon Minneapolis helped sort and weigh donations. Overall, the chapter was able to help The Salvation Army reach its goal of providing 2 million pounds of food to local food banks. "Having events with massive goals like collecting 2 million pounds of food wouldn't be necessary if there wasn't a huge need," Hannah said. "As long as there are people in need, we will be there to help."
By Bianca Rossell-Nunez, Social Media Coordinator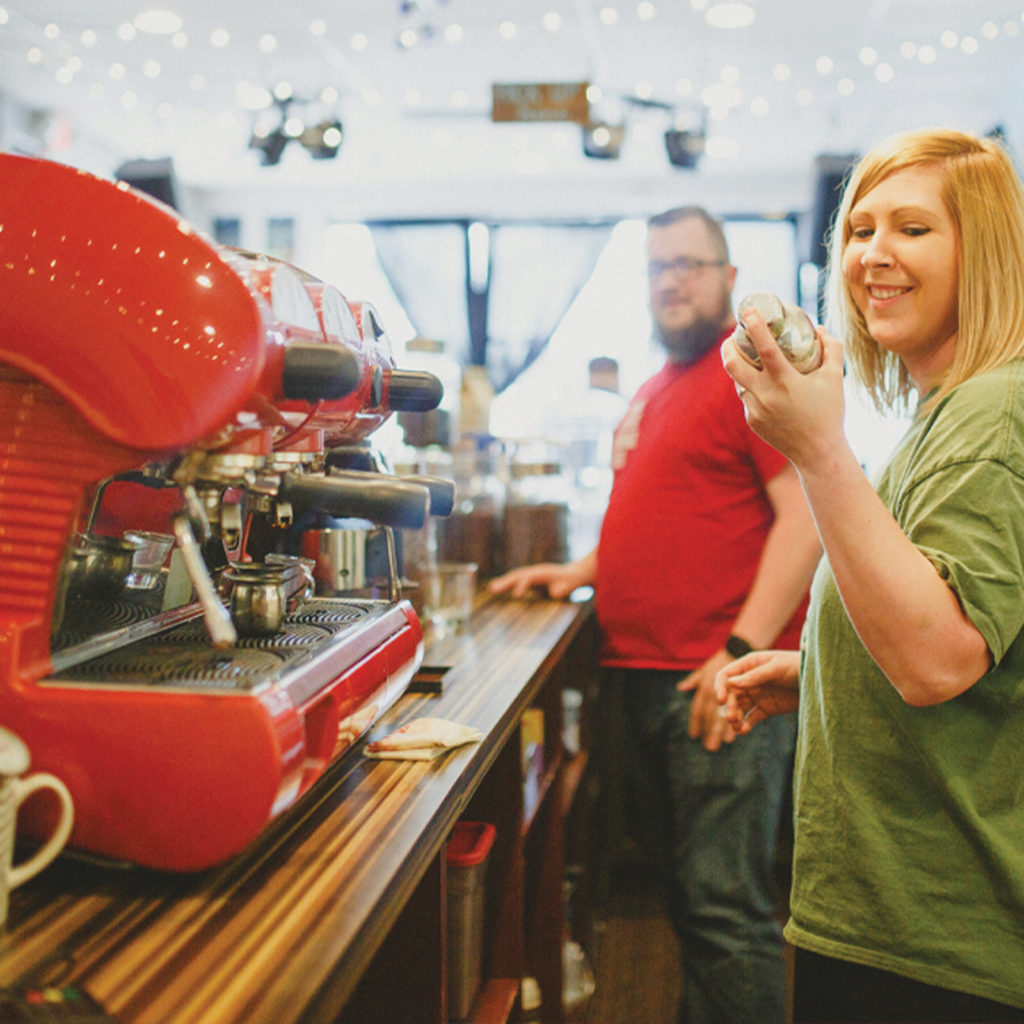 Inman Coffee
How does your local corps interact with your community? In the college town of Cleveland, TN, The Salvation Army's primary point of contact with students and residents of the town is a coffee house adjacent to the corps (church). Owned and operated by The Salvation Army of Cleveland, Inman Coffee is a wonderful shop that prioritizes ministry over profits.
To read the full article, click here.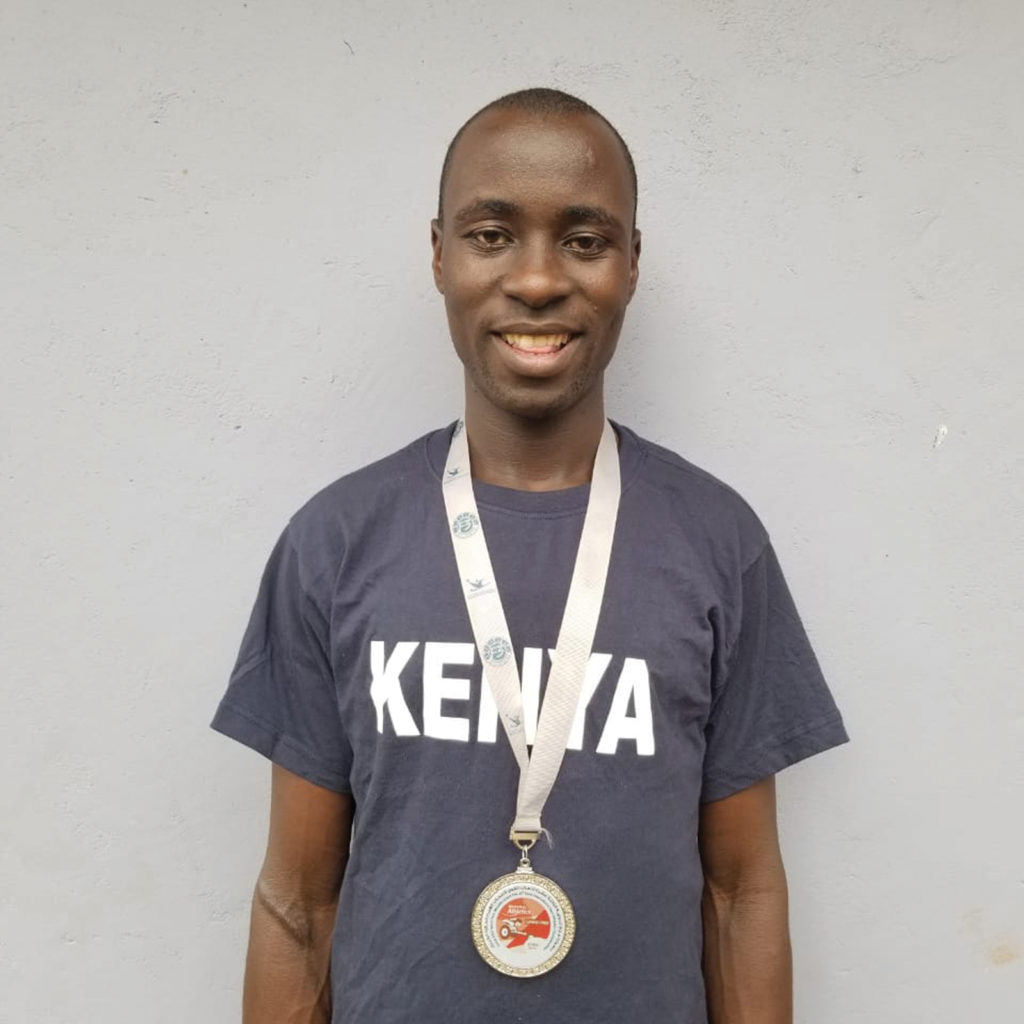 The Paralympic Story
Brian Esogon has not only excelled as a student at The Salvation Army's Thika Primary School for the Blind in Kenya, but he has reached the top as an athlete as well.
Brian and several other Kenyan athletes were invited to participate in a Paralympic competition in Dubai after taking part in a local Paralympic meet held a few months earlier.
Brian's event of choice is the long jump—an event that presents challenges for blind athletes like Brian. In Brian's case, a second person—known as a guide—shouting, clapping and counting is needed to help him with his timing down the runway as he prepares to jump.
"This not only requires a great deal of silence in the stadium, but a great deal of trust between the athlete and their guide," Brian said. "To maintain a level playing field, all athletes are blindfolded whether they are blind or have a different disability."
Brian won a Silver medal. Brian looks to represent Kenya at the 2024 Paris Paralympic Games.
Comments