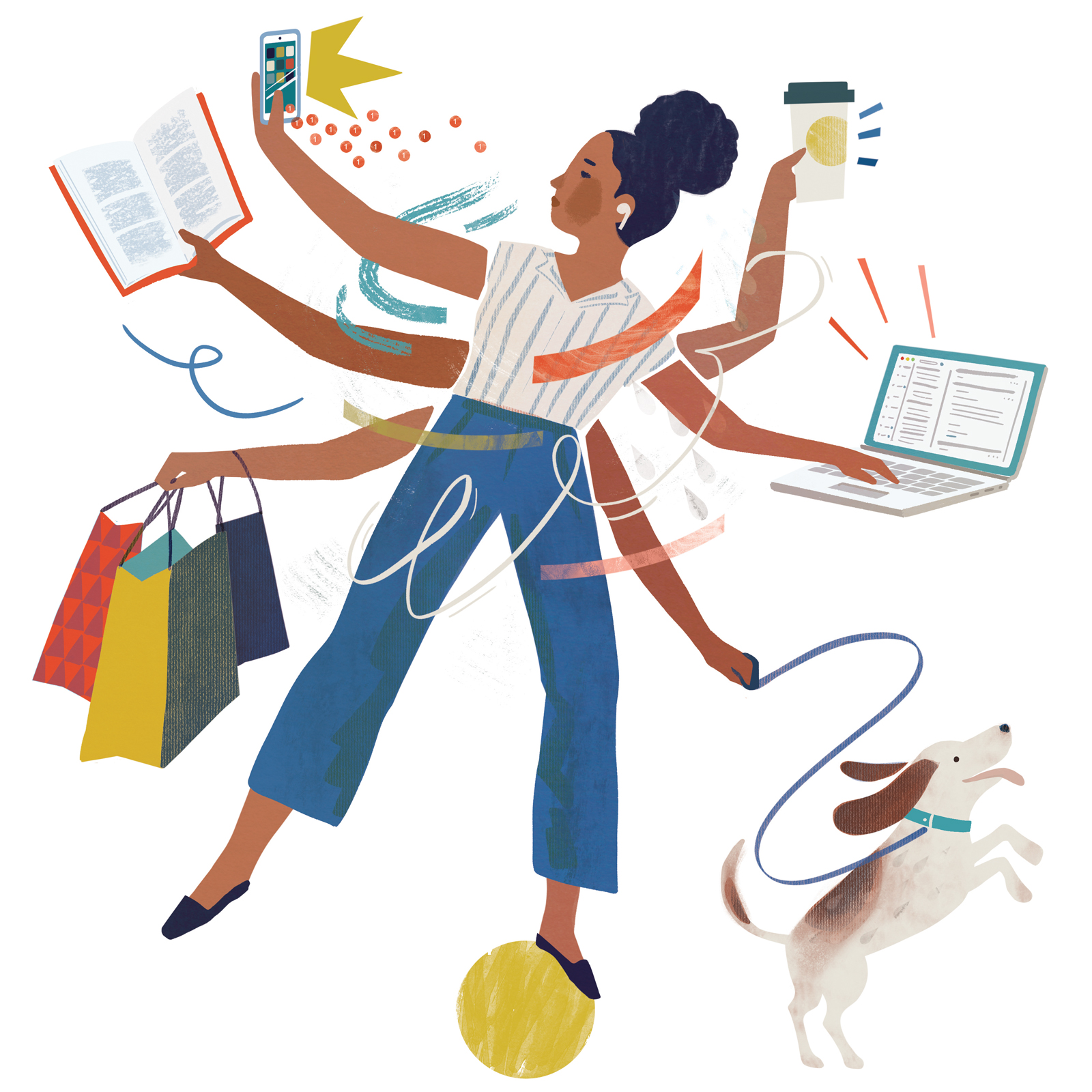 Image Credit: Victoria Borges
To Have or To Hustle?
"God called you to your particular set of circumstances for a reason. Consider the 'right now' your mission field."
In 2019, the New York Times article "Why Are Young People Pretending to Love Work?" exposed a sense of performative workaholism that you may have experienced, and gave it a name: Hustle Culture. Phrases like "Hustle Harder" and "Rise and Grind" are in millennial and Gen Z Instagram bios everywhere, and nearly 50 percent of these generations have some kind of side hustle.
So, is there something wrong with working hard?
Definitely not. As someone who made her 2.5 side hustles into her full-time career, I'll never shake my fist at running hard on mission.
But hustle culture isn't truly about hard work and living well; it's about the idolatry of work, misplaced identity and competition that'll kill us if we give it the chance.
How can you tell the difference between hard work and hustle culture? You might not be able to tell just from looking at the product of work produced—hard work is hard work. You must look at the attitude, the lifestyle and the health of people hustlin' hard to see the damaging effects.
Hustle culture demands that you sacrifice your sleep, your boundaries, your time, your wellness and your worship at the altar of doing it all (and looking really good doing it).
If you've experienced the following symptoms, you might be deep in hustle culture:
You feel guilty for resting.
You say things like, "I just get bored if I'm not always doing something."
Your priorities have work at the very top of the list.
Burnout, exhaustion and unhealthy weight loss are badges of honor.
You're always working towards something, but success never feels like enough.
Sound familiar? It seems a little bleak. If you don't see yourself in that list, I'm sure you can name a few people who do.
But not all is lost! Redeeming good, hard, holy work from the clutches of hustle culture is possible—and even Biblically encouraged! Let's talk about the first three steps towards the holy hard work.
Focus On Your Mission
Hustle culture says that you should do everything. But here's the truth: you can't. And you shouldn't do everything! That'll lead to burnout.
Taking hard work back from hustle culture requires that you focus on your mission. If spreading your talents and energy too thin and "doing it all" are at the core of hustle, then holy hard work happens when you channel your gifts towards something focused and more intentional.
Ask the question: What are you called to do?
Note that hustle culture loves for us to be 110 percent certain that the work we're doing is our forever life's calling at every moment.
Holy hard work doesn't believe that. God called you to your particular set of circumstances for a reason. Consider the 'right now' your mission field. Get focused on the right now and ask these questions:
What am I called to do here?
What is God already doing that my gifts/passions could support?
Focus on what is in front of you and doing it in partnership with God.
Set Your Boundaries
So now that you've committed to not doing all the things and you've focused on what you're called to do in this season alone, it's time to bolster that choice with boundaries. You've already set the boundary of what you do and don't do, but how are you being intentional about how you're spending your time?
Remember how one of the top signs of hustle culture is that you feel guilty for resting? That's a boundary issue! As well as an identity issue.
First, you've got to shift your identity from what you do to who you are. Your identity is not based on what you produce or how much you can do, but as a child of God who gets to work from a place of authority (and not trying to earn it).
Second, create boundaries that help you honor and live in that identity. Protect yourself from the threats of burnout, comparison and workaholism.
Here are some practical examples:
Parent your phone.
Include marginal time in your schedule.
Focus on loving what you have instead of coveting more and what you don't have.
Set specific times for when you work and when you play.
Remove people who cause your mind to focus on comparison, obsessive work or shame from your social media accounts.
Live By Your Rhythms
You can't do it all and you also can't perfectly balance everything. But you can live rhythmically.
Take the boundaries you've created for yourself to help you protect your identity as a child of God (not a doer of all the things) and turn them into rhythms. You know your mission now, and you know your identity; you can be intentional about spending your time in support of those things.
What are the rhythms and routines—spiritually, emotionally, physically—that will keep you healthy, rested and living, and not just hustling for the prize?
Choose the rhythms daily, weekly, monthly and quarterly that support you and your mission. Some rhythm suggestions:
Spiritual rhythm beyond attending church on Sunday.
Spending time with people you admire.
Serving; it cuts hustle culture off at the knees.
Sabbath, or dedicated rest time.
In Conclusion
In a world where what you do, what you produce and how much time you spend pursuing your #goals, focusing on your mission and your identity in Jesus is wildly countercultural. The temptations to give into hustle culture are strong because, from an output standpoint, it works. Many people who hustle get the prize they're chasing, and then some.
But as a believer, you know the greatest of prizes isn't something that can be earned, or even something that's here on Earth. You're spending your time and your gifts and your resources on pursuing the things of heaven.
Stay focused on your mission. Keep hold to your boundaries. Live well in your rhythms. You'll find that your focus on the King rather than the things of this world will empower you to accomplish so much more than you could have dreamed of in hustle culture world.
Further Resources:
Go and Tell Gals Podcast: Balance This podcast highlights the lifestyle of Jesus and how He wasn't "balanced" as culture would describe, but He lived rhythmically on-mission.
The Ruthless Elimination of Hurry by John Mark Comer outlines four key spiritual rhythms in the life of Jesus that directly combats hustle culture.
"Why Are Young People Pretending to Love Work?" This New York Times article highlights the reality of hustle culture and is a great picture of what it looks like to idolize work and our own efforts.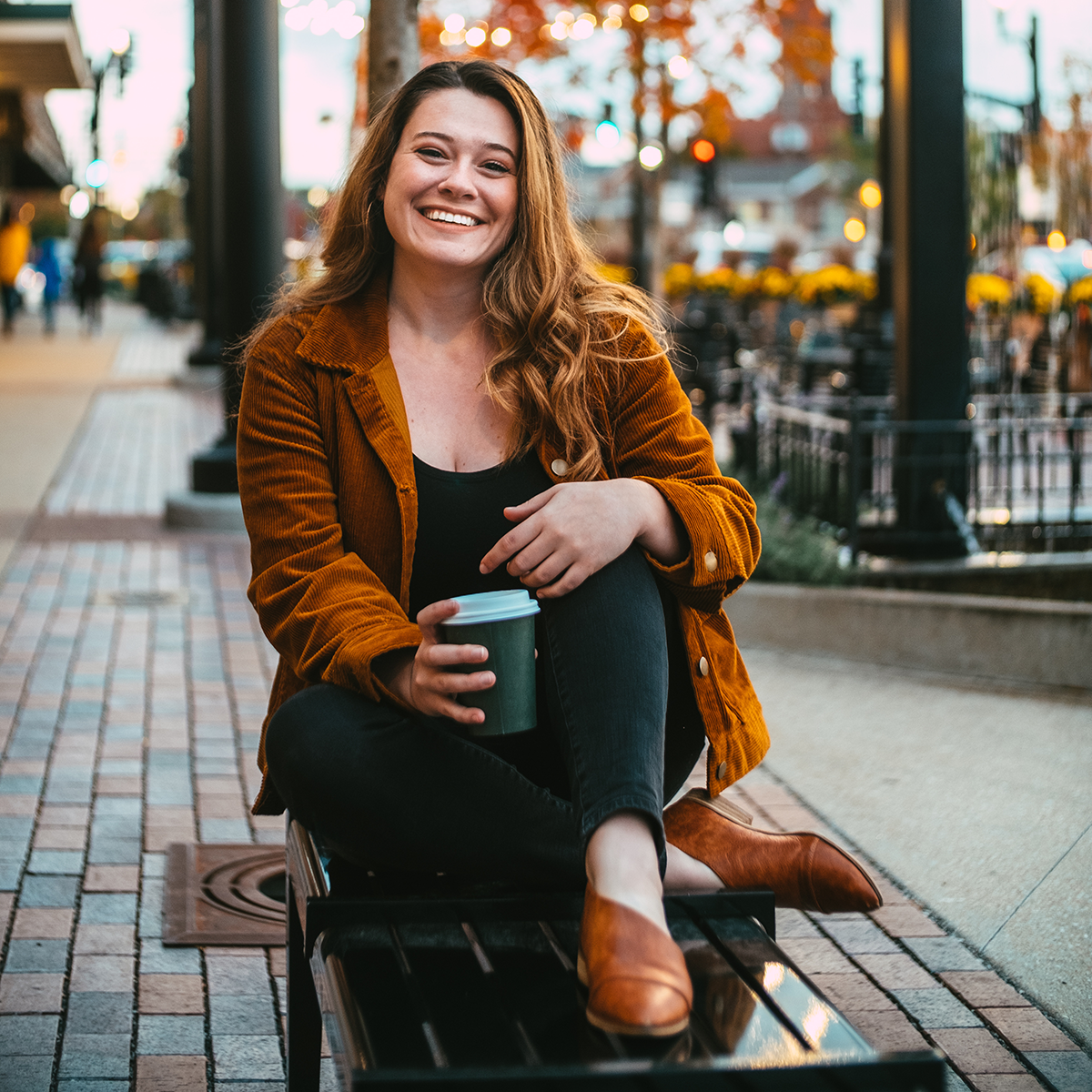 Victoria is a spiritual formation and leadership coach, speaker and writer. She combines her years in lay and formal church ministry with her passions for coaching, spiritual health and personality typing to support leaders with equipping and soul care. Learn more about Victoria at victoriagreenwald.net or follow her on Instagram @victoria_greenwald.
Comments