Struggling to Read God's Word?
Colonel Peck Koopman suggests four ideas if you are struggling to read God's word.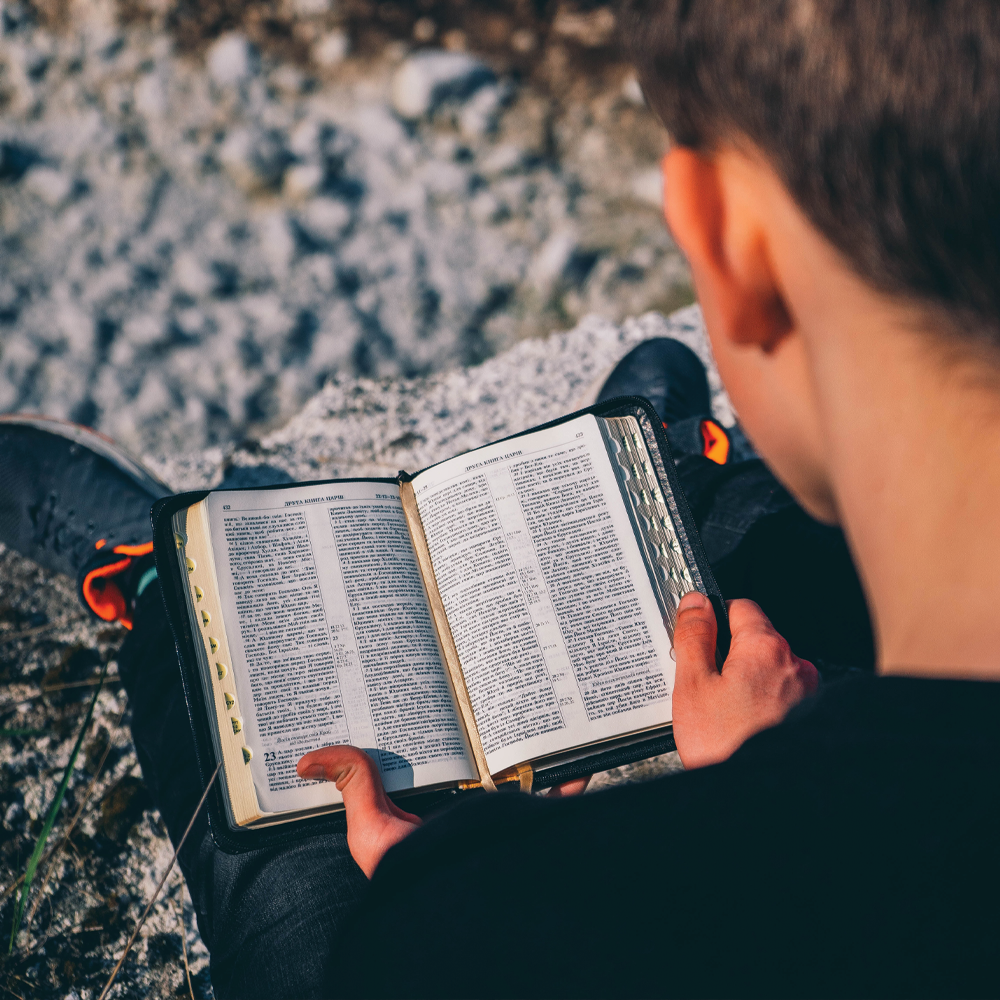 1. SILENCE IS GOLDEN
Sit in silence for a few minutes with a pen and notebook close by. Your mind may immediately flood with things you have to do. Write them down. Continue writing your "to-do's" until your mind is clear and you are able to rest in silence. Think about God and what He means to you.
2. TELL HIM
Do you sincerely want to hear from God? Tell Him. Ask Him to highlight Scripture on your heart and to pause your reading at the words He wants you to digest longer.
3. THE CHOICE IS YOURS
Select a book of the Bible to read or use a reading plan from BibleGateway.com/reading-plans/
4. CREATIVE WAYS
Here are ideas on how to engage with the Word of God:
Draw it. If images come to mind as you're reading, draw them. Add verses that stand out in your drawing. Psalm 1 is a great place to start. Use blank paper or purchase a journaling Bible, like the Inspire Bible.
Repeat It. Repeat one verse of Scripture emphasizing a different word each time you say it. Ask God to reveal new meaning to you with each emphasized word. For God so loved the world. For God so loved the world. For God so loved the world. For God so loved the world. For God so loved the world. For God so loved the world.
Reenact it. Imagine you're in the scene you're reading about. What would you be facing as each character? What does God reveal about Himself through each character?
Highlight it. What jumps out? Is it a word or phrase? Underline it. Highlight it. Write it down and put it in a place you'll see.
Journal it. As you read a passage, ask these questions and journal your answers:

God said to me…
Because He said it, I'm going to…
(To be asked at the end of the day) Did I do it?
5. CLAIM IT
Thank God for talking to you through His Word. Claim His presence with you and the word He spoke to your heart.
This article was originally published in the September 2017 issue of YS.
Comments