Article
Possessed?
Major Doug Burr provides reassuring answers to your questions regarding possession and oppression.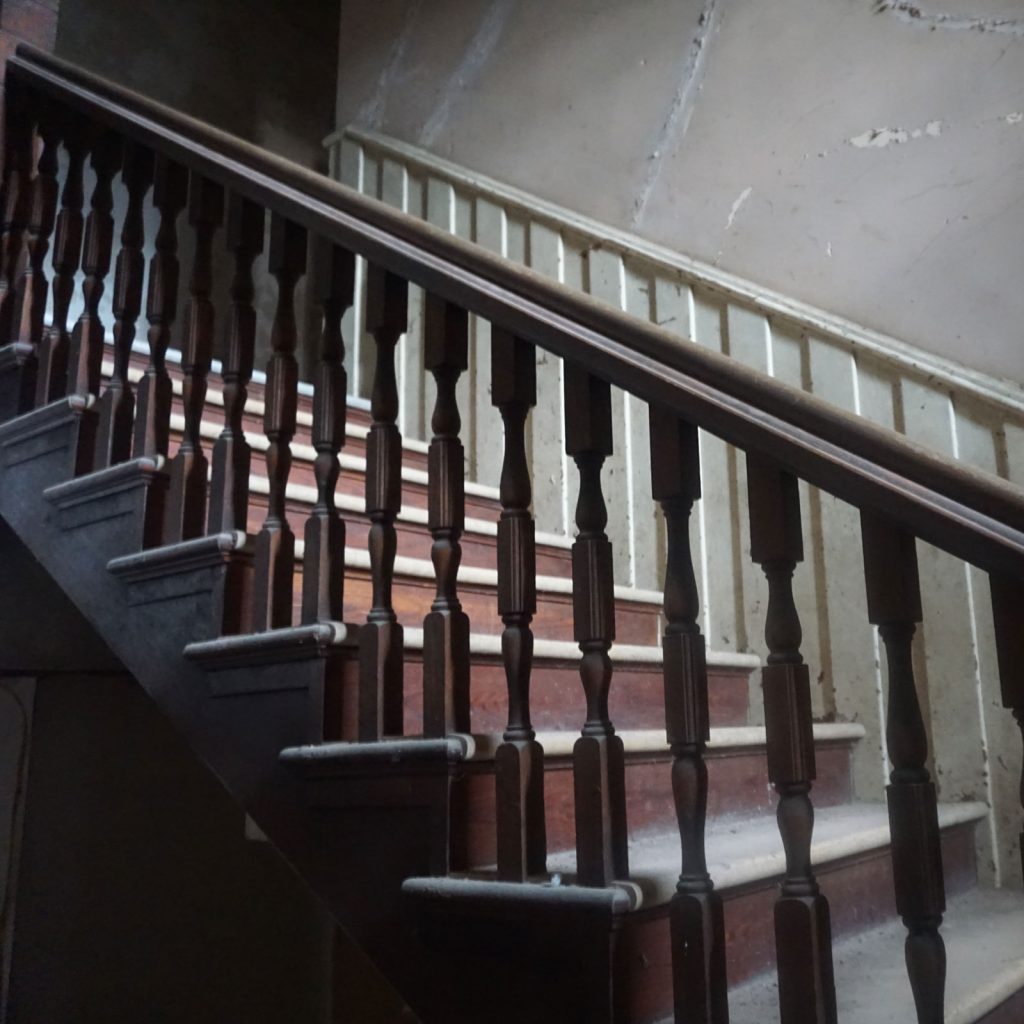 WHAT IS POSSESSION?
"Possess," in the spiritual sense, means to control; to acquire mastery or have knowledge of; to gain or exert influence or control over; to dominate. Do demons want to dominate us? Exert influence over us? Control us? Yes! And they will jump at any chance we give them to do so. Here's the key: any chance we givethem.
In the authoritative story, God created the world; therefore He has authority over it. God gave the world to humankind. Adam and Eve turned around and, by disobeying, gave the world to a conniving snake (Satan)! So Satan had authority…until Jesus came and took ownership back from Satan. Through Him, we again have authority over the earth. Now, if I own something and choose to give it away, I no longer have control of it. So whatever I give to Satan, he has control over. In other words, if I disobey God (like Adam and Eve), I give some authority of my life over to Satan. Whatever I give to him, he now has influence over (here, when I say Satan, I am referring to demons as a whole).
WHAT DOES THE BIBLE TELL US ABOUT POSSESSION?
The Bible includes some famous stories about people being demon possessed (Matthew 8:28-34, Matthew 9:32-33, Matthew 12:22, Mark 5:1-20, Luke 4:33-36). I would think if we see Jesus interacting with demon possessed people, that would answer the question whether demon possession exists or not. But what's important for us to understand about all of His interactions is this: Jesus always ends up casting the demon(s) out of the person. The end result is that Jesus trumps every demon!
CAN I BE POSSESSED?
Can a demon possess (own) a Christian? No (hopefully you've given God that deed)! However, people can be demon possessed if they give over portions of their life by either disobeying God or putting themselves in places or situations that give demons some right to influence them. Are we listening to God and obeying Him, or are we listening to Satan and obeying him?
WHAT IS OPPRESSION?
To oppress means to keep down by severe and unjust use of force or authority; to weigh heavily on.
Demons are only too happy to oppress people. Can a demon oppress a Christian? Absolutely—and they do. Think about it for a minute…what do you imagine a demon's job description is? And who are they most interested in getting to do what they want? Christians. They already have a lot of control over those who don't follow Jesus. Demons are out to make us fall away from Jesus so that we will spend eternity with them and not God.
HOW WOULD I KNOW IF I WAS OPPRESSED?
Remember, to be oppressed is to be heavily weighed down or seriously influenced by demons in what we do. If Satan has more influence in your life than God, you are oppressed to some degree.
Demons want to oppress us. They are always tempting us. If we keep making bad choices, they will succeed and temptation will become oppression. We will be seriously influenced by evil and God's voice will have less and less sway over us. If we are oppressed, it is because we have been regularly choosing evil over good. If your usual choice is not to obey God, you are oppressed.
SHOULD I BE AFRAID OF ALL THIS?
Fear is "demon bait." Therefore, we should never be in fear. God has given Christians authority over demons (Luke 10:19, Matthew 10:1), so what we need to do is stop obeying them and begin obeying God. Remember, every single interaction with Jesus and demons ends up with the demons losing!
WHY ARE CHRISTIANS ATTACKED SPIRITUALLY?
Ever feel like Satan hates you and is doing everything he can to derail you from your Christian walk? We all know that feeling. But seriously—Satan hates you? Nope—Satan hates God! You aren't even a blip on his radar screen. But, since God loves you so much, Satan knows he can hurt God by hurting you. And while Satan can't be everywhere like God can, he convinced a third of the angels to help him. They work for him, doing what he wants them to do. These "fallen" angels are called demons (take a quick look at Revelation 12:7-9 to see where they "fell" to). Yikes!
This makes sense, but many of us have never thought about it before. Just in case you haven't figured it out yet—the Enemy is after you! It's not obvious, because most Christians haven't been taught to believe in the supernatural. Sometimes we think, "that stuff just happened in Jesus' day." Satan likes it that way; he wants us "in the dark," because then he has the advantage. How can you fight a war if you don't even know one's going on? Spiritual warfare is living in response to this invisible war going on for your soul.
Comments