Oops…
We sometimes say and do things we wish we could take back. As this article shows us, by reading the Bible, we can seek forgiveness and learn from our mistakes.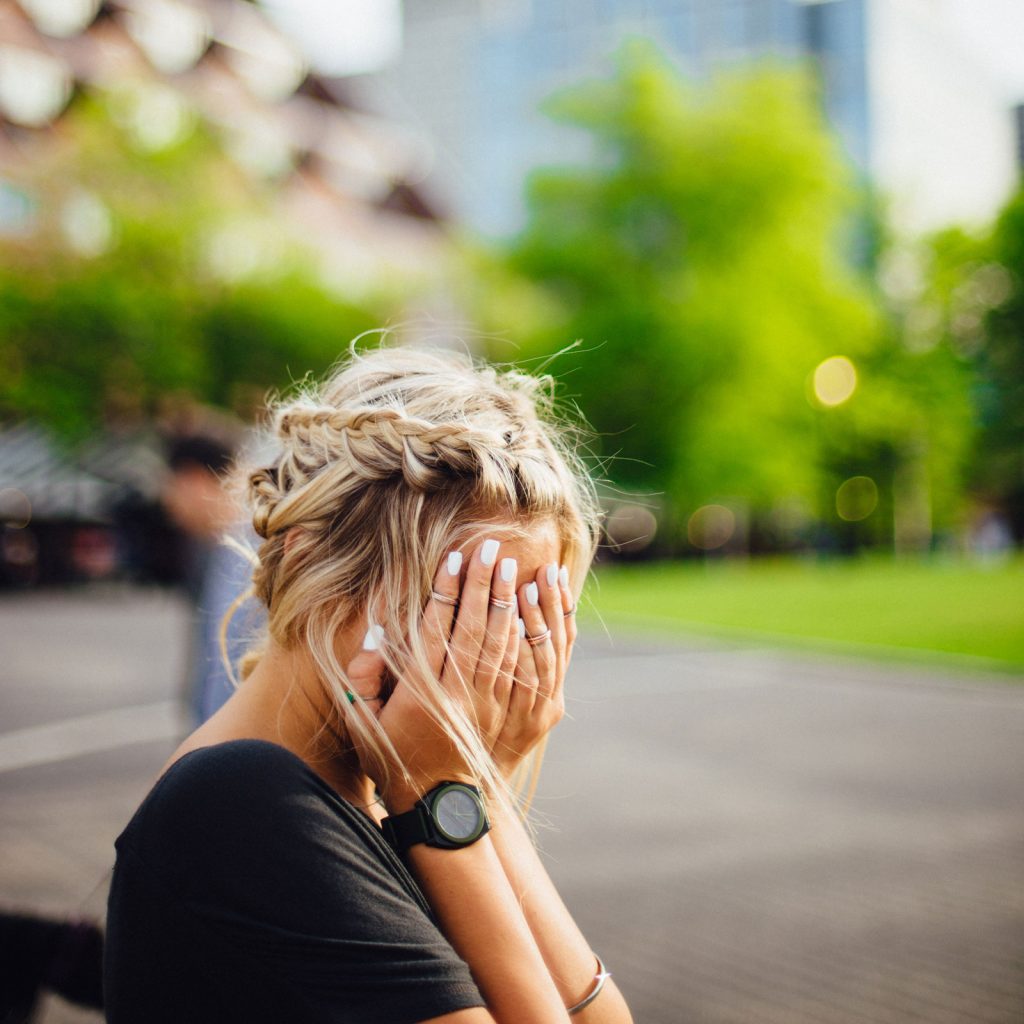 I like to post things to my Facebook and Twitter accounts from time to time…who am I kidding, I post ALL the time! Sometimes though, I make some really awful grammatical errors while posting. Afterwards, I look back and see those haphazard mistakes and luckily I can either edit or delete these errors all together just with a click of a button.
Don't you wish life was like that sometimes? Wouldn't it be great if we could go back, and with a few clicks of a button undo the mistakes that we had made?
Have you ever physically cringed at something you said or did knowing that you could never take it back? Perhaps it was a recent fight that you had with your Mom or Dad. Perhaps it was a broken relationship that ended badly and you aren't sure it can ever be repaired.
Forgiveness is often the hardest thing to come by in life.
C.S. Lewis once said, "To be a Christian means to forgive the inexcusable because God has forgiven the inexcusable in you."
What happens when the "inexcusable" is in our lives; when it's in our own hearts? What happens when we have trouble forgiving ourselves for something that we've done? How can we overcome such an obstacle?
I think the hardest person that we have trouble forgiving is ourselves!
We often run those bad memories in our heads over and over again and we keep telling ourselves
"If only I had done that differently…"
"If only I had not said those
hateful things…"
"If only, if only, if only…"
What if all of those "if onlys" are chains holding us captive to the past, preventing us from moving into the present and future?
Here are a couple of ways we can break the "If Only" chains and finally move forward with life again:
1) Seek Forgiveness and Reconciliation!
Don't just assume that everything is okay if you have never faced up to the mistakes that you have made. If you are living with guilt today, perhaps you need to go to the person you have wronged and simply ask for forgiveness. Asking forgiveness and owning up to your mistakes is probably the hardest, yet bravest thing you can do! Things might not immediately get better, but you have set the record straight and you can finally overcome the "if onlys" in your life.
2) Strive to Make Better Decisions and Life Better!
Don't let your past mistakes define you, rather be defined by how you live today while learning from your past mistakes! The Apostle Paul, who wrote many letters to Christians in his day, wrote these words: "I urge you to live a life worthy of the calling"(Colossians 1:10) – I still believe this applies to you and me! We have been called to live a Godly life! So if we are to live a Godly life, we have to make better decisions. We must learn from our past mistakes and strive to avoid those trappings in the present and future.
Encouragement:We aren't the only ones who have dealt with regret in our lives.
READ:
Philippians 3:13-14
"Brothers and sisters, I do not consider myself yet to have taken hold of it. But one thing I do: Forgetting what is behind and straining toward what is ahead…"
The great Apostle Paul had regrets in his life too.
He used to persecute and kill Christians until Christ called him on the road of Damascus (read Acts chapter 9). Imagine moving on from those mistakes? Image knowing what you had done in the past could not be taken back, but you have now been called to be a messenger to Christ?
I am sure that in part, the Apostle Paul was thinking about his own failures when he stated – "I do not consider myself yet to have taken hold of it"(Philippians 3:13a). In one of his final letters, Paul even says to Timothy, "Christ Jesus came into the world to save sinners—of whom I am the worst"(1 Timothy 1:15). Despite this humble statement, Paul continued to strive towards being like Christ in every way – even overcoming the "if onlys" of the past!
QUESTIONS:
Do you wish you could hit the delete button today on something in your past?
What sort of efforts have you made to overcome your personal "if only" regrets?
What does it mean to you when Paul says "Forgetting what is behind and straining toward what is ahead"(Philippians 3:13b)?
Do you believe that you have been forgiven of your past mistakes?
Christ calls us to live for Him alone, but we can't fully live for Him if we are still stuck staring at the guilt and regrets of the past! It's time to move on from there!
CONFESSION:
I still struggle with my past mistakes too! I believe it's normal to have these regrets in life, but it doesn't mean that we still live there. We have been called to so much more.
One song that keeps coming back to me and helps me in those moments is from Tenth Avenue North. It's called "You Are More"– The chorus goes like this:
You are more than the choices that you've made,
You are more than the sum of your past mistakes,
You are more than the problems you create,
You've been remade.
Comments