Wise Up
John Wanamaker
John was a visionary businessman, a devout Christian, and the prototype to the modern Chick-Fil-A.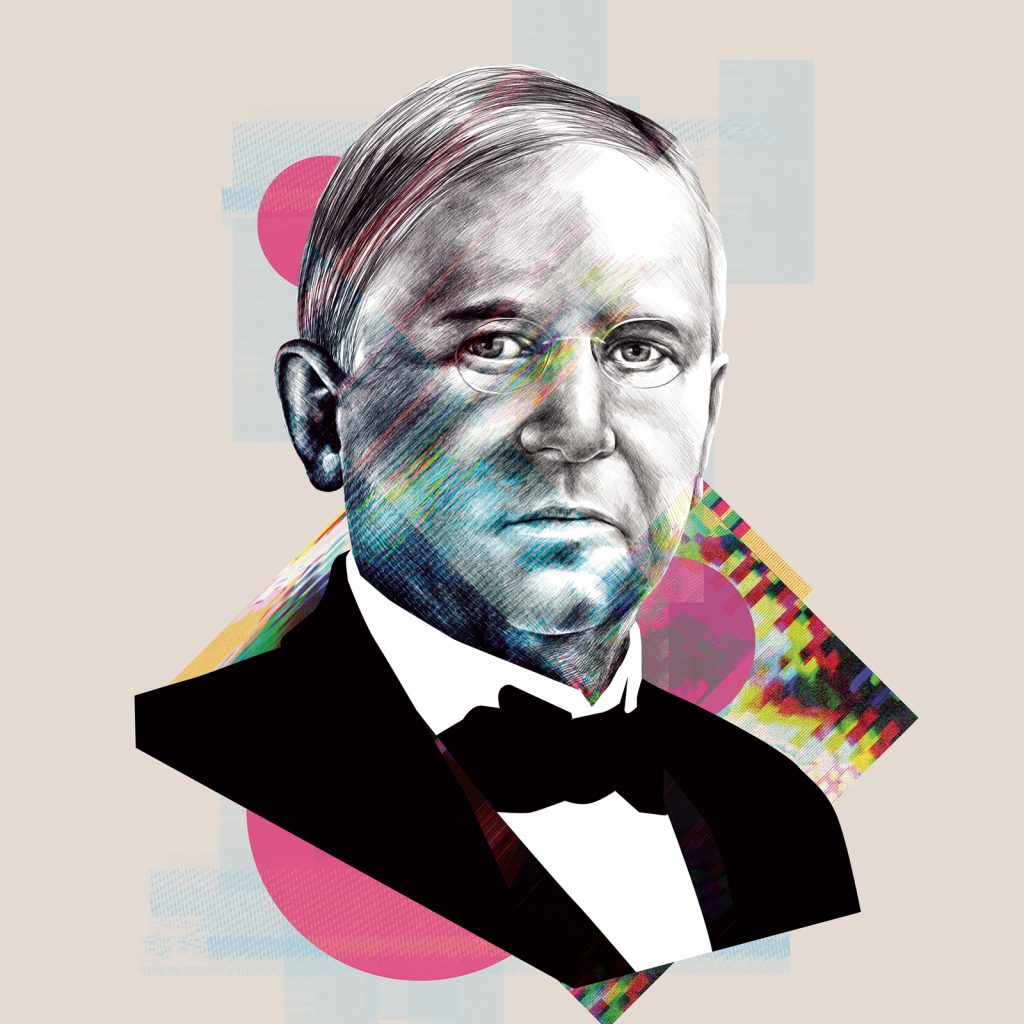 You may not recognize the name John Wanamaker, but I am sure that you've been impacted by him. Hailed from Philadelphia, John was a visionary businessman who reshaped how commerce was done in the 19th and 20th centuries. He married his wife when he was 22, and the two of them had six children together. He was also a devout Christian, and the prototype to the modern Chick-Fil-A.
The Wanamaker Empire began in 1861 when John opened his first store with his brother-in-law. Business grew quickly—so quickly that he opened up a second store a couple of years later, and then bought and converted an abandoned railroad station into a multipurpose clothing and specialties store. It was the first department store of its kind. And attached to every item in the store was a little tag of paper that listed the price. He believed that if everyone was equal before God, then everyone should be equal before price. Before Wanamaker invented the price tag, apparently everybody haggled over price. Mind-boggling.
He is also considered the father of modern marketing In 1874, Wanamaker printed an advertisement that addressed the quality and prices of his goods. When the public saw he had made good on his promises, he earned the public's trust—something that he would hold onto for the rest of his life. In 1889, then-President Benjamin Harrison appointed him as Postmaster General. Wanamaker served until 1893.
But the story of John Wanamaker could not be told without mentioning his religious beliefs. John believed that his Christian beliefs should influence every aspect of his life, including his business dealings. His department store was closed on Sundays. He installed a 10,000-pipe organ into his store that played hymns throughout the store. The two Wanamaker enterprises—the department store and church—melded commerce and Christianity to raise the living standards of thousands of employees and community members. He offered young male employees guidance through a program aimed at promoting spiritual discipline. There was nothing else like it.
He gave generously to charitable organizations, especially to The Salvation Army. After meeting with Evangeline Booth, the National Commander at the time, he became aware and impressed with The Salvation Army's mission and effectiveness at finding the people who were in the greatest need and ministering to their body and soul. He donated his property at 701 N. Broad Street for the Eastern Pennsylvania and Delaware Divisional Headquarters, which is still used today.
Wanamaker was a great friend of The Salvation Army whose support and influence should not be forgotten.
So What?
Wanamaker is a reminder that you can live faithfully regardless of your job. He wasn't a church father, nor even an ordained minister. He was a store owner. Where are the spaces in your life that you can live out your faith? At work? At home? How can you impact the Kingdom in everyday life?
Comments