Panorama
I'll Fight. Will You?
An annual worldwide Salvation Army youth servant evangelism day on the first Saturday in December.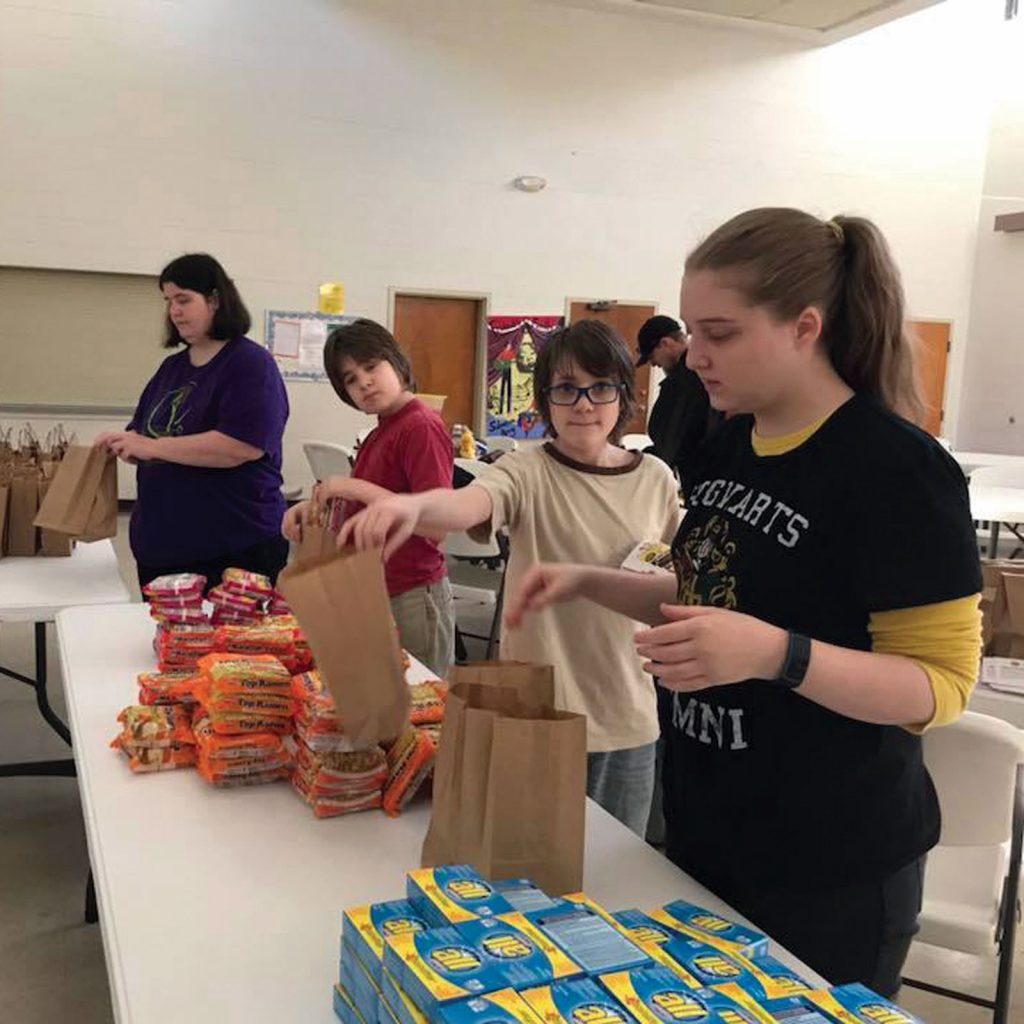 In 2006, Eric Himes—working then for the *Metropolitan Division of Chicago—wanted to encourage the youth of his area to personally own the mission of The Salvation Army. What grew from this big vision was a local idea called "I'll Fight Day." Now in its 14th year, this idea has grown from its home division into every territory in North America and continues to grow worldwide.
"I'll Fight Day" is an opportunity for youth to share the Gospel through practical acts of kindness: giving out free hot chocolate, returning shopping carts or cleaning up at a mall food court. These acts are done in Jesus' name for the purpose of sharing God's love in a way that leads others to ask, "Why are you doing this?" This event is a local, youth-led initiative that empowers young people to serve in their community. There are many helpful resources available to young people that want to participate in this event. Instructions, resources and promotional videos can be downloaded on the event website at illfightday.com.
If you are interested in participating in "I'll Fight Day," you can follow these steps:
Go to illfightday.com.
Read the list of suggested servant evangelism activities.
Get your friends together and figure out what you want to do.
Pray about your plan and ask God to use it for His glory.
Put your plan into action on the first Saturday in December.
The opportunities are endless to show the love of Christ in practical ways and help identify the Kingdom of God in their community. This is a great chance for young people to join the revolution. We'll fight to the very end! Will you?
*The Metropolitan Division includes Greater Chicago, Northern Illinois and Northwestern Indiana.
Bingo Night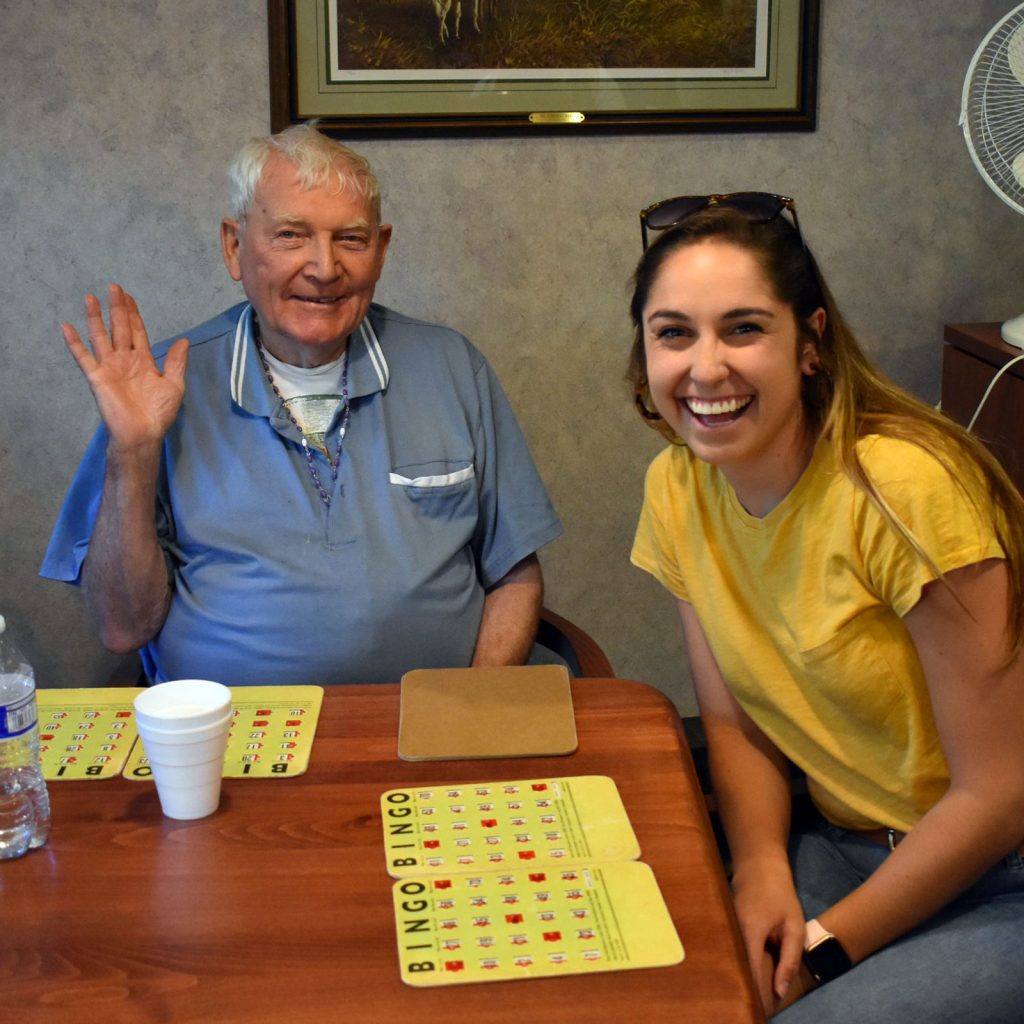 The Echelon Minneapolis-St. Paul (MSP) chapter hosted a fun-filled bingo night with the senior residents at Booth Manor Apartments in downtown Minneapolis as part of its monthly service event. Echelon members had a great time socializing and building community with the residents. There were lots of smiling faces and laughs from both residents and members.
Natalie Kerber, the Echelon MSP Communications Chair, said, "We realized the importance of connecting with our senior community members who may often be isolated and don't interact with many people. This was a great opportunity to connect and socialize, all while having some friendly competition." Echelon is eager to return and host again!
To learn more about Echelon and how to get involved, visit peermag. org/echelon/.
#DidYouKnow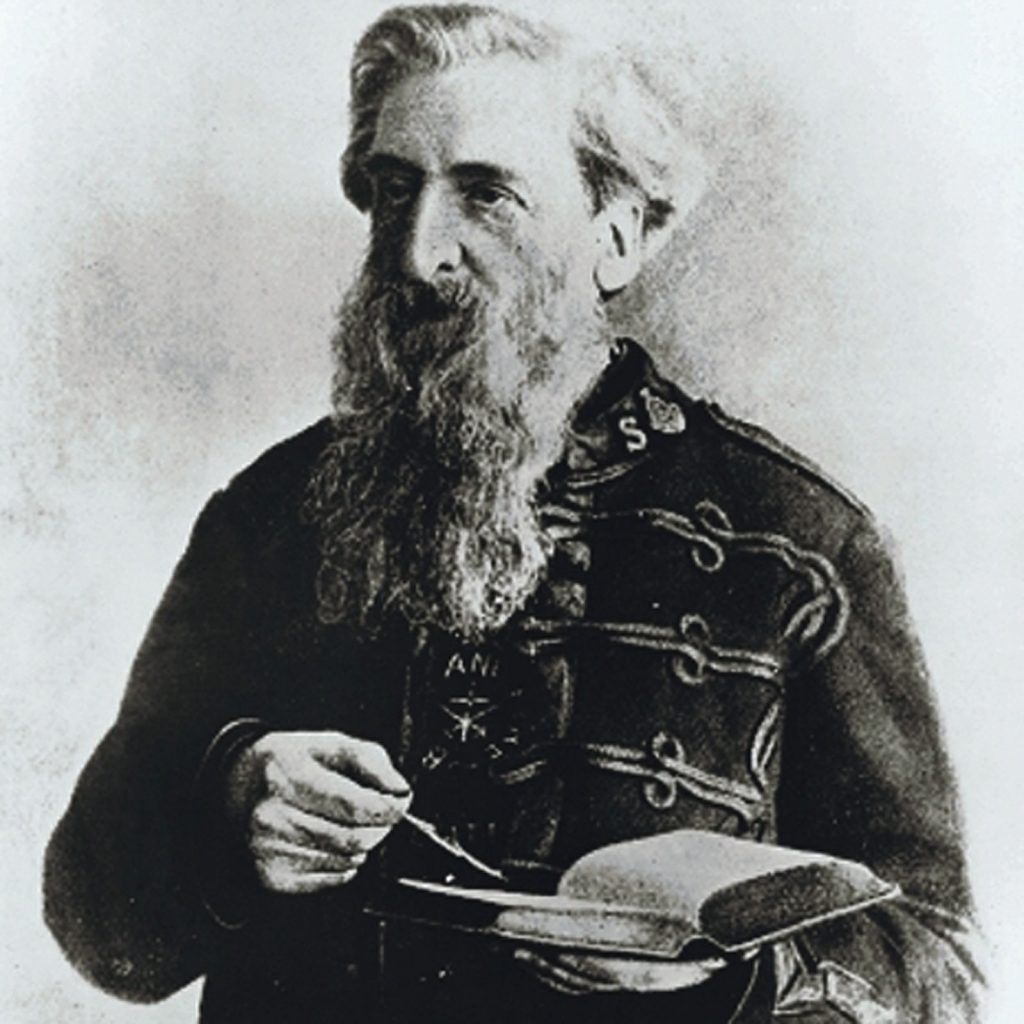 London, 1912: General William Booth, the co-founder of The Salvation Army, gave his final address to a crowd of 7,000. He passed away only three months later in his London home. Over 100 years later, 22-year-old Lt. James Harvin submitted a poem, a 2019 adaptation of Booth's "I'll Fight" speech, to Peer.
New Year, New Decade—I'll Fight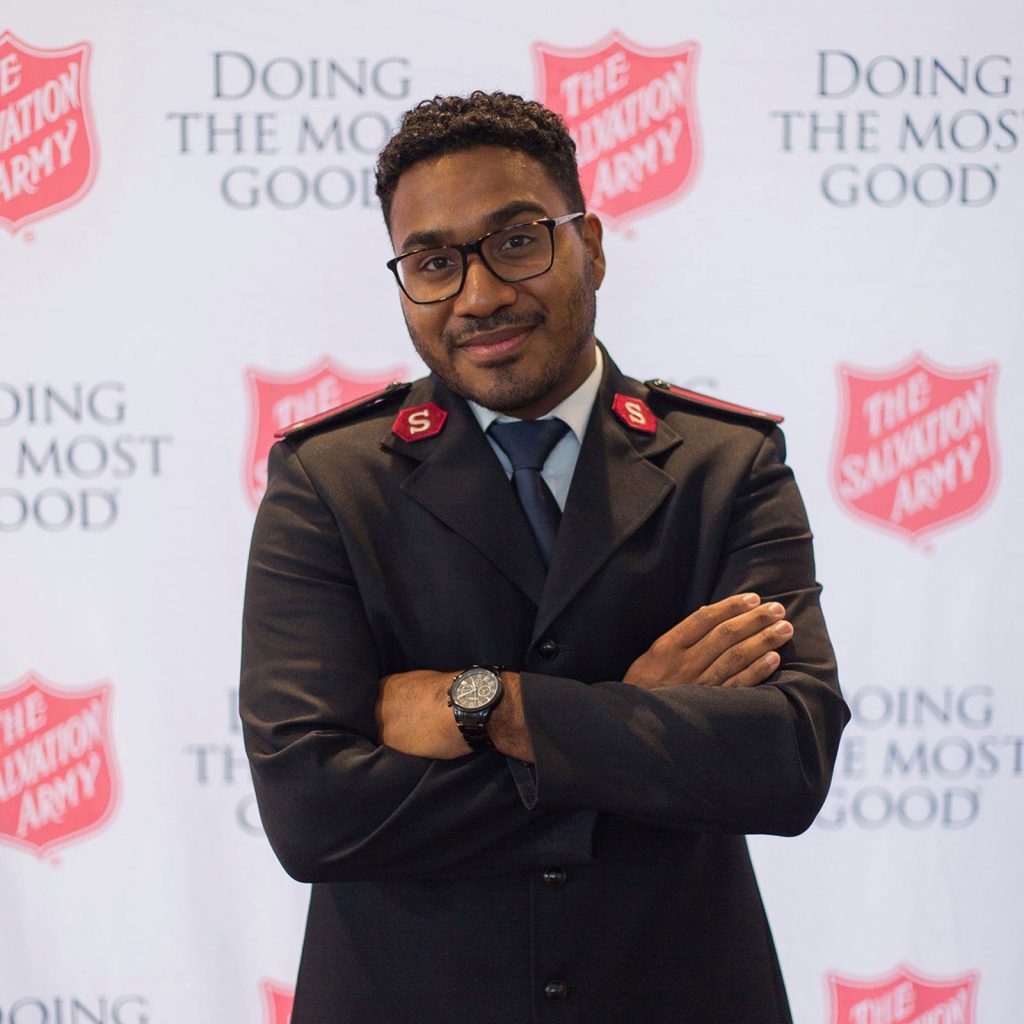 While women weep as they do now, I'll fight.
While little children go hungry as they do now, I'll fight.
While men go to prison, in and out as they do now, I'll fight.
While there is a drunkard left, while there is a poor lost girl upon the streets, I'll fight.
While there are believers who remain solely in the church pews, I'll fight!
While so-called Christians lack love, I'll fight.
While men and women paint false images on social media platforms instead of living in truth, I'll fight.
While suicidal thoughts plague our kids, parents, and even pastors, I'll fight.
While bombs are being placed in churches around the world, I'll fight! 
While human trafficking is still in existence, I'll fight!
While school shootings are becoming as common as a cold, I'll fight.
While people place more faith in a flag than they do Jesus, I'll fight.
While there remains one dark soul without the light of God, I'll fight. I'll fight! 
I'll fight to the very end.

By Lieutenant James Harvin, 22
Corps Cadets: A Global Community
Corps Cadets is The Salvation Army's Bible-based discipleship and leadership program that equips young people with biblical knowledge and how to nurture a relationship with Jesus.
If you ever visit the Atlanta International Corps (church), you'll notice that corps cadets there participate in church every Sunday. Last month, one church service was completely led by the corps cadets—they planned the music, read Scripture, prayed and shared testimonies.
Yet their service doesn't end on a Sunday. Active in their community, this corps cadets brigade feeds the homeless, rings bells and serves senior citizens their weekly lunch. This year, these corps cadets handed out worship CDs at a local Hispanic festival, reaching almost 1,500 families. Some even volunteer with a community ministry in local apartment complexes, which brings many young people into church.
"Being a part of The Salvation Army shows me how blessed I am," Michael Repass, a 20-year-old corps cadet in Atlanta, says. "This week, our corps cadets provided bagged lunches to day laborers. Some are undocumented and some just don't have a steady job. I can't imagine how they feel, but when we came to hand out food, they had a smile on their faces and were excited. Sometimes I take my life for granted, but God uses these experiences to remind me of what He has done for me."
The Atlanta International Corps Cadets invite friends to church and provide spiritual support to those in need. Most Sundays, they're meeting friends at the altar, praying for and with them.
Corps Cadet Counselor, Major Jerry Friday, says, "…they are an inspiration to the adults and have more than once been the glue that bonded our diverse corps (church) together. They live the Scripture, '…a child will lead them.' (Isaiah 11:6)."
Find out more about Corps Cadets and how you can get involved at ced.salvationarmyusa.org/.
"…[our young people] are an inspiration to the adults and have more than once been the glue that bonded our diverse corps (church) together."

Major Jerry Friday
More Than Making a Noise
In the 2018 Christmas season, The Salvation Army raised a total of $433.7 million. These donations provide more than 55 million meals and 10 million nights of shelter for more than 25 million people. Your donation matters. Your time matters. When you hear our kettlebell ring, it's more than making a noise—it's making a difference.
To learn more, visit peermag.org/aboutthesalvationarmy.
Breaking Barriers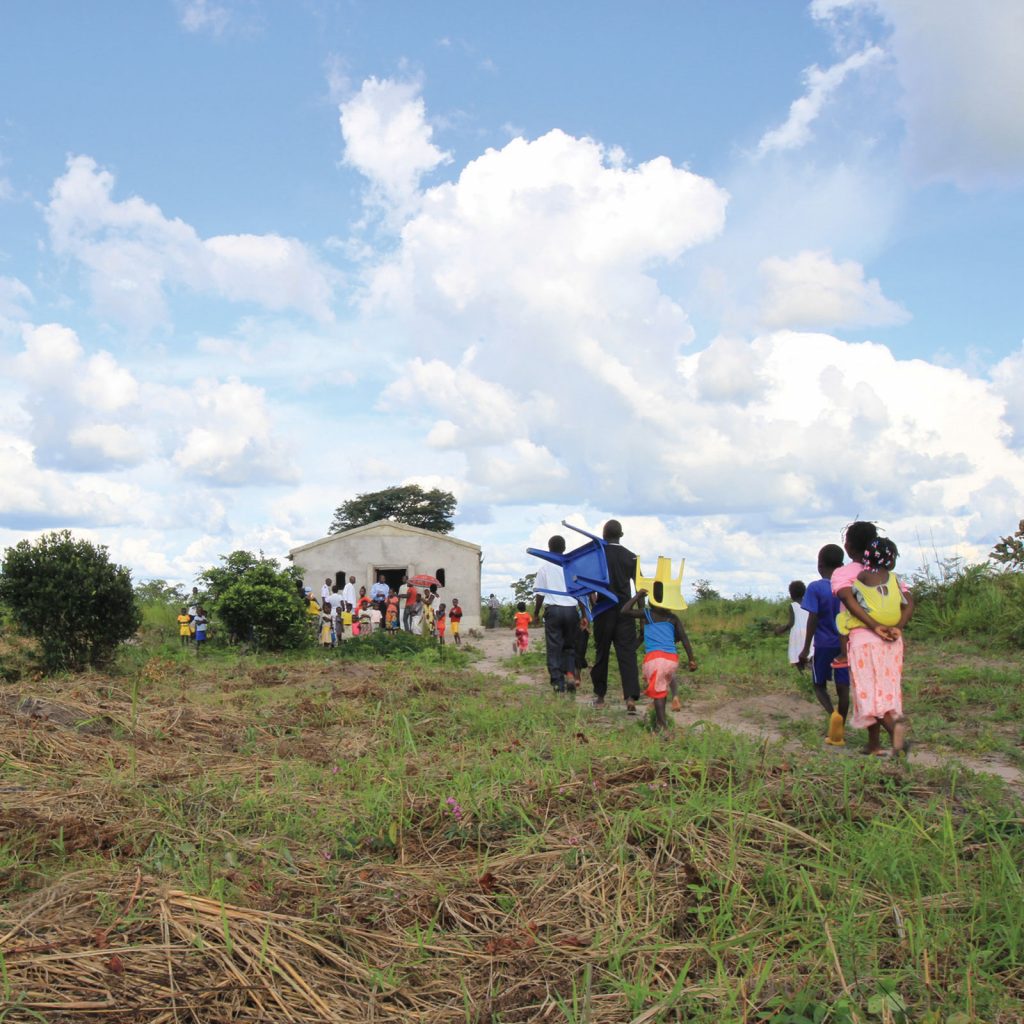 The Salvation Army's presence in Angola is small, but growing. Caring for the next generation of Angolans will ensure our foothold in the western African nation for generations to come. Children in isolated villages often speak only in local languages, making admission into schools—where the curriculum is delivered only in Portuguese—a challenge for many rural families. With the support of The Salvation Army World Service Office, rural Angolan children are learning the language skills they need to pursue an education and break the cycle of poverty.
Comments