Ensign Mabel Broome
In the words of General John Gowans, Mabel embodied The Salvation Army's mission of "serving suffering humanity."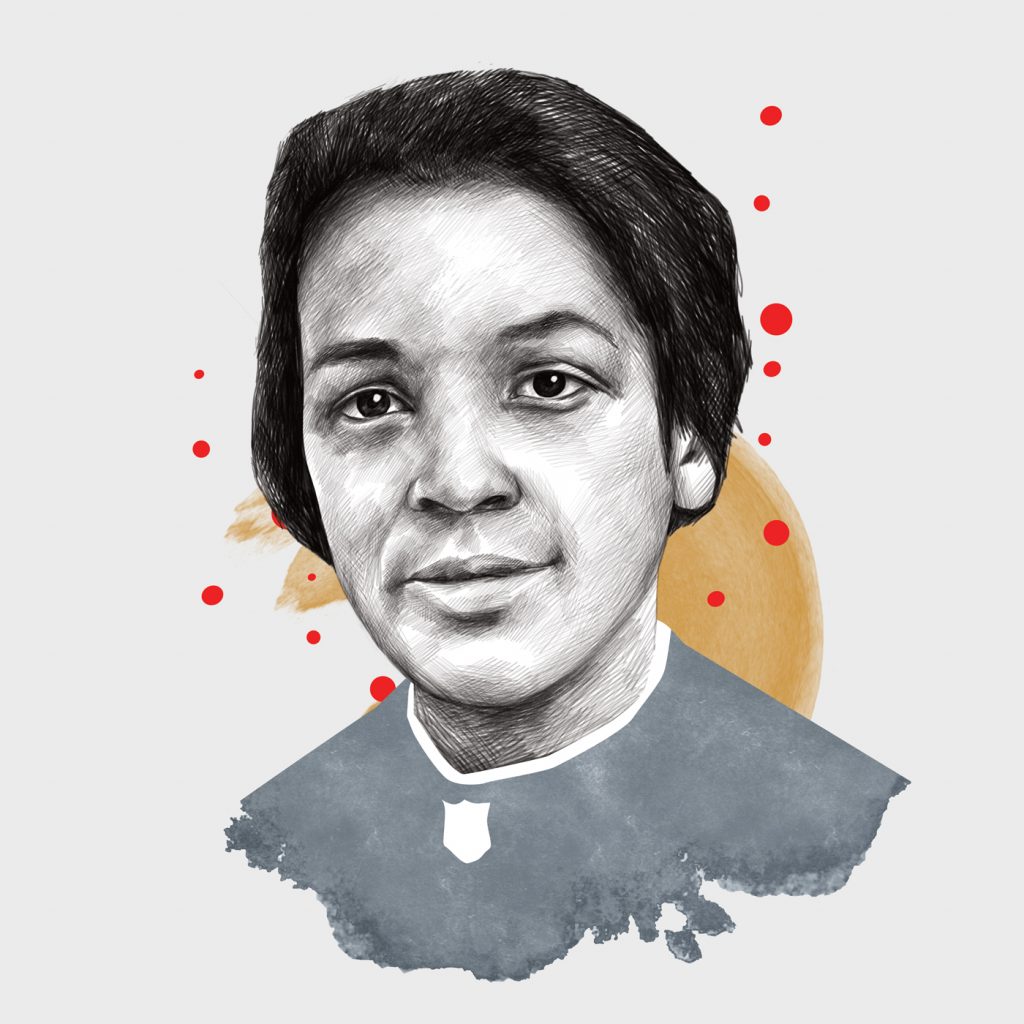 Booker T. Washington once said of The Salvation Army: "I have always had the greatest respect for the work of The Salvation Army, especially because I have noted that it draws no color line in religion."
In 1915, Mabel Broome was commissioned as the first African American Salvation Army officer (pastor) in the United States. Following two corps (church) appointments, she was assigned to the #2 Slum Settlement Corps where she became one of Chicago's legendary "Slum Sisters."
The term "Slum Sister" was originally used in 1890 in New York City when the first "slum sisters" were sent in pairs into the most disreputable areas of the city. These Salvation Army women helped and encouraged women and children living in abject poverty. The women cleaned, cooked and bathed ailing adults and undernourished children. The sisters served each person and family by defining and addressing their daily needs. In the evenings, they conducted joyful and uplifting meetings at the corps. The "Slum Sisters" quickly earned the respect of the people they served as well as the local authorities.
Not surprisingly, then-Lt. Mabel was both admired and derided while serving in communities struggling with poverty, crime and cultural tensions. Exhausted and in need of medical attention, "Sister" then-Lt. Mabel Broome resigned in 1918.
In 1921, Mabel returned to active service as a Salvation Army officer. She was re-accepted with the rank of Ensign and assigned to the Evangeline Booth Home and Maternity Hospital in Boston.
Passing away of an unspecified disease in 1930, her promotion to glory saddened her colleagues and the multitude of women and families she loved and served over her 15 years of ministry in Chicago and Boston.
Ensign Mable Broome was a humble, loving, single-minded servant of the Lord. In the words of General John Gowans, Mabel embodied The Salvation Army's mission of "serving suffering humanity."
So What?
An old Rabbi was once asked why so few people were able to see God. He wisely replied, "Because people aren't willing to stoop that low." God was born in a manger, and He is especially concerned for the least, the lowest and the lost. When we come to Jesus, we come with a request—to make us clean. He will give it all back and more, but first we must ask Him to clean us out! And what does He ask in return? Simple! Like Mabel Broome, to search out the least, the lowest and the lost and start serving.
Have you come to Jesus and asked him to clean you out? If so, have you made yourself available to pay it forward in service to others?
Comments