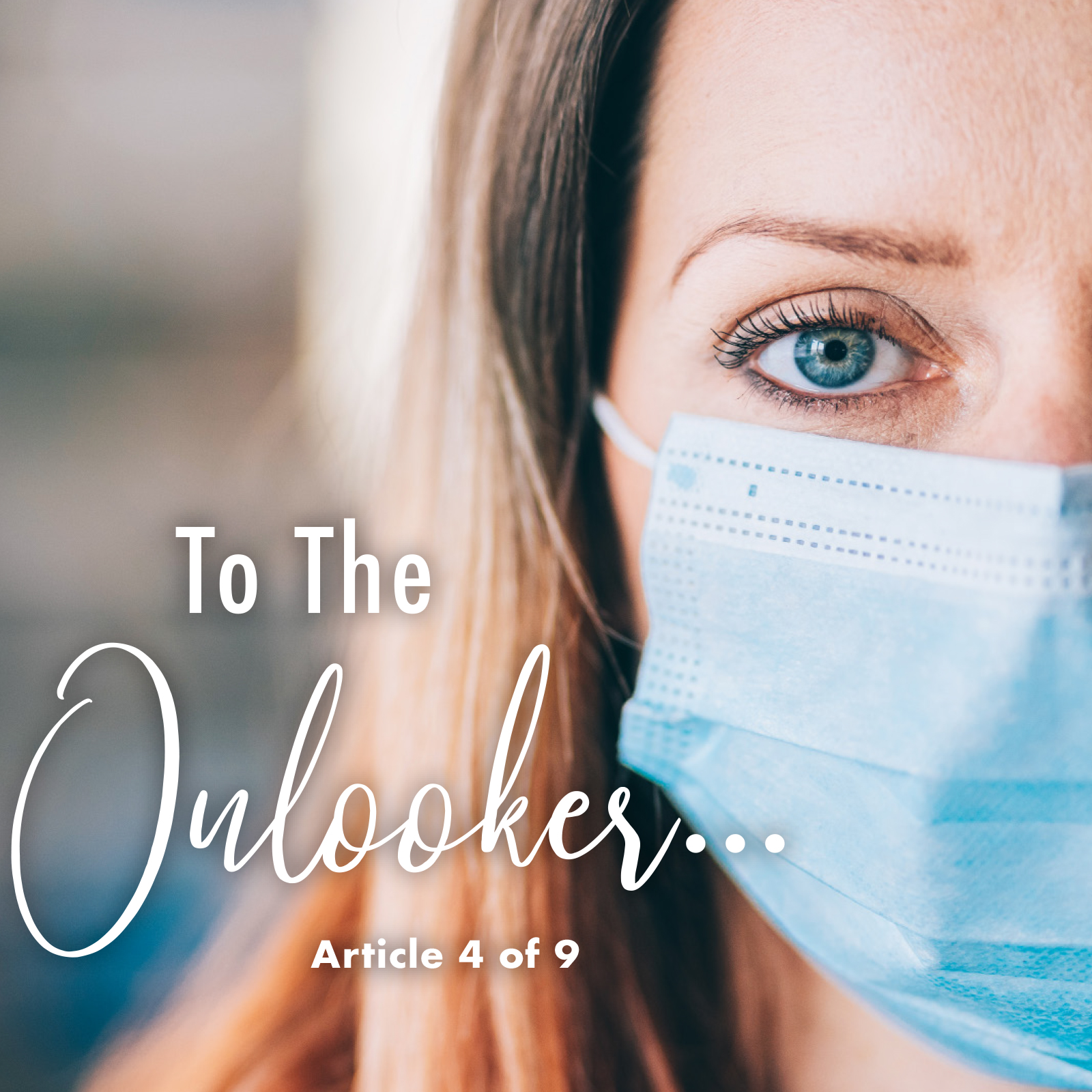 Feature
To The Onlooker…
A nurse who continues to faithfully serve others shares her thoughts during this pandemic.
Mister Rogers said, "In times of stress, the best thing we can do for each other is to listen with our ears and our hearts and to be assured that our questions are just as important as our answers."

These are definitely stressful times. It's hard to know what the truth is sometimes. Is the news reporting accurate information? Is it really as bad as they say? What can I be doing during this time?
Thoughts From A Nurse
I am an emergency room nurse. I am also a mother, wife, daughter, coworker, granddaughter, niece, sister and friend. I have a responsibility to protect myself so that I can care for everyone else. In my 17 years as an emergency room nurse, I have never experienced this type of stress. I chose emergency room nursing to help people in crisis. My job is different every day and I love that about being a nurse. As an emergency room nurse, we have had education classes on how to prepare and what to do when a crisis occurs.
A few weeks ago, when news hit that California and Washington state had positive cases, we were told we were ready! We had one more meeting to review how to properly put on personal protective equipment (PPE) and instructed to use a different mask per patient, per room without exception. I will be the first to say I don't think anyone of us were really prepared for a pandemic. As panic struck across the nation so did the purchasing of PPE by nonessential personnel. The number of PPE for hospital staff decreased—which has had a huge impact for all hospitals. Things have been changing day to day, minute by minute. We are now being asked to keep our masks all shift long, and only wear PPE if necessary.
We have to protect ourselves first and foremost. I realize that everyone is constantly bombarded with news reports, Facebook feeds, memes and images that are inducing panic and fear about coronavirus. As the panic has grown, so has the influx of patients to emergency departments (ED) across the country. Now more than ever, people are coming to the ED for answers. I would like to explain that this is not the time to come to the ED. We are a resource for patients who are unable to manage their symptoms at home. Even if you are positive with COVID-19, that does not warrant hospitalization. It is not necessary to be tested, it is more important to stay home and prevent further spread of the virus. This is not the time to be "shopping" around for answers and going from provider to provider.
Since news first hit about the positive cases in the U.S., the EDs have been overwhelmed. The number of patients that are testing positive multiplies each day. COVID-19 is a respiratory illness that is spread by airborne and droplet. The patients who are in severe distress require intubation due to the fact that it helps protect their airway. Intubation is the only way to ensure a patient's airway is protected. Therefore, these patients require the ICU. The number of beds in the ICU has reached max capacity in most hospitals; other hospital units are being converted into more ICU beds due to the overwhelming need. The hospital beds are filling up and then cause backup into the ED. This is not just a local problem, but a problem nationwide. Nurses and doctors are being stretched and stressed to their max, yet we still show up. It is important for you to stay educated and informed.
What Should You Do?
If you are well, stay home. If you are feeling a little under the weather, stay home and quarantine yourself so that others do not get sick. If you are no longer able to manage your symptoms at home, call 911. You are more likely at this point to come in contact with a COVID-19 patient while waiting in the Emergency Department. This is the harsh reality about the virus. Emergency departments across the nation are assuming that all patients complaining of cough, fever, congestion, tiredness or any symptoms of a common cold, flu or pneumonia can be COVID-19. If we are unable to protect ourselves properly, we cannot take care of your loved ones. In order for the nurses, doctors and all hospital staff to ensure the virus spread ends, we need your help.
Three Ways You Can Help
STAY HOME and stay safe! Drink plenty of fluids, take vitamins, exercise and get lots of rest!
Pray for the hospital staff involved in caring for patients. Pray that they protect themselves! Pray for their stress level so they don't get burnt out.
Pray for the patients and their families who cannot be with them during this time. In order to prevent further spread, there are no visitors allowed even during the passing of loved ones.
I know that this is a stressful time for all of us and we want answers. I wish I had all the answers and insight to share, but I don't! I do know that in times of stress, anxiety and the unknown, I look to God for answers. If you feel that you aren't doing anything to help, remember prayer is more powerful than any medical provider. I will leave with you a Scripture verse that my Granny always shared with me, particularly while I was away at school. "Do not be anxious about anything, but in every situation, by prayer and petition, with thanksgiving, present your requests to God" (Philippians 4:6, NIV).
Download our PDF of three takeaways from this article to share with your friends and family.
Have you read other articles in this series? Titles include "To The Student…" and "To The High School/College Senior…" and "To the Fearful…"
Look out for "To the Parent…" by Lt. Willow Houseton coming to you later this week!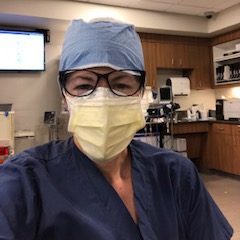 After graduating from the University of Pittsburgh, Meghan Hodgson moved back to NJ where she attends the Montclair Salvation Army Citadel Corps. She has spent the last 17 years as an emergency room nurse. When not working, she enjoys working out, spending time with my family and running around with her five daughters.
Comments