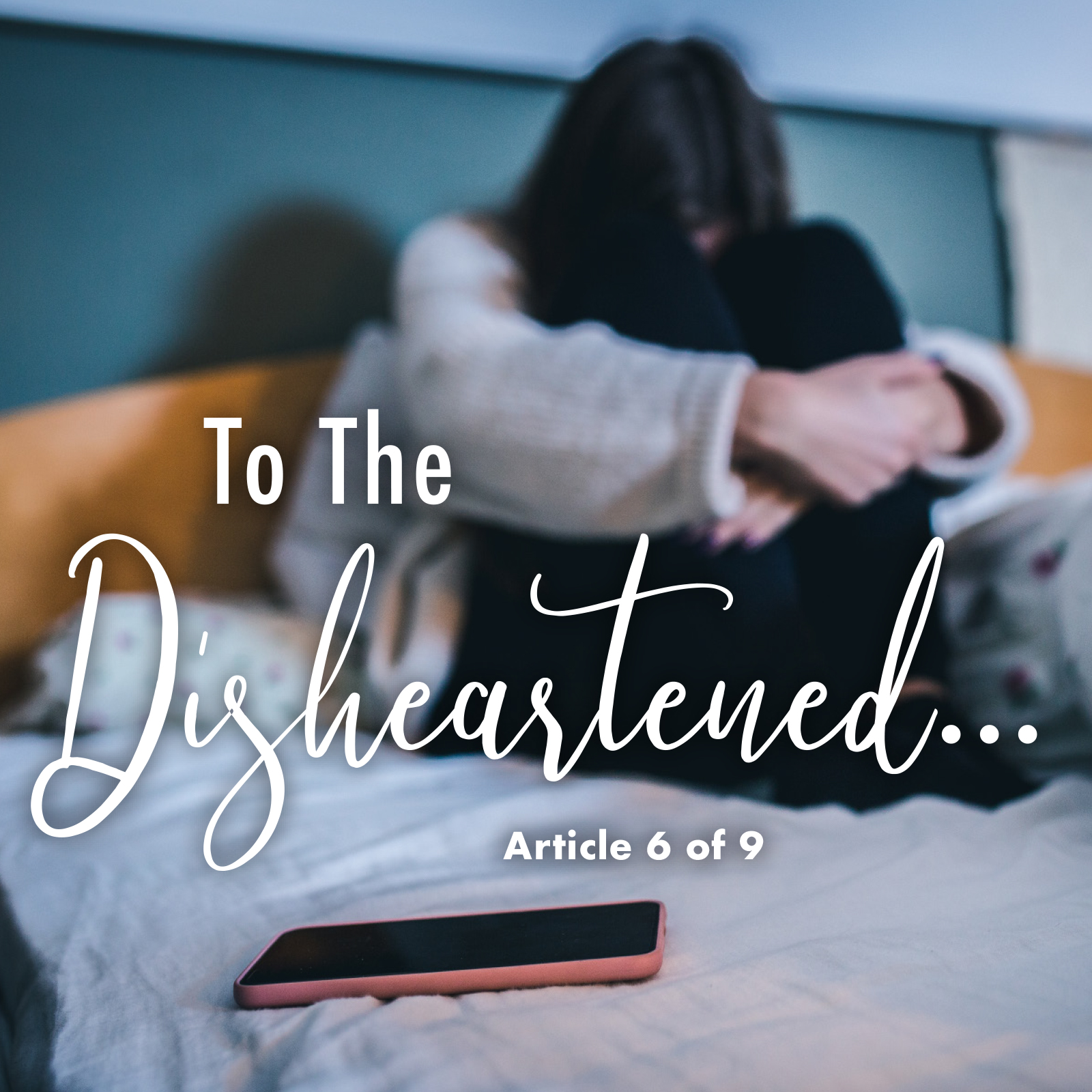 Wellness
Article
To the Disheartened…
Fear, worry and anxiety can be crippling during these days. Is there any hope? #ToTheDisheartened.
Right now, the world is a scary place. Most of us have not lived through anything like this. Friends, you are not alone. I'm sorry for the losses you have to grieve during this time. I'm sorry for your vacations that have been postponed or canceled, the jobs you have lost or been furloughed from, the relationships that went from a physical constant to a social distancing reality and the uncertainty of what will happen in the future. It is okay to feel frustrated about the loss of those things, and much more. Give a quick cry, scream, stomp, full-on temper tantrum (I'm giving you permission) for five minutes. Let out your emotions and tell God how you feel— give God all those feelings and don't hold back. He is big and powerful enough to handle anything you give Him. The panic, stress, anxiety and confusion you feel is normal. God created you with a myriad of emotions—go ahead and feel all of the things. The kicker is, you don't get to stay in those emotions and let them consume you. The Bible gives us stories, Scriptures and promises that we can hold onto during these uncertain times.
1. God Is Your Anchor
"We have this hope as an anchor for the soul, firm and secure" (Hebrews 6:19, NIV). God is our anchor, and He will protect us during the storm. Sailors will use anchors on ships to keep the vessel grounded and secure. The anchor digs into the ground and provides a firm foundation for the ship. While the storm rages, the ship will not travel far because the anchor is holding firm. Friends, God is your firm foundation.
Schools are shutting down for the remainder of the year, graduations are being canceled, malls are closing, grocery stores have reduced shopping hours and the CDC recommends that individuals wear face masks when leaving their houses. We are all in the middle of a storm. Rest assured that God is holding onto you, providing a firm foundation for you to place your feet. Stand tall on the promises He has given you throughout the Bible. You are loved, He is with you and He is a firm foundation you can put your trust in.
2. You Are Not Alone
At this point, you have probably memorized every crack in the wall, stain on the carpet and book on the shelf. You have eaten all the carbs and watched every season of every show on Netflix. You are in the middle of a cabin-fever storm, with no end in sight. You might liken your living arrangements to a prison cell—and that's fair. However, you are not alone. You have a community that loves and cares for you and is isolated right along with you. Just because you can't be with your people physically, doesn't mean you aren't allowed to have "contact" with them. Bless the good Lord for technology.
We were created to be in relationship and fellowship with one another. In Romans 12:4-8, Paul urges believers to work together. He uses the illustration of a human body to show how Christians should live, work and function together. Just as the brain sends messages to various parts of the body to complete a task, Jesus directs Christians to be united in their spiritual journey. "So in Christ we, though many, form one body, and each member belongs to all the others" (Romans 12:5, NIV).
3. The Hope of Tomorrow
"Because of the Lord's great love we are not consumed, for His compassions never fail. They are new every morning; great is Your faithfulness, I say to myself, 'The Lord is my portion; therefore, I will wait for Him'" (Lamentations 3:22-24, NIV). Jeremiah was surrounded by sin and sorrow. Instead of letting it overwhelm him into depression, he found hope in tomorrow. Jeremiah knew that the Lord was faithful and would protect him regardless of the outside circumstances.
We will get through this together. The journey may take longer than anyone of us would like to and the journey may be more painful than any one of us would like, but trust that God is in control. God's compassion, mercy, protection and faithfulness never ends.
Readers, you are strong, passionate, creative, intelligent, encouraging and resilient. The COVID-19 pandemic is part of our history that you now play a role in. Your days may seem longer than usual, you may not know what day it is and you may feel defeated by what you see on social media and the news—but don't let that steal your joy. God is still in control, and God is still doing work among His people.
Download our PDF of three takeaways from this article to share with your friends and family.
Have you read other articles in this series? Titles include "To The Student…", "To The High School/College Senior…", "To The Fearful…", "To The Onlooker", and "To the Parent."
Look out for "To the Unemployed…" by Hope Wilson coming to you later this week!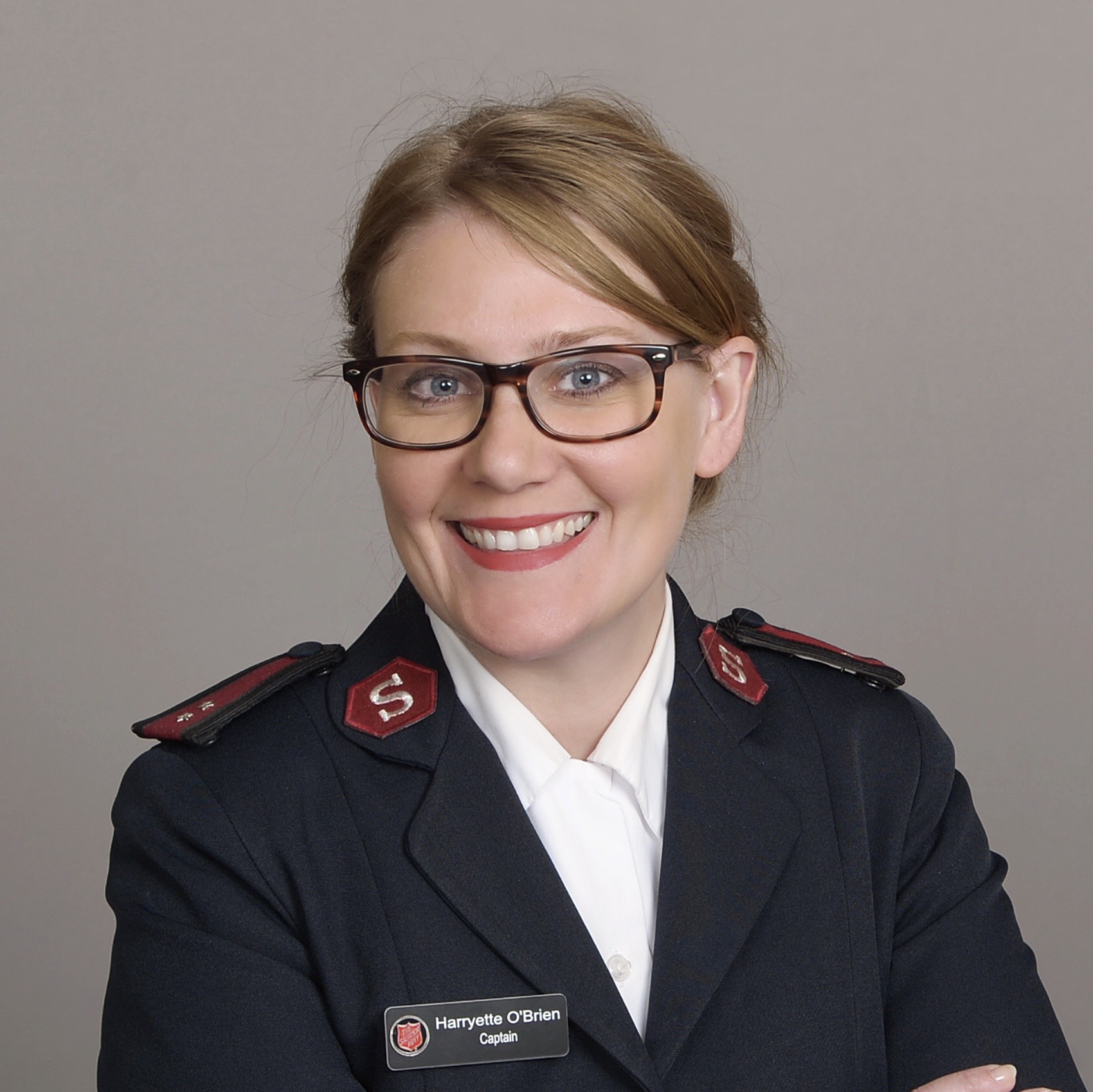 Captain Harryette O'Brien is married to her fabulous husband Sean and they have two kids and a dog: Colin (10), Addison (8) and Jasper (really old). They are currently serving in the Southwest Division as Divisional Youth Secretaries. She recently received her master's degree in global leadership from Fuller Theological Seminary. She likes to read, run and cook.
Comments