The Wooden Nickel
"Don't discount the small things—it may change a life."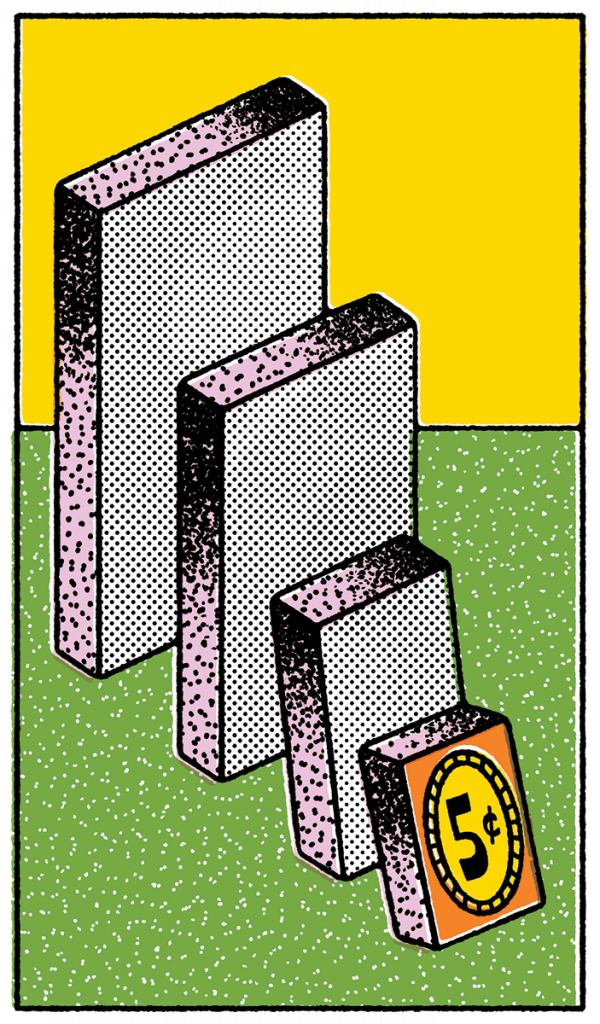 It's October, so that means one thing: Halloween! I'm going to make a confession here. As a kid, we didn't really go "trick or treating," so I don't have any of those fond memories. But, I do remember the Fall Festival that our corps (church) held every year. Games, costume contests, concession stands … it was a blast every year.
I didn't know it at the time, but my life would be incredibly impacted by a Fall Festival, one that happened nearly 20 years before I was born. My father-in-law met the Army through a Fall Festival. The corps officer (pastor), Captain Carter, had met his family and given the boys wooden nickels to be spent at the upcoming Fall Festival, but because of the distance they lived from town, they weren't going to be able to attend. The brothers were disappointed not to be able to spend those wooden nickels. Captain Carter could have left it at that, but instead, offered to come and pick them up to bring them in to the festival. This was a huge commitment, especially on top of his responsibilities at the festival, but he made it happen. Because of his kindness, and the kindness of the people he met at the festival, my father-in-law's family became regular attendees at the corps. Many years later, partly due to the impact of Captain Carter, my father-in-law entered training to become a Salvation Army officer and it was there that he met my mother-in-law. They were married, my husband was born and the rest is history.
Perhaps when Captain Carter handed out those wooden nickels, he didn't realize that he was changing the trajectory of a young boy's life, but that's what happened. Such a small gesture led to a large impact. Sometimes we're tempted to think that it takes a big event or effort to make a difference, but that's not always true. Sometimes it's as small as a wooden nickel and an act of kindness.
Colossians 3:12 tells us, "Since God chose you to be the holy people he loves, you must clothe yourselves with tenderhearted mercy, kindness, humility, gentleness and patience." As followers of Christ, treating others with mercy, kindness, humility, gentleness and patience is our mandate, extending the love of Jesus to everyone we come in contact with. It's not always easy and it may not seem like much, but you never know whose life will be changed. My father-in-law's was and, because of that, so was mine. Don't discount the small things—it may change a life.
Illustration by Lan Truong
Comments