Panorama
Summer in January
"The success of Summer Carnival isn't just in the electric music performances or the exhilarating carnival rides; it's the culture behind it all that makes a difference."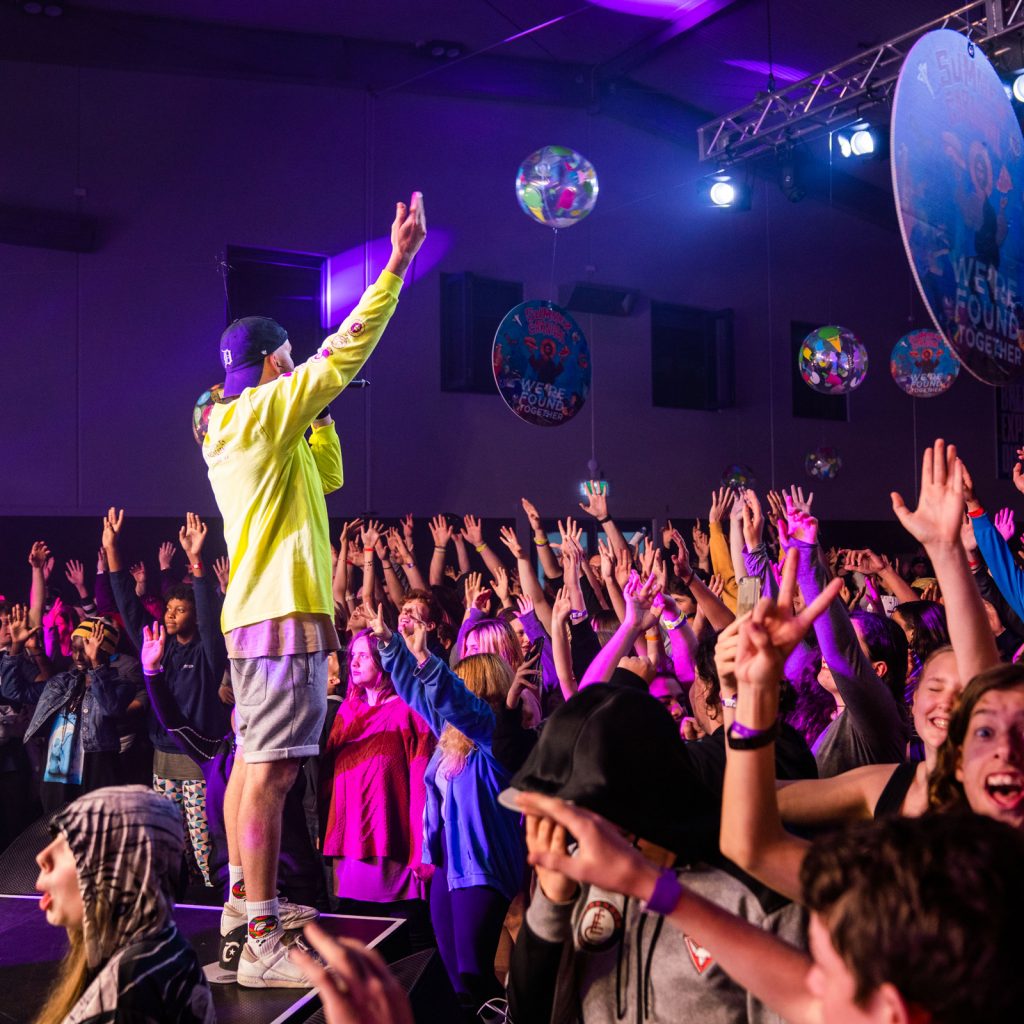 In January of this year, over 500 young people and their leaders attended "Summer Carnival 2020" on Phillip Island near Melbourne in Australia, with special guests Captains Lisa and Anthony Barnes from Las Vegas.
The theme of this camp was "We're Found Together," meaning that our identity is found in God's love.
"Summer Carnival" engages high-schoolers with fun, family and faith and leads more young people to follow Jesus and thrive in Salvation Army communities.
For campers and leaders alike, "Summer Carnival" isn't just a camp, it's a culture. The success of "Summer Carnival" isn't just in the electric music performances or the exhilarating carnival rides; it's the culture behind it all that makes a difference.
"We create an atmosphere where young people want to be," says Adam Purcell, who together with his wife, Melissa, are the Territorial Youth and Young Adults leaders for The Salvation Army in Australia. "We give them a space where they know and feel that they belong, regardless of where they come from. We design the sessions to offer incredible experiences for young people. The music and the speaking are a high point, but that culture begins with how we model a sense of belonging in the mealtimes, the small groups, the games and through safe leadership structures. Young people experience fun, family and faith. That's the Kingdom of God right there."
You can listen on Spotify to the "Summer Carnival" album that was written for this year's theme. To follow along with announcements about the upcoming "Summer Carnival" and the youth in The Salvation Army Australia, follow on Instagram @salvosau.
By Auxiliary Lieutenants Adam and Melissa Purcell, Territorial Youth and Young Adult Leaders, The Salvation Army Australia Territory
Fighting the Pandemic in Rwanda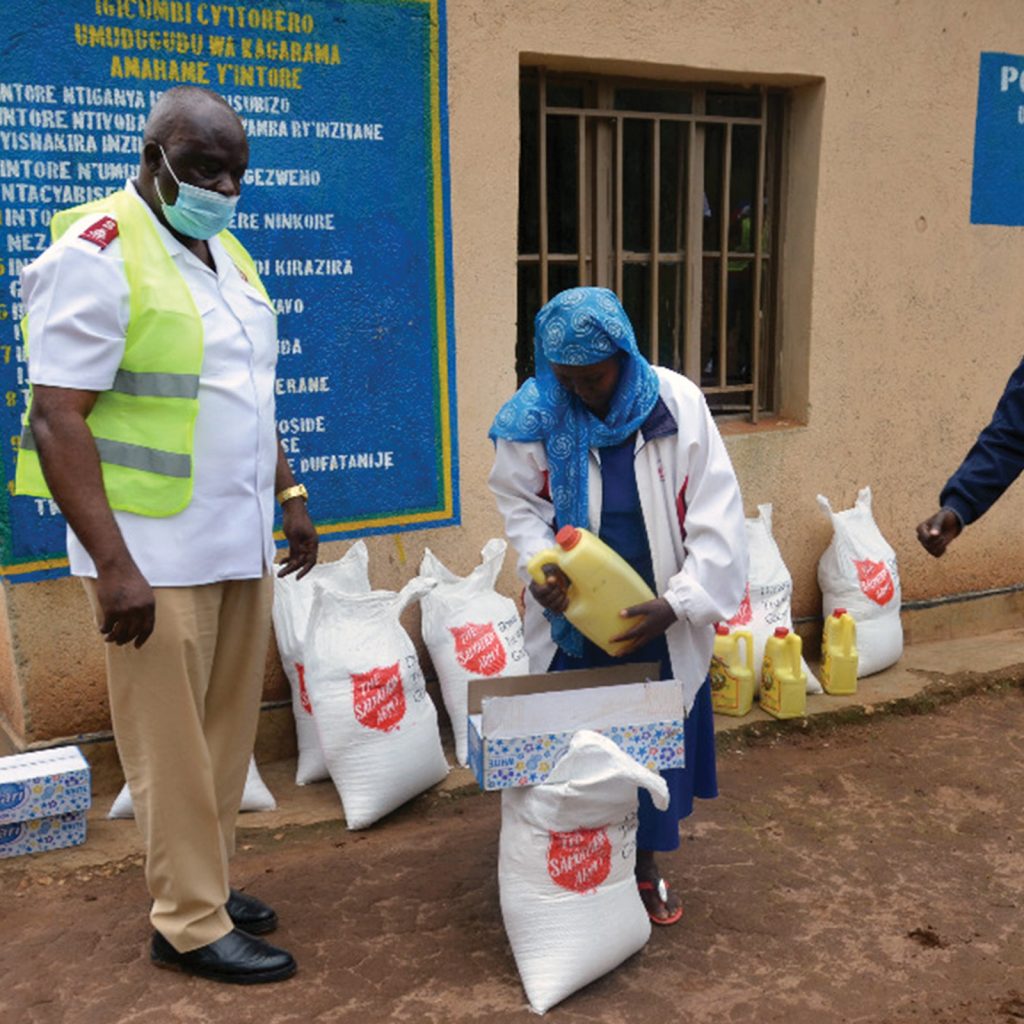 As the COVID-19 virus continues to sweep the globe, the poorest citizens of developing countries remain at the greatest risk. Lack of access to healthcare, hygiene supplies and basic information about the virus create additional obstacles for those struggling. The Salvation Army World Service Office (SAWSO) is partnering with the local Salvation Army in Rwanda to provide soap, hygiene products and informational packets about coronavirus to those who need them most.
By John Funk, SAWSO
Be Bold: International Day of the Girl
"International Day of the Girl" is hosted by the United Nations every year on October 11, and this year, The Salvation Army is hosting an event encouraging Salvationist girls from all over the world to submit a video in the form of a song, dance, poetry, or drama. This is to foster creativity, share your talents and empower other young women in The Salvation Army. Follow @salvarmyisjc for the submissions!
The Difference $5 Made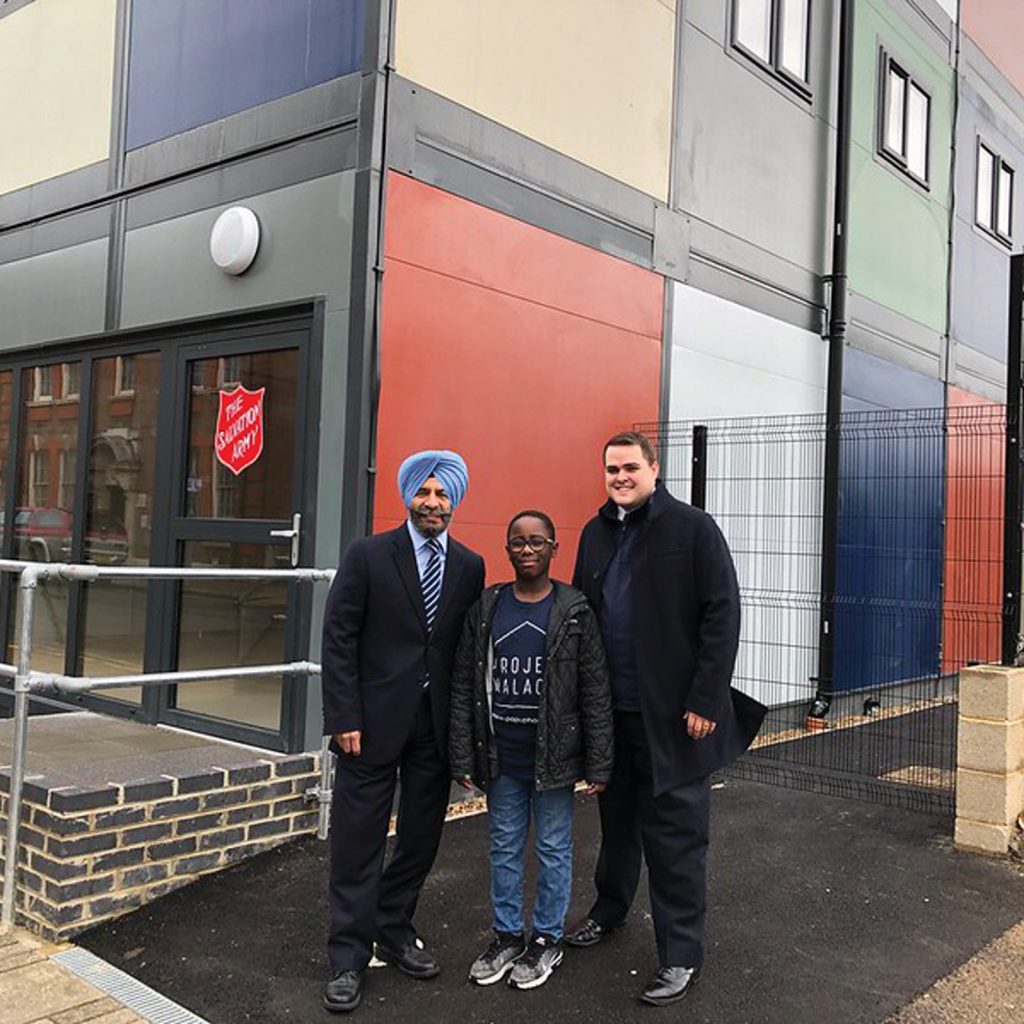 When 10-year-old Malachi Justin was five years old, he donated his tooth fairy money (£5 = $5.72) to the local Salvation Army, along with a note asking them to spend it on helping homeless people. Today, "MALACHI Place" (named after Malachi) is open to serve the homeless and those with no access to public funds in London, England. The center includes 42 self-contained apartments, finished and decorated to provide safe and comfortable homes—the first of its kind in the UK.
Visit salvationarmy.org/ihq/news/inf280220 for the full story and updates as the COVID-19 pandemic ensues.
A Hope-Filled Partnership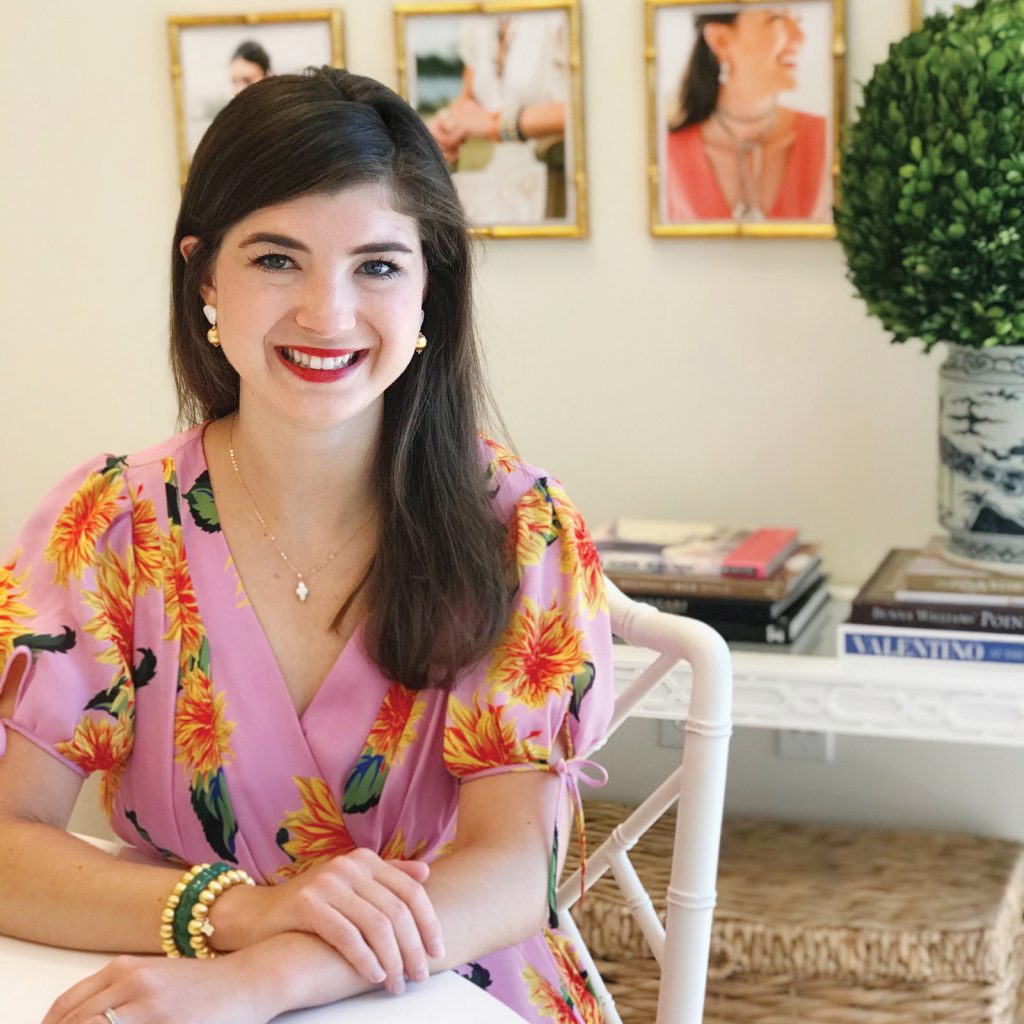 The Salvation Army in North Texas is involved with a unique new partnership that will allow them to continue to provide services and hope to those in need. The Salvation Army commands in Dallas, Austin and Houston, Texas have partnered with Hazen & Co, a Texas-based jewelry company, to raise funds for ongoing COVID-19 relief efforts. Hazen & Co. was founded by Taylor Miller Turner, the former president of Echelon Dallas and current North Texas board member.
Hazen & Co. is introducing the "Hope" necklace as a reminder and way to support the people served by The Salvation Army. The necklace features a freshwater pearl cross on a gold-filled or sterling silver chain. A red coral bead finishes every necklace and serves as a reminder of the hope The Salvation Army brings to so many. "Hazen and Co. strives to cultivate joyful, inspired living through all we do," says founder Taylor Turner, "and with this necklace, we aspire to instill hope in those serving with The Salvation Army and those served by The Salvation Army."
For thousands of North Texans experiencing urgent need, The Salvation Army is their first stop for help. The purchase of one necklace will provide six bags of groceries to feed a family, 10 meals for someone in need or one night of shelter for someone experiencing homelessness.
By Katie Seifu, National Echelon Manager
To learn more about purchasing the Hope necklace, visit www.hazenandco.com/ and follow along on Instagram @hazenandco.
Amplifying Black Creative Voices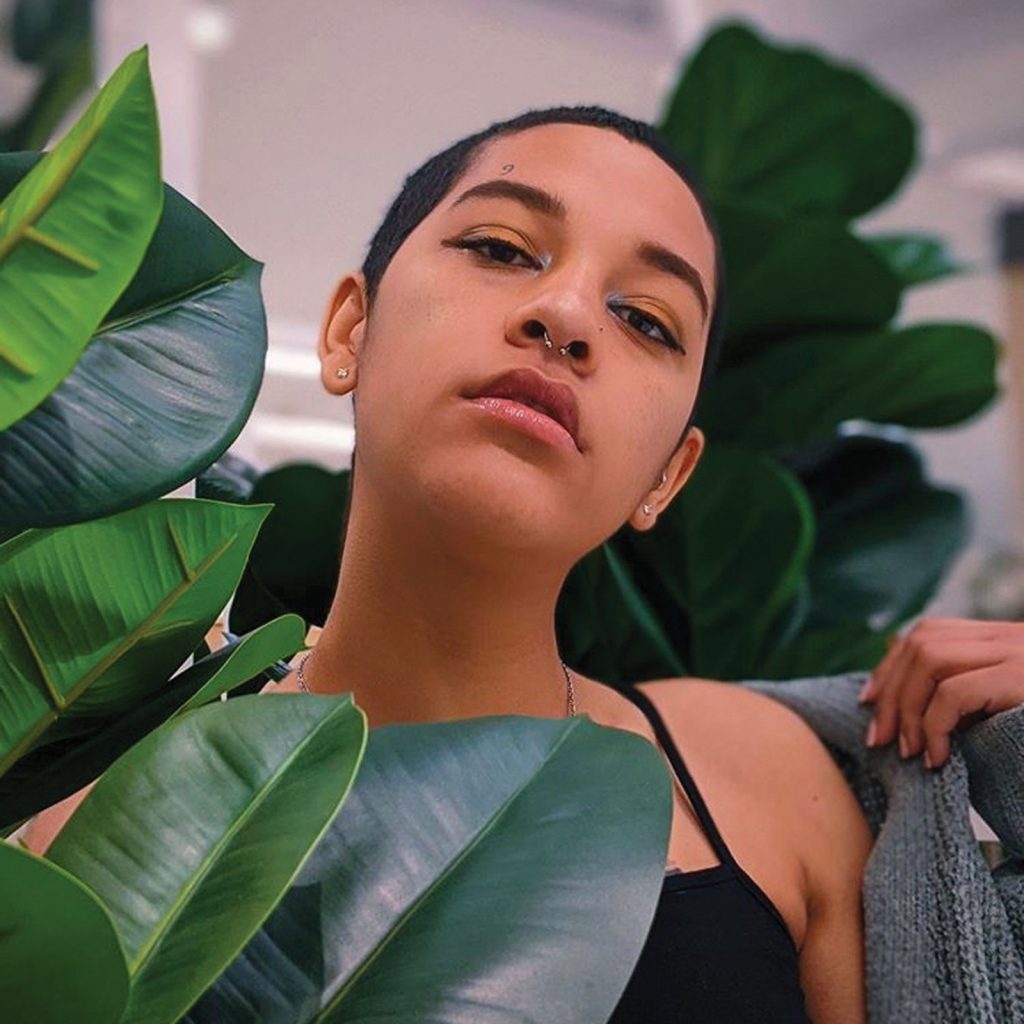 21-year-old Tito Rapley saw a need for young people with creative talents, eager to learn and grow in their skills. In August 2019, he launched "Young, Black & Saved" (YBS), a collective of Black Christian creatives. YBS helps Black creatives thrive in a community of other creatives and allows them to share their stories, ideas and concepts with the world through various art forms. "I'm a big dreamer," Tito says, "I see YBS growing into a huge community of people using their talents to influence the culture for the Kingdom." YBS started with 14 members and today, serves 25 members. "YBS exists to uplift and amplify the voices of Black creatives built on the foundation of faith, culture and community."
To learn more about YBS and its membership, visit youngblacksaved.com. Follow on Instagram @youngblacksaved.cc.
Comments