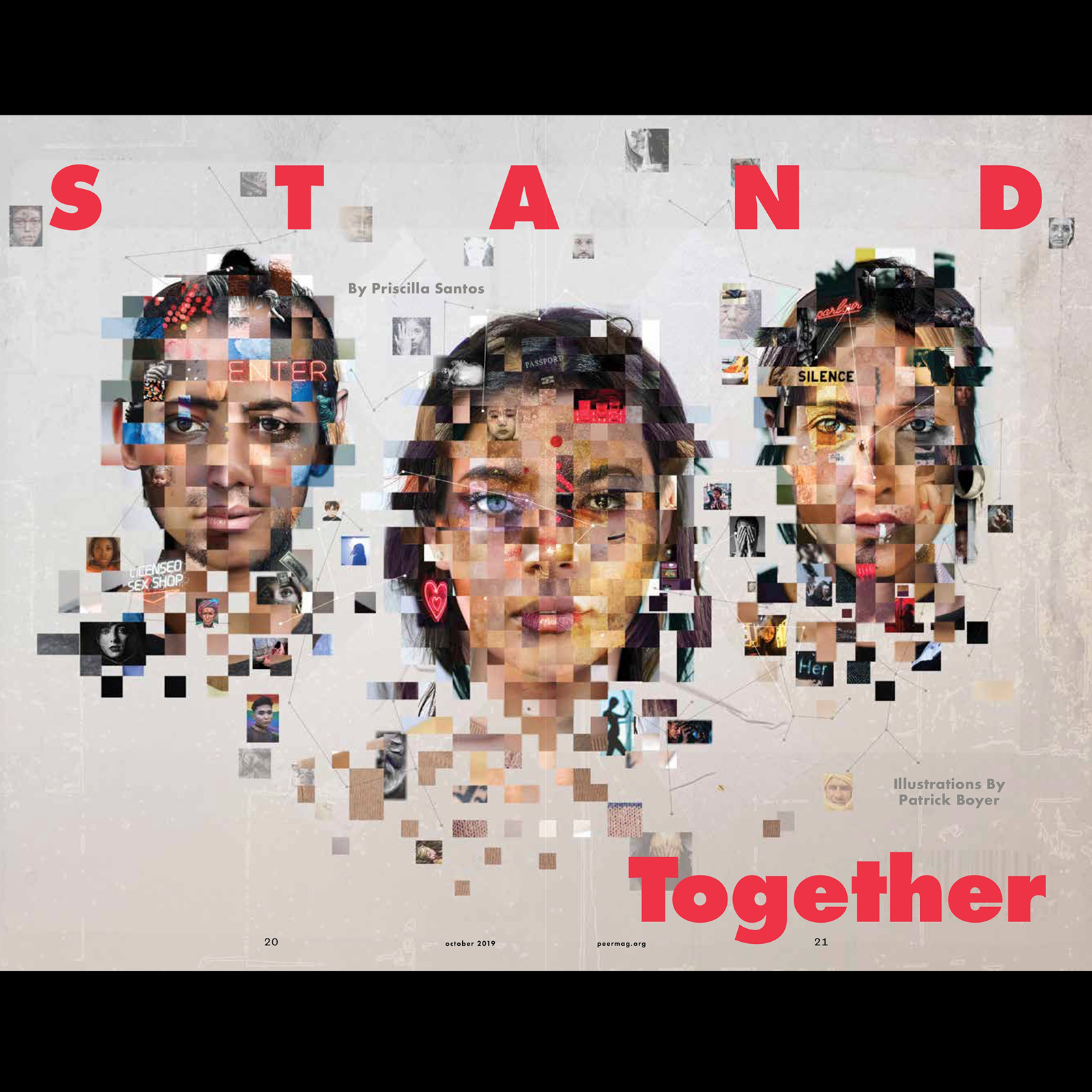 Stand Together
Priscilla explains how all trafficking survivors share one essential experience: the loss of freedom.
From the girl deceived into selling herself at a hotel next to your favorite restaurant to the man discovered in that very restaurant kitchen, stripped of his passport and humanity. All trafficking survivors share one essential experience: the loss of freedom.
I remember the day I first heard of human trafficking. 12 years ago, on a hot Floridian Sunday morning, I was sitting in church where my pastor was preaching on God's heart for justice—he shared real-life stories of how there were girls in India being bought and sold.
Something in me changed that day. As I listened to this very hard truth, I realized I wanted to spend my life fighting for justice and combatting this evil. Maybe you've had a similar experience. Maybe you heard about human trafficking at your church, through a headline on social media or through a campus awareness night.
According to the International Organization of Migration, human trafficking is the fastest growing crime on the planet with 40.3 million victims worldwide—and 75 percent of those are women and girls. In 2018, The Salvation Army in the U.S. served 3,123 survivors of human trafficking. This is just one organization and those are just the survivors who were identified and accepted help and support.
There are still thousands of boys, girls, women, men and transgenders hidden and stuck in this modern-day slavery, right here in our country and most likely in your community and neighborhood.
If you're anything like me, this truth and reality can evoke anger, confusion or even the feeling of paralyzed—how can human trafficking exist? What can I do? Where do I even begin? Can I really make a difference? Don't run away from those questions and emotions. Don't look away from these hard realities. It's easy to do so if they don't directly affect you, so allow yourself to feel them and process through them. God is working within you and is up to something.
I've been on this journey of pursuing Jesus and justice in real life, specifically for those on the margins, including human trafficking survivors. Here are three essential reminders from someone desiring to see an end to human trafficking.
God Cares The Most
Whenever I feel paralyzed with the realities of suffering humanity, I remember God cares more about people than I ever could. In fact, God cares for us so greatly that He stamped us with a bit of His DNA when He created and crafted us. He made us all in His image—those who have been trafficked, experienced homelessness, involved in foster care, those bullied without legal status, or facing life as a single parent or with a disability. We are all made in the image of God.
Violence and negative circumstances cannot remove God's love for those who face them, and the fact that we never may have had these experiences doesn't mean God loves us more.
Human trafficking is such a complex issue, so continue to be educated and well-informed by facts and realities.
There's a magnitude of misinformation and uninformed awareness on this topic. Here's an example.
Most depictions of human trafficking portray a young girl in chains, however, in reality, we rarely see physical chains. Rather, traffickers use coercion, or "mental chains," to keep people victimized.
I remember a survivor I served (I'll call her Maria for confidentiality purposes) who was sex trafficked out of a hotel for six months and experienced this type of mental chains. Her trafficker told her that if she ever left the hotel, they would kill her son. She recalled to me that she never tried to leave because she didn't want to put her son at risk, which is completely understandable. Maria wasn't held captive physically, but psychologically.
Human trafficking can happen to anyone—none of us are immune to it. Having said that, research does shows that those on the margins are at highest risk. A new study by Polaris suggest that youth who identify as part of the LGBTQIA+ community are at higher risk. These youth may face homelessness for reasons connected to their identities, such as family rejection, prior abuse or neglect, bullying in school or social discrimination and marginalization. Without safe shelters and social supports, they are at higher risk of exploitation, specifically for sex trafficking.
When we hear about human trafficking, it's often about sex trafficking. Human trafficking is the use of force, fraud or coercion to get another person to provide labor or commercial sex. Worldwide, experts believe there are more situations of labor trafficking than sex trafficking. Labor trafficking includes situations of forced labor, debt bondage and even involunatry child labor. While there is a much wider awareness of sex trafficking in the U.S., labor trafficking occurs here and in other developed countries but is reported and spoken about at lower rates than sex trafficking.
Live An Inclusive Life
One of the most strategic ways to prevent human trafficking is to go deep with people.
Live a life that leaves room for people to be their true authentic self and that allows for people to bring their pain to you. Connect with people on a deep and vulnerable level.
In our very own social media-driven world, this can be challenging. Though serving is an important part of our outward faith, we often aren't as comfortable sitting with people, especially in their pain.
It can be easier to serve someone food and water and even tell them about Jesus than it is to sit, listen and not judge them as they are suffering. We must learn how to suffer with and walk alongside people.
I desire to see human trafficking no longer exist and live for God, others and beyond our status quo. Will you join me? Let's begin by seeing people around us, sitting with them and living a life that includes and welcomes everyone.
FOR FURTHER STUDY
Read:
"Jesus and Justice Study" by The Salvation Army International Social Justice Commission: https://sajustice.us/book-recommendations/
Visit www.sajustice.us for tools, resources and more inspiration.
*See something suspicious? Contact the National Human Trafficking Hotline: 1-888-3737-888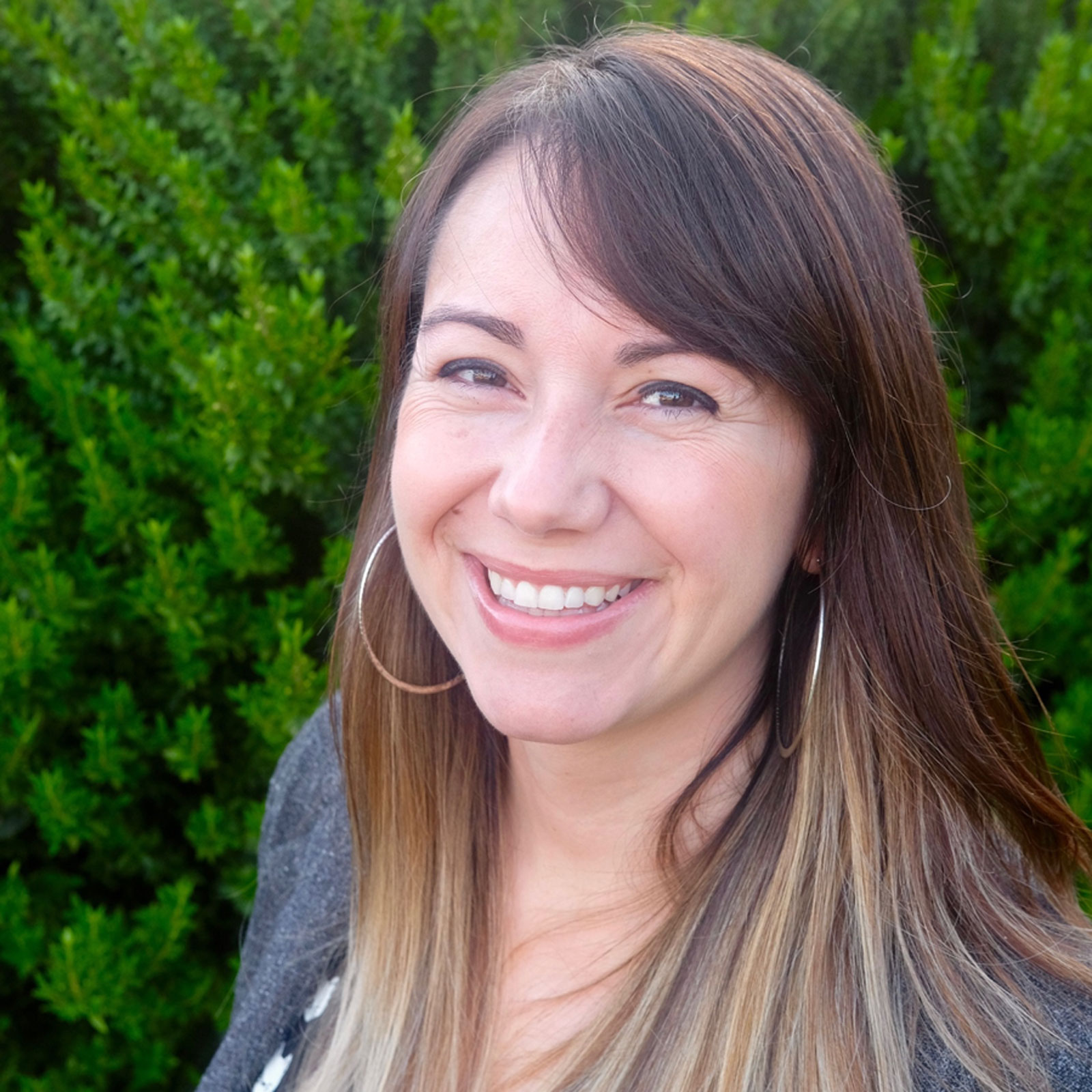 Priscilla Santos is Cuban-American living in Los Angeles with her husband, Danny, and extremely fun daughter, Elli. She currently serves as The Salvation Army's Social Justice Initiatives Coordinator on the west coast and teaches on human trafficking aftercare at Vanguard University's Global Center for Women and Justice. She can't imagine her life without meeting new, peculiar people, laughing and adventuring.
Comments