From the Editor
Send It On
"Thinking about these women makes me think about what I'm passing on, not just to my own children, but also to those around me."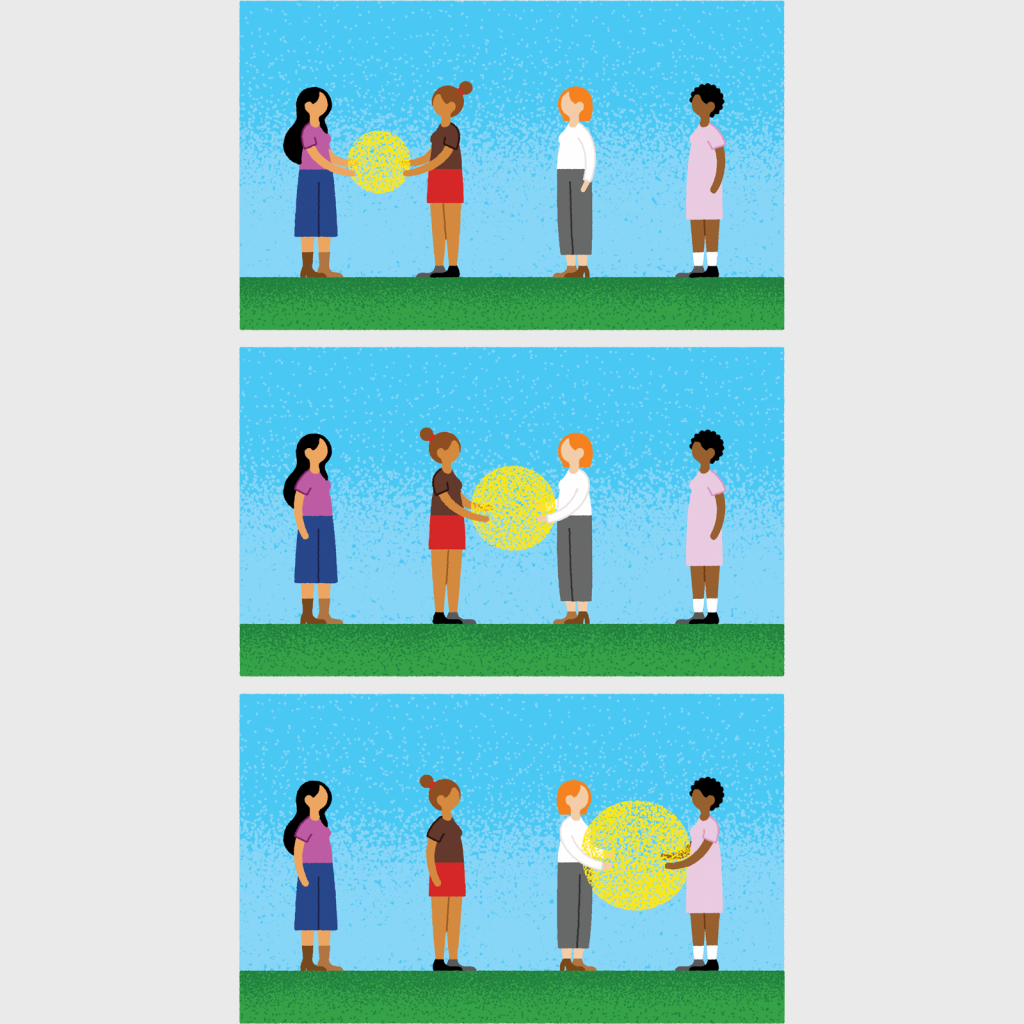 What makes you who you are? Or perhaps, who has made you who you are? March is Women's History Month and I love reading about impactful women and what the Bible says about women and leadership. Interestingly though, my mind isn't automatically drawn to women like Susan B. Anthony, Rosa Parks or Ada Lovelace, though I certainly value and celebrate their accomplishments. Instead, my mind goes to the strong women in my own family line. By the world's standards, their accomplishments wouldn't likely measure up, but their witness, character and strength have made me who I am today.
I think of my Mamaw who sacrificed greatly to keep her family together. At a time when she should have been able to rest, she found herself with grandkids to raise. She never complained, never seemed to care about the things she went without in order to provide for her family. She taught me about kindness, watching your tongue, not speaking ill of people or gossiping about others. My "put your head down and get the job done" work ethic comes from her.
I think of my Grandma, who has taught me about holiness and faithfulness to God, not by words spoken, but simply by the way she lives. Grandma lives on the family farm and has worked hard there: gardening, raising chickens, canning food for her family in the winter months. My love of cooking and providing for my family at mealtime comes from her.
I think of my mother who has endured horrific pain every day for the last eight years but has continued to show faith and trust in God, despite the agony she lives with. Even in the midst of her own journey with illness, she took care of her mom right up until Mamaw passed. My mom has never met a stranger and we often laugh at the friends she makes in the most unlikely places. My "tell it like it is" manner and competitive drive (especially at cards!) comes from her.
Thinking about these women makes me think about what I'm passing on, not just to my own children, but also to those around me. Am I passing on good and godly things or not?
This is why our personal holiness matters. Having the mindset of Christ, being set apart, is to be holy (Philippians 2 and 1 Peter 1). Philippians 2 continues that having that mindset of Christ, that holiness, makes you shine like a star. What example are you passing on? Be the good. 
Comments