Panorama
Peggy McGee On Working With Youth
As the Youth Leadership and Resource Development Director, Peggy works to equip young adults and youth leaders in the Central Territory.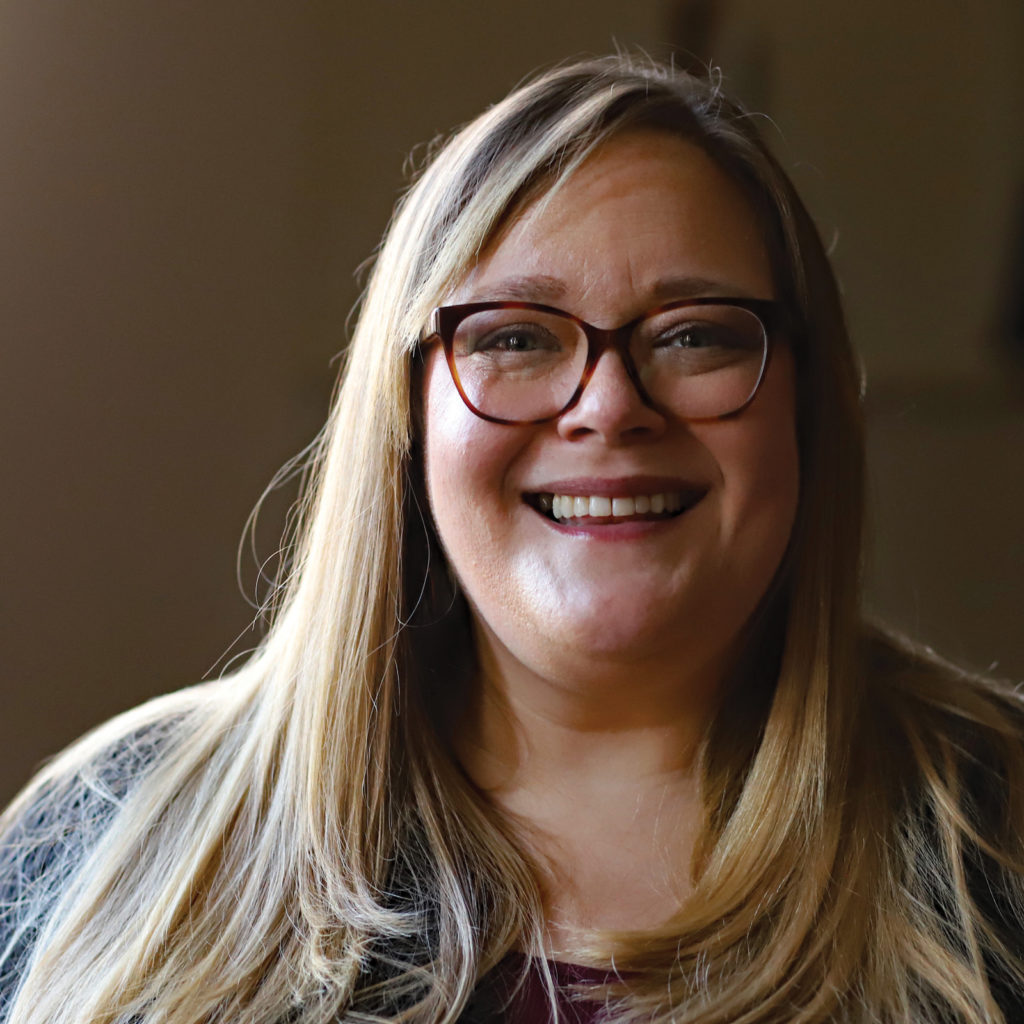 PEER: Can you describe what your role in the Central Territory is and what it entails?
PEGGY MCGEE: I work in the Youth Department at The Salvation Army Central Territorial Headquarters. My title is Youth Leadership and Resource Development Director, which gives me the chance to work with young adults, youth leaders and special projects in our department.
P: How did you get involved in youth ministry?
PM: I studied education in college but found that I fit better in nontraditional educational and youth settings like after-school programs, community centers and day camps. My first full-time position out of college was a Youth Outreach Coordinator at a corps (church) in Green Bay, WI. I loved the range of youth ministry, being able to connect with families and youth from a very young age, engaging them in activities and service as they got older and then supporting them as they mature into leaders. It is awesome to see God's perfect plan for community.
P: What advice do you have for this generation who are stepping into the "real world" today?
PM: Whoa, that's a big question—because the world is hard and confusing. Often, we step into the "real world" wanting to make big changes, to have a great impact—and I believe this generation of young people are changemakers. My advice would be to not discount the anonymous seasons of your life. Jesus had many anonymous years before we read about His public ministry, and I believe these hidden years were foundational in preparing Him for the days to come. Alicia Britt Chole, a podcast host, says it best, "God is neither careless nor causeless with how He spends our lives. When He calls a soul simultaneously to greatness and obscurity, the fruit—if we wait for it—can change the world." Also I would say—COMMUNITY! Find your people, create connections, invite people over, eat meals together, reach out and support one another.
P: What's one of your favorite parts of your role?
PM: Attending Youth Councils! The Salvation Army has weekend retreats/conferences for teens and young adults in their division and state. Coming together with people from different places to learn about Jesus and have some fun—it's spectacular. Each event has its own culture and I love that this role allows me the opportunity to attend different Youth Councils. Any chance to come together and connect with others is my favorite. Also, there is usually an opportunity to dance, and I love a good dance party.
How Can Young People Get Involved In Their Community?
"Share your passions and skills with others," says Peggy. "Most, if not all, communities have youth programs, senior centers, libraries, after school programs, etc., and many times this is happening at The Salvation Army. Find out if you can come share your skills with them. Maybe you can lead an art class or help seniors with technology. Perhaps they need a coach for little league or someone to come read books to preschoolers.
But it is not always about what you can give; getting involved in activities as a participant is so important. There may be a Bible study or youth group that you can join. Or an online community like SA Gaming. As I said before, COMMUNITY is key."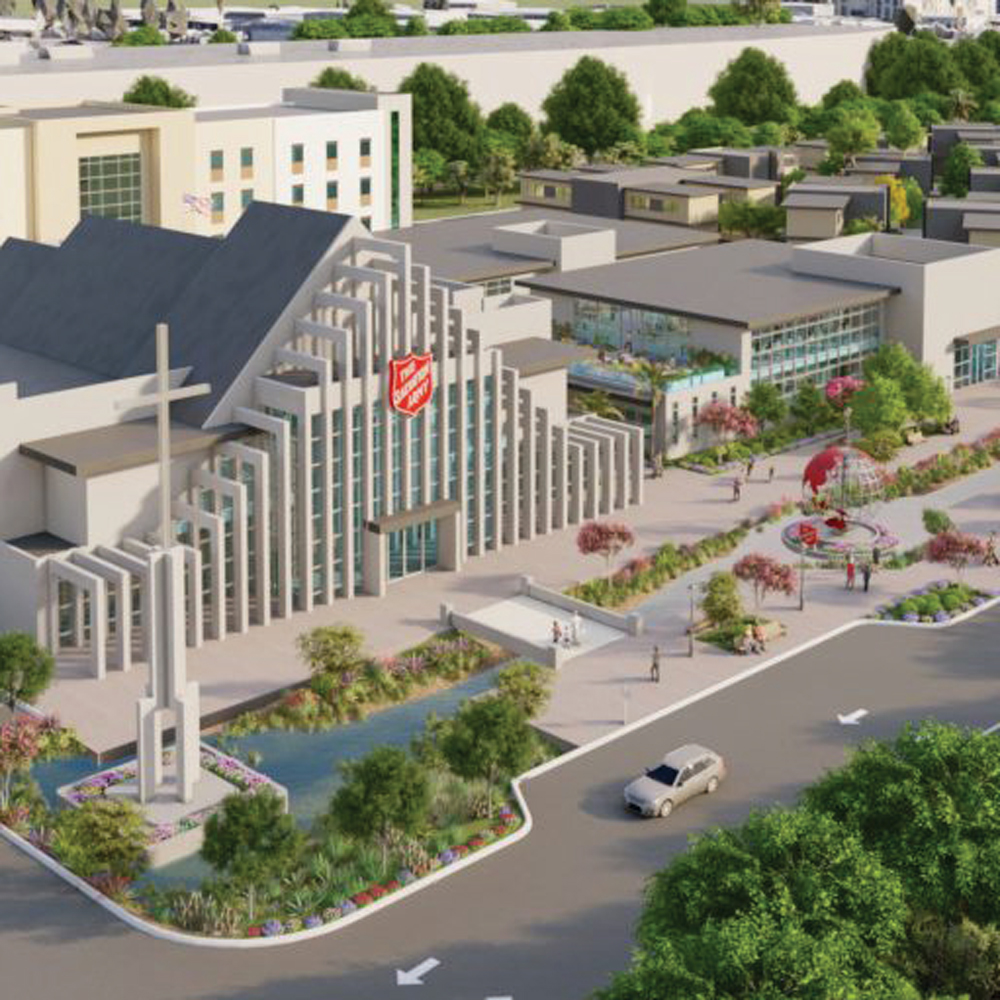 The Center of Hope Orange County
The Center of Hope is the home of transformation, bringing hope to the homeless in Orange County. 
With plans to be completed in February 2025, The Center of Hope Orange County campus is a comprehensive solution that combines a 325-bed, low-barrier emergency shelter with 72 permanent supportive housing apartments, onsite medical and dental care alongside an award-winning 175-bed drug and alcohol rehabilitation center.
Orange County has one of the highest income inequality values in the greater Los Angeles area with more than 384,000 Orange County residents living in poverty. The total population for Orange County is 3 million.
The campus aims to not only provide shelter for people living in the streets, but to provide comprehensive resources that make sustainable life change possible.
This will include a Mental Health Crisis Intake Center and the Homeless Throughput System, which reintegrates residents back into the community. It also will include a housing tower with studio apartments for single adult men and women, veterans, and non-veterans, living at or below 30-40 percent of area median income.
To learn more about the project, visit centerofhopeoc.com/.
Echelon Chattanooga Angel Tree
The Echelon chapter in Chattanooga, TN raised $5,000 through its fifth annual
"Run for Reason" campaign to help support the local Salvation Army's Angel Tree program this past December.
Members of the Echelon Chattanooga chapter sprinted around the local Walmart to shop for kids on the Angel Tree. Area businesses and churches typically support the Angel Tree program.
"This is an opportunity where we can make them feel loved, bring a lot of joy this time of year and make them feel fortunate," said Echelon Chattanooga chapter President Kyle Briner to the local news (WDEF). "Just a little bit of effort, just a little bit of time, with the resources that we have, we can just make a big impact by [meeting] a big need."
The Angel Tree program first started in 1979 by Majors Charles and Shirley White in Lynchburg, VA. Echelon Chattanooga is a service organization of young professionals who promote and support The Salvation Army through networking, volunteer projects and fundraisers.
Follow on Instagram @chattechelon.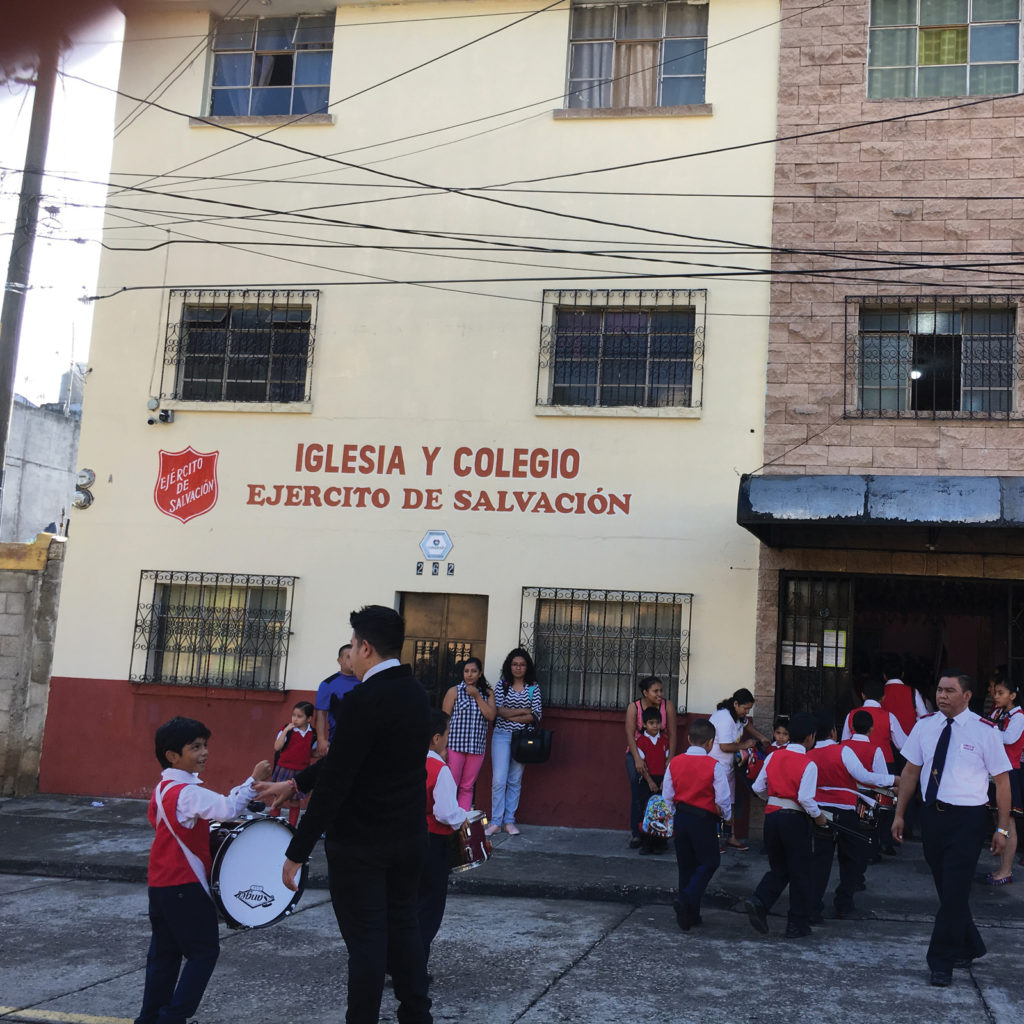 Empowering Teachers and Schools
In certain communities across Guatemala that are known for violence and high crime rates, The Salvation Army World Service Office (SAWSO) is working hard to provide a place of refuge for students and members of the community. The Salvation Army Guatemala Division operates six pre-primary and primary schools in the southern part of the country. For this project, SAWSO has been supporting five of these schools and even provides support for parents, such as socioemotional training and a food pantry when supplies are available.
SAWSO aims to attain financial self-sustainability for the schools. With The Salvation Army Latin America North Territory, they aim to transform the five primary schools into renowned centers of educational excellence for children of families disadvantaged by poverty.
To learn more about this project, visit bit.ly/sawso-guatemala.
Comments