Mother Teresa
"Mother Teresa, in all aspects of her life, was a generous dispenser of divine mercy..."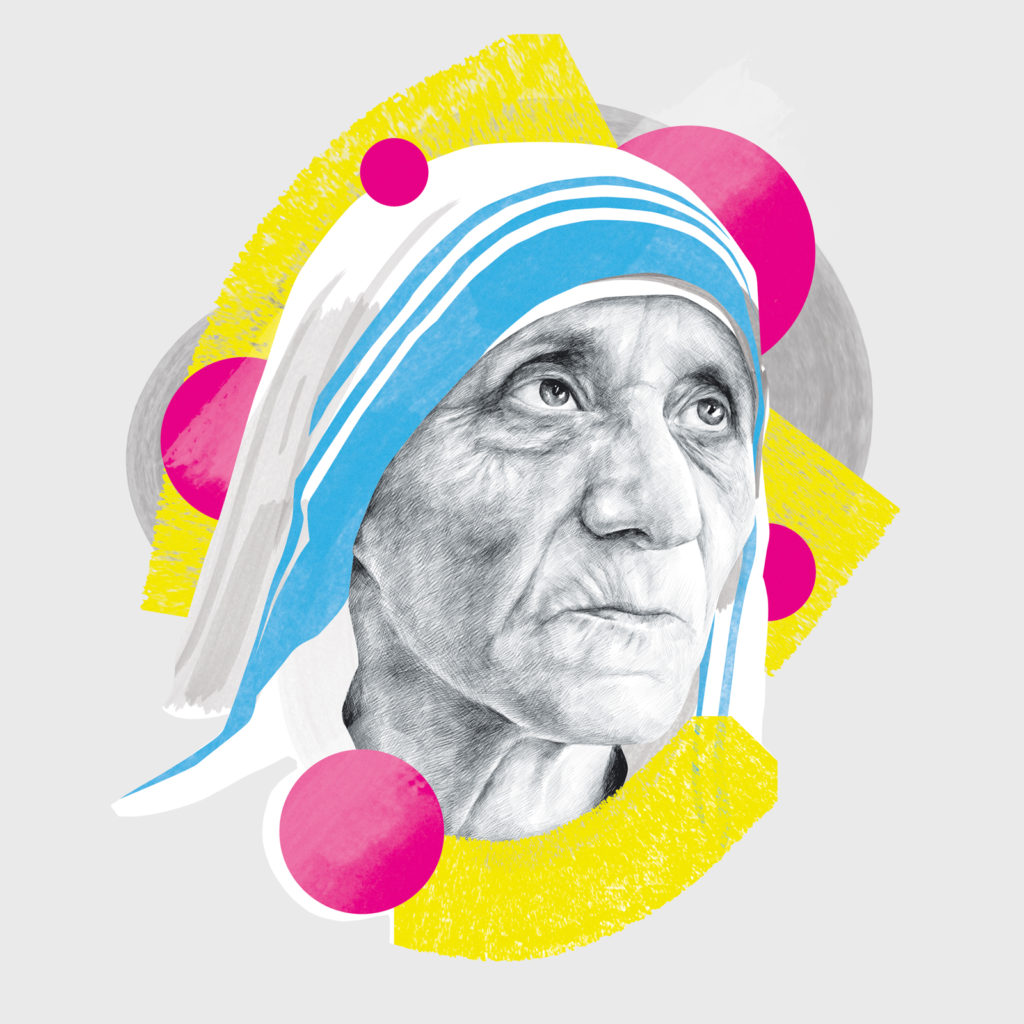 The Apostle Paul slept in Troas on the eastern shore of the Aegean Sea when he received God's guidance: "During the night Paul had a vision of a man of Macedonia standing and begging him, 'Come over to Macedonia and help us'" (Acts 16:9, ESV). He followed God's call.
Two millennia later, Mother Teresa was born in 1910 in the city that is now called Skopje, the capital of the Republic of Macedonia. She too heard and followed God's will for her extraordinary life of love and service to the poor.
Little is known about Mother Teresa's early life. She spoke of her early sense of God's call to be a nun. At the age of 18, she joined the Sisters of Loreto in Ireland. As a novitiate, she chose the name Teresa, after Therese of Lisieux, the patron saint of missionaries.
She initially became a teacher in India. The extensive poverty of Kolkata (Calcutta) captivated her heart and life. In time, she received permission to begin a new order that she named "The Missionaries of Charity." For Mother Teresa, the single goal of the mission was to care for those who were destitute—those for whom no one else cared. She believed and embodied the biblical principle that serving others was a fundamental principle of the teachings of Jesus Christ.
Mother Teresa's motives were pure. In her hospices, religious rites were always specific to an individual's religious background, undergirding her unwavering respect for a person's dignity. However, she had a very firm Christian faith and held firm beliefs against abortion, the death penalty and divorce. Even when her views were unpopular, her faith guided her life.
During her last few years of life, Mother Teresa met Princess Diana in the Bronx, New York. They became cherished friends. In 1997, the two died within a week of each other.
In 2015, the Catholic Church venerated Mother Teresa as a saint. Pope Francis declared: "Mother Teresa, in all aspects of her life, was a generous dispenser of divine mercy, making herself available for everyone through her welcome and defense of human life, those unborn and those abandoned and discarded … She bowed down before those who were spent, left to die on the side of the road, seeing in them their God-given dignity."
So What?
Are you listening for God's call? Will your response be a life of love and service?
Comments