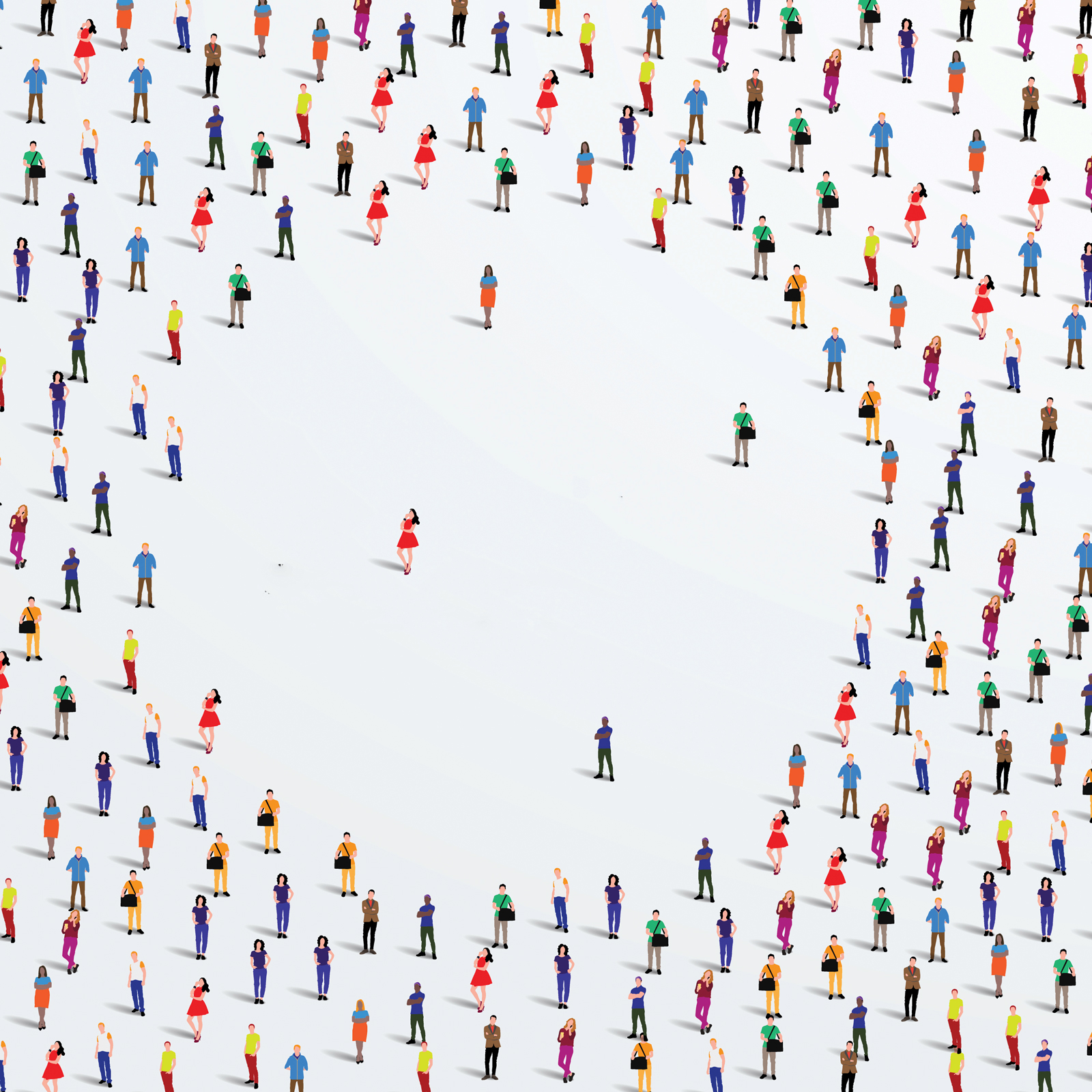 Article
On My Own
"Churches create that space for us: a place where we can bring our joy, our sorrow, our questions and anything else we have."
The fall when I went to college was a season of firsts. It was the first time I was on my own. I moved in with my best friend from high school and we shared a two-bedroom apartment across town from the campus. For the first time in my life, every decision I made was up to me. No one was going to call my parents and let them know what I was doing. I had to start deciding what kind of person I wanted to be.
I grew up in The Salvation Army and considered it the only church home I've ever had. I am sure that my parents assumed that once I went to college, the habit of going to church every Sunday would be so ingrained in my brain that I would just continue going. I'm also sure that if you would have asked me, I would have said the same thing.
But then fall came. And I had to choose. I wish I could say that I just kept going to the corps (church). I didn't even move out of town, so it was the same corps that I grew up in; it would have been easy to just keep going. But during this time, I didn't have to go. If I stayed awake too late hanging out with friends on Saturday night, I didn't go to church the next morning. And slowly, over the months, my attendance dwindled from a regular to on occasion.
Why Church On Sunday?
After 20 years, I can honestly say that what I missed out on was a chance to solidify my faith and build my young adult community. Going to church was always something I did, but I really failed to grasp the beautiful opportunity that church can be for a young believer.
Solidifying your faith sounds very permanent. But really, as a young adult, you need to discern what you believe to be absolute truth. The first place to look for that is in the Bible. How can we know what we believe if we aren't spending regular periods of time in the Bible? I found that as a young adult, reading my Bible (when it happened) often led to more questions than anything. But this is a good thing! Once you are in the Word, you can start to ask questions about what you are reading. On occasion, I would write the questions that came to my mind down and I would ask my corps officer (pastor) what those passages meant. And if they didn't know something right away, they always found out and we discussed it. Sometimes I didn't agree with their conclusions, or I had more questions, but I was always able to find someone who would help me get to an answer. God wants us to dig into His Word, and He can handle any questions we have. If we are not spending time looking into what the Bible says, it will have a noticeable impact on our faith.
Ultimately, your faith is just that: yours. Your parents can't make you believe something any more than they can make you go to church on Sunday. You must take ownership of it before you can pursue any type of spiritual growth. But once you decide that you want to make your faith a priority, there are so many great options that will help you along the way.
How Can I Maintain My Faith?
Bible studies are a great tool for learning more about God's Word. During COVID-19, the young adults of the Western Territory's Northwest Division decided to start a weekly Bible study. It was a group of people who sort of knew each other, but mostly wanted to learn about God in a safe environment. Over the last two years, that group has met faithfully and dug into God's Word led by guest teachers. It has become a source of learning, growth and friendship to its participants. We meet at 6:30 p.m. (PST) on Tuesday nights; you are welcome to join us anytime. Everyone is welcome.
Campus groups are a great option for those who are attending college. In addition to meeting fellow students, you are also meeting like-minded Christians who want to make their faith a priority as well. There are options both on-campus and off-campus, so finding one that fits you should be fairly simple. In my experience, your community shapes your future, so finding a good community is important for every young adult.
Community has been in existence before the earth was formed. In The Salvation Army, we believe in the Trinity—God the Father, God the Son and God the Holy Spirit. Our third doctrine says that we believe that they are "coequal in power and glory." Three distinct persons living together in perfect community. When God created Adam, He said, "It is not good for man to be alone" (Genesis 2:18). Humans were wired to be in community with each other.
There's a great story that I love in the Bible. It's found in Exodus 17. The Israelites are in the desert, and they are fighting amongst themselves and complaining to Moses because they have no water. They claim they should have stayed in slavery in Egypt because that would have been better. I imagine that Moses is so tired at this point. These people are draining him slowly of all his energy. And he cries out to God. And God gives him instructions on how to get water for the Israelites. But then, Amalek comes to fight with Israel. Moses instructs Joshua to choose men for battle and goes up to the top of the hill with the staff of God in his hand. Whenever Moses raises his hands, Israel prevails. But when he drops his hands, Amalek prevails. Moses keeps his hands raised, but he grows tired. So, Aaron and Hur find a stone for him to sit on and they go on either side of his and hold Moses's hands up because he is utterly exhausted and can't do it himself (Exodus 17:1-12).
That, friends, is community. That is coming alongside each other and holding each other up when one is too tired to go on. And that is what we miss when we don't go to church. God created us to live our lives together. Churches create that space for us: a place where we can bring our joy, our sorrow, our questions and anything else we have. It gives us a place to belong.
Church gives us a place to gather and focus on God. We can learn, grow and question to our heart's content. While we do those things, church also gives us a family of like-minded people who love us for who we are and want us to reach the potential that God has for us.
Deciding who you want to be as an adult can be extremely hard. Some of us grow up in places where who we are is an undefined question. But take it from me—learning who you are is easier when you are surrounded by people who love you and point you towards the One who created who you are.
for further REFLECTION
Join our Bible Study! Zoom ID: 83753453569 Password: Love\
Trying to find a church? Visit salvationarmyusa.org/usn and search via a zip code or city.
Looking for college-aged Christian groups? Try: younglife.org, CRU.org, intervarsity.org.
Looking to start an easy Bible Study on your own? Check out TheDailyGraceCo.org. They have lots of low cost, easy-to-do Bible studies covering almost every topic you can think of!
Download a Bible app and start one of their reading plans.
The hardest step is to start. Start by doing something. A small step forward is still movement.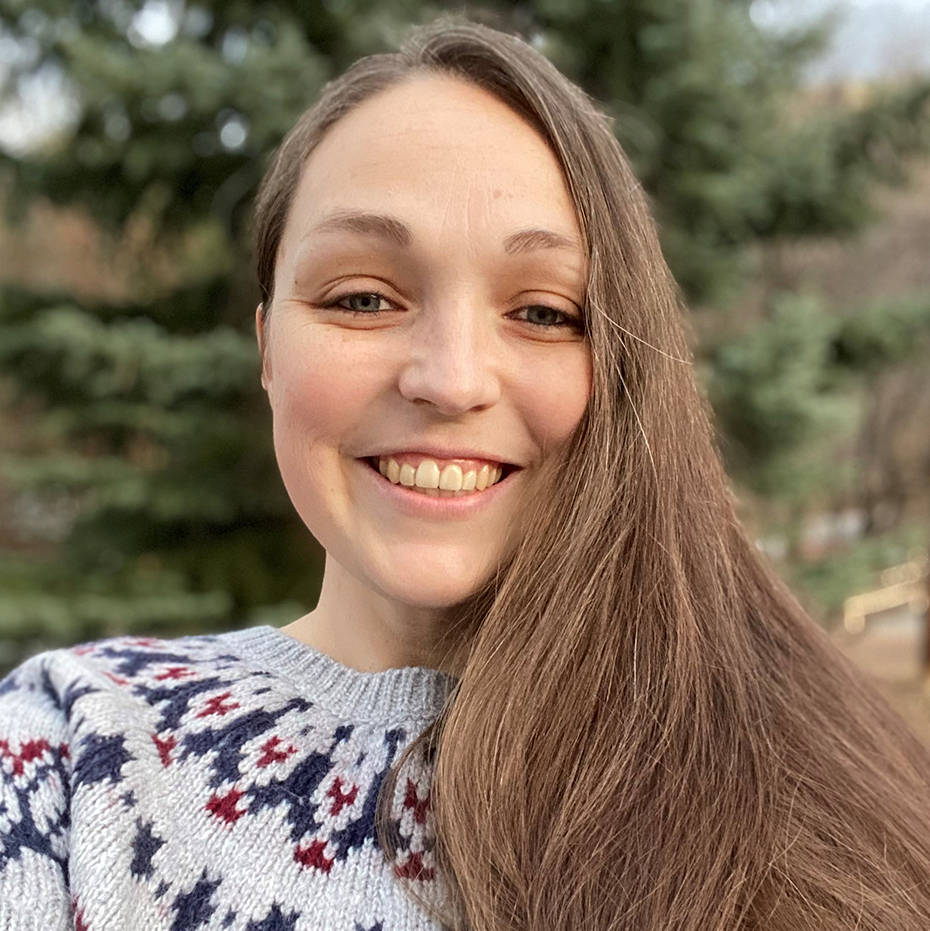 Captain Ryan serves as the corps officer (pastor) of the Denver Red Shield Corps in Denver. She and her husband Josh have been married almost 18 years and have two kids. She loves reading, baking and movies. Her favorite thing about her job is preaching. She also loves baseball (go Mariners!!!) and summer.
Comments