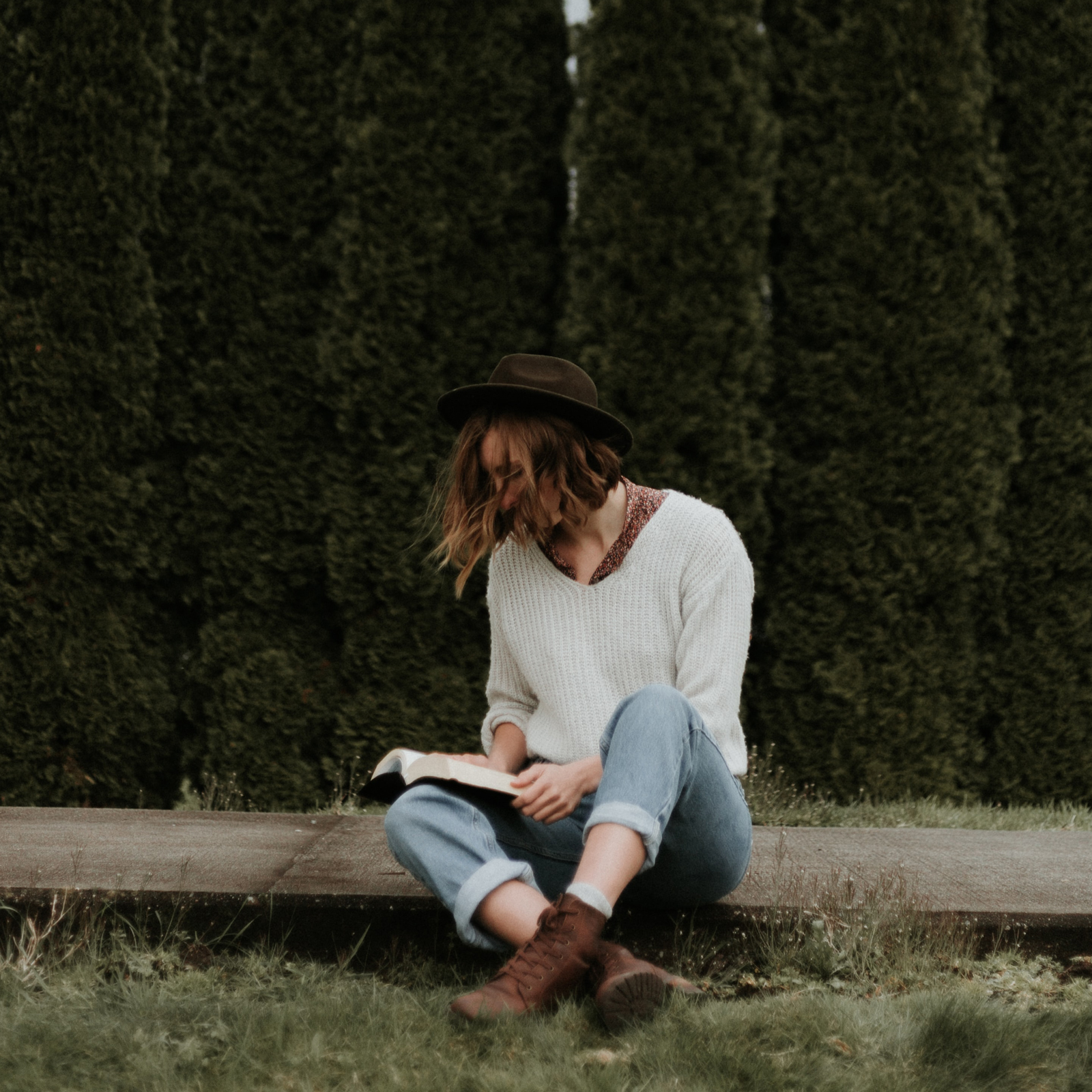 Article
Need Encouragement?
Allow God's Word to plant true encouragement in your heart that you can then share with others.
Week five, day two (yes, I just had to check the date of the week) of working from home and I've asked Siri about 300 times if a specific word is actually a word. I think I might be losing it, no?
I'm okay, really.
Are you in need of encouragement, too? I can write a top ten list of affirmation words and phrases that can encourage you throughout the week. I can suggest devotionals and books that will encourage you to be the best person that you can be. I can even refer you to my Pinterest board entitled "encouragement."
But that's not completely sustainable.
Because after you read something encouraging, once you gloss over it, it doesn't always seep in.
We need to make encouragement a practice. And that doesn't mean only receiving encouragement but giving encouragement! Cheer others on. Cheer your friends on, cheer your coworkers on.
I'm not going to sit here and say that you won't feel a lack of motivation. Especially during this crazy time the whole world is in, you're bound to feel a little lost. You're bound to feel a little struggle. But God's Word reminds us that we're not alone. Cheering others on helps us remember that we're not alone in this time. Everyone is struggling in their own way. God calls us to encourage one another (Ephesians 4:29, ESV) and love abundantly (John 15:12, ESV)—even when staying in our separate homes.
So instead of lying on the floor and searching for motivation on Pinterest boards and Instagram, let's turn to each other (in creative ways) and share the encouragement God makes available to us daily. Lift each other up. Find simple ways to encourage your friends, your coworkers, your classmates. Send a text. Call someone. Host a group FaceTime party. Digital high-five your college roommate. People may need these simple encouragement practices more than we think.
If you feel like you're struggling, take a breather. Look to the Word for sustainable encouragement. Commit verses to memory. A few to get you started are: John 3:16, Psalm 119, Ephesians 2:8-10, Jeremiah 29:11. Take a step back, and lift someone up—use your God-given ability to encourage others while God is busy at work in your life.
Write these verses down, commit them to heart. They've helped me during this time. Rather than gloss over them, how about reciting it to yourself, believe it's true and then share it with someone else? Allow God's Word to plant true encouragement in your heart that you can then share with others.
"But they who wait for the Lord shall renew their strength, they shall mount up with wings like eagles; they shall run and not be weary; they shall walk and not faint."

Isaiah 40:31 (NIV)
"Be strong and courageous. Do not fear or be in dread of them, for it is the Lord your God who goes with you. He will not leave you or forsake you."

Deuteronomy 31:6 (NIV)
"Do not be anxious about anything, but in every situation, by prayer and petition, with thanksgiving, present your requests to God."

Philippians 4:6 (NIV)
If you haven't already, check out our 9-part article series focused on what you may be feeling during this time, at peermag.org.
Olivia Scherzer is the Editorial Assistant for Peer. She earned her Bachelor of Arts in public relations from Virginia Tech and seeks to inspire the younger generation with her written words, including on her very own blog! When she's not in the office, she loves scouting out local coffee shops and museums, petting any dog she sees and hanging out with her friends and family.
Comments