Meeting the Needs of Ukrainian Refugees
"The food, made possible by generous Salvation Army donors, helped relieve some of the significant food insecurity that has come about since the start of the Ukrainian crisis in February."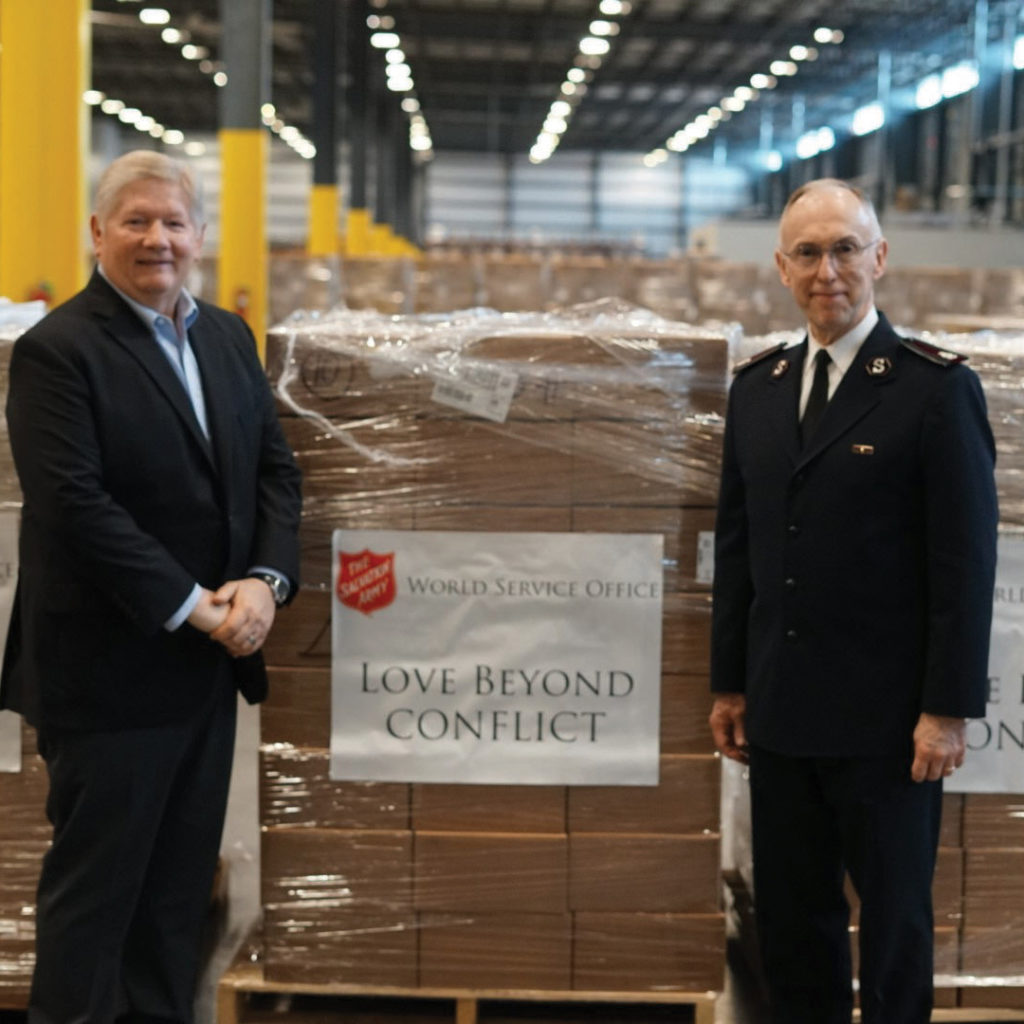 The Salvation Army's long-standing presence in Ukraine began in 1993, meaning The Salvation Army was already part of the Ukrainian and neighboring communities in which they serve before the crisis began. Because of this, they were on the ground and able to respond immediately.
On Monday, June 27, 28 palettes of food left a Convoy of Hope warehouse in Missouri to begin a journey of hope—a journey more than 5,500 miles long. The food, made possible by generous Salvation Army donors, helped relieve some of the significant food insecurity that has come about since the start of the Ukrainian crisis in February.
Where it has been safe to serve, The Salvation Army has pivoted programs to provide food, water, clothes, blankets and emotional and spiritual care to those being displaced from their homes and who seek refuge—providing more than 25,000 refugees with food and shelter.
"The Salvation Army has continued to house, feed and provide hygiene supplies and other basic life necessities, as well as medical assistance and spiritual guidance to many of the millions of refugees fleeing Ukraine," said Commissioner Kenneth Hodder, National Commander for The Salvation Army.
Sometimes this assistance has come in the form of a hot meal, clothing, bedding, a toothbrush and toothpaste—and sometimes that assistance has come in the form of access to Wi-Fi or a phone or a shoulder to lean on.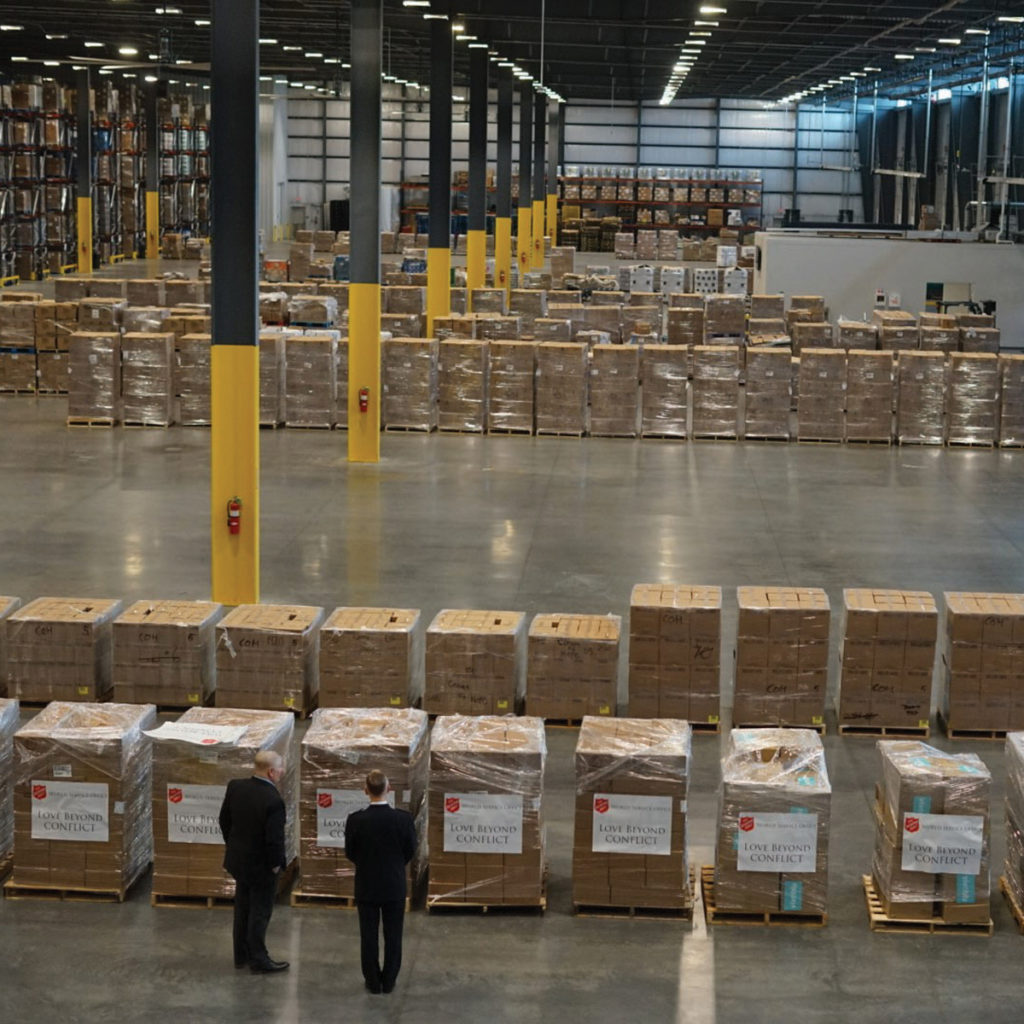 "The Salvation Army has such an incredible history of meeting the needs of people," said Convoy of Hope President Hal Donaldson. "This generous donation will continue to do that, affecting the lives of Ukrainians in a powerful way and helping Convoy of Hope continue its long-term response to this conflict."
Perhaps the biggest area of need continues to be food insecurity across the region as more than 10 million people have been displaced since this crisis began.
"This partnership between The Salvation Army World Service Office and Convoy of Hope means that more than $800,000 in food is making its way to the region quickly and efficiently to help those most impacted by this crisis," Commissioner Hodder added. "More than 180,000 people will be provided with meals and The Salvation Army is beyond grateful to Convoy of Hope for joining with us in this service.
Written by Robert Barlow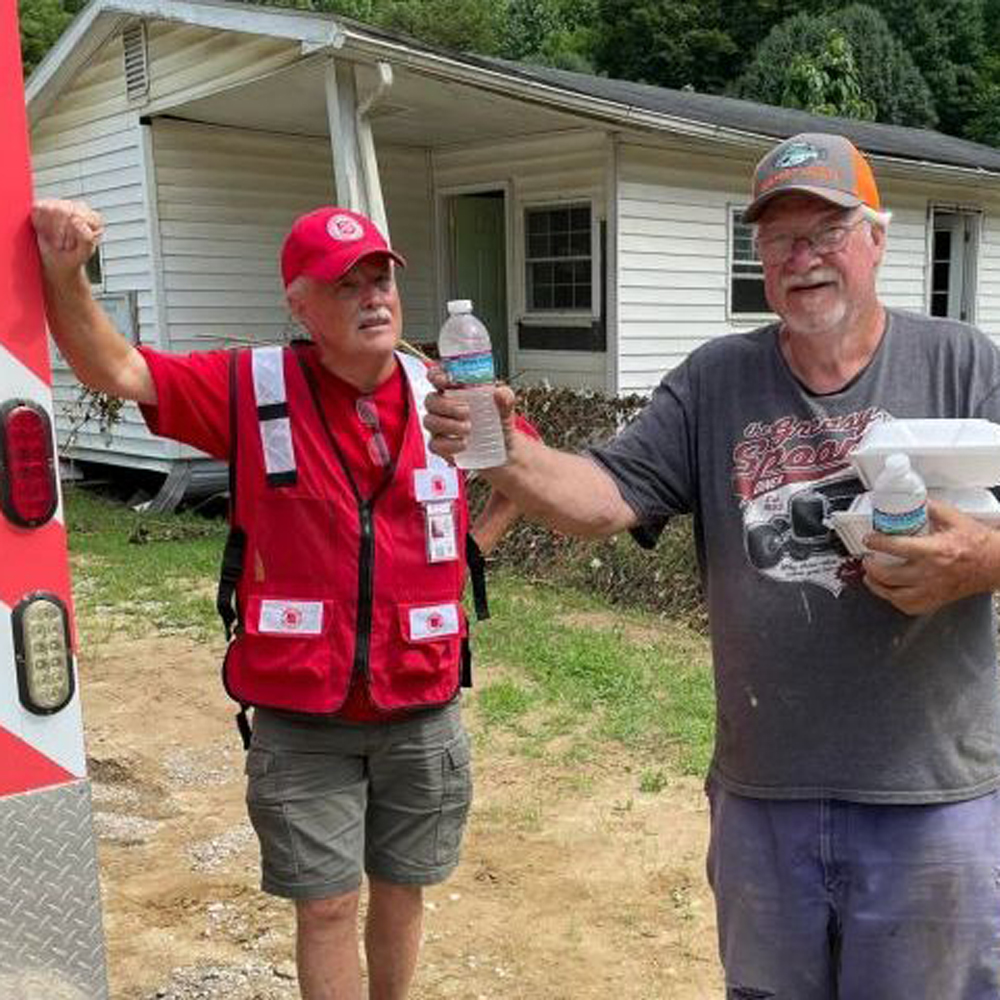 The Salvation Army in Kentucky
The Salvation Army has been assisting in disaster relief for over 100 years, and that experience is proving invaluable in Eastern Kentucky following historic flooding. In just five days, The Salvation Army established an Incident Command Post in Hazard, KY and began serving lunch and dinner daily in Breathitt, Wolfe, Perry, Knott, Floyd and Letcher counties, and secured warehouse space and took several large deliveries of relief supplies for distribution.
Through their use of their proven Incident Command System, The Salvation Army can respond to disasters quickly and establish routines that survivors and first responders can depend on. Incident commanders continually evaluate local conditions from a variety of sources and make decisions for delivery of services based on this information, as well as by working with local officials and other aid agencies. Read more here.
By Eric Short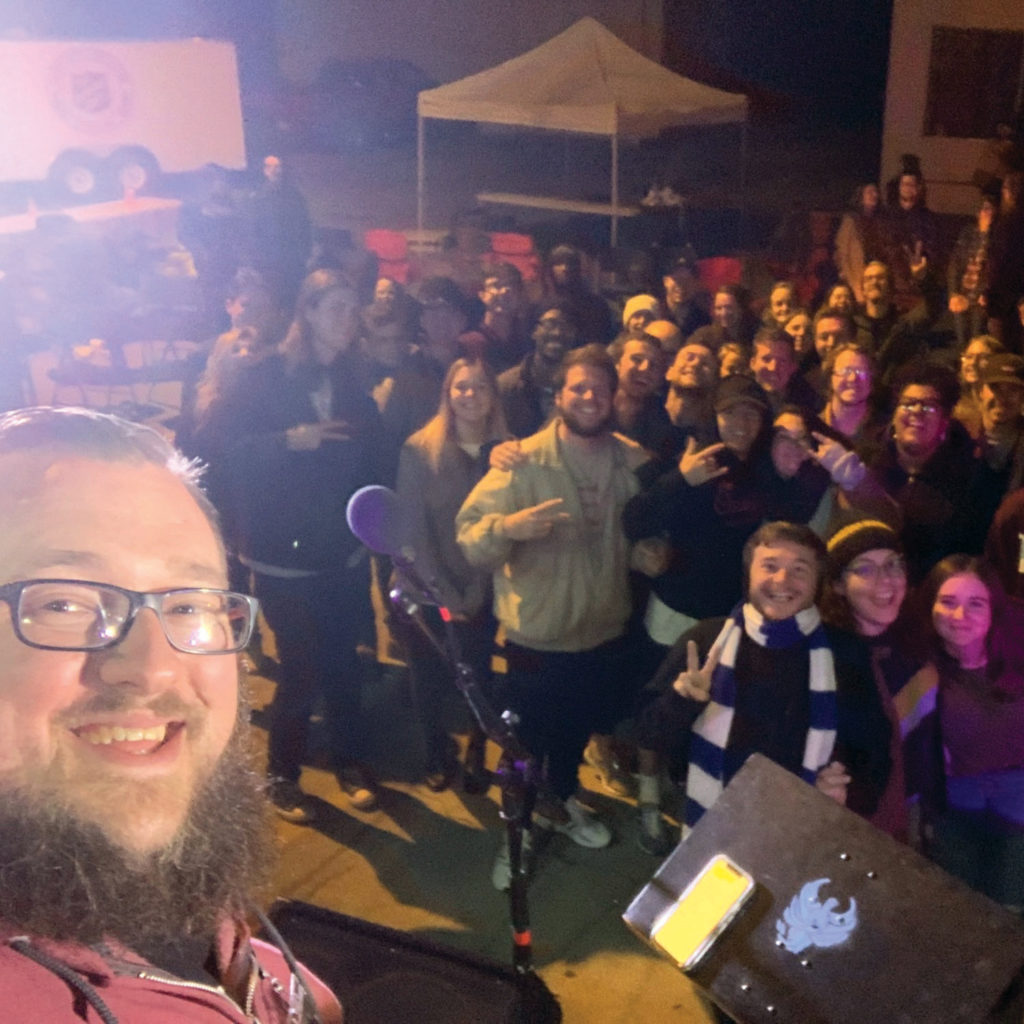 Inman Coffee Hosts "Phoenix Fest"
This past year on October 1, Inman Coffee hosted "Phoenix Fest," a one-day outdoor music festival. The annual event featured several artists, invited food trucks and heard stories of changed lives from youth and young adult programs. The event welcomed all residents, including local Lee University students. "Phoenix Fest is our annual celebration of the changed lives that have happened through the Inman Coffee ministry," says Joel Rogers, the Director of Christian Education at The Salvation Army Cleveland, TN Corps, and co-founder of Inman Coffee. 
Headline artists included Clark Beckham, an American Idol finalist, and Christian recording artist Colton Dixon. "Each band takes time from their set to share a bit about what God has done or is doing in their own lives because of Inman," says Joel. "In between acts we highlight similar stories of changed lives from our youth and young adult programs."
In addition to the main stages and food trucks, the event included fire pits to gather around with friends and play corn hole and other games to create a welcoming atmosphere.
"It truly is, as our Phoenix Fest tagline says, 'Eleven years of changing lives. One epic night,' as we celebrate God's goodness and enjoy the incredible gifts and talents He has allowed to pass through our walls."
To stay up to date on next year's event, follow @inmanphoenixfest.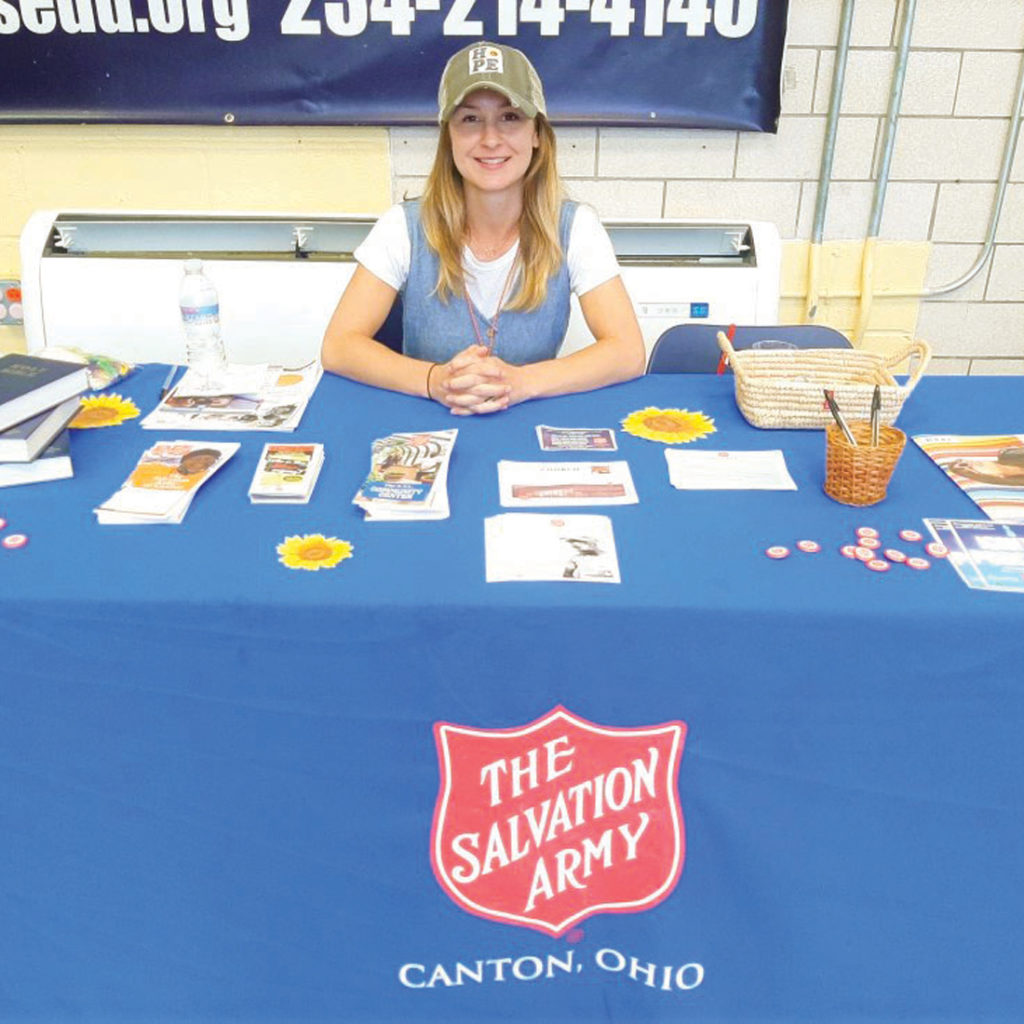 Back To School Bash
This past summer, The Salvation Army of Canton, OH was invited to the local high school's Back to School Bash to welcome both returning and new students. They set up a table to pass out flyers on upcoming teen/young adult nights, Salvation Army pins, Bibles and copies of Peer Magazine.
The local high school is a tuition-free, public charter school and offers students a fresh start, family support, community engagement along with other services to its students.
The Salvation Army Urges Americans To Love Beyond
The past couple of years have been some of the hardest we've faced as a nation. As we continue to struggle through the pandemic, civil unrest and natural disasters that uproot families, we find courage and strength in love. Please join our effort to put love above all else and show families in need that love exists beyond the most difficult situations. Learn more here.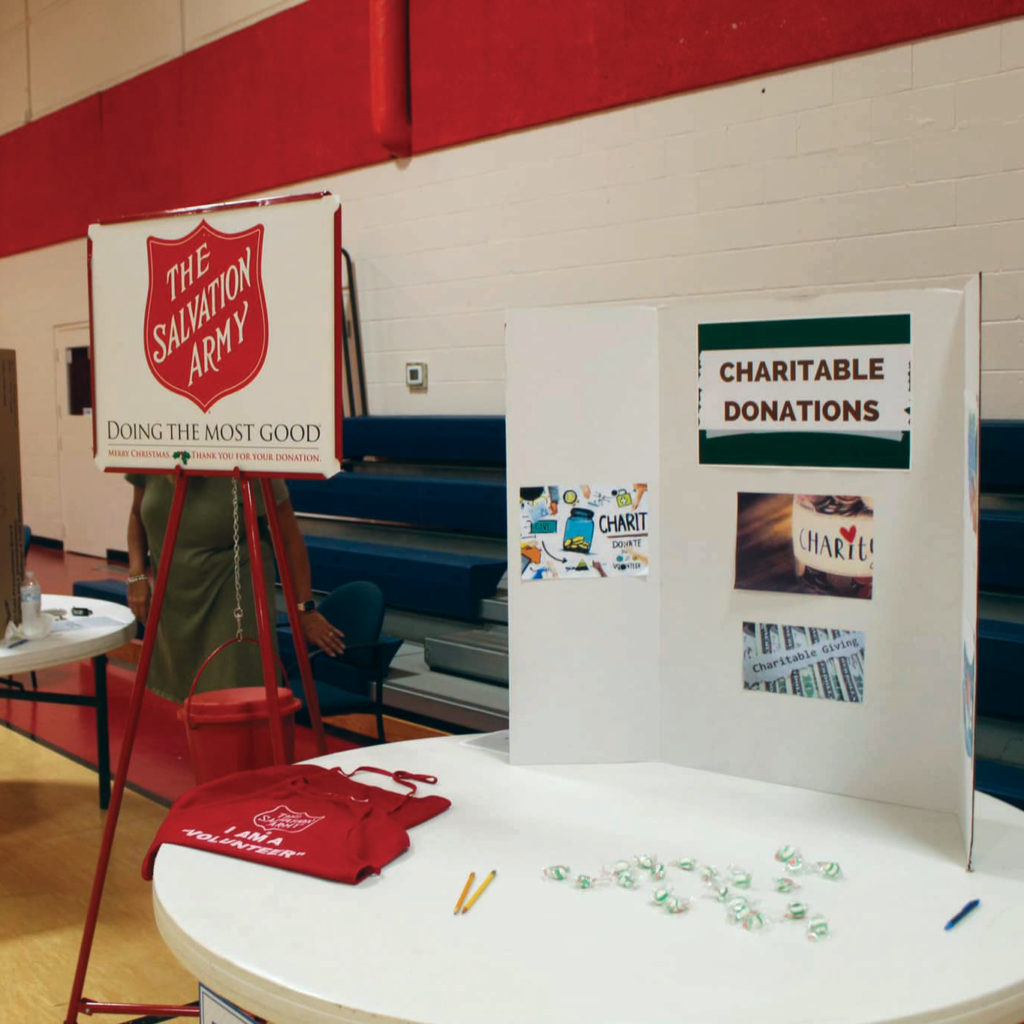 The Reality Store
The Salvation Army Boys and Girls Club of Oklahoma City, OK hosted, "The Reality Store," an event that provided teens with a simulation of what to expect as an adult.
"The Reality Store," an adult-life simulation, was designed to help teens (ages 12 and older) to develop the financial literacy that they need as working adults. Skills that they learned included how to manage their career and income, budgeting for unexpected expenses and how to save and invest their money. Teens were given a salary based on a specific career and then managed basic living expenses and any unexpected expenses for themselves and a family based on that salary.
Comments