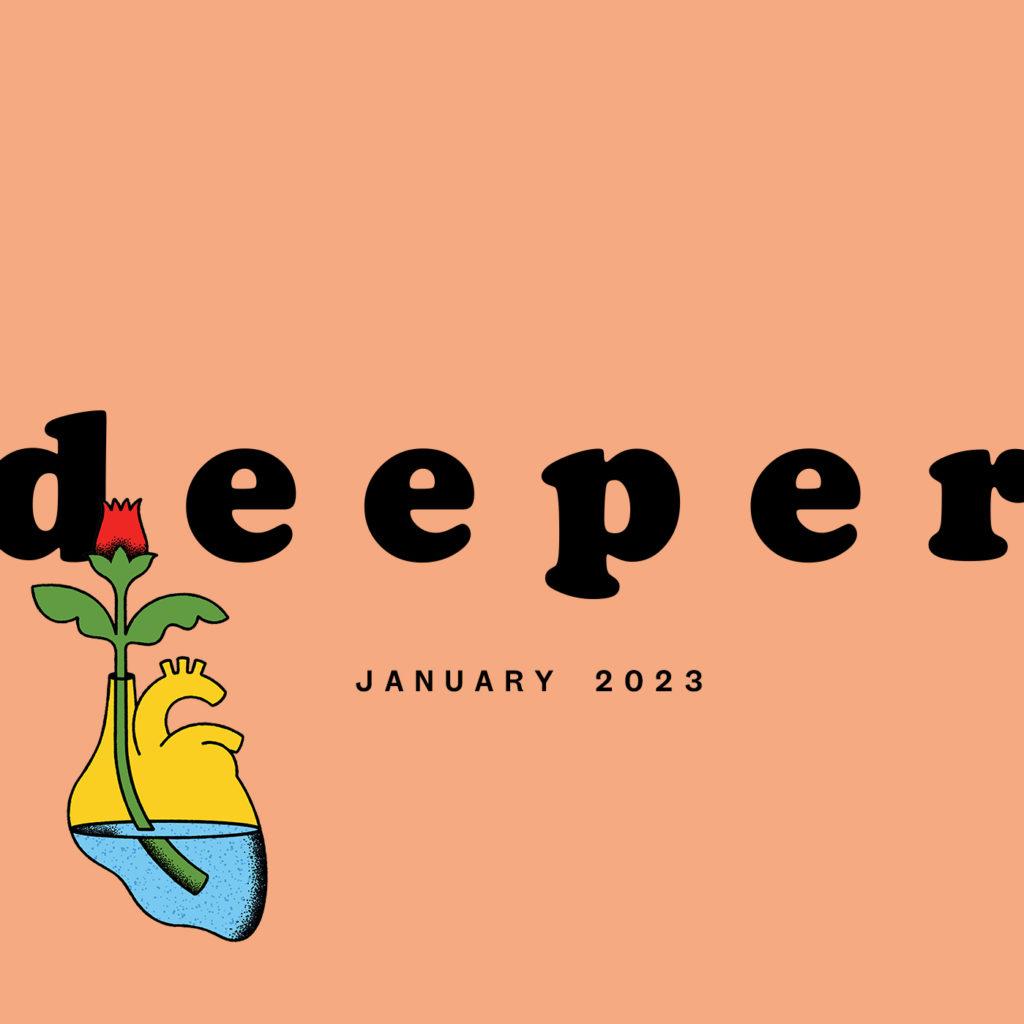 I love the clean slate a new year brings. The newness echoes Jesus's redeeming of my own life and encourages me to refocus my practices and rhythms for the year ahead. I listen for what God wants me to focus on in the coming year. Sometimes God speaks through His Word, other times it's through other believers or time spent in worship.
A few years ago, as the new year approached, I was very interested in The Singing Company. There is a song on their album, "III," titled "Let Nothing Be Wasted," and it became the phrase for the next year. My favorite part goes like this: "Let nothing be wasted, The space in between, The waiting and answers, For a vision not seen, Let my restless heart know Your unburdening peace, Oh Lord, let nothing, nothing be wasted."
As I wrote the words down, I had no idea what the coming year would bring. But God, in His infinite wisdom, knew that those words would encourage me throughout a very difficult year. A pandemic, a new baby and life on an isolated island provided plenty of opportunities for anxiety to creep in. And yet, my heart knew God's peace.
With each new challenge, the gentle words, "Let nothing be wasted" played in my head. That season wasn't wasted because I had listened for God's voice.
Hebrews 12:1-2 (NIV), "Therefore, since we are surrounded by such a great cloud of witnesses, let us throw off everything that hinders and the sin that so easily entangles. And let us run with perseverance the race marked out for us, fixing our eyes on Jesus, the pioneer and perfecter of faith." The author of Hebrews wasn't writing a New Year's address, but their words serve as a reminder of the parallel between the clean slate of a new year and the redemptive work of Jesus.
The previous chapter highlights numerous believers with incredible faith. They faced infertility, heartbreak, war, literal giants, lions and death, yet remained faithful to God. Hopefully we all know people who have given us an example of faith to follow. I think of grandparents that prayed over my life, youth leaders who discipled me through my teens and mentors who offer their experience and wisdom. If you don't have someone in your life like this, now is the perfect time to begin praying for a healthy discipling relationship.
I love the picture of "throwing off" sin. Jesus didn't die for us to keep picking up our baggage. We've been given a clean slate, so why don't we live like it? The enemy loves to remind us of our sin and pull us into shame. But sin holds no power over us. Truly, we have the power that rose Jesus from the grave living in us!
This year, make sure to take time to listen for what God has for you. Maybe it's a word, a phrase, a list of goals or new spiritual practice to begin. Maybe it's a person to pray for. When we're faithful in focusing our lives on Jesus, He's faithful in giving us direction to move forward.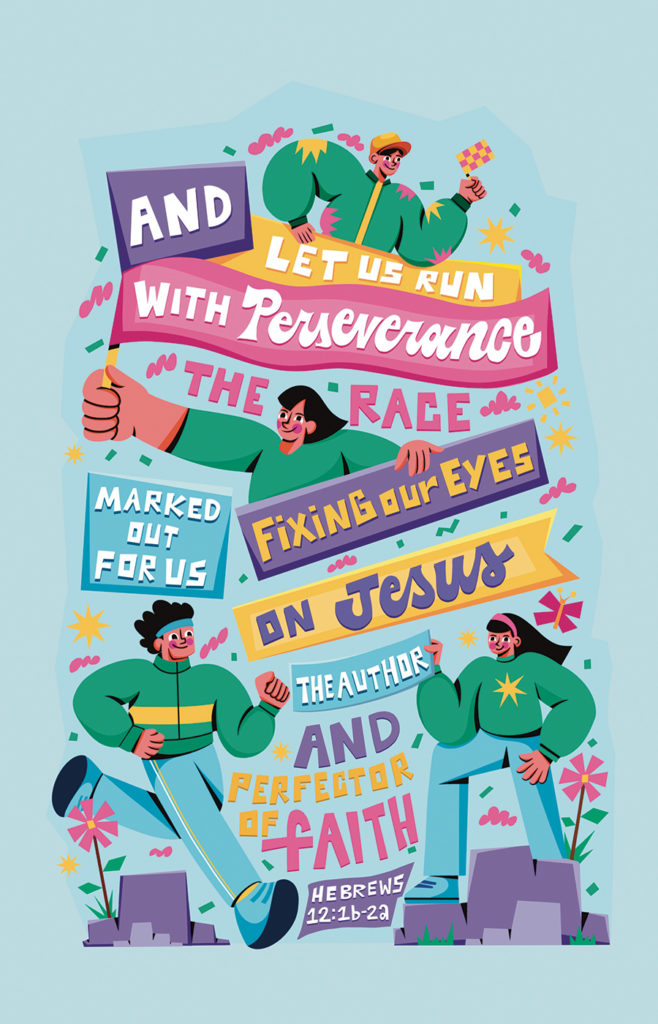 Dig Deeper:
Make time this month to sit down and focus this new year on Jesus. Listen intently for God, and take time to write down any words, verses or people He brings to mind. As you go through the reading guide, take time to look up each person in the Old Testament and read further into their faith story. Check out The Singing Company on Spotify for solid theology and worship.
January 1: Hebrews 11:1-2
January 2: Hebrews 11:3
January 3: Hebrews 11:4
January 4: Hebrews 11:5
January 5: Hebrews 11:6
January 6: Hebrews 11:7
January 7: Hebrews 11:8-10
January 8: Hebrews 11:11-12
January 9: Hebrews 11:13
January 10: Hebrews 11:14-16
January 11: Hebrews 11:17-18
January 12: Hebrews 11:19
January 13: Hebrews 11:20
January 14: Hebrews 11:21
January 15: Hebrews 11:22
January 16: Hebrews 11:23
January 17: Hebrews 11:24
January 18: Hebrews 11:25
January 19: Hebrews 11:26
January 20: Hebrews 11:27
January 21: Hebrews 11:28
January 22: Hebrews 11:29
January 23: Hebrews 11:30
January 24: Hebrews 11:31
January 25: Hebrews 11:32-34
January 26: Hebrews 11:35
January 27: Hebrews 11:36
January 28: Hebrews 11:37-38
January 29: Hebrews 11:39-40
January 30: Hebrews 12:1-2
January 31: Hebrews 12:3
Prayer
God, thank you for the new life you've given me in Jesus, and for the new year ahead. Help me to listen for You now and all year. Amen.

Inhale: Lord, speak to me.

Exhale: I am listening for You.
Flower Illustration by Lan Truong & Verse Illustration by Bea Barros
Comments