Hallelujah Lassies
The achievements of the Hallelujah Lassies cannot be exaggerated.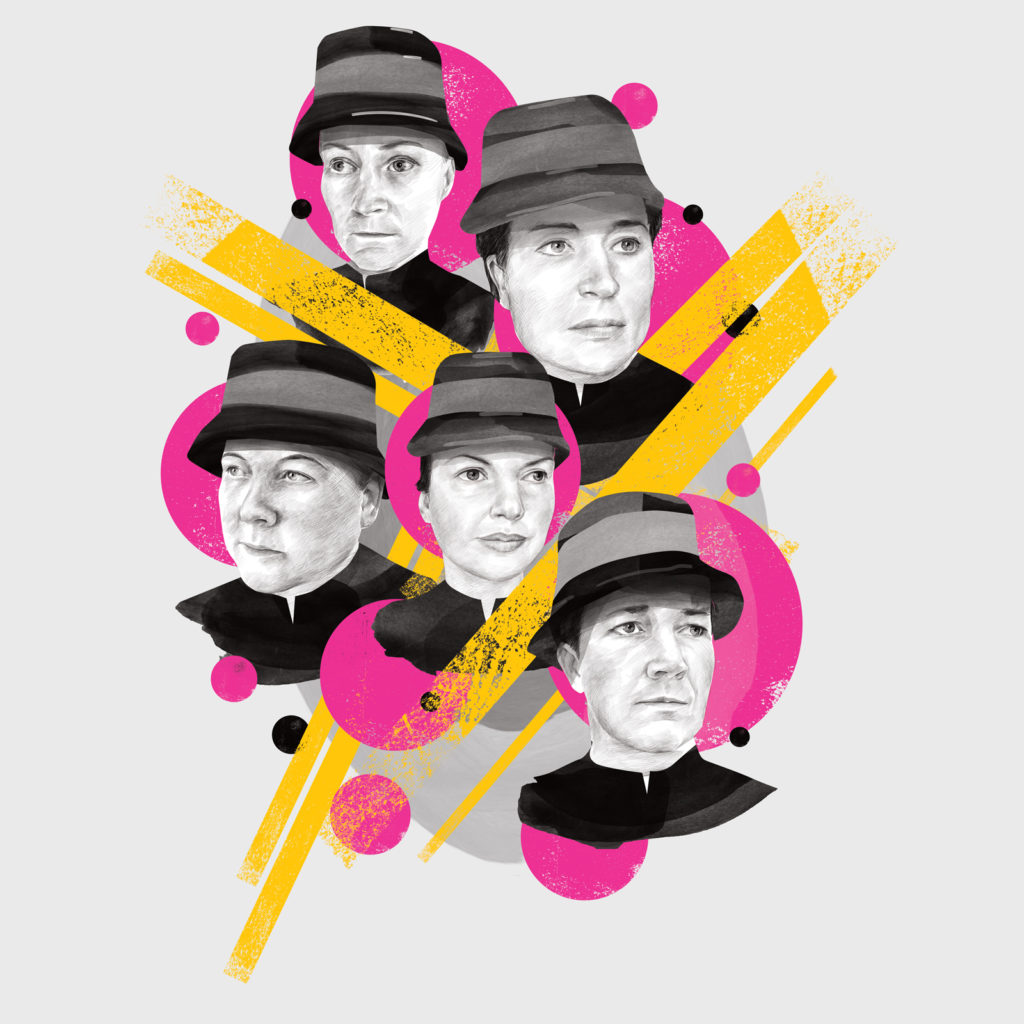 The Christian Mission, founded in 1865, became the solitary voice in the universal Church advocating for the right of women to have equal voice and participation in church as men. The Foundation Deed of the Christian Mission made the issue of women's rights clear: "Nothing shall authorize the Conference to take any course whereby the right of females to be employed as evangelists or class leaders shall be impeded or destroyed."
The Christian Mission eventually changed its name to The Salvation Army in 1878. Hallelujah Lassies became the popular nickname for Salvation Army women who enthusiastically preached the Gospel. While courageously conducting open-air meetings in poor and often dangerous neighborhoods, their mission was clear: to reach the poor, homeless, destitute masses with the redeeming message of Jesus Christ.
Seven "Hallelujah Lassies" accompanied Commissioner George Scott Railton in opening the Army's work in America. Since women outnumbered men in early Army ranks, Railton set sail to New York with Captain Emma Westbrook and six other young Hallelujah Lassies. Captain Westbrook assisted Commissioner Railton on the voyage in organizing daily training sessions for the women.
On March 10, 1880, the ship arrived at Castle Garden, a sandstone fort that served as the first American immigration station located in Battery Park at the southern tip of Manhattan. Commissioner Railton proudly led the band of the seven young women as they sang and waved banners parading off the ship. The seven Hallelujah Lassies included Alice Coleman, Rachel Evans, Emma Elizabeth Florence Morris, Elizabeth Pearson, Clara Price, Annie Shaw and Emma Westbrook.
Within weeks after their arrival, Railton appointed Captain Westbook to continue oversight of the work in New York. He left to start the work in St. Louis, MO. The evangelistic and social service ministry in New York flourished. In May of 1880—two months after their arrival in New York—the fledgling Salvation Army numbered 16 officers, 40 cadets and 412 soldiers. By the end of 1880, the Hallelujah Lassies reported that 1,500 had "tumbled into the Fountain" i.e., been marvelously saved!
The achievements of the Hallelujah Lassies cannot be exaggerated. The Salvation Army's strength in America today is in large measure due to the dedication of these seven fearless pioneer women officers, many of whom were not yet 20 years of age when they arrived in New York. 
So What?
Is moving forward with your calling being suppressed by a false belief? Do you feel your age or even gender is holding you back? Well, like the Lassies, trust in the Lord! Remember, "… with God all things are possible" (Matthew 19:26).
Comments