Books
Zeitgeist
"Find Your People"
Jennie Allen writes "Find Your People" to encourage Christians to build deep community in a lonely world.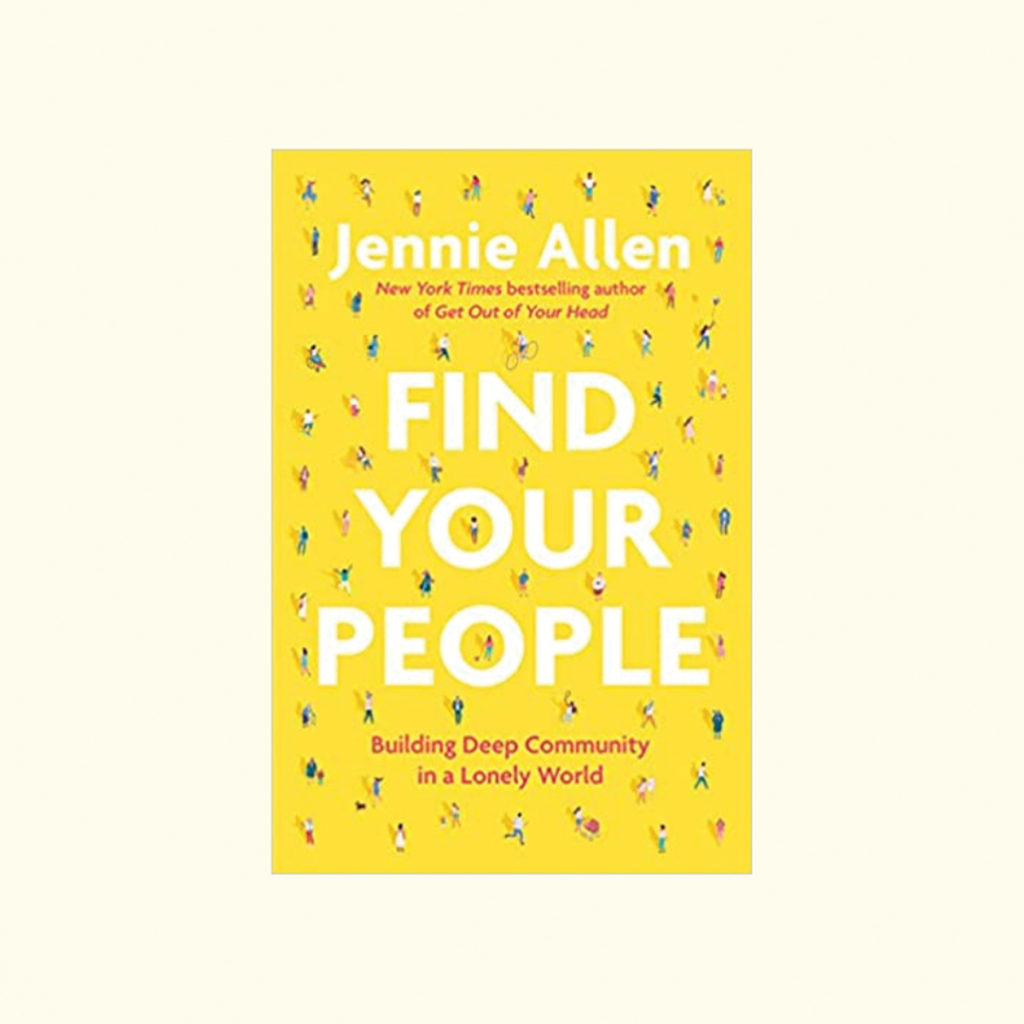 Jennie Allen writes "Find Your People" to encourage Christians to build deep community in a lonely world. This book about loneliness, finding community and making friends can definitely hit home for a generation not only navigating new chapters in their lives but overall, also living through a loneliness epidemic.
In the book, Jennie doesn't just write, "Go out and make friends." That's not very helpful advice, right? Instead, she writes that it's hard to do just that—regardless of your personality type.
Jennie uses both personal stories and Scripture references to encourage us to step out and pursue those deeper connections, especially when it's easy to hide behind closed doors, order our food via delivery apps and find peace and comfort from our TV screens. A large part of the book focuses on application. She includes practical guides at the end of almost every chapter on what that chapter was on—a "For Further Study," which is common in Christian Living books. She offers practical advice on how to step out of our comfort zones and pursue community.
She talks about moving with her family to a new city and knowing no one, but then, over time, as she steps out of her comfort zone, she builds community through church groups and neighbors. That was relatable to read, especially if you're a new student on campus. She also shares how she's lost friendships because of a lack of effort on her side, which was surprisingly honest for her to share. That's an honesty that I personally don't read in few Christian Living books, and I found it intriguing to read more.
Of course, she includes Scripture references on how Jesus lived, prayed for people and regularly interacted with people. But as I was reading this, I couldn't help but think that I could recommend this book to a few non-Christian friends. While it's correctly classified as a Christian Living book, the book can also reach non-believers on how to pursue deeper relationships. I think in this age of online communities and delivery apps, it's important to pursue real-life connections and show up (in person) for one another in tough situations.
I've read quite a few Christian Living books in recent years. "Find Your People" is one of those books that you continue to think about. I still find myself thinking more about how as a Christian, I should pursue those connections not because "I have to" for social connections but should want to for real, intentional friendships.

Comments