Brigadier Josef Korbel
Korbel's name draws an image of a man who came face to face with atheism, terror and suffering yet who managed to keep his faith in Christ.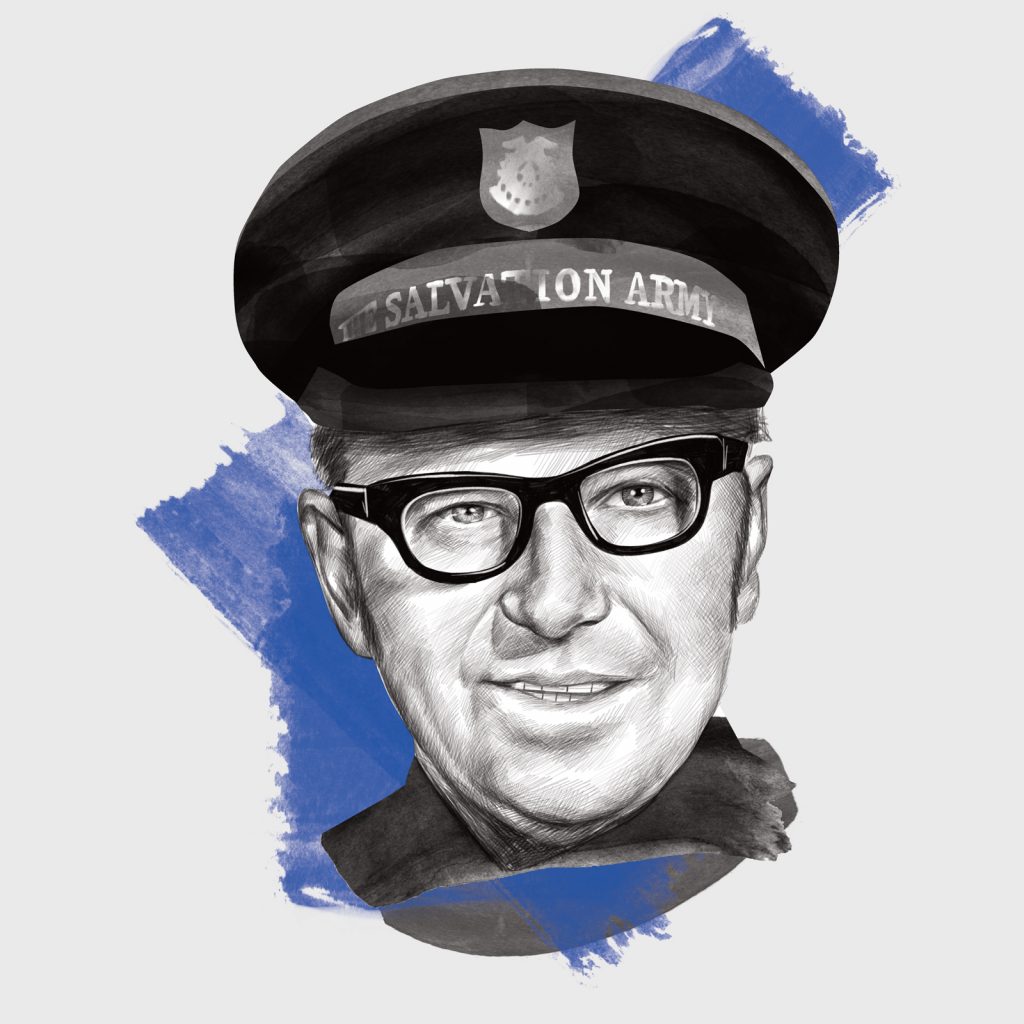 Josef Korbel was born in Prague, Czechoslovakia on January 17, 1907 as the third of five children. It was not a happy home—his father was abusive and his mother feared her husband. Josef sadly recalls, "The happiest moments I had were when Father was not at home."
On the evening of November 25, 1925, 18-year-old Josef left his home and walked the streets. Hearing music, he turned the corner and witnessed an enthusiastic trio of musicians dressed in strange uniforms. Deeply moved, Josef began to cry and followed them back to The Salvation Army Hall. That night, he accepted Jesus as Lord and Savior. As he described the experience, "I cried out all the sorrows and pain that had been crushing me since childhood."
Two years later, Josef Korbel became a Salvation Army officer (pastor). Falling in love with a young officer, Erna Von Thun, they were soon blessed with three children. Then in 1938, Hitler's army invaded parts of Czechoslovakia known as the Sudetenland. Their corps (church) in Plzen was transformed into an emergency shelter to handle the multitude of refugees fleeing the Sudetenland. Within a year, all of Czechoslovakia was occupied by the Nazi government.
When World War II ended in May 1945, the Nazi rule was replaced by the Communist Party who ruthlessly targeted Christians. Josef was arrested in September 1949. After being in prison for three weeks, four guards took him into a large interrogation room. He appeared before eight judges who accused him of hiding arms and ammunition in The Salvation Army Hall. Josef would not sign a confession and so, a gang of political enforcers in the room unmercifully beat him. Sentenced to 12 years in prison, he was beaten, starved, often in solitary confinement without light.
In 1957, the United Nations persuaded the Communist Czechoslovakian government to reduce the sentences of all Christian prisoners. Josef's sentence was reduced from 12 to 10 years. Free at last!
Korbel's name is very well-known among Christians in the Czech Republic; people know you are speaking about a Salvation Army officer who suffered 10 years in a Communist prison. His name draws an image of a man who came face to face with atheism, terror and suffering yet who managed to keep his faith in Christ. He overcame the evil of this world by proclaiming Jesus Christ as his personal Savior to many within and beyond the prison walls. 
So What?
When the world around us spirals out of control, how will you find yourself? Will you be like Brigadier Josef Korbel who exercised strength and held onto faith, hope and love in Jesus Christ?
Comments