Zeitgeist
Book Review: LIVE
Sadie Robertson lives fearless in a #goals-centered world. Olivia Scherzer reviews "LIVE" in this month's Zeitgeist.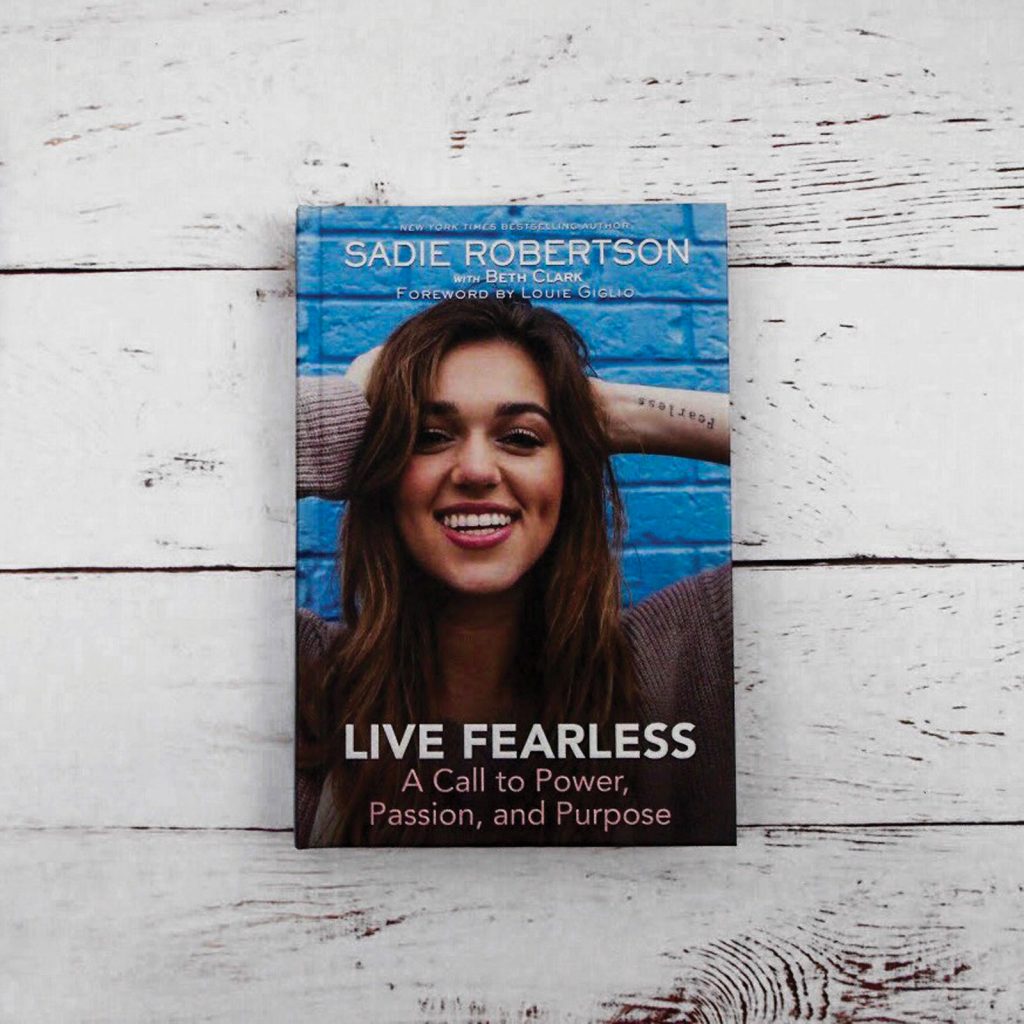 Sadie Robertson Lives Fearless In A #Goals-Centered World
Sadie Robertson's new book, "LIVE," released in February, so I recently picked up the first book that catapulted her into literary success: "Live Fearless: A Call to Power, Passion and Purpose." I've always admired Sadie. An author, speaker, entrepreneur, dancing extraordinaire—her energy and passion for Jesus radiate throughout the pages and she writes to college students, not just about them.
But what is "Live Fearless" about? Sadie dives deep into her experience with insecurity, comparison and loneliness. As a contestant on "Dancing with the Stars," she admits that she allowed a few not-so-nice comments from the judges define who she is. It took her family and faith to keep her firmly rooted in love instead of the lies she told herself. She delves deep into her relationship with Jesus, sharing not only the "pretty" sides but the ugly, raw, unfiltered sides. "I was becoming completely disgusted with the way fear was controlling my life. As I started hating the fear that consumed me, I also began to hate the person I was becoming because of it—and that was a major problem," writes Sadie.
In addition to sharing personal stories, she offers tangible advice and encouragement to overcome fear at the end of each chapter. She points young people in the direction of Jesus without sounding "preachy" or academic—she's simply relatable.
"She points young people in the direction of Jesus without sounding 'preachy' or academic – she's simply relatable."
Each chapter is conversational: "When we're afraid, we have a tendency to pray and ask God for peace before we'll step out and do what frightens us. But most of the time, we simply need to move forward." In one chapter, she compares you and me to plankton—not the villain from Spongebob, but the tiny creatures that live underwater who are unable to swim against a current. I won't spoil it—just go and skim chapter three and let me know what you think.
While this book can be for everyone, it specifically targets young women. That being said—wherever you are in your faith, whoever you are (male or female), this book could be for you. Sadie encourages college-age Christians to stop living in fear and dig deeper into a relationship with Jesus in the midst of the struggle with everyday insecurities like comparison, loneliness, anxiety and the pressure to succeed.
Missing video game reviews this month? You can catch up with John Beck and Chris Clark at peermag.org/zeitgeist.
Comments