Panorama
"All In" For Jesus
Sharing your faith may seem daunting, especially when you don't feel equipped on what to say.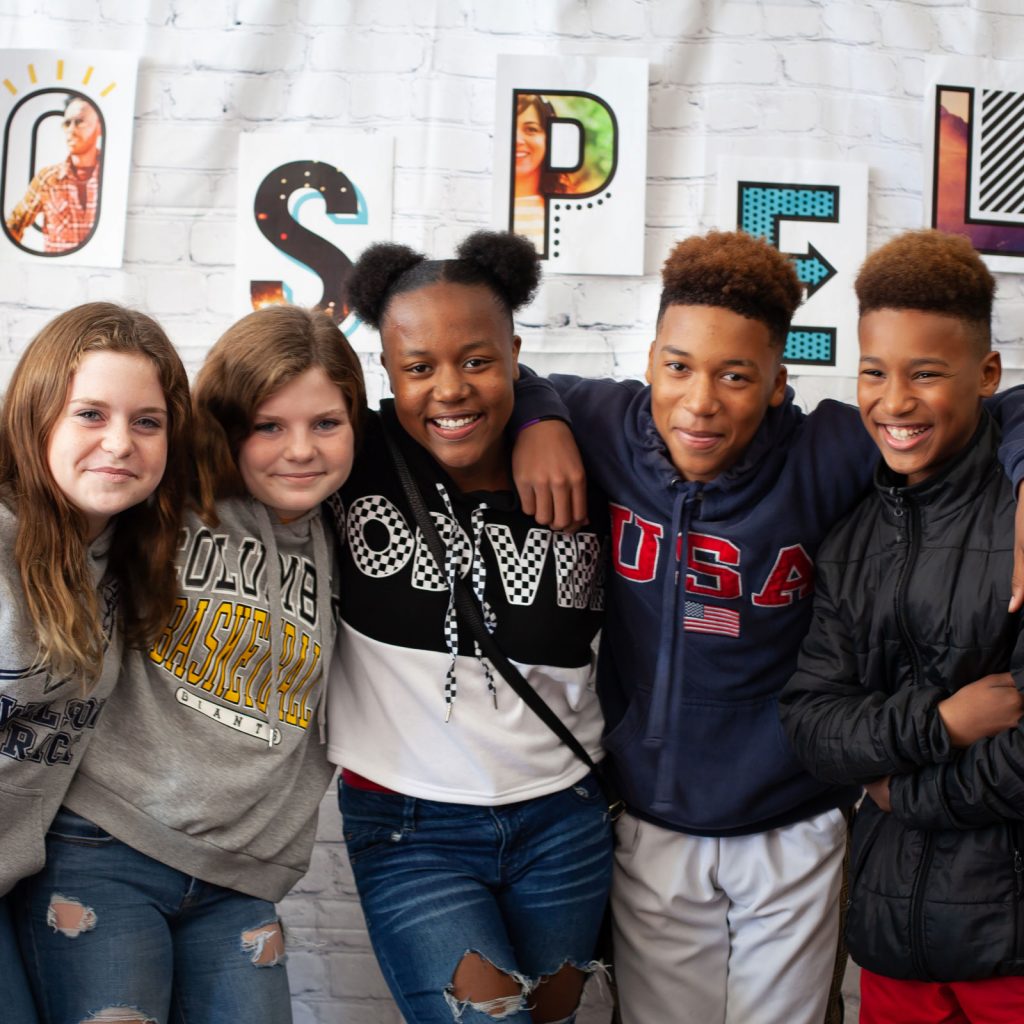 Sharing your faith may seem daunting, especially when you don't feel equipped on what to say. That's exactly why Mike Mowers, Youth Specialist for Teens and Young Adults in The Salvation Army, partnered with Dare2Share in eastern Michigan.
The one-day event was held last October at The Salvation Army in Dearborn Heights to inspire youth attendees to share the Gospel with their friends. 12 churches in Detroit, MI and 150+ students from The Salvation Army left the one-day event feeling inspired and encouraged to spread the Gospel with their friends using the "The Life in 6 Words" app.
Sessions were jam-packed with praise & worship led by David Paul Hudgens, Kyle Coakley, Shawn Gnann and Zach Maluzhinsky, drama performances by The Skit Guys and national speakers via simulcast from Denver, CO. Zane Black, Jerrod Gunter and Dare2Share Ministries founder, Greg Stier, all spoke powerful messages, armoring students up for the spiritual battle found in Ephesians 6:10-20.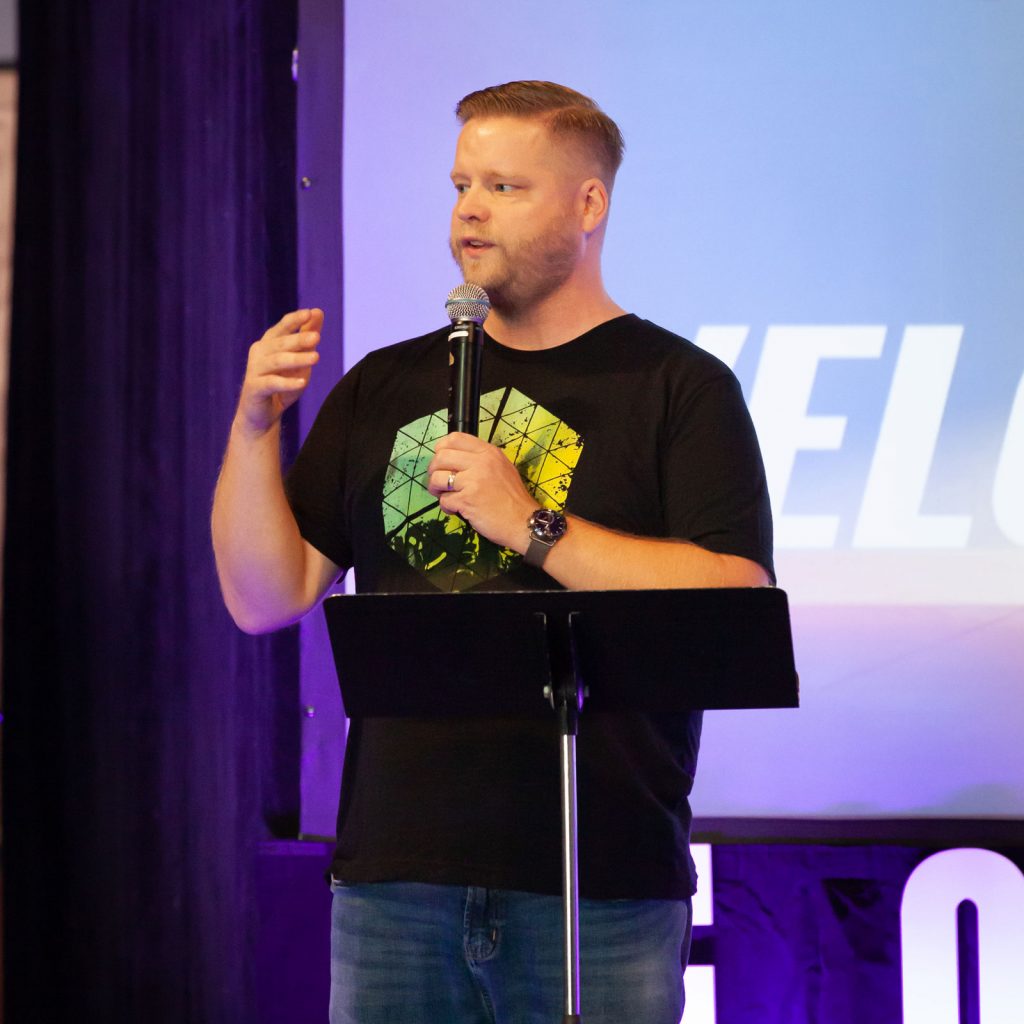 Following the theme "#Fight2Win," the vision was for teens to be "all in" for actively following Jesus Christ with purpose. Youth attendees learned how to navigate the app and use it accordingly to talk about the Gospel with their friends. Sessions included outreach activities that helped them use it in everyday conversations.
Mike Mowers says, "When I asked kids to look up at me to go all in for the cause of Christ, about 50 students immediately locked eyes with me. It was awesome!" 12+ students made a first-time commitment to put their trust in Jesus Christ and about 50 students locally indicated to their leaders that they were "all in" for following Jesus.
To learn more about this event and what it takes to host it at your corps (church), visit www.dare2sharelive.org.
Happy Birthday, Peer!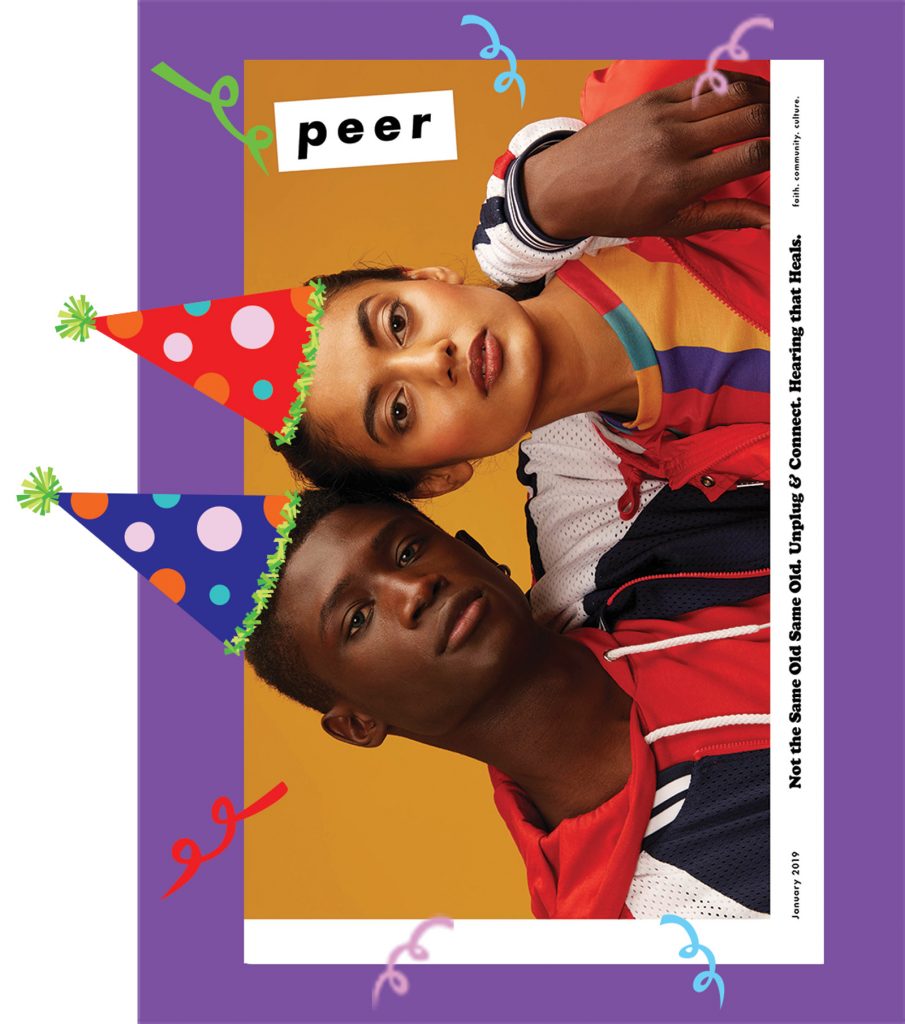 Reaching young people through print has been a priority for The Salvation Army for 139 years. Our first youth publication ("The Little Soldier") began in England in 1881. The first issue was printed on a printing press run by eight horses!
Publications have undoubtedly evolved since then, but one thing has not: the mission of The Salvation Army. Spreading the good news of Jesus Christ, whether in black and white or in color, never gets old.
On January 1, 2019, The Salvation Army launched a new national youth publication and guess what? You're holding it! The name, Peer, relays community and connectedness. As you navigate through high school and college with your peers, we pray this publication will be your trusted companion.
We're celebrating big-time this month with fresh videos and contests posted on Peer's social media. Stay tuned for videos that highlight the past year, lives impacted and a special surprise from your favorite writers. It's a party you won't forget!
Thank you for supporting Peer in this new venture. May God use Peer for His glory!
 We'd love to hear your thoughts on Peer! Submit your survey at peermag.org/one-year-with-peer and your name will be entered for a grand prize! 
"Pass the Salt"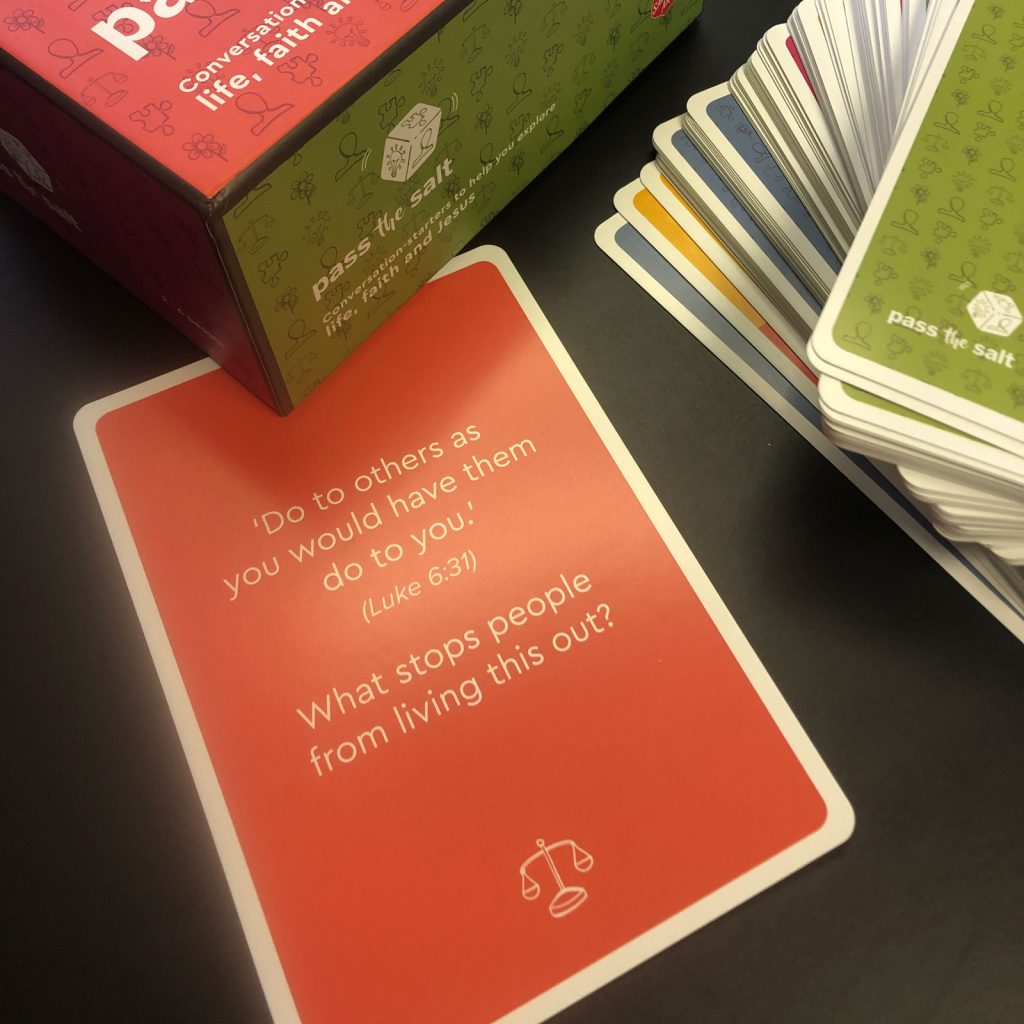 Looking for a great resource to facilitate conversations that help others explore life, faith and Jesus? Then "Pass the Salt" may be just for you! Developed by The Salvation Army in Australia, these conversation cards include light-hearted questions in five categories: relationships, people, ideas, justice and environment. Whichever category the dice lands on, the group member reads the question aloud and has fun answering it. There's no right answer, so group members can relax and enjoy getting to know each other.
Order your "Pass the Salt" game for AU$20 and check out the Junior Edition by visiting my.salvos.org.au/toolkit/resource/pass-the-salt-conversation-starters/976/.
Bowl For The Homeless
Last October, Echelon Denver met for a great evening at FTW Denver, an arcade and bowling center. For their monthly gathering, the group networked, played arcade games and grew their numbers.
Attendees had the option of bringing a donation for The Salvation Army's Lambuth Family Center in exchange for $5 in tokens to the arcade. Lambuth Family Center is a 90-day home for families experiencing homelessness located in Denver. The group collected over 60 donated items including towels, shampoo, conditioner, razors, diapers, feminine hygiene products, deodorant, lotion and more.
Echelon Denver hosts monthly events, alternating between service and social events. From networking to serving meals and painting walls, Echelon Denver makes a big impact in their community. For more information about Denver Echelon and to see what they're up to, visit facebook.com/5280Echelon/.
Wondering what Echelon is? Find out more at peermag.org/echelon/.
"12+ students made a first-time commitment to put their trust in Jesus Christ and about 50 students locally indicated to their leaders that they were 'all in' for following Jesus."
5 Months Later…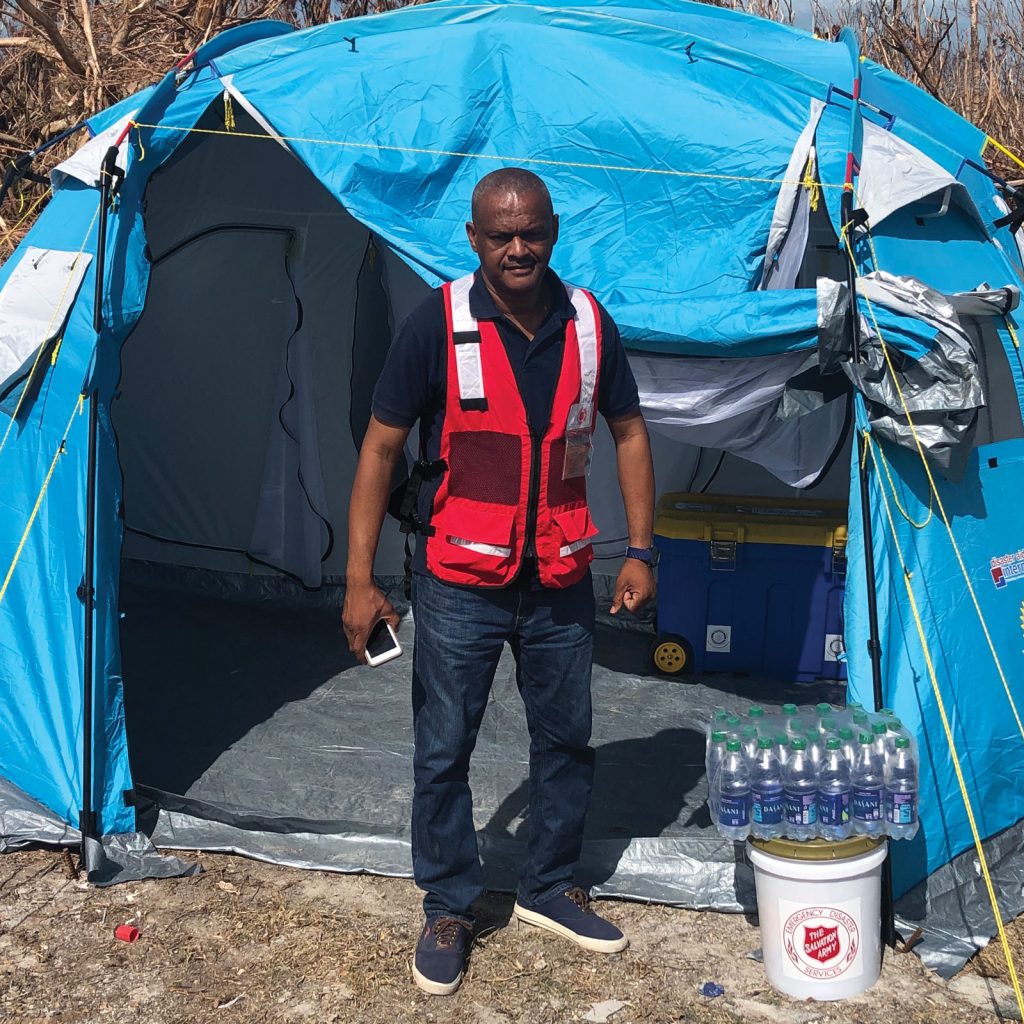 Months have passed since Hurricane Dorian—one of the worst tropical storms in recent history—devastated the Bahamas. The story has faded from the headlines, but that doesn't mean the challenges are over. International Salvation Army personnel and local Salvation Army leaders, supported by The Salvation Army World Service Office, are still distributing food, hygiene products and other necessities to 150 families a day, sheltering evacuees and providing spiritual, emotional and psychological care to survivors.
 For more information, visit sawso.org.
Connect with a Salvation Army youth event in your area at peermag.org/events.
Comments