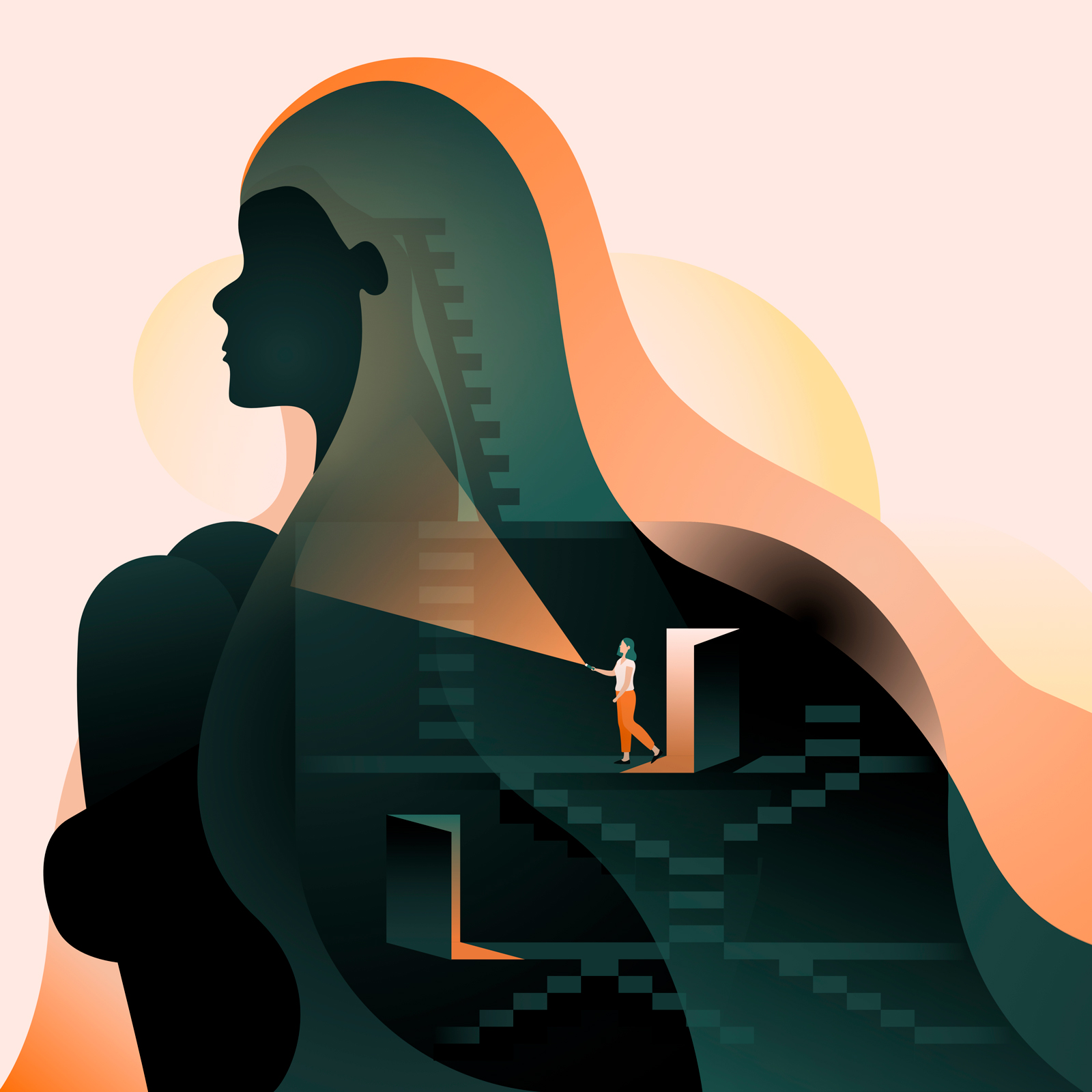 About Therapy
"We are not created to simply push through major life stages without connection and support; we are meant for community."
Life can bring unexpected challenges, especially during the transition to adulthood. There's so much to navigate regarding relationships, finances, education, spirituality, health, career and more. Becoming a young adult is full of ups and downs that, without the appropriate tools and support system, may impact your mental health. We are created whole and these decisions relate to the way we care for our mind, spirit and body; each of these go hand in hand. Because of the importance of this life stage, you may feel excited while also going through moments of confusion, anxiety and self-doubt which directly affect your physical, mental, spiritual and emotional wellness.
The Importance of Therapy
Therapy is an important tool to receive unbiased professional support. But why therapy? Therapy provides a unique space to meet one on one with a trained mental health professional who can help the person feel empowered, seen and validated. Opposite to what many people believe, the role of a therapist isn't so much to give advice, but rather, it is facilitating a journey that helps you gain clarity and insight by increasing understanding of self. This cannot be found through friends or family, because even when they want the best for you, it is not realistic to get impartial input or guidance. Therapy helps with different areas including identifying behavior patterns and family themes, increasing self-awareness, decision making and communication skills, learning healthy ways to respond to stressful situations and navigating life transitions.
Benefits from engaging in a therapeutic relationship include being able to identify, explore and process behaviors, thoughts and feelings that are not easy to pinpoint on your own. It is an opportunity to deal with the root of a problem, break cycles and gain insight. Self-awareness also helps identify roadblocks that may hinder spiritual health. When our mental health is neglected, it is easy to engage in unhealthy coping mechanisms and poor decisions that affect daily life. We are not created to simply push through major life stages without connection and support; we are meant for community. Therapy is important because it allows processing of unresolved situations or possible trauma that can influence the way the person sees themselves.
What to Expect in Therapy
When someone decides to go to therapy, it is normal to feel nervous and cautious, and not know what to expect. Often surrounded by so much stigma, therapy prevents people from seeking help because they feel something must be "wrong" if they go or they may be seen as "weak" or "crazy." However, one important thing to keep in mind is that therapy is also a preventive tool.
A therapy session can look different depending on the therapeutic framework used by the therapist. In the first couple of sessions, the therapist will be conducting an assessment or intake to gather important information about the client (demographics, family history, health, reason for seeking therapy, safety concerns if any, lifestyle). These first sessions will help the therapist get to know the client and personalize goals and treatment moving forward. Remember that therapy is not one-size-fits-all and those first sessions allow both the therapist and the client to build rapport and get a sense about the style used to make sure it is the right fit.
Some sessions may be more directive than others. Therapists have individual personalities and different therapy models to choose from, including whether the need is for long-term or short-term therapy and the frequency. It is okay to find a different therapist if a therapist is not the right fit for you. The process also includes being gently challenged in sessions and moved to exploration of areas that may bring some discomfort, which is completely normal. The therapeutic relationship is one of the most important pieces of therapy. A therapist can have amazing training and knowledge, but if the trust and rapport are not there, then it is hard to gain much from sessions.
Usually during each session, there is a check-in since the last session and some guided conversation and exploring questions that can facilitate the person's ability to share openly and intentionally. Throughout the session, the client gains self-awareness and skills to work on the specific areas discussed and processed. The best therapeutic relationship will provide the client with a nonjudgmental space to share while maintaining boundaries and confidentiality.
Is Therapy the Right Option?
Therapy is an excellent tool for high school and college-aged students. Given the importance of this life stage and the impact it has in the years to come, it is a great time to get guidance from a mental health professional. The person increases self-awareness, life skills and healthy relationships with self and others to improve daily life and process any unresolved situations.
During this transition to adulthood, there can be several questions and challenges not faced before. For some, this can feel exciting and for others, overwhelming—or both. Maybe some issues related to family dynamic, self-esteem and relationships may begin impacting the student at this age where the person goes through a process of becoming more independent. Often at this age, the ways we see and experience ourselves, others and the world around us has been shaped by the way we were brought up, life events, environment and relationships that may have impacted us. However, this is not always easy to see unless there is someone trained who can meet us where we are without judgment. In therapy, a person can find a listening ear that can facilitate and model connection, healing and clarity.
For further REFLECTION
Thinking About Therapy? Take These Helpful Steps To Decide:
Pay attention to any significant changes in your daily life and overall functioning (relationships, mood, motivation, self-esteem, socialization and stress management).
Reach out to your medical provider, take some basic screenings, find reliable sources to gain basic understanding of therapy modalities to see what feels like a good fit.
Daily Check-In:
How's my energy, motivation, concentration? 
Do I notice any changes in mood, appetite, sleep and socialization? 
Have I used healthy outlets to express my feelings today? (Journaling, therapy, praying, drawing, singing, talking)
Do I feel easily overwhelmed? How often, how intense and how difficult is it to move forward?    
Podcasts:
In The Light
Therapy in a Nutshell
The Faith and Mental Wellness Podcast
Latinxtherapy
For more resources, visit peermag.org/mentalhealth-moments.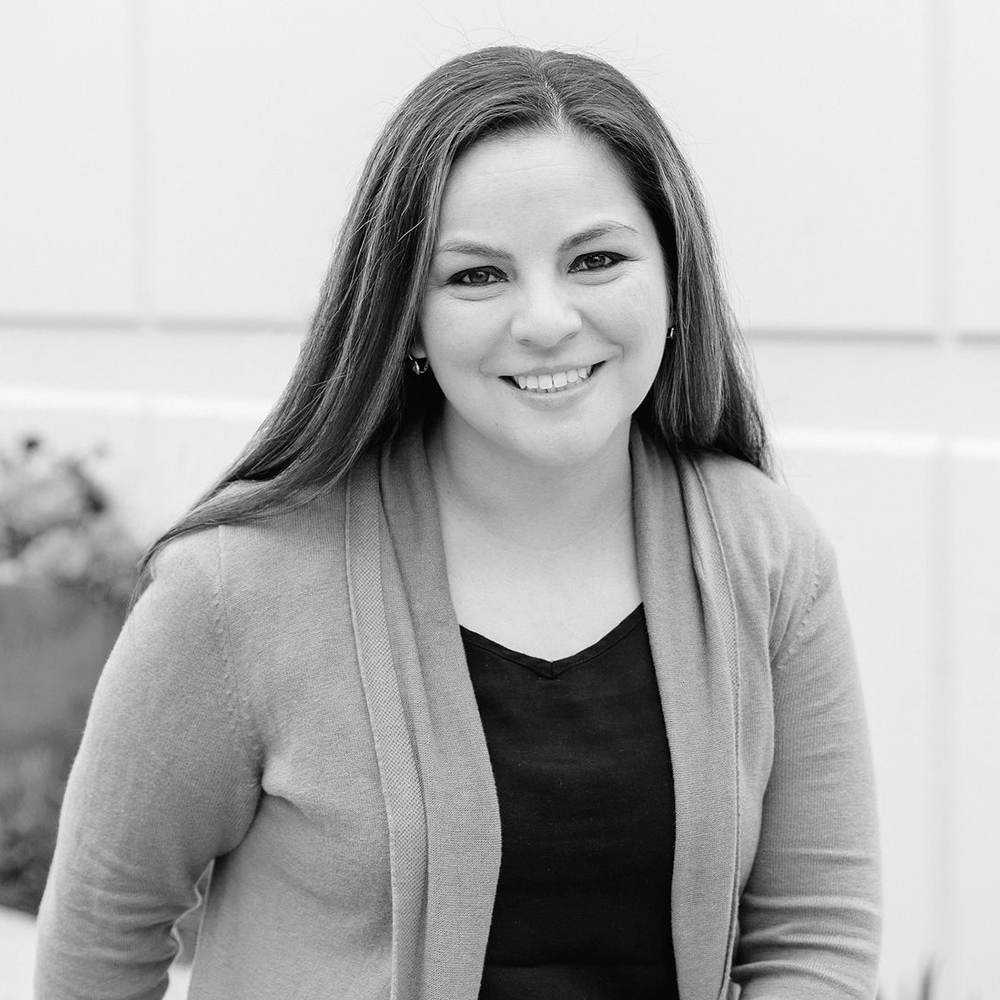 Kelly is a Licensed Marriage and Family Therapist in California, speaker and mental health advocate. She has experience supporting youth, adults and families in both community and private practice mental health settings. She knows firsthand how valuable the right support and resources can be and entered the mental health field to help others find renewed purpose and perspective.
Comments