#TheMoment
What to Expect From Your First Counseling Appointment
"God wants your healing; He rejoices in the progress you make in therapy."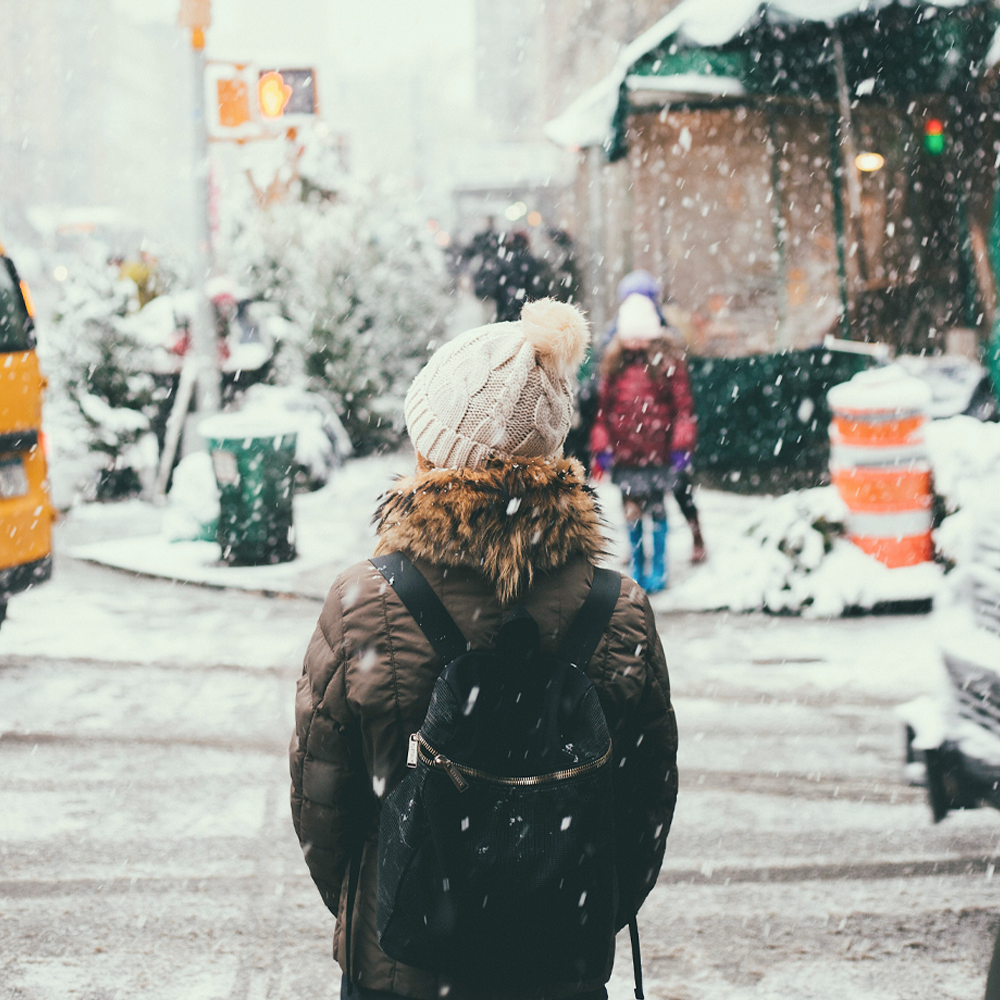 The day is finally here. Congratulations! You already made the decision to find professional help, you considered your options and then made an appointment. Now what?
You may be nervous, you may have no idea what to expect, you may even want to change your mind and cancel. Guess what? All those feelings and questions are completely normal. Most of us are somewhat worried or nervous about first-time experiences and your first therapy appointment is no exception. I hope I can provide some information that should help you prepare and ease your mind of the many questions you have about starting a counseling process.
The "Get to Know" Questions
Counseling centers ask a few general questions about why you are seeking help so they can match you with the best available therapist to meet your need. While this is helpful, there is still much your new counselor needs to learn about you. First appointments are often called intake or assessment appointments, because your counselor will spend that time asking more in-depth questions about the experiences you are having and symptoms of psychological distress that you report. Your counselor wants to determine how much these symptoms are impacting your ability to function and thrive in life. Counselors also want you to feel comfortable and emotionally safe to open up to them. You should expect some general conversation and an opportunity for you to ask any questions you have about the counseling process.
Got a License?
Licensed, professional therapists and counselors should have private offices and you should be able to see their professional license somewhere, either in their private office or somewhere in the waiting room. Laws vary from state to state, but if you are under the age of 18, your parents will likely need to sign consent forms for counselors to work with you, similar to medical doctor's offices. Also, in your very first appointment, there will be a discussion of your privacy and confidentiality rights whether you are an adult or a minor.
How is Counseling and Therapy Different?
You may have noticed that I have used counseling and therapy as terms to refer to professional help, interchangeably.
There are many different types of counseling and psychotherapy; some are very directive, meaning they will assign homework (keeping a log of your moods or identifying your thoughts and emotions throughout the week are common types of therapy homework). Other types of therapy are more process related, meaning that sessions will focus on talking about your problem and digging deeper (with conversation) into your thoughts of and feelings about your problem. Process therapy might also help you identify the patterns of behavior in your life, and to question whether those patterns are healthy—or are they helping or hurting you. Professional counseling is not advice giving. Counselors and therapists are not in the business of telling you what to do or making hard decisions for you. A therapy process is designed to help you learn the skills you need to make your own good decisions. Therapy does this by helping you name your values and find the ways you need to make value-based decisions.
No Specific Timeline
Let me say a word about seeking therapy to address trauma and other painful life experiences. If you have experienced abuse, trauma or neglect at any point in your life, there is hope for healing and a good trauma-informed therapist is an essential guide to navigate that healing process. There is no ideal timetable for healing from trauma. Don't have an unrealistic expectation that six months (or any other specific timeline) is sufficient to move past a traumatic experience. There are many variables to how long therapy might take.
In Conclusion
Just a few final things to cover; not every counselor will be the best fit for you. It's OK to continue looking for another therapist if your first few appointments don't seem to go well, or if you feel like their professional and personality style does not fit well with you. It might feel disappointing or discouraging to have to look for another option, so weigh that decision carefully. Sometimes the first few sessions are awkward but then things begin to warm up and improve.
Lastly, remember that no matter where you find a therapist, whether they are a person of faith or not, God wants to go with you to your appointments. God promises us that His Holy Spirit lives inside us and goes with us wherever we go. I often remind my clients to invite God into their anxiety or into their depression and help them face it every day. In the same way, ask God to come into your therapy sessions with you and ask God to give you courage to be open and honest with your counselor. Ask God to calm and comfort you when your sessions are difficult. God wants your healing; He rejoices in the progress you make in therapy.
Dr. Hurula holds a doctorate in clinical psychology and master's degree in theology from Wheaton College. Her passion is the integration of psychology and Christian faith in our understanding of people. Dr. Hurula is a fifth-generation Salvationist (member of The Salvation Army) and attends the Oakbrook Terrace Corps in the Central Territory. She currently serves of the Director of the Wheaton College Counseling Center.
Comments