Feature
With His Final Breath
It can be hard for us to trust God and put our faith in Him. Captain Zach Bell reminds us of Jesus' confident actions, so that we may learn to pray to God with confidence.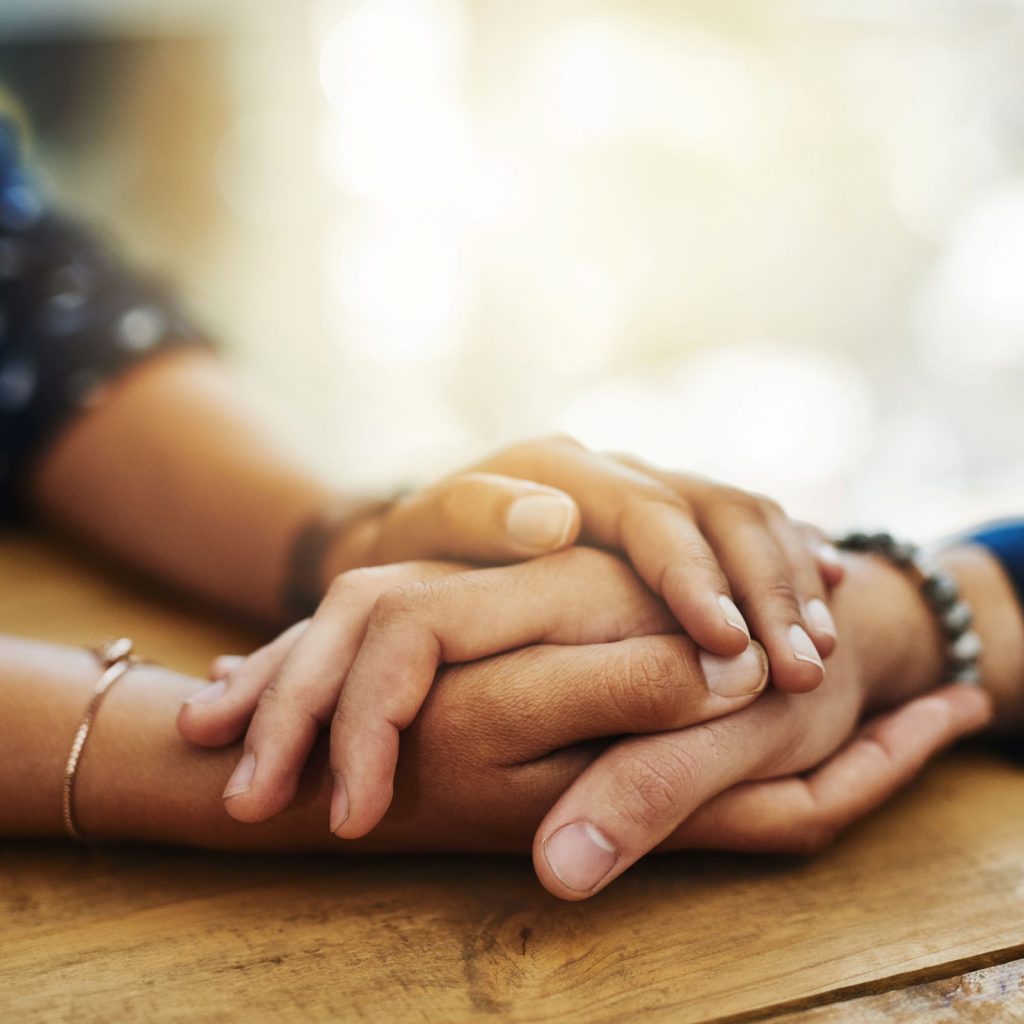 "I entrust My spirit into Your hands!" 
(Luke 23:46)
These were the last words Jesus spoke before taking His last breath on the cross. The last words He said were directed not to the two men hanging beside Him, not to the people below watching, but to the One above…His Father.
A CONFIDENT PRAYER
Jesus quotes Psalm 31:5 in those words, which is attributed to David. In the first five verses of Psalm 31 we find a confident prayer. The prayer shows that David had a strong trust in God, using names for Him like refuge, rock, and fortress.With that recognition came a strong trust and a great faith in who God is and what He can do. And so in verse five, we find the same words Jesus prayed: "Into Your hands I commit my spirit" (Psalm 31:5a, NIV). Jesus, with His last breath, prayed a confident prayer to His Father, having great faith in Him and knowing what He could do…and what He was doing at that very moment in time through the cross. If we truly trust God, putting our faith in Him, then we should be able to entrust ourselves into His hands. But that can be hard at times, can't it?
A REAL LIFEGUARD
I remember trying to teach my daughter Emma how to swim. As a teenager, I was a lifeguard at The Salvation Army Camp Happyland. I taught many kids how to swim at summer camp, but now I would get to teach my very own child! About 10 minutes into our first swim lesson, Emma was done trying to learn from her daddy. She would stay in the shallow area, and when I tried to take her into deeper water, she would start to cry and scream.
"Emma," I would tell her, "I have you in my arms. Trust me, I won't let go of you." To which Emma would continue to cry, scream, and refuse to allow me to hold her. "Emma, I'm your daddy, and I will not allow anything bad to happen, I promise."
Same response from Emma.
"Emma, I was a lifeguard, and have taught hundreds of kids to swim. I know what I'm doing." Nothing…And so I did what any reasonable father would do: I paid for swimming lessons. Not only did I pay for the lessons, but I also showed up the first day to watch the poor guy who would have to get Emma into the water.
And there he was, a young 16-year-old guy, red shorts, whistle, not even knowing what was about to hit him with Emma. He gave the instructions, "On my whistle, you will jump into the water and I will catch you in my arms." "Oh this is going to be good," I thought to myself. Emma would never jump into my arms, and so she will never jump into a stranger's. "Poor fellow," I thought. He whistled, and there, Emma jumped right into his arms! WHAT just happened?!
Emma did everything she was told, and within a few lessons she learned how to swim. I remember asking Emma why she would do that with a stranger and not with me. "He's a lifeguard, daddy!" "I know that Emma," I said, "and I told you I was once a lifeguard, too." "He has a whistle and a uniform." "You want me to blow a whistle at you Emma?," I replied. I then realized I was not going to be able to reason with a four-year-old on this subject, but at some point I started to think about my own life and how at times I entrust my life into things other than God.
JESUS "JUMPED"
Jesus chose to give up His life by hanging on a cross. He did not have to do it; He could have taken Himself off at any time. But He trusted His Father in the plan, and with that trust came His confidentprayer, "I entrust my spirit into Your hands." The time had come; it was as if God blew the whistle, and Jesus confidently jumped into the hands of His Father.
I wonder how confident our prayers are today? Do we recognize like David did, who God is? In the midst of troubles, trials, and uncertainty, He still is a rock, our refuge, and a mighty fortress. Does our faith reflect that kind of recognition? Or do we know who God is, but still find ourselves trusting in things that we think might work better for us?
Emma knew I was her daddy, she knew of my love for her, but still she trusted someone else more because of his red shorts and whistle. Who are you entrusting your all to today? Let's be a people who pray confidently because we know who God is—He is our God and Heavenly Father who loves us so deeply, and wants only the best for us. He is standing, waiting with arms wide open, ready for us to jump.
Like Jesus, may we pray this confidently today: "Into Your hands I commit my spirit…I commit my all!"
He is Risen!
The living breath of God's Holy Spirit is ready to empower you today. The only way we can share the living Christ is to allow His presence to work through us. Breathe in as you pray the first line of each prayer below, and breathe out on the second line. May our prayerful breathing symbolically represent our dependency on God to live out His character in the world today.
I breathe in Your love,
Help me love those around me.

I breathe in Your mercy,
Help me be merciful to those around me.
I breathe in Your grace,
Help me offer grace to those around me.
I breathe in Your forgiveness,
Help me forgive those around me.
I breathe in Your power,
Help me demonstrate Your power to those around me.
I breathe in Your living presence,
Help me share Your resurrection with those around me.
Comments