When God Calls…
When God calls on you, you may find yourself struggling to walk in obedience. This article explores the stories of Jonah, Moses and Esther in depth, with the hope that you will use their examples to heed God's calling with enthusiasm.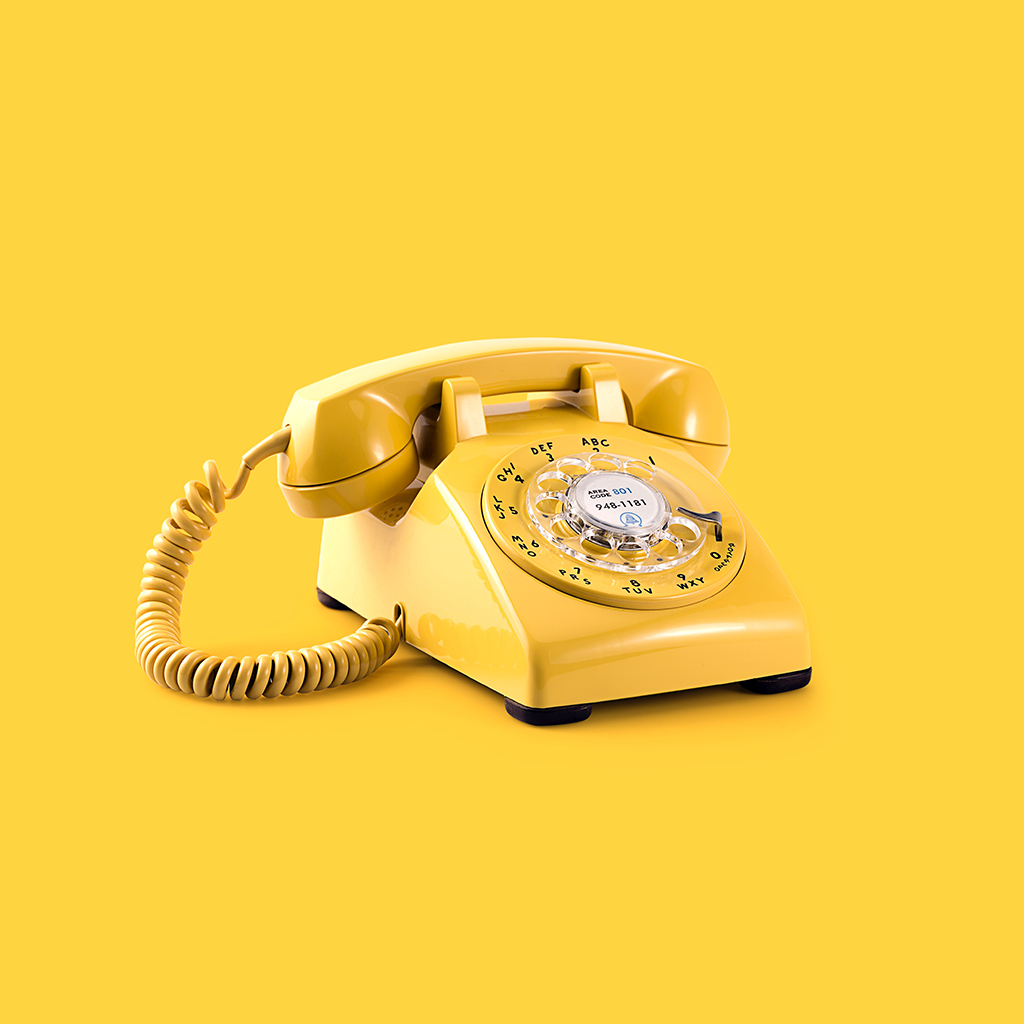 Depending on what God calls us to do, it can be very difficult to walk in obedience. If only we always jumped up enthusiastically and listened like Samuel did! Perhaps you can relate to the responses of three Biblical characters—Jonah, Moses, and Esther. Their examples can help us navigate toward a holy response to God's calling.
WHEN GOD CALLS, YOU MAY RUN
Ever thought God's call was unreasonable? Come on. Go to the savage people of Ninevah to evangelize? Sounds like a death trap to me! But our perspective of God's commission has a limited view. We're not described as omniscient or sovereign for a reason. Only God sees the big picture—which means He not only knows the outcome, but He also knows what is best for us!
If you're considering running, remember:
Tarshish (Jonah 1:3)
Jonah didn't just head to the next town over. He fled to a city that was in the opposite direction of Ninevah! He physically and decisively turned his back on God's calling. Remember that God's back is never turned toward you. If you try to escape your call like Jonah did, you're the one missing out. God can easily appoint someone else to do it, so humbly turn toward the One who called you.
The Big Fish (Jonah 1:17)
The belly of a fish becomes Jonah's unusual sanctuary of prayer. It may have been stinky, but it was a place where he could be real with God for three days. Find a quiet, perhaps unconventional place where you won't be interrupted. Talk to God and listen to what He has to tell you—even if it takes days.
The Vomit (Jonah 2:10)
God's incredible grace was exemplified through the vomit of a fish! That fish could have swallowed Jonah or Jonah could have drowned—but he didn't. God chose to give Jonah a second chance. No matter what history you've got—remember that it's history! The old has gone and the new has come (2 Corinthians 5:17). Your calling is only defined by the One who called you.

DID YOU KNOW?
"But the Lord provided a great fish to swallow Jonah, and Jonah was inside the fish three days and three nights" (Jonah 1:17, NIV).

The Hebrew and Greek words for "great fish" are both general terms for a large fish, not necessarily a whale.
Jonah's experience foreshadows the burial and resurrection of Jesus, who was entombed for three days.
WHEN GOD CALLS, YOU MAY DOUBT YOURSELF
When God calls, why is our first instinct to pull out the inferiority scale? You know, the scale where the task far outweighs our ability to do it. We see our own strengths through naturally blurred vision, when God sees what He can do through what we give Him. It's natural to be practical—I mean if I was asked to speak to a pharaoh, I would also want to bring a brother along who is eloquent. However, we're not talking about a natural calling—this is supernatural.
Pull up a chair and listen closely. God's calling is not based on how you see yourself. How many times do you use the word "I" or "me" in your response to God's call? It's not about you! God's calling is only based on one thingyou can do—surrender. You may feel totally inadequate or inexperienced for God's call. But that's a feeling. Rely on the facts:
The Burning Bush (Exodus 3)
This is the defining moment where God communicates His calling to Moses. And, what a moment! Moses audibly heard God speak to him through a bush that was on fire, but never burned up. If you read chapter 3 and highlight Moses' responses to the supernatural demonstrations of God, you'll notice that Moses says "Here I am" (verse 4, NIV) once—right after he hears God call his name. Thereafter, Moses' every response in that chapter is a question. It's not that God doesn't welcome our questions, but it appears that Moses' questions carry reluctance with them.
Look back to your burning bush moment with God. It may not seem as extravagant as depicted in Exodus 3, but at what moment did you experience the voice of God calling your name? Whisper "Here I am" to the heart of God. Repeat it as many times as you need to. Relinquish reluctance and solidify your availability to God calling your name.
The Signs (Exodus 4)
After the burning bush, God gave two supernatural signs to Moses to ensure His presence with him—a staff that turned to a snake and Moses' hand that turned leprous. You'd think Moses would jump on the bandwagon to approach Pharaoh, but instead he says "Pardon your servant, Lord. Please send someone else" (verse 13, NIV).
Though Scripture tells us God's anger burned against Moses, God then offers the help of Aaron. What's interesting is God says of Aaron, "I know he can speak well" (verse 14, NIV). Then in the very next verse God says, "You [Moses] shall speak to him [Aaron] and put words in his mouth" (verse 15, NIV). Did you get that? If Aaron speaks as well as God described, why would He need Moses (who clearly feels inadequate and doubtful of his own abilities) to put words in Aaron's mouth? Perhaps Moses missed that. Moses didn't need Aaron. All he needed was God.
When you doubt yourself, it's easy to think others would do a better job at what God's calling you to do. But God's calling qualifies you. God is enough.
"And God said, 'I will be with you'"
(Exodus 3:12, NIV)
This promise should have sealed the deal back in chapter 3. You're not alone as you walk in His calling—God will be with you. Not sometimes. Not only in the tough times. Always.
DID YOU KNOW?
Moses had five expressions of reluctance:
1. Who am I? (Exodus 3:11)
2. What shall I tell them? (Exodus 3:13)
3. What if they don't believe or listen to me? (Exodus 4:1)
4. I am slow of speech and tongue (Exodus 4:10)*
5. Please send someone else (Exodus 4:13)
*According to the NIV Study Bible, Moses did not have a speech impediment. Acts 7:22 says, "Moses was taught in all the wisdom of the Egyptians, and he was powerful in both speech and action." Instead, Moses complained of not being eloquent or quick-witted enough to respond to the pharaoh.
WHEN GOD CALLS,
YOU MAY COUNT THE COST
Here is a calling that could potentially end in death. God strategically places Esther in a palace as queen to King Xerxes to save His people. This calling didn't come without a great cost, and Esther wouldn't have been human if she didn't count it. As she decides to approach the king on behalf of her people, her message to Mordecai asks the Jews to fast for three days. She then bravely declares, "I will go to the king, even though it is against the law. And if I perish, I perish" (Esther 4:16b, NIV).
You can count the cost of God's call on your life and dwell there. Or you can count the privilege and flourish there. Esther knew the cost of her calling could result in death—but she didn't dwell there. She moved to action.
When tempted to only count the cost, remember:
The Gold Scepter (Esther 5:2)
If any man or woman approached the king in the inner court without being summoned, they would be put to death. The only exception would be if the king extended his gold scepter. When King Xerxes saw Queen Esther, he held out his gold scepter and she was able to approach him.
God will open doors for you to walk in your calling. If you're too busy counting the cost, you'll be blinded by self and miss the opportunity to walk. When doors open, don't hesitate. Walk!
The Gallows (Esther 7:10)
Haman convinced the king to issue a decree for the Jews to be destroyed—but the story didn't end as he planned. It was Haman who was hung on the very same gallows he had built for Mordecai. As Haman's body hung to his death, Mordecai was honored and made second in rank to King Xerxes.
Whatever thoughts may attempt to derail you from fulfilling God's call, trust that God will defend the righteous and work all things out for the good of those who love Him and who are called for His purpose (Romans 8:28).
The Victory (Esther 9:1)
The king's decree was to destroy, kill, and annihilate the Jews—young and old, women and children, on one single day! Now "the tables were turned and the Jews got the upper hand over those who hated them" (Esther 9:1b, NIV).
Claim the victory! Despite what it may cost you, walk joyfully in God's appointment, believing that He will receive all the honor, glory, and majesty through your surrender to His plans.
SUCH A TIME AS THIS
Running, doubting ourselves, or counting the cost may be our 'go to' responses when God calls, but let's not forget the consequences of those responses. Mordecai's bold word to Esther says it all: "Don't think that just because you live in the king's house you're the one Jew who will get out of this alive. If you persist in staying silent at a time like this, help and deliverance will arrive for the Jews from someplace else; but you and your family will be wiped out. Who knows? Maybe you were made queen for just such a time as this" (Esther 4:12-16, The Message).
Be careful how you respond to God's call. He can always call someone else to fulfill what you hesitated to do, and you will miss out! You were made for such a time as this.
DID YOU KNOW?
Esther became queen in 479/478 B.C. Queen Vashti was removed as queen a few years earlier in 484/483 B.C. Vashti's son, Artaxerxes came to the throne when he was 18 years old; therefore he was born 484/483 B.C., approximately at the time of Vashti's disposal. Apparently after Esther's death or her fall from favor, Vashti was able to reassert her power and exercise a controlling influence over her son (NIV Study Bible).
Comments