Panorama
The Salvation Army GPS Squad
"They participate in Club 3:16 at the local Kroc Center, bell ringing at Christmastime and everything in between."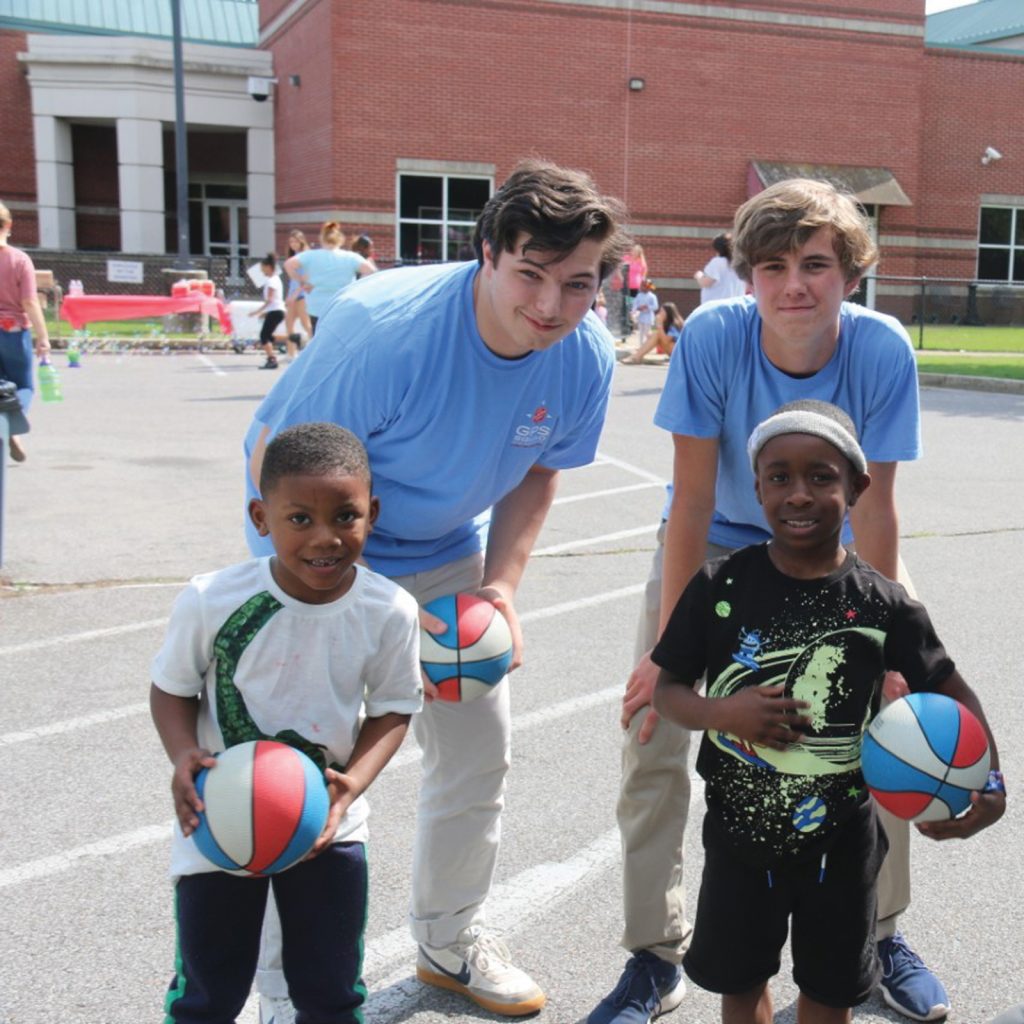 The Salvation Army GPS Squad
In Memphis, TN, a group of high school students are constantly on the move, doing the most good wherever and whenever possible. They're called the GPS (Give, Pray, Serve) Squad, and they are made up of middle- to high school-aged students and their families who volunteer their time and energy to assist in The Salvation Army's various programs in the Memphis area. They participate in Club 3:16 at the local Kroc Center, bell ringing at Christmastime and everything in between.
Turner Bishop, one of GPS Squad's volunteers, was interviewed over the phone while installing mini libraries at the Kroc Center. He shared that one of his favorite activities with the group has been Club 3:16.
"We did it for so long [that] I was really able to become friends with lots of kids there," Turner says. "It was a really uplifting experience to see how you could be a parental figure to these kids, and how they look forward to seeing you. And you look forward to seeing them. The GPS Squad has opened my eyes to the world of service, and I genuinely am excited to pursue something like this in college."
Commissioner Kenneth Hodder visited Memphis last year and met the GPS Squad, where he was thoroughly impressed with their work. "It's a fantastic organization," says the Commissioner. "I was overwhelmed by their energy, their deep understanding of The Salvation Army, and their earnest desire to serve others in need."
By David Reardon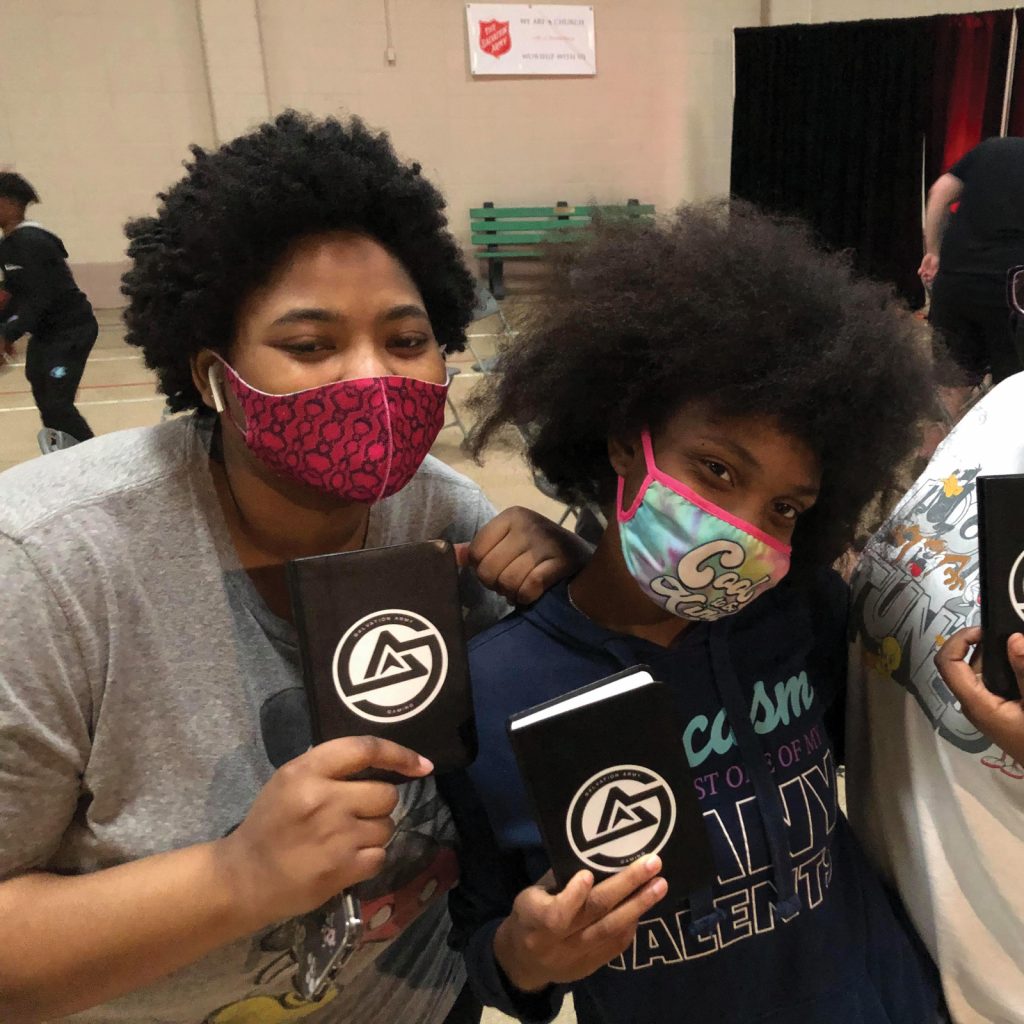 Salvation Army Gaming: Then Vs. Now
Started as a simple idea before 2020, SA Gaming has officially been a ministry of The Salvation Army for over a year now, continuing to grow and fulfill its mission of "Bringing the Gospel to the Gamer."
On March 13th, 2020, the day before the world shut down, SA Gaming began beta testing. It started by gathering local youth from nearby Chicago and friends across the Central Territory for online game nights revolving around cross-platform hit game, "Fortnite." Now recognized by the National Youth Commission, leadership started to see the value and wanted to invest into this gaming ministry.
As more gamers joined our community through Discord, we added more games to our community game list, welcoming all types of gamers. If we have people playing a specific game, and it's not part of our list, we'll dive into it!
Although our online gaming experiences were strictly online, we wanted to create a new experience: an in-person event. We had our official launch party on October 16th, 2020, with a socially distanced, live gaming event. This launch, little did we know, would change how SA Gaming worked moving forward. The launch party gave me, the SA Gaming Ministry Director, a new inspiration for the ministry: to bring a mobile gaming arena to the youth. But with COVID still at large, this was complicated.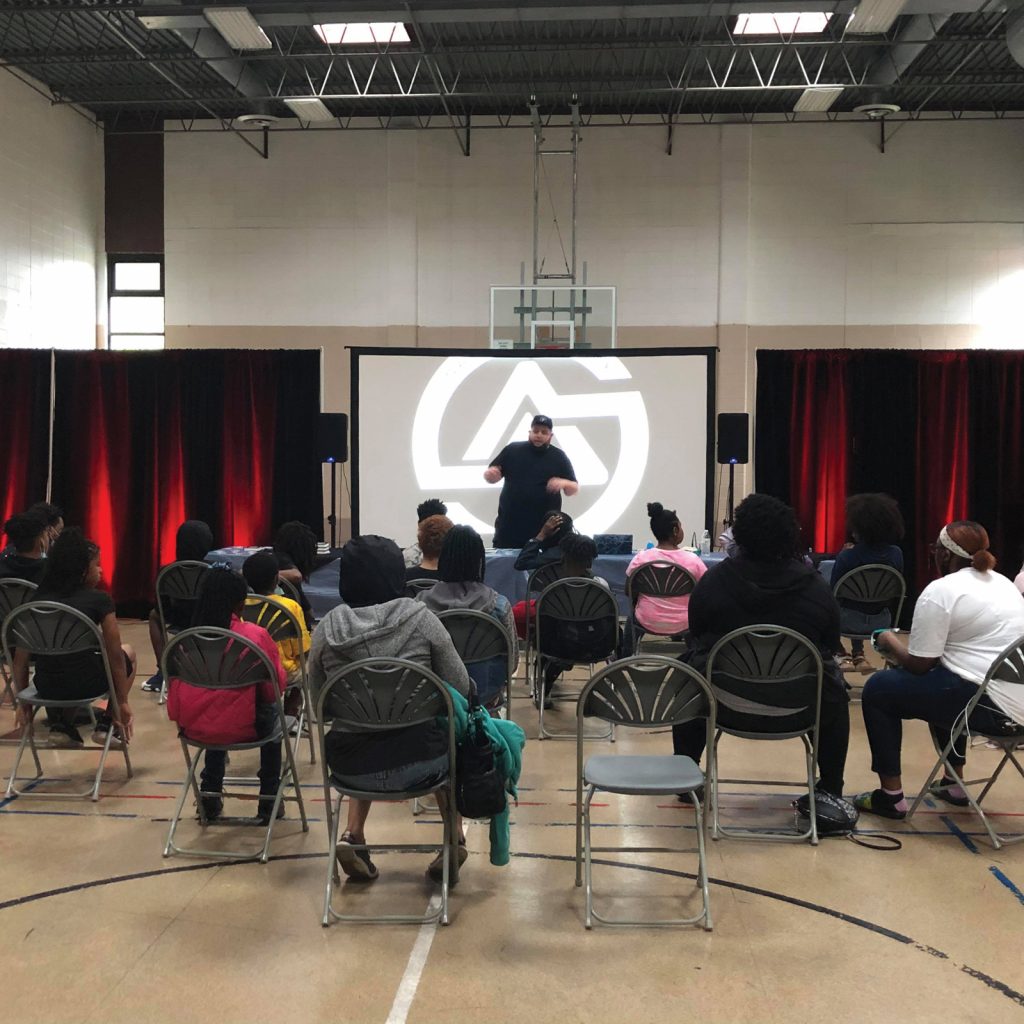 SA Gaming got a big push from the Canada and Bermuda Territory, who became the second territory with the most representatives in SA Gaming, just behind the USA Central Territory. Zane brought along the Canada's Divisional Children and Youth Secretary of the Alberta and Northern Territories division, Captain Curtis Metcalf, to help us fulfill our mission better. Captain Curtis leads the weekly devotionals in SA Gaming as well as participates in online events.
In 2021, we began to launch the next phase: localizing SA Gaming. To localize the ministry, it needs to be built on the foundation of Christ, positivity and that it's a safe space and for everyone. Everyone is welcome; you don't have to be a Salvationist. You may not attend a church, or you may be the most active at your church. You may just need people to talk to, or a safe space to be yourself. We can't bring the Gospel to the Gamer if all we have is saved souls already; we need to keep building His army. It's time to bring that to a physical space; a corps' future game room or lounge, game night, youth councils or day camp. It's time to localize SA Gaming, bring game nights to everyone and give them memories and friendships that will last forever.
By Zane "Enzanebeat" Koehler, SA Gaming Ministry Director
An SA Gaming Testimonial
SA Gaming had its first pilot corps take on the opportunity of having an in-person game night in Gary, IN at The Salvation Army Gary-Merrillville Corps Community Center. The Gary-Merrillville Corps Officer, Captain Amanda Keene, commented on how a simple setup, someone who cares for ministry and providing a space can easily localize the SA Gaming ministry. "All it took was one night of Zane "bringing the Gospel to the gamer" through gaming here at the Gary-Merrillville Corps to get our youth hooked," says Captain Amanda. "It was one of the first in-person events since COVID started but a group came to join us for the night—one half of the gym was a basketball game and the other was gaming. The isolation, mental illness and so many other things that our youth have faced has made this pandemic time really hard so having a night where they could be kids and connect was so important."
What's Next in SA Gaming?
Recognized by the National Youth Commission, the future of SA Gaming is bright with the right people in place to lead this ministry forward in future plans to better the ministry. Look out for Divisional competitions, gaming retreats, merch, competitive eSports leagues and more!
The Salvation Army EDS In Kentucky
In early December 2021, The Salvation Army activated its Emergency Disaster Services (EDS) personnel to meet the immediate needs of survivors and first responders affected by a stream of tornados. A strong and deadly storm system crossed six states—Arkansas, Missouri, Tennessee, Kentucky, Illinois and Mississippi that left heavy destruction and a rising death toll in its wake. The Midland Division EDS team was dispatched to provide support in Augusta and Defiance, Missouri and Edwardsville, IL, with efforts particularly concentrated on the destruction of an Amazon warehouse in Edwardsville, where workers were trapped.
Mobile feeding units were deployed to serve food, drinks and emotional and spiritual care to survivors and first responders.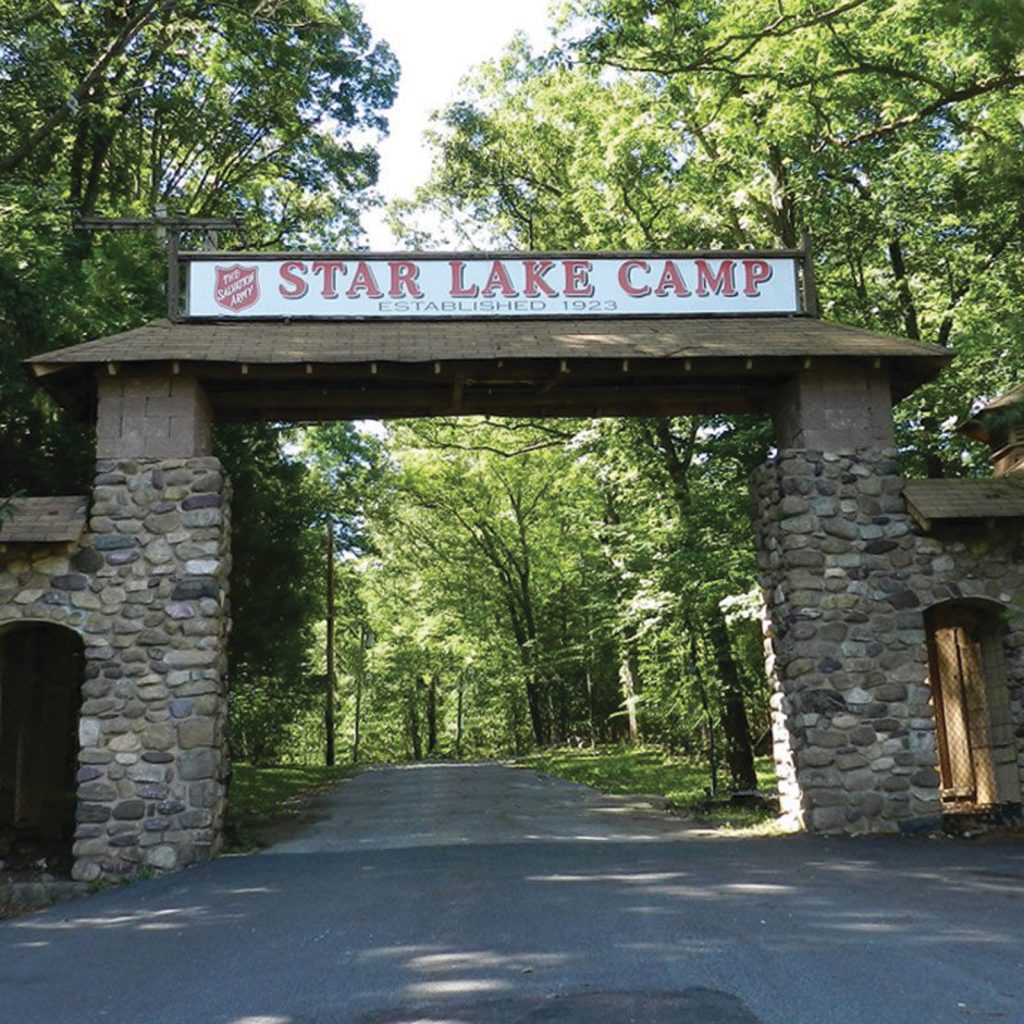 Work at Camp
It's that time of the year again—time to think about summer plans! Interested in working at a summer camp this year? The Salvation Army hires summer staff to work as counselors, nurses, lifeguards, arts and crafts directors and more! Working at a camp is an opportunity for a meaningful summer where you can make a difference in the lives of campers, while creating new friendships and memories. Camp staff applications have opened and waiting to be completed.
For more information and to find a camp near you, visit your local corps or online at peermag.org/work-at-camp where you can sort by location.
Comments