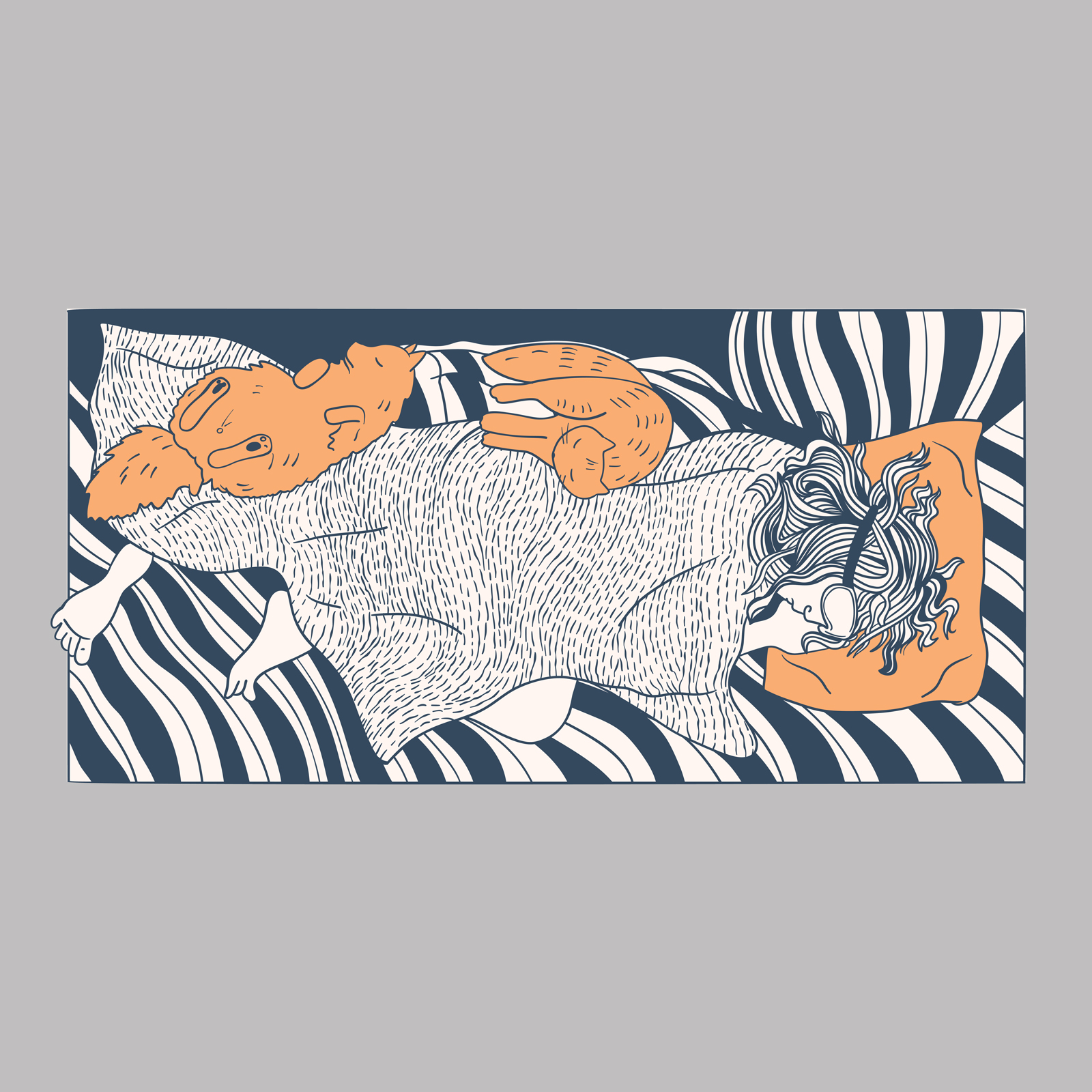 The Power of a Pillow Nest
"But the Spirit lovingly got my attention that night. He reminded me that His word, His decrees, His commands point me to the true Comforter."
I need to tell you about my pillow nest. I developed this practice sometime during the COVID shutdown, but I've got to say, here in 2022, I've pretty much turned my bed into a cocoon of safety, warmth and happiness.
Here is the formula. You'll need three to five regular pillows, a neck pillow, a fuzzy blanket, an eye mask, your phone, headphones and a favorite T-Shirt (mine was given to me in a bag of clothes my sister didn't want and it actually was her college ex-boyfriend's shirt. I've yet to find a shirt that's better for pillow nest-ing than a sister's ex-boyfriend's tee).
Okay, here's what you do. Put two pillows into a V-shape and then lay one on top as a connecting pillow. Place your neck pillow up around your forehead area and lean back. Make sure to be wearing the sister's ex-boyfriend tee and your sleep mask.
When you wake up in the morning, don't get up. Now is the time to incorporate the fuzzy blanket. Wrap it around your head and shoulders. Now you can utilize the phone and the headphones as you scroll through TikTok and are lulled back into a peaceful morning slumber.
Within the last couple years, I became obsessed with my pillow nest situation. It's amazing. Like, really great. And I hope you enjoy your own pillow nesting, but of course I must disclose that it doesn't offer a fully sustainable comfort.
When Tragedy Disrupts
Last year, my family faced an onslaught of tragedy. We moved across the country, thousands of miles from family, and then I lost one close relative to suicide and one to COVID. My usual baseline fear and anxiety surged. I wrestled with big questions and small ones. Why didn't I call him the morning he took his life? Why wasn't I with her when she died? What if I lose everyone and everything?
OK, maybe only big questions.
I don't think I'm alone in feeling like the last few years have made our human fragility glaringly obvious—impossible to ignore, even from the fortress of a pillow nest.
The True Comforter
Months after all the tragedies that came, I continued to look over my shoulder waiting for the next tragedy to strike. What's next? Is the world falling apart? Is Jesus coming back today? But I came across Psalm 119; not as I was doing a daily Bible reading plan, but while I was pillow nesting and scrolling through Facebook at 3 a.m.
In my News Feed, the daughter of a family friend shared how she'd just memorized that Psalm and how it changed her life.
I took a break from scrolling on social media and searched it on my phone, and the Holy Spirit pierced my restless, scared soul.
Read these living and active words out loud if you can.
I am weary from grief;

Strengthen me through your word.

Keep me from the way of deceit

And graciously give me your instruction.

I have chosen the way of truth;

I have set your ordinances before me.

I cling to your decrees;

Lord, don't put me to shame.

I pursue the way of your commands,

For you broaden my understanding.

Teach me, Lord, the meaning of your statutes,

And I will always keep them.

Help me understand your instruction,

And I will obey it

And follow it with all my heart.

Help me stay on the path of your commands,

For I take pleasure in it.

Turn my heart to your decrees

And not to dishonest profit

Turn my eyes

From looking at what is worthless;

Give me life in your ways.

Psalm 119:28-37 (HCSB)
That's just a tiny part of the longest chapter in the Bible. But it got me.
I've heard many preachers say, "We don't just read the Bible … the Bible reads us." There's nothing like experiencing it for yourself.
God knew I was looking to "worthless things" for comfort; pillow nests and TikTok videos and snacks and Netflix and anything that could make me stop dwelling on the pain, grief and hard questions.
But the Spirit lovingly got my attention that night. He reminded me that His Word, His decrees, His commands point me to the true Comforter. Jesus is the only one who can quiet my questions.
Jesus is the One who made us (John 1) and everyone we love. And He came here, to this broken, sad, scary place, to save us and give us hope and peace and power. His presence on earth, His physical death and His miraculous resurrection mean we are safe in God. Even though we sin and fail and cower in pillow nests, we get to be friends with our perfect, Holy creator.
I do hope you get to experience the fleeting floaty feeling of being in a pillow nest, but way more than that, I hope you seek and find the only Comfort that is true and powerful and eternal. Open your Bible. Ask the Spirit to read you. Jesus is better than that pillow nest.
for further reflection
Read: Anxious: Fighting Anxiety with the Word of God by Scarlet Hiltibidal is a Bible study workbook for women with video access.
The thing that's helped me the most in my time with the Lord has been reading through His Word slowly and with no agenda other than just to be with God, to see His beauty and hear His heart.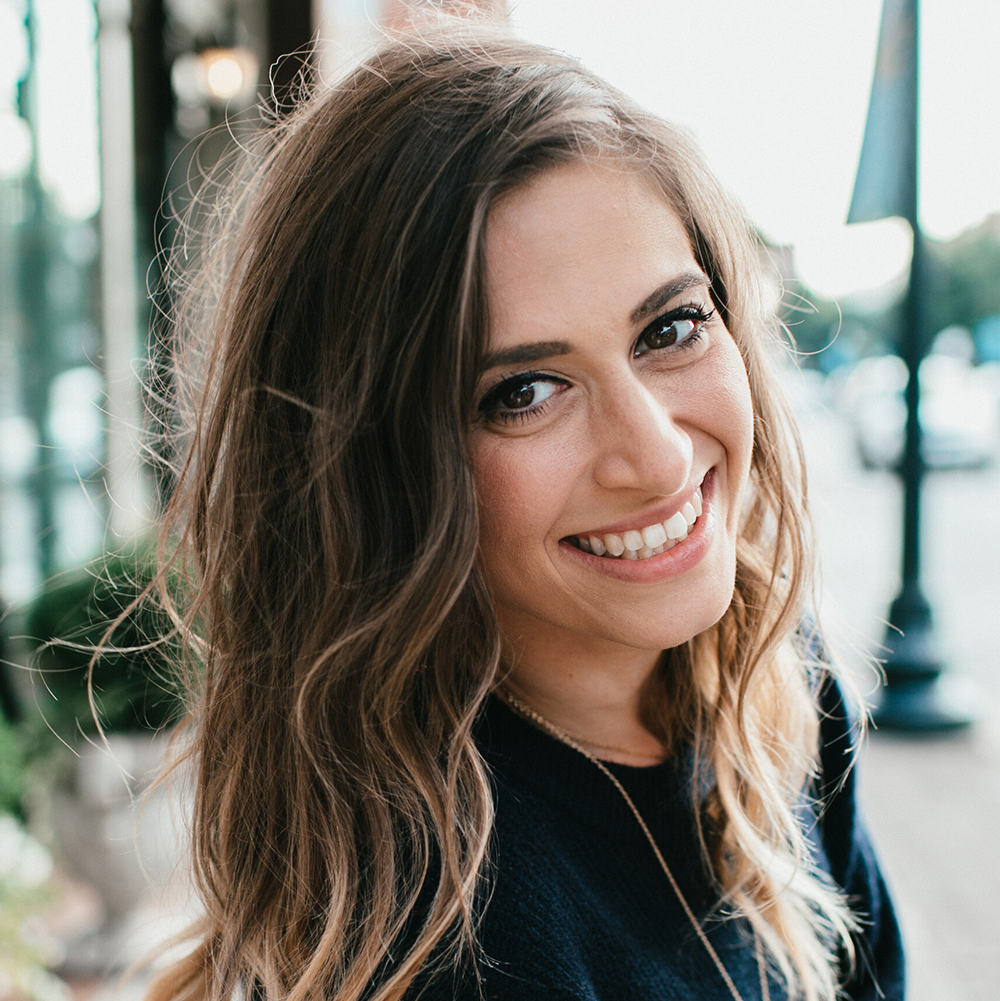 Scarlet is the author of Afraid of All the Things, You're the Worst Person in the World, the Anxious Bible study, and other books.She writes regularly for ParentLife Magazine, HomeLife Magazine, and She Reads Truth. Scarlet enjoys speaking to women around the country about the freedom and rest available in Jesus. She and her husband live in Southern California, where she loves sign language with her three daughters, nachos by herself, writing for her friends, and studying stand-up comedy with a passion that should be reserved for more important pursuits.
Comments