Self-Esteem: Body Image and Comparison
"Comparison is the thief of joy."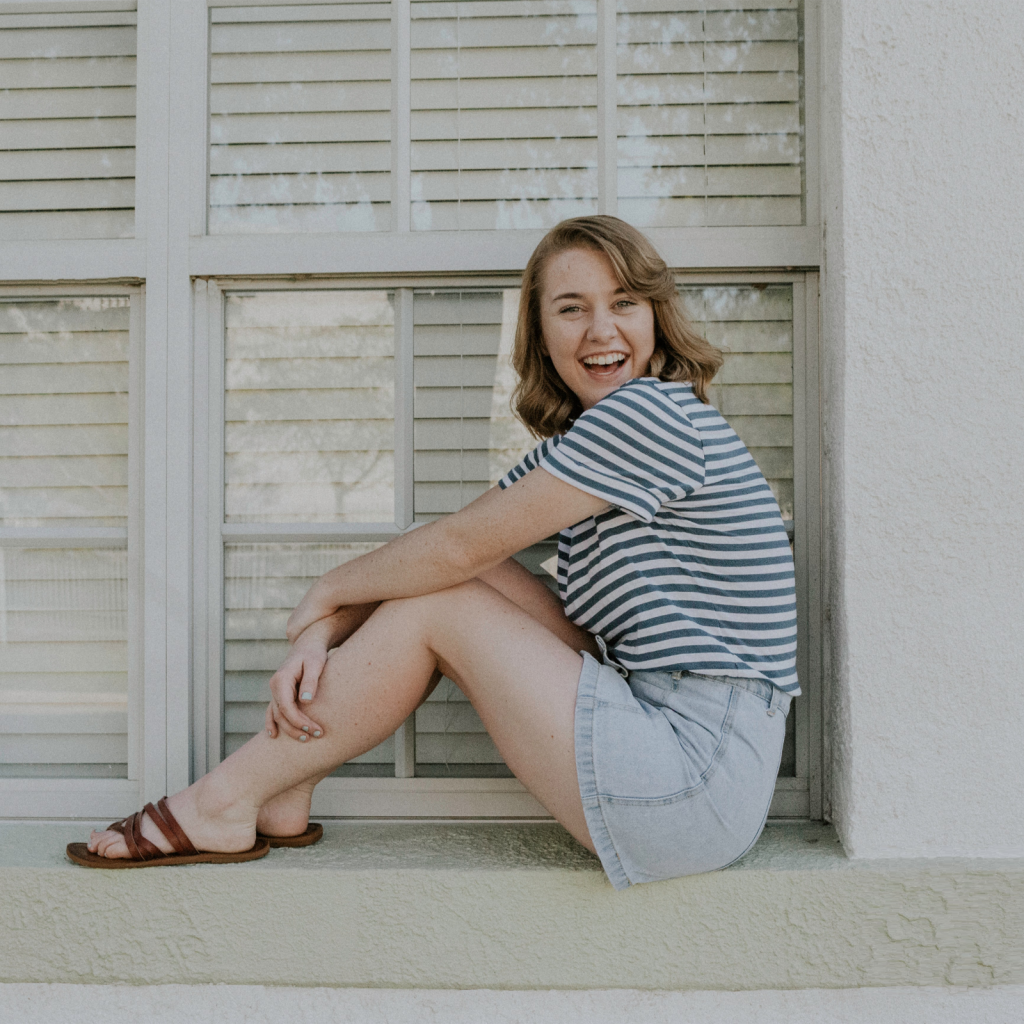 "Comparison is the thief of joy."
This quote by Theodore Roosevelt stuck with me for years and yet in the last 10-15 years, it has taken on much more meaning and application to our daily lives. We are presented with endless opportunities to compare ourselves to others, and the "others" available to us seem to grow exponentially every day.
It used to be true that we could and would compare ourselves to friends, family and others in our direct vicinity. We also had images of celebrities through TV and print media with which we compared ourselves. But now we have access to seemingly the whole world on our smart phones. We engage in social media to communicate with friends, but also strangers, celebrities and "influencers." We are surrounded by images of seemingly beautiful, perfect people 24 hours a day, 7 days a week. This increased opportunity to compare ourselves to others has done nothing to increase our joy or self-esteem; instead it's done just the opposite.
When we compare ourselves to others to judge ourselves, either better off or worse off than others, we will never find true joy or healthy self-esteem. If we conclude that others are better off than us, we feel badly about ourselves. When we conclude that others are worse off than us, and in turn hope to feel better about ourselves, we also lose because we've depended on an outside source of data to build our self-esteem—an instable, ever-changing source.
But when we find our worth where God tells us to find our worth, in our own bearing of the image of God, then and only then do we appreciate our real value.
It seems human nature has always been interested in physical beauty. Any cursory examination of the arts and literature throughout history will reveal a value placed on physical beauty. Ideas of what is physically beautiful have changed. And these differences are not only across time, but also across cultures. Today, what is considered beautiful in one culture may not be at all what is prized and valued as beautiful in another culture across the globe. My point is, what one considers to be beautiful is entirely subjective, and yet … we are very aware what our culture and context values and when we think we don't measure up by comparison we often become unhappy with ourselves. See how comparison rears its ugly head and tanks our self-esteem?
I am not suggesting that it is easy to ignore the pressure to measure up, whatever your cultural and contextual view of beauty. We need to be intentional to guard ourselves from that pressure and take steps to avoid unnecessary exposure to role models or celebrities that cause us to feel badly about ourselves. The research shows that when we follow only our own real friends on social media, rather than celebrities and influencers, it's easier for us to remember that regardless of how good someone looks through their profile, we know they are not perfect. More than just that, we all need to spend less time on social media and connect with people face to face in real time.
So, we know human nature values physical beauty, but what does God say about it?
Many verses in the Bible reference beauty and are often used metaphorically, stating that focusing on beauty brings ruin to good things, like for example, "Your heart became proud on account of your beauty, and you corrupted your wisdom because of your splendor. So, I threw you to the earth; I made a spectacle of you before kings" (Ezekiel 28:17, NIV). There are more verses that speak of women's beauty and that God values the inner life of a woman who loves God over their exterior beauty. 1 Peter 3:3-4 (NIV) says, "Your beauty should not come from outward adornment, such as elaborate hairstyles and the wearing of gold jewelry or fine clothes. Rather, it should be that of your inner self, the unfading beauty of a gentle and quiet spirit, which is of great worth in God's sight." And in Proverbs 31:30 (NIV), "Charm is deceptive, and beauty is fleeting; but a woman who fears the Lord is to be praised." It's not all about women and physical beauty.
We often hold the misconception that women and girls have all the pressure to measure up to standards of physical beauty, but that is not true. Men and boys suffer with body image issues and eating disorders much more than is commonly recognized. There are physical ideals for men regarding height and strength, athletic ability and appearance that also impact men's self-concept when they don't feel that they meet those ideals. But the Bible is clear again, that physical appearance is not God's measure of our worth and value. Jesus Himself, who was sent by God to bring salvation to the world, was, apparently, nothing special to look at. Listen to this description of Christ in prophesy: "He had no beauty or majesty to attract us to him, nothing in his appearance that we should desire him" (Isaiah 53:2b, NIV). God wanted the world to see Jesus's value as His Son, and the importance of His message, not as a handsome or popular person.
But at the same time, the Bible encourages us to care for our bodies and respect ourselves enough to value every aspect of our humanity including our bodies. From the creation account in Genesis, we learn that both men and women are made with Imago Dei, or the Image of God. We are made in the image and likeness of God, that alone is enough to establish what we are worth and how much we are valued by God. But there is more than Imago Dei to encourage us to care for our bodies. I love this directive from 1 Corinthians 6:19-20 (NIV), "Do you not know that your bodies are temples of the Holy Spirit, who is in you, whom you have received from God? You are not your own; you were bought at a price. Therefore, honor God with your bodies."
We are body, mind and spirit and have the image of God stamped on all aspects of personhood, and we also have the Holy Spirit given to us to be our comfort and promised presence of God. We have worth, value and in every way "measure up" to God's standards when we profess our faith in Him. We should do what we can to keep our bodies healthy, and steward well the body we have been given to honor God and fulfill our purpose. Seen from God's perspective, there is nothing to be gained from comparing ourselves to others. God made us each unique and perfectly worthy and valuable just as we are.
For Further Study:
For helpful information about comparison, listen to "Compared to Who?" By Heather Creekmore
For those who struggle with body image and a poor relationship with food and dieting, listen to "The Body Kindness Podcast" with Rebecca Scritchfield, RDN
Dr. Hurula holds a doctorate in clinical psychology and master's degree in theology from Wheaton College. Her passion is the integration of psychology and Christian faith in our understanding of people. Dr. Hurula is a fifth-generation Salvationist (member of The Salvation Army) and attends the Oakbrook Terrace Corps in the Central Territory. She currently serves of the Director of the Wheaton College Counseling Center.
Comments