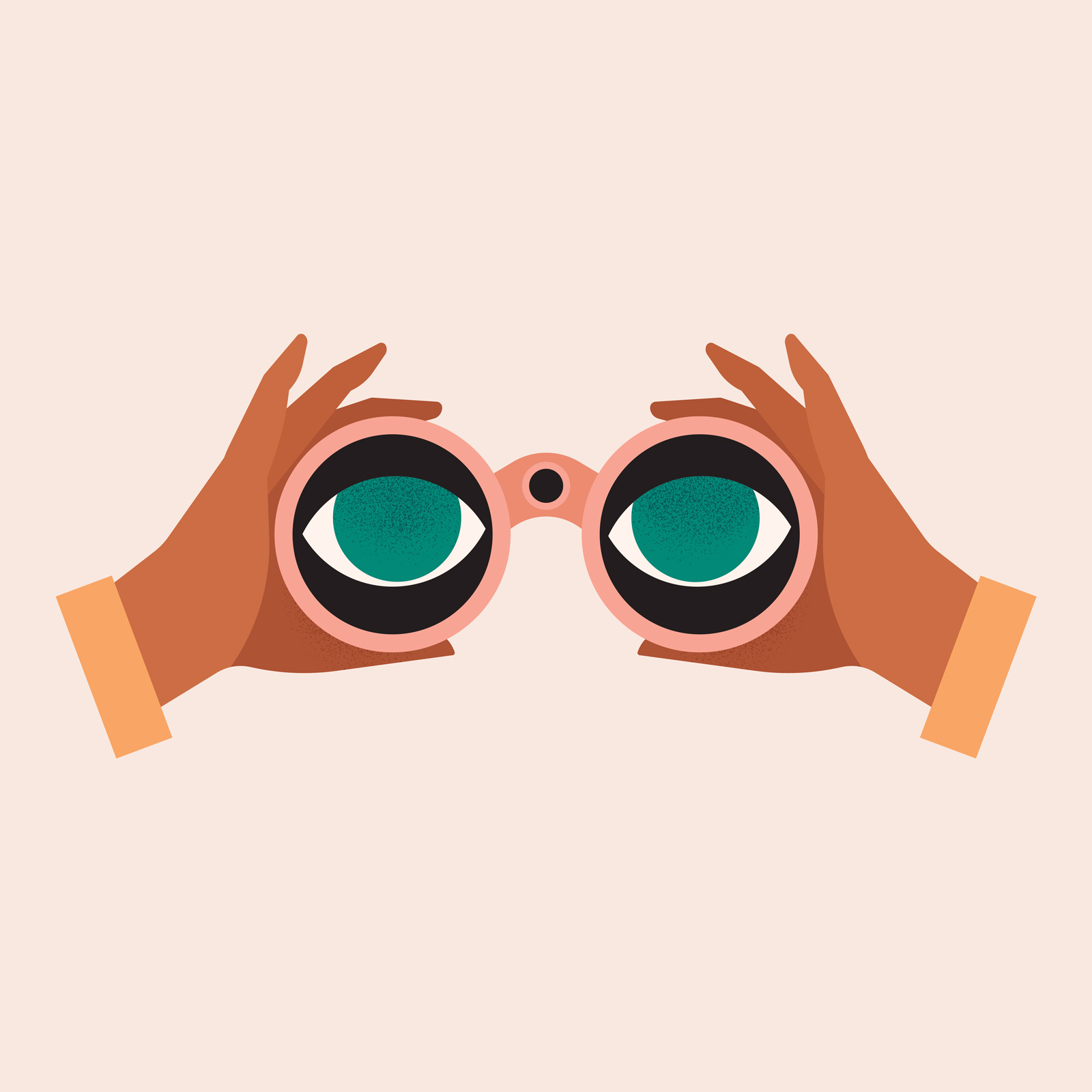 Image Credit: Everything Bagel via Getty Images
Spiritual Growth
Article
See the Good
"Take a moment right now to take a deep breath and just say, 'Thank you' to God."
Life is hard. And even as Christians, we aren't exempt from the tragedies that surround us every single day. Sad things still happen. We grieve, we suffer, we fight.
At the age of four, I learned the importance of gratitude towards life because it was almost taken away before my eyes.
My mother is a four-time cancer survivor. When I was four years old, she had stage 4 ovarian cancer and was sent home with a five percent chance to live. A few years later, she had a tumor wrapped around her sciatic nerve, then she had colon cancer with three quarters of her colon removed, and to top it off, when I was 15 years old, she had breast cancer with a double mastectomy and reconstruction surgery. So, from the ages of 4-15, I saw my mom in and out of the hospital, never knowing if she was going to make it.
But you want to know what the amazing thing was? I never saw her upset with God. No, throughout the entire time, she praised God and knew how much worse it could be. I mean, she could have been dead. But she wasn't. She was still alive. And she had breath in her lungs to continue speaking of His goodness.
Throughout my mother's entire battle with cancer, she frequently said, "Zach, you always need to thank God for how He is moving in your life and treat every day like the gift it is."
Wow—doesn't that hit different when it's coming from someone fighting to stay alive?
Doesn't that shift your perspective when you start to complain about your day?
Take a moment right now to take a deep breath and just say, "thank you" to God.
It can be so easy for us to write a day off as a "bad day." But most days aren't in the extreme one way or the other: bad or great. Most days are pretty average. We allow two minutes of negativity to turn an average day into a crappy day, when it often doesn't ruin the day—it was just a bad 120 seconds.
Yes, there is so much to be upset about in the world.
But there is also so much to be amazed at.
So much wonder and awe all around if you know where to look for it.
And I believe that's our role as believers: To find God in everything, to find the good all around us, call it out and share it with others. We are supposed to be spreading heaven on earth and impacting the world in a positive way. When you grow in your faith, this is who you should be becoming.
We have the ultimate hope in Jesus. We can't be selling hope to the hopeless and then convince people to remain hopeless. It just doesn't work like that.
There is a man in the Bible named Paul who was dealing with a whole lot of discomfort. He was in and out of prison and most cities didn't want him to even visit. But he was still mentoring other pastors all around the area. In one letter to the church in Thessalonica, he said, "Always be joyful. Never stop praying. Be thankful in all circumstances, for this is God's will for you who belong to Christ Jesus" (1 Thessalonians 5:16-18).
Can you imagine what was running through the reader's mind? They must have been thinking, "What?! Bro, you were just in prison, you're being kicked out of every town you visit, life isn't going too great for you."
But Paul didn't see things that way, he said, "Always be joyful. Never stop praying. Be thankful in all circumstances." He knew the key to joy. It was a perspective shift instead of reacting to your situation out of emotion. He knew when you fill your mind with the things of God, that you no longer have room for negative thoughts. He knew our role in life is to bring heaven to earth. He knew that everything in life is a gift.
Water is a gift.
Our eyes are a gift.
Being able to read this article is a gift.
Every breath with a "thank you" attached to it is a gift.
A cool thing about the end of that verse is that after it says to be thankful in all circumstances, it says, "… for this is God's will for you who belong to Christ Jesus" (1 Thessalonians 5:18).
Being joyful, praying constantly, being grateful—these are all part of God's will for my life and for your life. He wants you to experience all three every day. Not just one of them, not just occasionally. But all three—daily.
If we learn to shift our perspectives and be more grateful for what we do have, joy will radiate from our innermost being. We are all part of something so much bigger. Something we can't even begin to grasp. So, try not to let the small things in life get you down. Keep your eyes open to the beauty and wonder all around. And look up to God, and with a deep breath just say, "thank you."
FOR FURTHER REFLECTION
In ancient Judaism, it was common to thank God 100 times throughout your day. You don't have to commit to 100 times today, but what if we began journaling and thanking God for three specific things each day? If you make a habit out of thanking God for all He has given you, your perspective will begin shifting from circumstantial to heavenly and in return you will be much more hopeful and joy-filled.
See the Good Journal (June 2023) is a great place to start a daily practice. I also discuss this concept much more in depth in my book, See the Good: Finding Grace, Gratitude, and Optimism in Every Day.
Comments