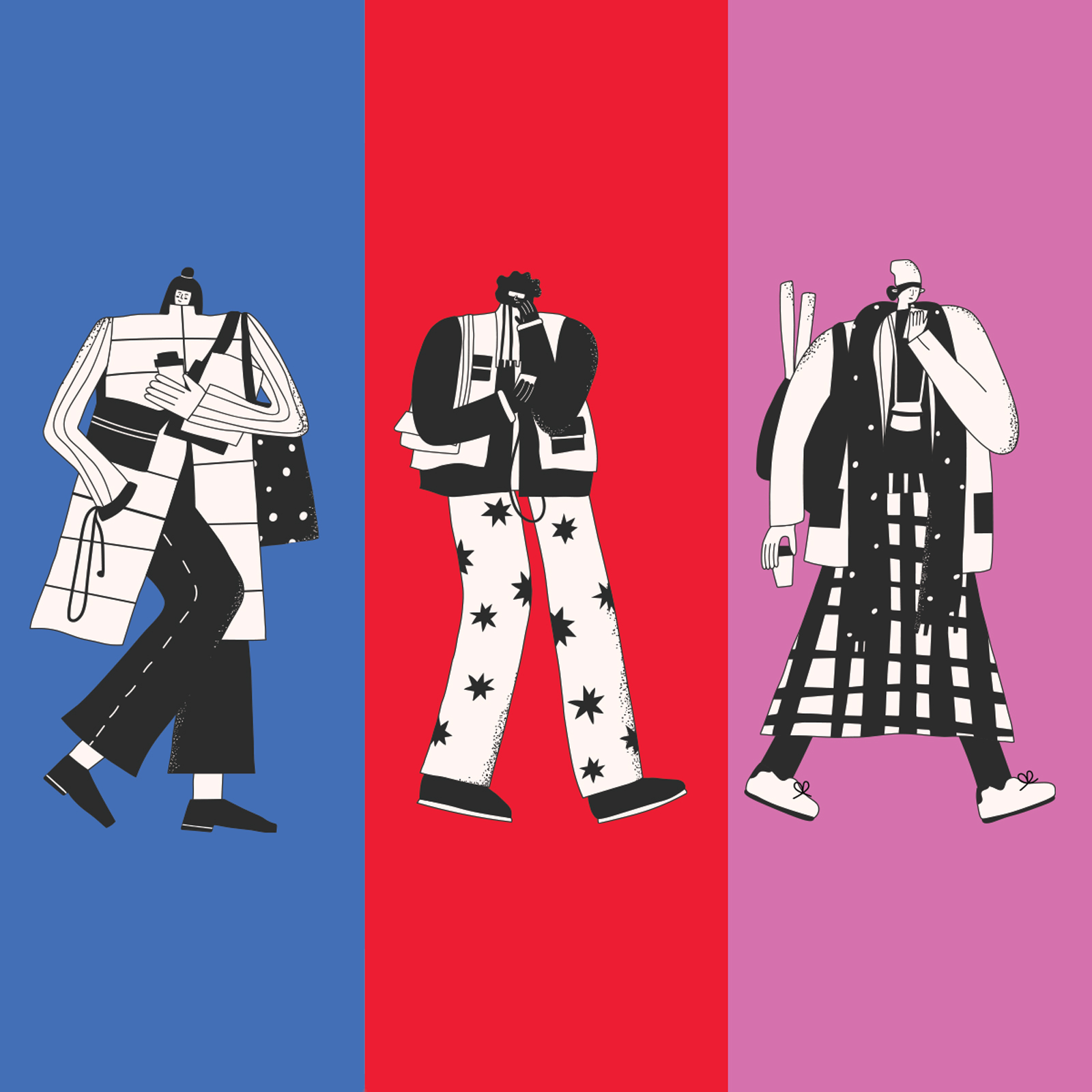 Rock the Internship
"But as the next generation, you can develop a healthy boundary between work and life—and still succeed at work and in your internship."
Graduation is around the corner and some students, if not all, are entering the search for a job or internship. Despite your age, if you are a student, then you are looking for some sort of job experience. For college students (and some high school students), a summer internship could be in your future.
You may be preparing to apply or work at your first internship. As a generation who is ready to dive headfirst into work and career but is found to be anxious about their future, how can you prepare for your first internship?
1. Be Confident.
Walk into that interview or on the first day of your brand-new internship with your head held high—even if you're nervous. In fact, you will most likely be nervous on your first day. Ever hear of the phrase, "fake it 'til you make it"? In almost every situation, not just with career, confidence is an attitude and a mindset that you develop over time. Merriam-Webster Dictionary defines confidence, "as a feeling or belief that you can do something well or succeed at something." Hold your head a little higher, despite feeling nervous, and smile wide; you'll start to feel a bit more confident more and more each day. (If that doesn't work, try the Wonder Woman power pose for confidence before your first day. Go look it up on Google, you won't regret it!)
2. Take Organized Notes.
When you begin your internship, create a folder on your desktop entitled "HR Documents." This folder will hold every form that HR gives you on your first day, so when you have a question three months later about a particular subject, you can reference that folder. Besides a folder, carry a notebook with you to every meeting and at your desk. You never know when you might need to write something down.
3. Ask, Ask, Ask.
It's okay not to know everything! You are young and still learning. When in doubt, ask questions. At first, try and see if you can solve it on your own and if you can't, ask your supervisor. It's okay to ask the questions that may seem obvious from time to time; this is your time to ask questions, learn and grow.
4. Write A Goals List.
Before your first day, write a list of goals of what you want out of this internship. Do you want a career at this company or valuable experience for your first or next job out of college? Do you want a mentor or networking opportunities with other colleagues? Do you want to learn any specific valuable skills? Make this list so you are not overwhelmed on your first week, and check back to this list to keep you motivated throughout your internship.
5. Answer Emails Regularly and Timely.
We all get busy, and can't check our email 24/7, but during a normal workday, try to be that intern who stays on top of their email. Set aside time in the mornings to respond to any emails (some may call this "email batching") and then again in the afternoon. Be polite, courteous and professional in your emails—especially to a supervisor.
6. Set a Work/Life Balance Early.
During internships, you're learning valuable skills that set you up for success later in your career; one of these skills include maintaining a work/life balance. We saw millennials become the burnout generation, repeatedly and frequently adding more to their to-do list; you'll be tempted to do the same. But as the next generation, you can develop a healthy boundary between work and life—and still succeed at work and in your internship. Develop healthy habits such as time management and taking breaks to keep up with your new workload; ask people around you how they do this!
7. Communicate Everything.
If anything, over-communicate. Ask questions, as I mentioned earlier, don't be afraid to communicate if you need additional help or clarification with a work-related task. Speak up! Share your ideas—they hired you for a reason. They want to hear your fresh perspective.
8. Know Who You Are.
Above all else, know who you are and your values—and stick to them. As Christians, you know your identity rests in Christ. Before accepting a new job or internship, check to see if the company's mission and values aligns with your missions and values. Tread carefully and read the job description and company mission statement with close eyes and careful judgment.
Overall, this generation seeks purpose in their work; they want a healthy work/life balance, freedom and flexibility. Your first internship can set you up for success, pave your career path and cultivate important life skills. Take organized and copious notes, set goals before, during and after your internship, communicate your needs and any questions you may have and overall, be confident in who you are. Remember: you got this.
Tips on Succeeding In Your Internship:
Read Career Profiles by people in your field.
Visit your career center or advisor on campus for resume/cover letter tips and other advice.
Connect with people on LinkedIn, Twitter or Instagram who is in your dream company or field.
Olivia is the Editorial Assistant for Peer. She attended Virginia Tech where she earned a degree in public relations with a focus in professional and technical writing. She starts her professional career at The Salvation Army. When she's not in the office, she can be found either scouting out local coffee shops and museums, playing with her dog or hanging out with her friends and family.
Comments