Q+A with Outside Worship
Outside Worship is a trio of music makers who are bound together by their love of Jesus and born out of a desire for community in leading worship and songwriting.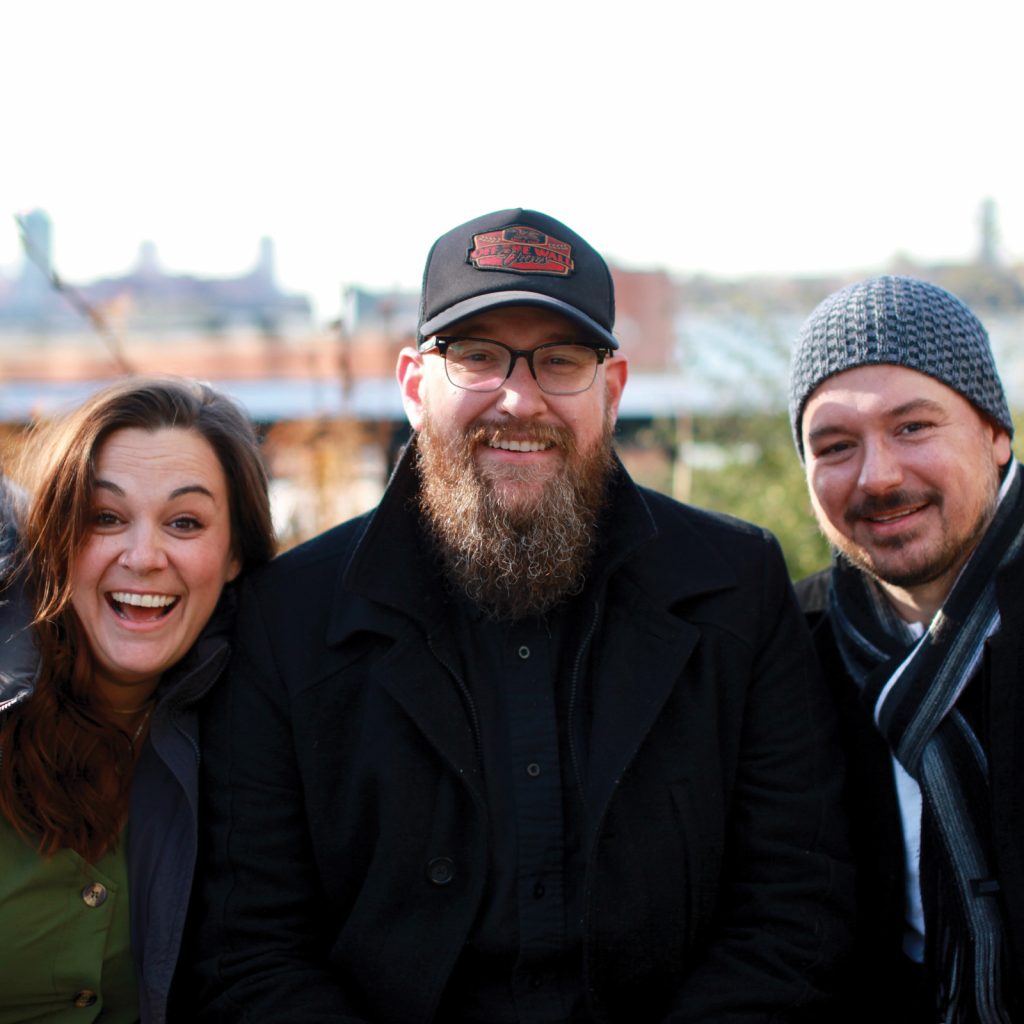 Outside Worship is a trio of music makers formed by Marty Mikles, Anna Street and Phil Laeger who are bound together by their love of Jesus and born out of a desire for community in leading worship and songwriting.
PEER: How did you come to know Jesus?
Marty: I always heard the message of Jesus right from the get-go. But I think for me, I was all about the Sunday school life. But I think by the time I was 14 … I made a concerted like decisive kind of a moment. I was 14 years old when I decided that Jesus was real to me and I wanted to have a relationship with Him. So, yeah. I mean it was always in the conversation, but I decided to ask Him into my heart and for Him to be real in my life.
Anna: Before I answer, actually, I also was raised by Salvation Army officers (pastors) and so I learned about Jesus a lot, and I probably gave my heart to Jesus about 20 times before I was 14 at different things, different events. But I was thinking about this question a little bit earlier and was like, "Oh man, it really was not until I was on 14 or 15 as well and it was when the Holy Spirit became real to me, that I think I took my relationship with God seriously. It was actually through mentors that God had placed in my life and it was through music and art that I actually made that personal connection with who Jesus is and began taking it seriously.
Phil: Yeah, I also [laughter] funny, we just … yeah, anyway, well, I also am the son of Salvation Army officers (pastors) and so, was in church from a very young age. Yeah, similar story. It was not until after I graduated from high school though that I found myself in a really bad place and not really going anywhere in life, kind of that dead end that God became real to me.
PEER: What was the journey of you three coming to form Outside Worship and what did you learn in the interim between the two groups?
Marty: When we are thinking about this question, and we could all answer it differently. That first iteration of us working and doing ministry and worship together was quite the learning experience, and we are all very young and did not really have any idea what we were doing, did not have much life experience, and so I think one of the things that we learned between and now was that relationships and in working closely with people in ministry takes work and that it is just something you have to keep doing. We would all say the Lord called us to this, the Lord asked us to do this, and so that I think that is like the magnet that keeps everything else revolves around us. Like, "Okay, this is hard, but the Lord asked me to do this." So, we just have to keep choosing what God is asking us to do and then working out all the hard stuff that comes with ministry together. So, yeah.
Phil: Yeah, that is a crazy question itself because none of us … We had an opportunity to minister at an event called "Riot Night" in Manhattan. After we had finished our set of worship, a couple of people—a couple of friends—came up to us and just sort of pulled us aside and said, "You guys, let us worship together on a regular basis," and that was kind of the beginning of a stand up "Okay," and so we did—and we still are.
Marty: The really cool thing about all of that transpired with those friends who spoke into us. They did not say, "Hey, you guys should form a band." They did not say, "Hey, you should get together and lead worship for other people"—it was not that at all. It literally just said, "You guys just need to be singing together and worshiping together. So, get on it," and that was a pretty pivotal moment for us.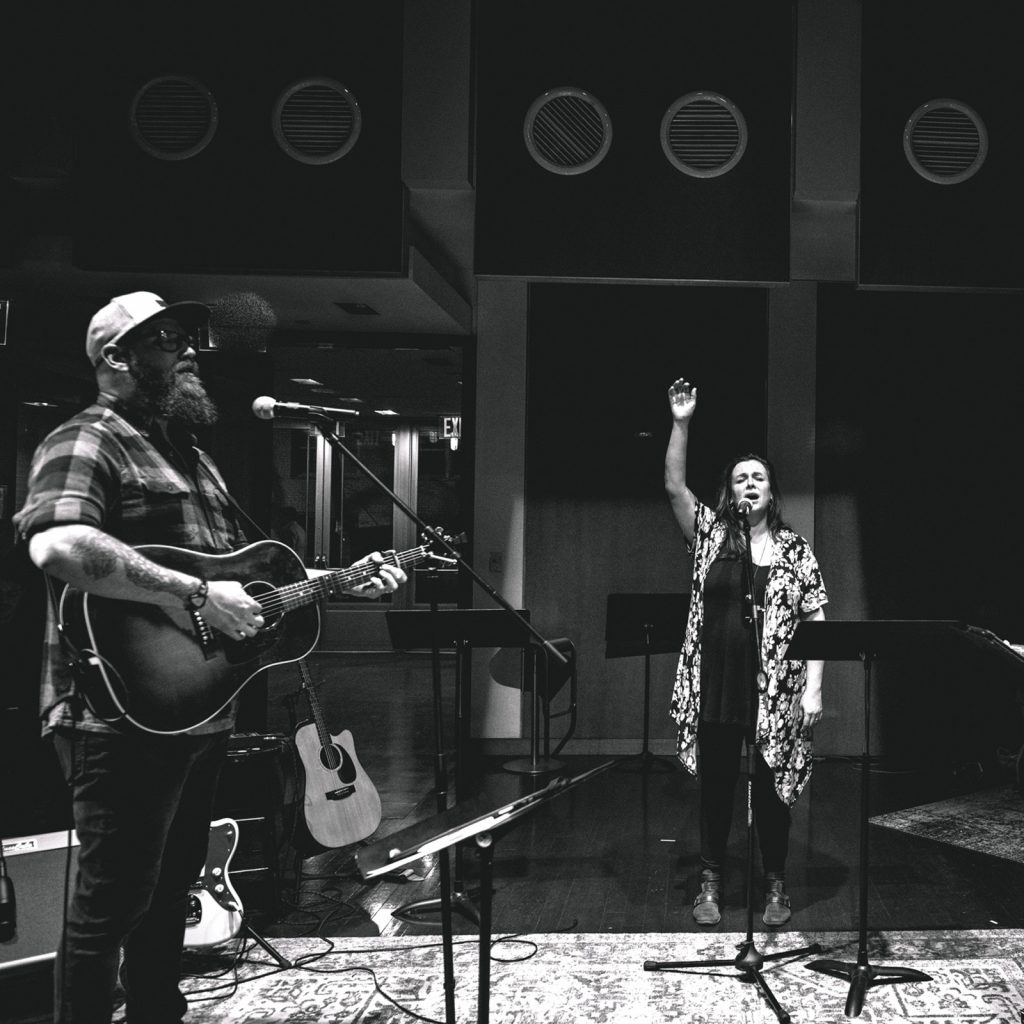 PEER: Can you tell us a little bit about Outside Worship as a collective of artists?
Phil: Yeah. I think my immediate thought to answer this question was just to basically say that all three of us could easily be doing things on our own. As was mentioned earlier, we felt like we were following and answering God's call to us to actually do this together and if we have chosen each other that we are worshiping with each other. It is just dawning on me because we also have a real heart to try and connect with other people with kindred spirits who are doing the same thing and songwriters and worship leaders. That is something that is really near and dear to us. Whether they would consider themselves worship artists or if they were just songwriter, whatever, we just have a heart to try and connect with them and to just encourage them, just to keep going.
One of the things that we have established when we were forging Outside Worship, not during Quarter Past Three, was that we are just thinking about what we wish we had in terms of mentors in our lives, people who are pouring into us, and there certainly were people. I do not know, I think we realized that they were doing the best with what they had to equip us, but we just feel like we want to be for others who are in this kind of like-minded and the same kind of ministry of worship leading and songwriting. We want to be to them what we wish we might wish other people had been for us, and that is not to say we were jaded or anything like that. Of course, we recognize the people who poured into us and encouraged us, but we just feel like the next thing that we should do is support into those maybe younger folks who are coming along to try and do this kind of thing.
Anna: We do have a heart for the next generation of musicians and worship leaders and songwriters. And so, that is the bigger dream than just us putting music out into the world. It is like following the path that God seemed to be putting right in front of us, of making that connection with those people.
PEER: How do you, any of you, remain close with God in the busyness of life?
Anna: I am having a hard time in this season of my life making time to communicate with God like I used to. So, I am learning a whole new way of doing that. But I think my best answer to that is it is hiding the Word of God in my heart. I feel like the Holy Spirit has been revealing to me, "You actually have so much of my Word in your heart," and meditating on it when I am doing the dishes or talking about the Word of God with my daughter, all of that is actually communing with God. It is not just sitting with my perfect smelling candle and my coffee and my Bible like I used to do when I had time in my life. It is like a whole new way of communicating with Him and I am just learning. I guess that is abiding. I guess I am learning how to abide better.
PEER: What word of encouragement do you have for young people in this pandemic today?
Marty: I was joking earlier with these guys—and I said, just wear a mask. I do not know, I think, man, I have so many thoughts about this because it could be anything from learning how to cultivate just the spirit of stillness, trying to take advantage of the fact that we are locked down or we were. Hopefully, by Christmastime this will be much further along, if not done. I think if there is anything that it has taught me is just that there are no excuses to not dream, to think about things that you have been putting off for forever. You have the perfect opportunity to jump on those things, and to really seek the Lord about that and pray about it and dream with the Holy Spirit about that.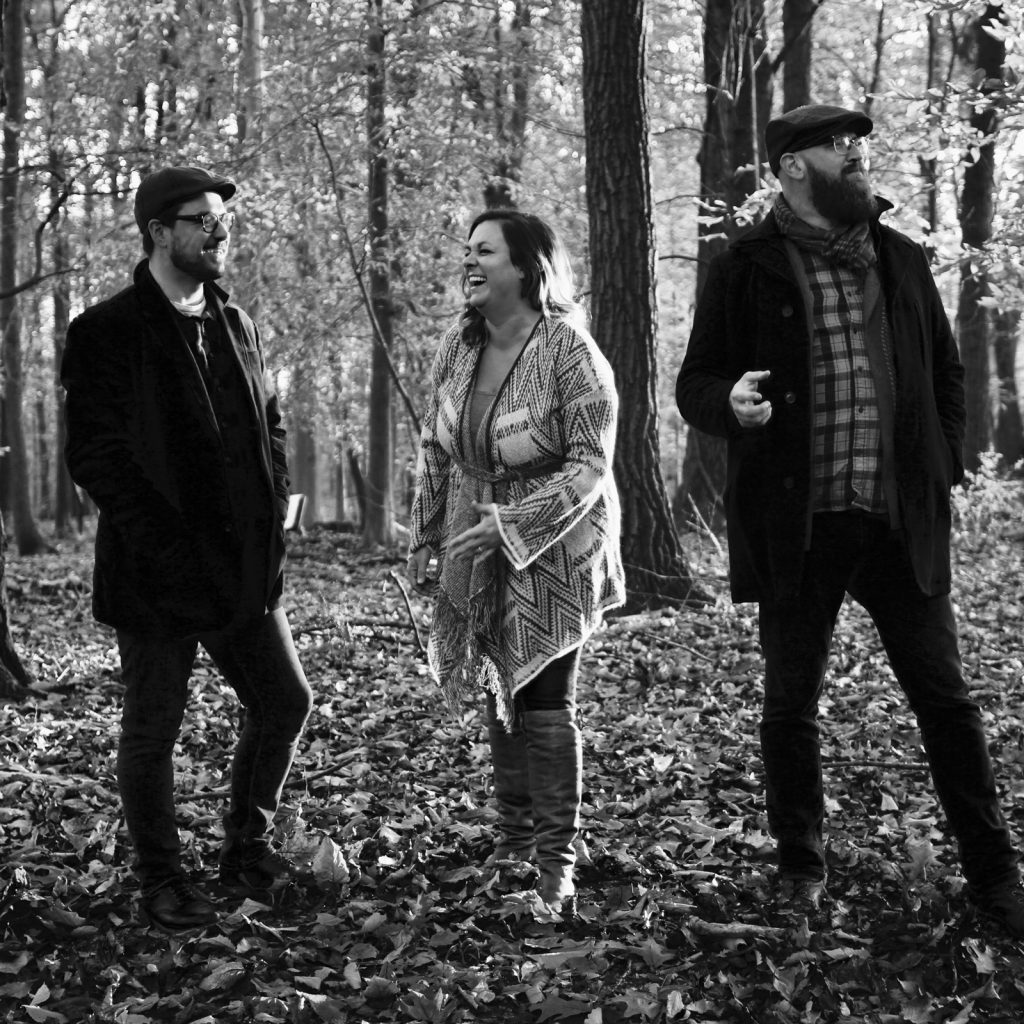 PEER: What is your favorite Christmas memory that you remember?
Anna: Mine, the one that comes to mind for me is not a childhood memory. It was a grown-up memory. My husband and I, when we first moved to New York City, it was our first Christmas and we have no money to go anywhere. We had no one to get a Christmas tree. We had no money to go home, nothing, and so our friends bought us a Christmas tree, and it was such a big deal. It was so beautiful. It was such a big deal and then we sang in this choir at the Episcopal Church at the time in Manhattan and we did a midnight mass on Christmas Eve. And then we went to this restaurant and had a full-on meal at 2:00 a.m. and it was full of people. It was the most magical Christmas I think I have ever experienced. It was so beautiful, almost like people that do not even know that well, but they immediately began family. So that was fine.
PEER: What's your favorite Bible verse?
Phil: Mine is Matthew 11:28, "Come unto me all of you who are weary and heavy laden, and I will give you rest."
Marty: Mine is Galatians 6:2, "Carry one another's burdens, and in so doing, you are fulfilling the will of Christ".
Anna: Well, the one verse that came to my mind that has been through my whole life is actually a passage of Psalm 23, "The Lord is my shepherd" and every part of that I love so.
Follow them on Instagram @oworship and check out their new album on Apple Music and Spotify.
Comments