Q&A with Cade Thompson
"Stay faithful to where God has placed you now and let God do the rest."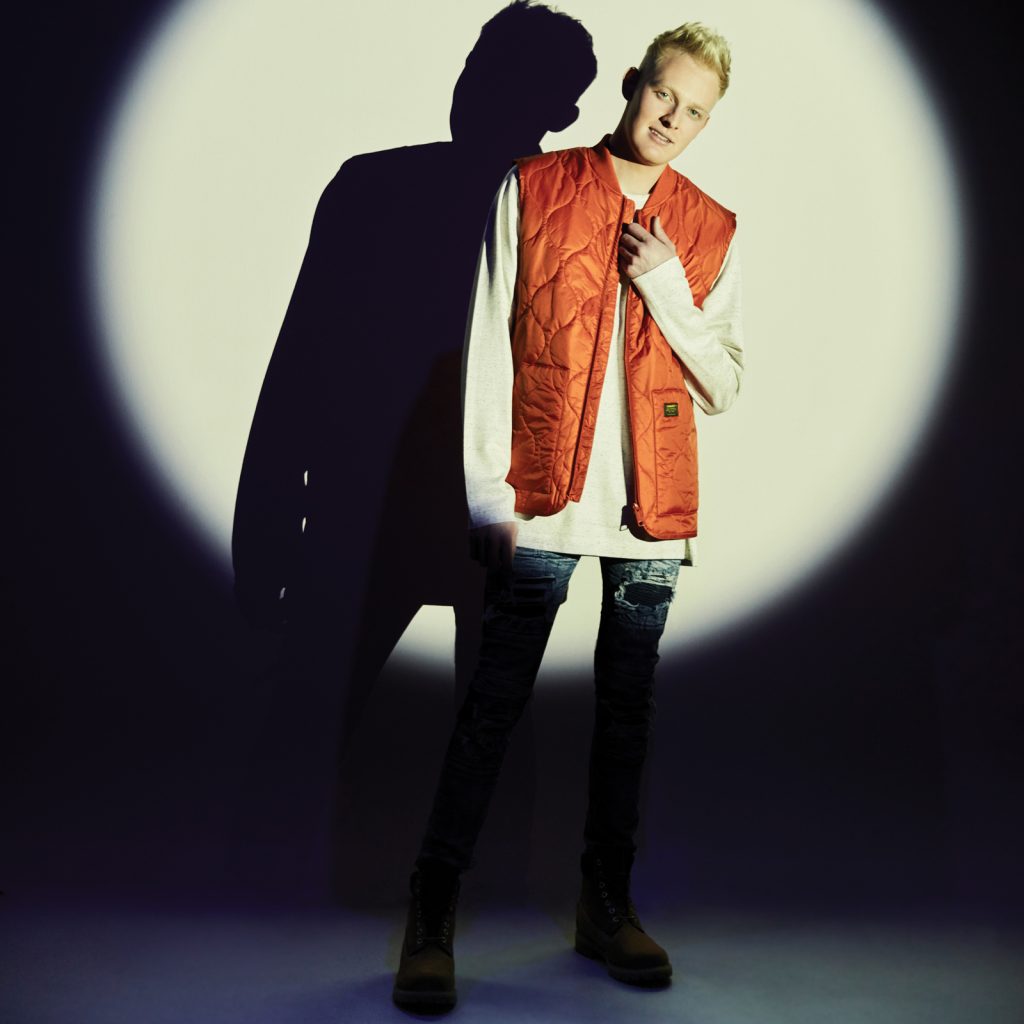 Cade Thompson is a 20-year-old Christian singer/songwriter who just released his latest album in September 2021, "Bigger Story." He chats with Peer about his new album, songwriting and pursuing music at a young age.
PEER: How did you come to know Jesus?
CADE THOMPSON: So, I was raised in the church. My mom was in ministry. She was a children's pastor growing up my whole life and I'm really thankful for those foundations in the church because I really believe they made me into the man that I am today. I found out very quickly that just because you go to church, that doesn't make you a Christian, but choosing to say yes to follow Jesus is what makes you a Christian.
And I remember, it was my summer after my fourth grade, and I went to a summer camp, and it was the last night of camp. And there was a moment at that camp where I just said, "You know what, I want to follow Jesus with all of my heart, with my whole life," and I said, "Jesus, I'm going to choose to trust you. I'm going to choose to follow you. I might not know what it looks like, but I'm going to believe that." And that was the moment that everything changed, and I'm so thankful for Jesus.
P: Describe your songwriting process and more. How does your personal quiet time with God affect your songwriting process?
CT: For me, my songs really start with stories that have happened in my life and stories of people that I meet on the road and traveling. And as I look at those stories in my life or other people, I really try to take time to see how does God fit into that story? What is God saying in that story? And as I look back on this whole record, "Bigger Story," that's really a big theme of this album, is seeing God in those stories. And that's what leads me to write songs and it's encouraging to wake up every day knowing that there are songs to be written about God's goodness. And in my own time with the Lord, that's what really fills me to keep going.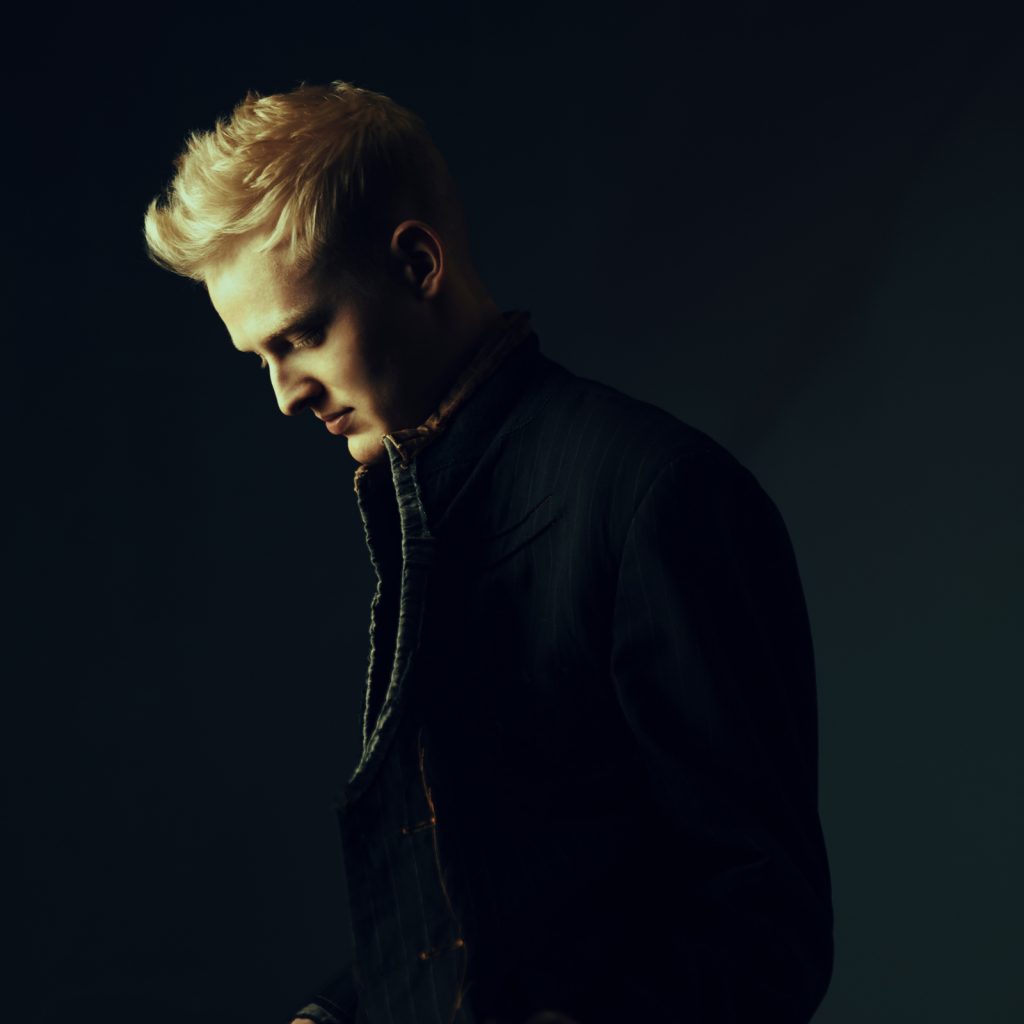 P: What is the heart behind your song "New Normal"?
CT: Yes, that's a great question. So, the song, "New Normal" started for me when I was a senior in high school. I remember walking in my high school just like any other senior would. And that day, there was a school shooting threat at my school, and I remember just the fear that felt real at that moment as I called my mom, she didn't answer. And thankfully, I ended up going home that day safe. It wasn't a credible threat, but that fear just felt so, so, so real. And as I was talking with my mom about what I just walked through, I'd expressed to her that a school shooting threat had been one of my biggest fears growing up in today's world and it really stemmed from when I was five years old.
I remember my mom and I were dropping off my sister at middle school and there was actually an active shooter at her school. Little did I know that fear would begin to creep in at a young age, and fast forward to when I was a senior in high school, about 10 days after this non-credible threat had happened, I was walking into a writing session in Nashville, Tennessee with Matthew West. And I knew the best way that I could really handle and process this situation and these emotions was to write a song and that's what led to the song, "New Normal."
P: What inspired you to write your newest album, "Bigger Story"? And what do you want listeners to take away from it?
CT: The album, "Bigger Story," really started with this one question, if I could explain Jesus to someone that maybe has never even heard of Jesus before, how would I explain it? And it's that we're all living in this world, we're all living in this story called life and we're all in need of a Savior, and His name is Jesus. And like I shared earlier; He's changed my life from the inside out. And I hope that as listeners listen to this record, they don't just hear music. They don't just hear words. They hear life-giving music and life-giving words. And they allow God to step into their story and change them from the inside out. And that's really the heartbeat behind this whole record.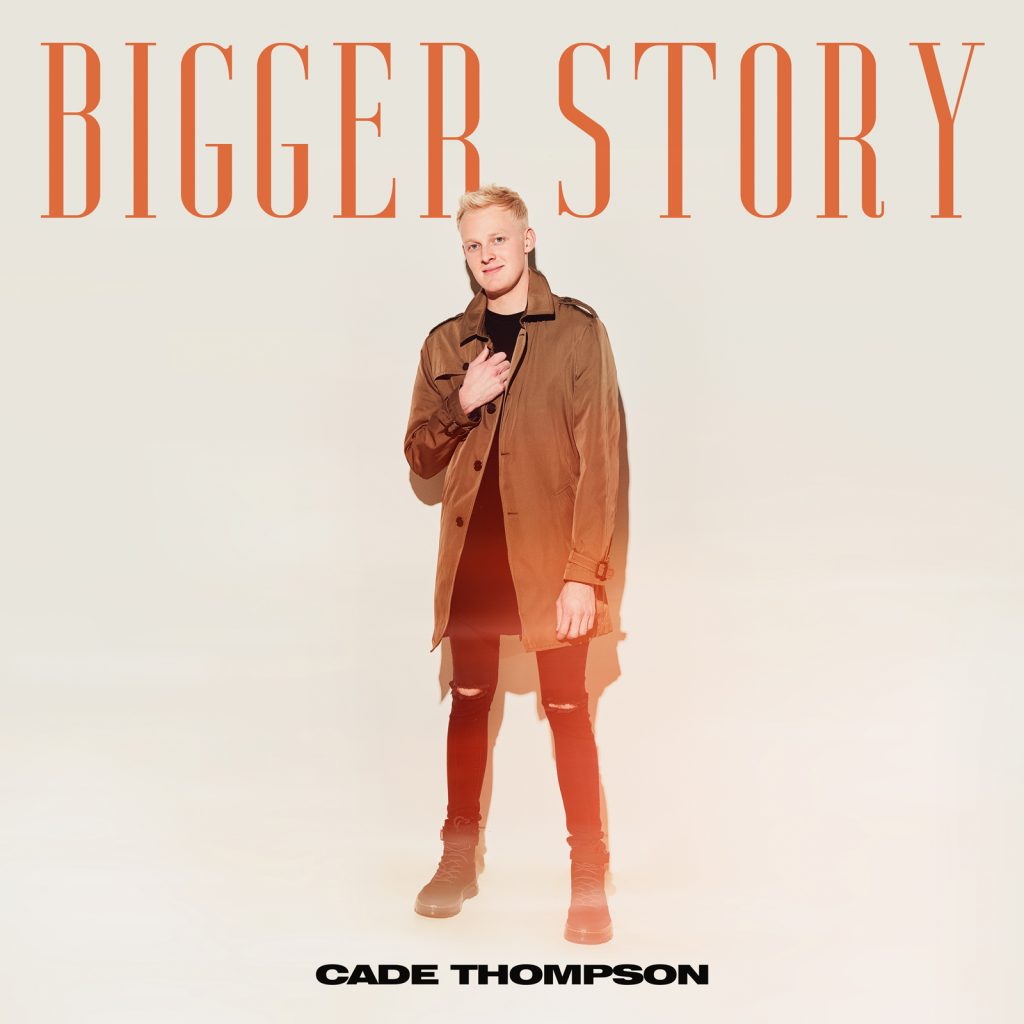 P: How are you continuing to hold on to hope into 2022?
CT: I'll start that question by saying one, it's easier said than done. I think, when people look at an artist or people on screens or TV, they automatically think that they're not walking through the same thing that you're walking through, that all of us people are walking through. There has been moments where it's hard to cling to hope, but my biggest anchor to cling to hope is the word of God. When I open the word of God, I can find hope again. And that's the anchor that I've been clinging on to this year, that's really changed my perspective this whole year. That going into the next year, I am going to be clinging onto that same thing and surrounding myself with people that are going to help me and spur me on to chase after Jesus every day. That's how I find hope in a world that's full of hopelessness.
P: So, what advice do you have for this next generation who may be struggling with their mental health?
CT: I think there are a couple of things to that. I kind of said it earlier, but the first thing I would say is to surround yourself with people that are going to make you a better person. I think that's important. I think it can be very easy when you're in a lower place to really kind of sit in that place and allow people to kind of talk into that. But if you can allow yourself to be surrounded by people that are going to pour life into you, I think that's the biggest game-changer right there. And second, for me personally, when I feel like I'm at a low spot, it's to get back to that quiet place with the Lord. If you need to put down your phone, then do it. If you need to delete social media for a little bit, then do it. Whatever you must do to be a good steward of all the gifts God has given you. That's my advice.
P: Do you have any advice for young Christians who may be interested in pursuing music?
CT: Absolutely. Okay. This is a great question I could give about a thousand answers to. But my first advice is to look where your feet are right now and to know that God has you where you're at for a reason and to be faithful to that. You know, as I look back on my story, how I started was singing in my youth group. That's all I knew at that moment in time. I had no real plans on being on the radio at the age of 19 years old but stay faithful to where God has placed you now and let God do the rest and pray and seek and ask God to expand your territory to whatever levels He wants to take it. I think that's the first thing.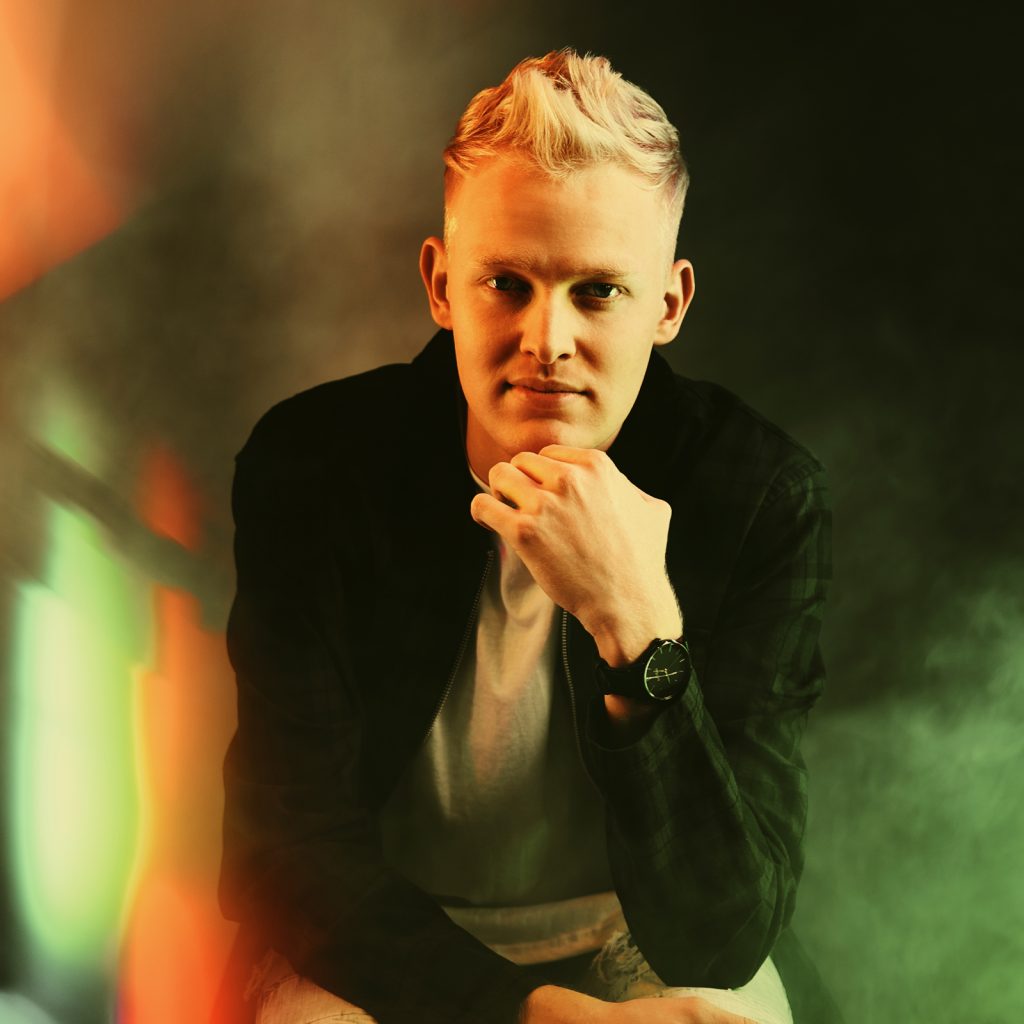 And the second thing is obviously to focus on the craft, spend time, dive in to be the best musician or artist that you can be. The third thing, if you're a songwriter, this was hard for me to hear at first a few years ago, but keep writing, keep writing, keep writing, keep writing, keep writing. Songwriting is like a muscle. It's like if you don't ever go to the gym, how are you ever going to have muscles? If you don't ever try to write songs when you don't feel like it, how are you ever going to get good songs? And so that's something I had to learn at a young age. It's hard. We wrote probably over a hundred songs for this debut album and it's through the process of writing and writing and writing that you're able to see what's God's heart for this project.
P: What is something that God is teaching you right now?
CT: I think for me lately, it's just been a cool season for me to really process this album. As I've had this dream since I was five years old to put out music like this that the world could hear. And alongside that is, I've been really in this season of just learning what it means to walk by the Spirit and not by the flesh, and it's been a real game-changer for me. Even as we were talking about evangelism earlier, asking God to open my eyes every single day to the people around me that need Him. And it can just be one person each day. And what does it mean to walk by the power of the Holy Spirit? It's a game-changer and I've seen that in my life, even in the past few weeks. It changes my heart from the inside out and people see it too. So, that's what God's been teaching me through this whole process.
P: What's one of your go-to self-care habits?
CT: Ooh. I love coffee. I don't know if that's considered self-care. It's more like a daily discipline, but I do love coffee. I love going to coffee shops, to really answer that question. So, if I need to just go somewhere and just chill out, like probably after this, I'm going to go hang out at a coffee shop. I know I'm going to see some of my friends which is always a win-win. Some coffee and some friends. And, I do like being outside a lot of the time during the summers. I like fishing. I really enjoy that. And being with my family, being with my friends and people that are gonna speak life into me, just like what I was talking about earlier. Those are the ways that I take care of myself.
P: Okay. So, what are you listening to right now?
CT: Oh, wow. Wow, that's a great question. So, I'm a big Phil Wickham fan and I've been listening to his whole record a lot lately. Non-stop. I've also been listening to a lot of Brandon Lake. I really love his music a lot. Podcasts? I have a buddy named Jonathan Pokluda. He has a podcast called "Becoming Something," and I absolutely love that podcast. I don't know if you've heard of it, but it's good. I listen to it basically every week whenever they have new episodes come out. I really loved his advice to people of our generation and it's great. So, yeah.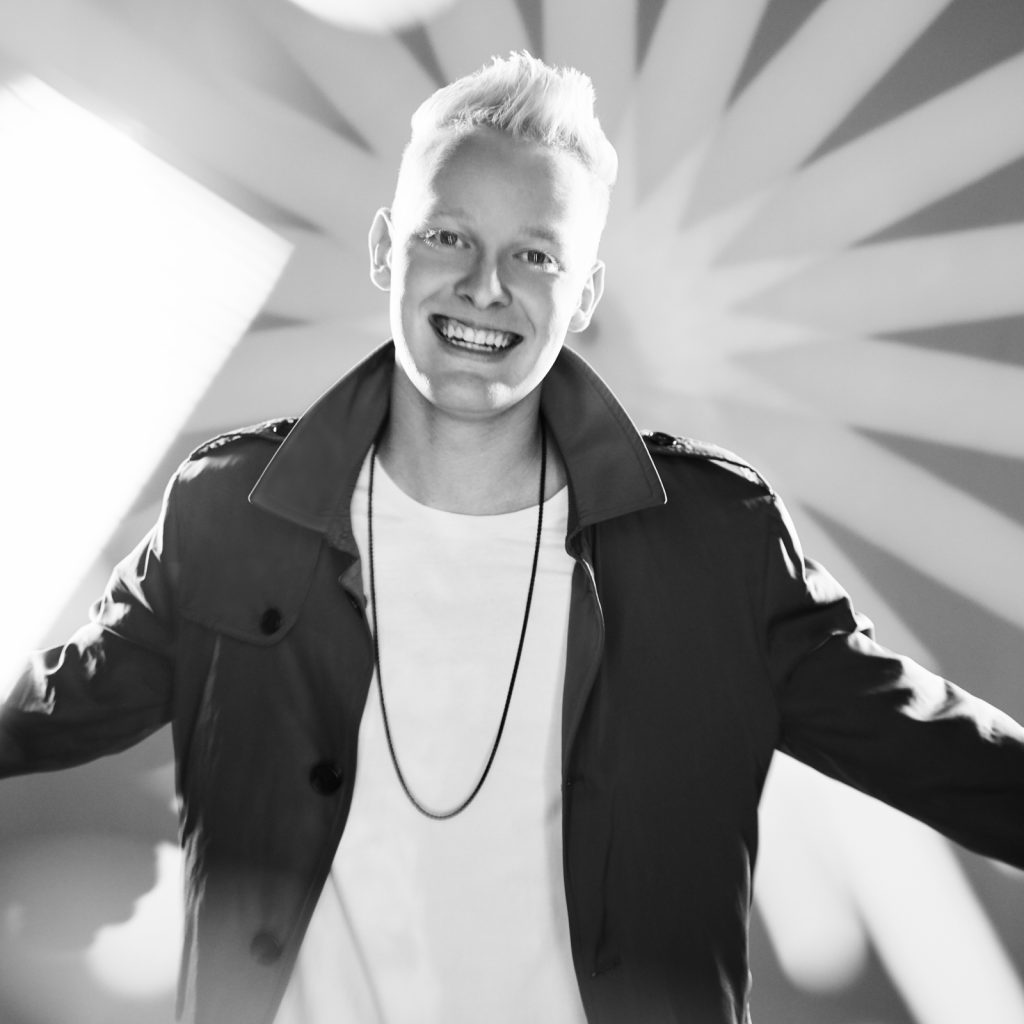 P: What is your favorite Bible verse?
CT: My favorite Bible verse is Joshua 1:9 and it was really one of the first few Bible verses that I really understood at a young age, in the story of Joshua and how beautiful it is. "Have I not commanded you? Be strong and courageous. Do not be afraid; do not be discouraged, for the Lord your God will be with you wherever you go" (NIV). As I look at my story, I really see that playing a big part in my life. There are moments where yes, I had fear. Yes, I had doubts, but I always knew that there was a God that was walking with me in the middle of the storms.
Comments