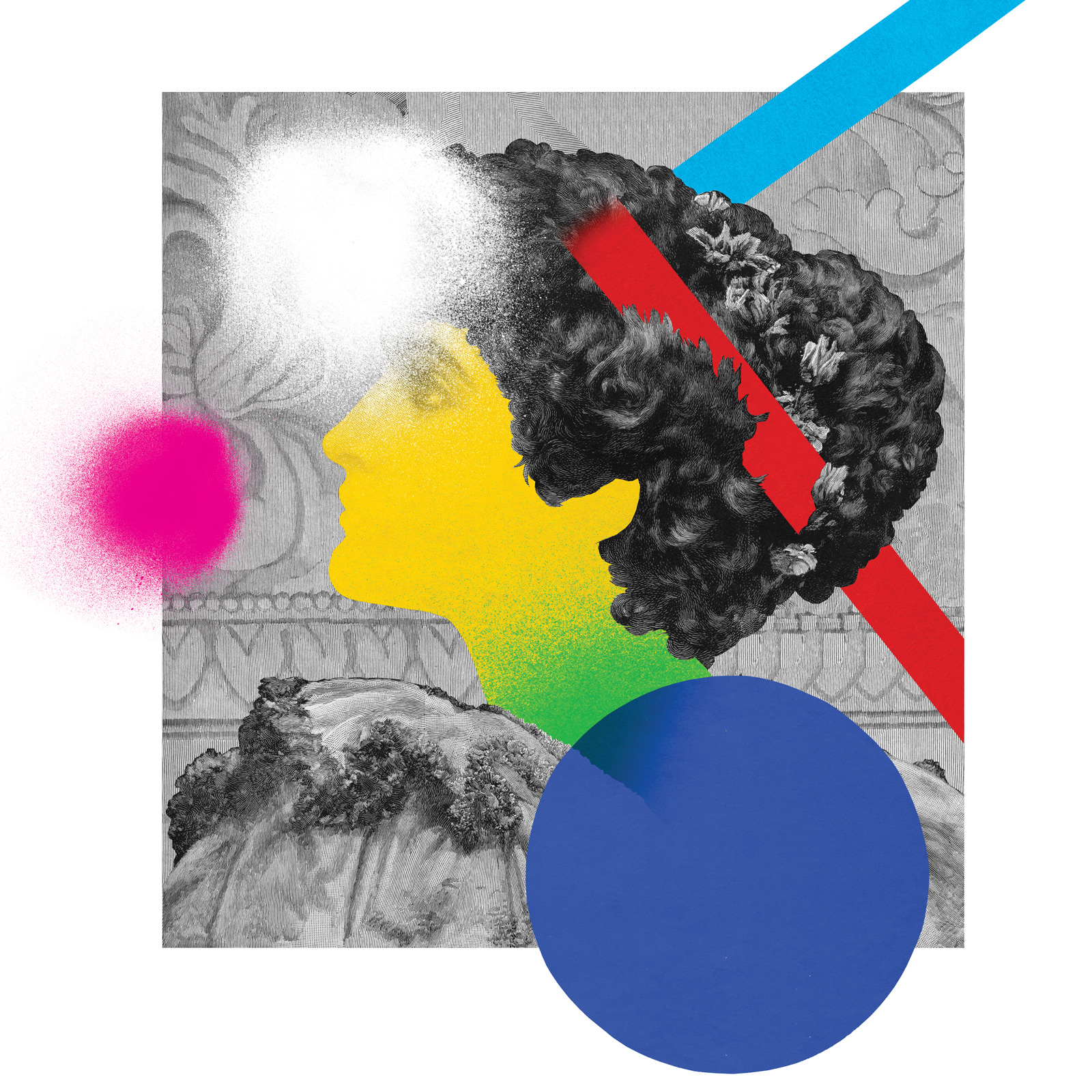 Image Credit: Valero Doval
Not the Same Old, Same Old
God doesn't sell young people short. Jesus renovates your life and makes you a totally new creation.
Do you like to travel?
To me, there's something spectacular about travel. There's so much newness—new places, new things, new people, new food. Travel draws me out of my ordinary and drops me into a context where I'm forced to learn, adapt and grow. And when I return home, I'm always changed. I've been exposed to things, places, people that affect me and change some part of me.

But they don't change everything. At heart, I'm still the same. Same old Jaquelle, dressing the same way, speaking the same words, eating the same food and listening to the same music. My identity has not changed.

And that is what makes Jesus so unique.

Lots of things affect some change in our life, but only one thing has the radical and earthshaking power to transform everything in our lives–and that is the gospel of Jesus Christ.

Once you take that gospel to heart, everything in your life is different. Why? Because you, like a butterfly emerging from its cocoon, have been fundamentally transformed from one thing to something completely different.

It happened to Paul, a guy whose life was changed in one fantastic moment when light from above suddenly surrounded him and Jesus challenged him to find a better way (see Acts 9). That incredible encounter led Paul to write:

"If anyone belongs to Christ, there is a new creation. The old things have gone; everything is made new!"

2 Corinthians 5:17 (NCV)
In other words, Jesus renovates your life. But not a Chip and Joanna Gaines Fixer Upper renovation. He doesn't just make a few tweaks, knock out a few walls and paint a few doors. Jesus bulldozesyour life. He removes everything old, broken, damaged and gross and makes you a totally new creation.
1. Your Purpose
And when He does that, three central things change in your life: 1) your purpose, 2) your perspective and 3) your pursuits.

The first way Jesus changes your life is by changing your purpose. From Paul we see that the gospel is a story about brokenness and reconciliation. It starts with God creating a world and humans for His glory, only for humans to rebel against this holy God and go their own way. They broke relationship with God, and they were punished. Humans were now under the wrath of God.

And they could not pay the price to restore that relationship. So, God paid the price for them.

God became one of us and dwelt among us, Jesus Christ lived the perfect life we couldn't live, died a sacrificial death to atone for the sins of all who will believe in Him and rose from the dead victorious over death. He made a way for humans to be saved. He reconciled sinners to God. And one day He will return and bring final restoration to His people.

If you have believed this message and trusted in Jesus, then your purpose has changed. Once a slave to sin, now you're a child of God. That means your loyalties have changed. Your loves have changed. Your mission has changed. And your message has changed.

You've been given a breathtaking new purpose. It's to love and glorify God. Or, as the Westminster Catechism famously says, "Man's chief end is to glorify God, and to enjoy Him forever."

2. Your Perspective
This change of purpose works out in every area of our lives. Most importantly, it changes our perspective—namely, our perspective on what it means to be young.

A lot of people have low expectations for young Christians. They think we don't really need to obey God or pursue holiness right now. I mean, we're only young once, right? We might as well have fun. Furthermore, they think God can't do much through young people anyway. They say that we don't have the resources or the abilities to be seriously used by God.

But know this: God wants young people to serve Him right now. God wants your youth. No, even more, He deserves it.

God doesn't sell young people short–Jeremiah, Mary, David, Jesus' disciples were all young people, teenagers, that God called to humongous tasks. Prophesy to Israel. Bear the Son of God. Defeat a giant.

God has saved you at this particular moment in time not by mistake but with incredible intentionality. This time is filled with responsibility. He's giving you unique opportunities, relationships and windows through which to glorify and enjoy Him now and that won't be open to you when you're older.

The gospel means you are redeemed. You don't have to feel like you're wasting your youth. You don't live for culture's low expectations. You strive for God's high expectations. "Serve Me. Expand My kingdom."

And that's what He's called you to. It's what He's called me to. Serve Him, and expand His kingdom. This is not the time to slack off. It's the time to stand out. Your Pursuits.

3. Your Pursuits
So, the gospel changes your purpose, your perspective and, finally, the gospel changes your pursuits. It makes a concrete difference in how we live day-to-day.

In another letter Paul wrote, he urged a young pastor named Timothy to "run away from the evil desires of youth. Try hard to live right and to have faith, love, and peace, together with those who trust in the Lord from pure hearts" (2 Timothy 2:22, NCV)

Righteousness, faith, love, and peace are our worthy pursuits.

First, we pursue righteousness by seeking what's right. And we learn what's right by studying God's Word. If we've been changed by Jesus, if our purpose is to live for Him, we should long to know His truth. We should abide in His Word. It should be our life support.

Second, we pursue faith by cultivating obedience to God. One way to pursue this is through prayer (1 Thess. 5:17). If the gospel has changed your life and rearranged your priorities, it should make you long to talk to your Heavenly Father in prayer. To worship, repent, thank and petition Him for your needs.

And third, we pursue love and peace in our relationships. We love others more than ourselves. We serve willingly. We encourage joyfully. We don't lead others into sin or pick petty fights. Instead, we extend love and pursue peace.

The gospel changes your pursuits. How can it not, if our purpose and perspective have changed?

Yes, the gospel changes everything–your purpose, your perspective and your pursuits. The gospel is for every Christian of any age, including you. Remember… "If anyone belongs to Christ, there is a new creation. The old things have gone; everything is made new!"

For Further Study
To think more about how the gospel changes everything, check out these resources:
"This Changes Everything: How the Gospel Transforms the Teen Years" is a book Jaquelle wrote when she was 18 that expands on this topic.
Read "Don't Waste Your Life" by John Piper. It helps you understand what your purpose is.
"The Age of Minority Podcast" is a podcast for young people about the gospel. Jaquelle and her dad host it and talk about how young Christians should think about faith, culture and life.
Comments