Jesus Theater
Lives have been transformed and the Gospel has been shared via "Jesus Theater."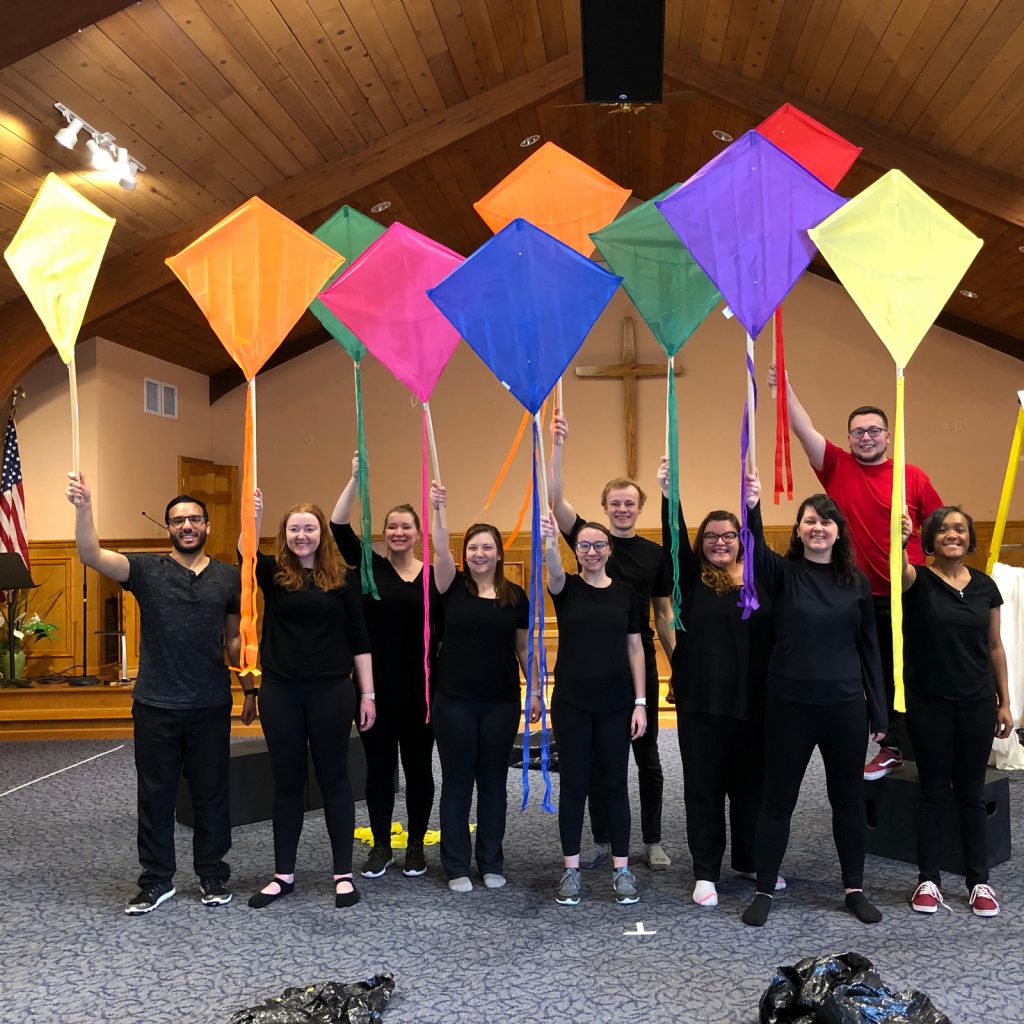 I remember watching one of the first Jesus Theater presentations directed by Becki Phillips in 1999 at Camp Ladore. I was seven years old. I remember the song, "He Lives In You" blaring at the end of the piece. In that moment, I knew that Jesus loves me and that "He watches over everything we do." To this day, I cannot hear that song without the memory of encountering the love of Jesus. It is not uncommon for children to hear a song that was used in Jesus Theater and to remember Jesus and what He has done for them.
As a young adult, I sat in rehearsal for Jesus Theater under the direction of Katie Luse. She asked the cast to consider if we truly believed the gospel story. I had grown up in the church but realized I had never looked at the Gospel and asked if I truly believed it. By stepping into the gospel story week after week, I was able to encounter Jesus, to receive healing and to accept Him into my life. What I came to realize is that it is impossible to encounter the gospel and not be changed. Every cast member that has been a part of Jesus Theater from 1999 to today has a story of impact of how the gospel became real for them.
Becki Phillips was the first to imagine and begin to define what we now know as Jesus Theater. Her creative mind pioneered hearing both Christian and popular music, using it to tell the gospel story in a way that could be understood by the youngest camper to the oldest audience member. Beginning in 2014, the Eastern Territory, under the leadership of Katie Luse, began to take a Territorial approach to developing a new Jesus Theater piece to be used at every camp in the territory. Since 2014, camps in the Eastern Territory have recorded over 43,000 lives committed to Jesus because of the ministry of Jesus Theater. Jesus Theater has since spread outside of the Eastern Territory and has been used in the South, Central and International Territories.
Countless directors have bravely stepped into the gospel story and have worked with their cast to present it to their audiences. Jesus Theater has been used not only at camps, but also at divisional events, corps ministry, open air concerts and more. We are called to "Go and make disciples of all nations" (Matthew 28:19). For those of us privileged enough to be a part of the Jesus Theater ministry, we are praying for a new passion for the gospel to spread throughout The Salvation Army, and to see the lost become found.
By Erin Morgan, Dance Ministries Specialist/Kroc Center Arts Liason, USA Eastern Territory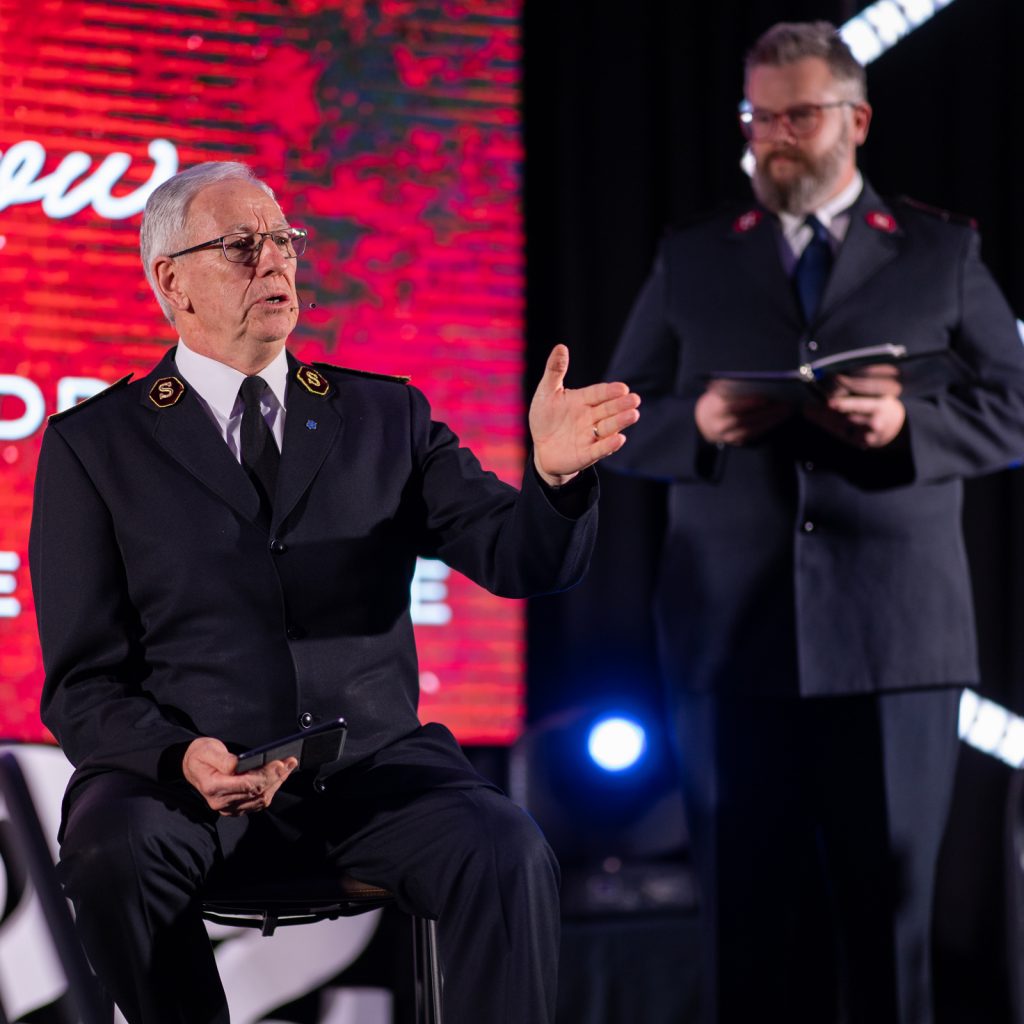 General Brian Peddle Encourages Young Salvationists
After an anointed gathering at USA Southern Territorial Headquarters in Atlanta on the morning of Friday, March 25, the General and Commissioner Rosalie Peddle made the short journey to Chattanooga, TN to stand alongside a group of over 300 committed young people of the Kentucky-Tennessee (KT) Division. The General and Commissioner Peddle were supported by USA Southern Territory leaders, Commissioners Willis and Barbara Howell, and members of the Territorial and KT Divisional staff.
Due to the COVID-19 pandemic and its wide-ranging impact, the gathering was the first for the division in this form since 2019. The Friday evening meeting opened a full weekend of events. The General and Commissioner Peddle were presented a handcrafted gift on behalf of the youth of the division followed by an informational and humorous video providing background on the region.
The General and Commissioner Peddle also took part in an extensive and informative question-and-answer session with the youth. Asked what she learned from the challenges of the pandemic, Commissioner Peddle spoke glowingly on the "kindness, love, hard work and resilience of The Salvation Army around the world. The biggest thing God's shown to me is my need of Him, because when I was left with nothing and didn't have a proper opportunity to be able to move around the world, I needed to rely on Him. I really had to go deep into my faith, and I'm grateful for the times that I've been able to study and pray and really understand what God is still calling me to do."
The General was questioned on his hopes and dreams for The Salvation Army in the future. Drawing on the inspiration of the assembled youth, he said, "I'll tell you what the fulfillment of those hopes and dreams are. It's to look across an audience of younger people with so much potential, who are trying to figure out what this whole walk with God is all about. Out of this comes the future of The Salvation Army."
The evening also featured musical worship performed by local youth, with Commissioner Willis Howell joining the ensemble on the banjo for a rendition of "I'll Fly Away." Seven young people also received graduate certificates from the Corps Cadet program, with personal congratulations and photos with the General and Commissioner Peddle.
In bringing a challenge to the youth, The General and Commissioner Peddle spoke eloquently on three focuses of confidence, commitment and courage. The Youth Councils theme of "Even If" was woven throughout the message, with the General citing the faithfulness of God and sharing the good news that "even if it doesn't work out the way that I want it to or the way that I hope it will, God will be faithful."
"God calls us to a full commitment of ourselves to Him," he continued, "We then can respond to Him by being fully committed to Him. Being a follower of Jesus is about being committed …To commit ourselves to God means that we yield ourselves, surrender to Him and trust Him with our lives so that in the end, we know that He is walking with us and we don't have to worry about who is going to catch us when we fall."
By Brad Rowland, Staff Writer for The Southern Spirit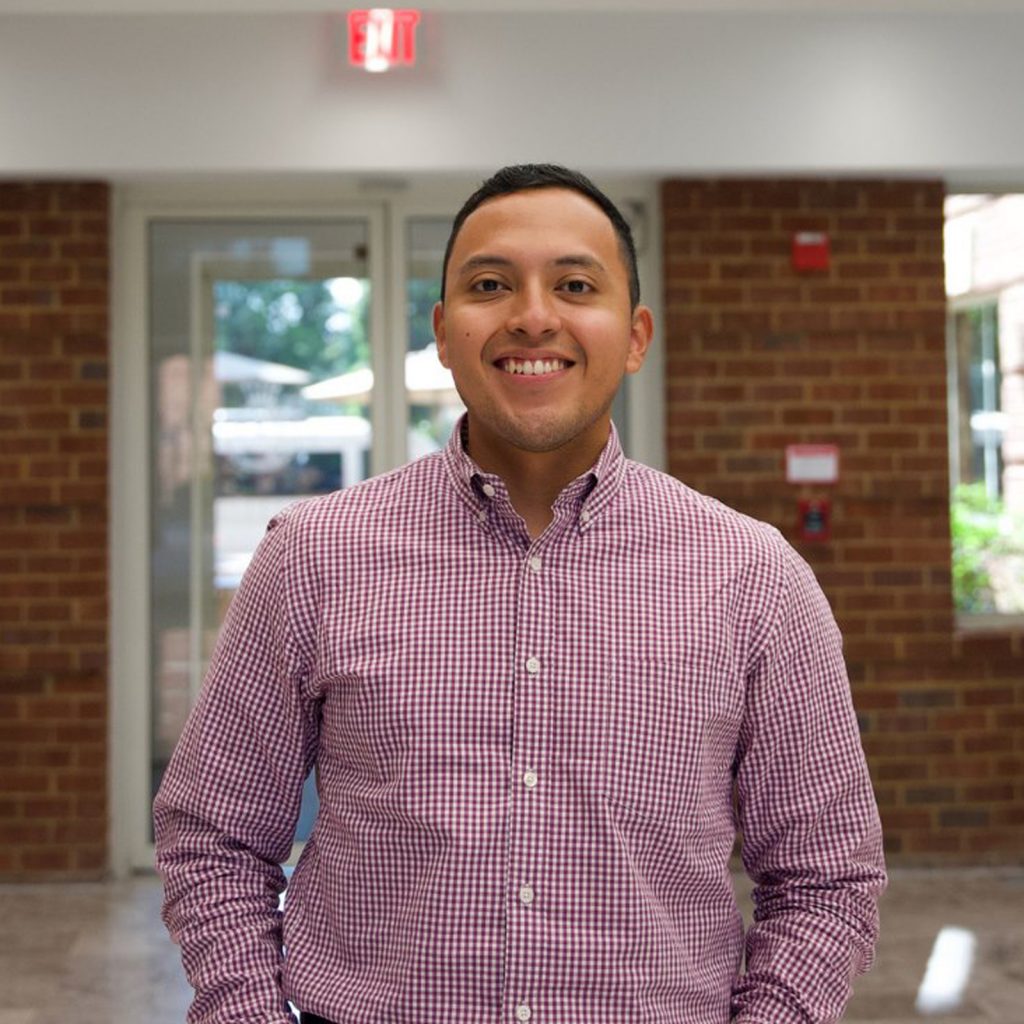 Echelon Member Spotlight: Sebastian Galvez
Sebastian Galvez is the founder and president of one of the newest Echelon chapters in Morristown, NJ. His journey there is a testament to how even the smallest drop of water makes ripples in the biggest oceans.
Although the pandemic delayed the chapter's efforts for about 12 months, its members were devoted to making their presence known on social media. "We want the community to know about the events we're running, the impact we're making and the type of members we're looking for," Sebastian said.
Sebastian is dedicated to making a positive and lasting change in the community. It all started with a generous scholarship that supported him through college, and then an internship that opened career opportunities. Now apart from his day job, he is a member of various non-profit boards and involved with community-focused initiatives. His dedicated service to his community recently led him to be recognized as one of Somerset County's 40 under 40.
"You never know how God will use one act of kindness to make a tremendous impact," Sebastian said. As president of his local Echelon chapter, Sebastian aims to empower others to realize the impression they can make—no matter their age, experience or education. Sebastian believes that anyone can reinvest their energy and skills to help others in need.
By Bianca Rossell-Nunez, Digital Communications Intern. For more information, follow on Instagram @Echelon_Morristown.
Ukraine Relief
With a long-standing presence in Ukraine and surrounding countries, The Salvation Army and its leaders are part of the communities in which they serve and have been responding to local needs. The Salvation Army World Service Office (SAWSO) has activated its global response network to help support the refugees and others affected by the crisis.
"The Salvation Army in the United States stands in support of the global efforts that are being provided to the people of Ukraine and surrounding countries during this time of crisis," said Commissioner Kenneth G. Hodder, National Commander for The Salvation Army.
Where it is safe to serve, Salvation Army officers have pivoted programs to provide shelter, food, clothes, blankets and emotional and spiritual care to those who have been displaced from their homes and are seeking refuge.
The Salvation Army in Ukraine is providing urgently needed food and hygiene items to internally displaced families.
To learn more about how you can help and how The Salvation Army is assisting Ukraine, visit bit.ly/3ISHH9u.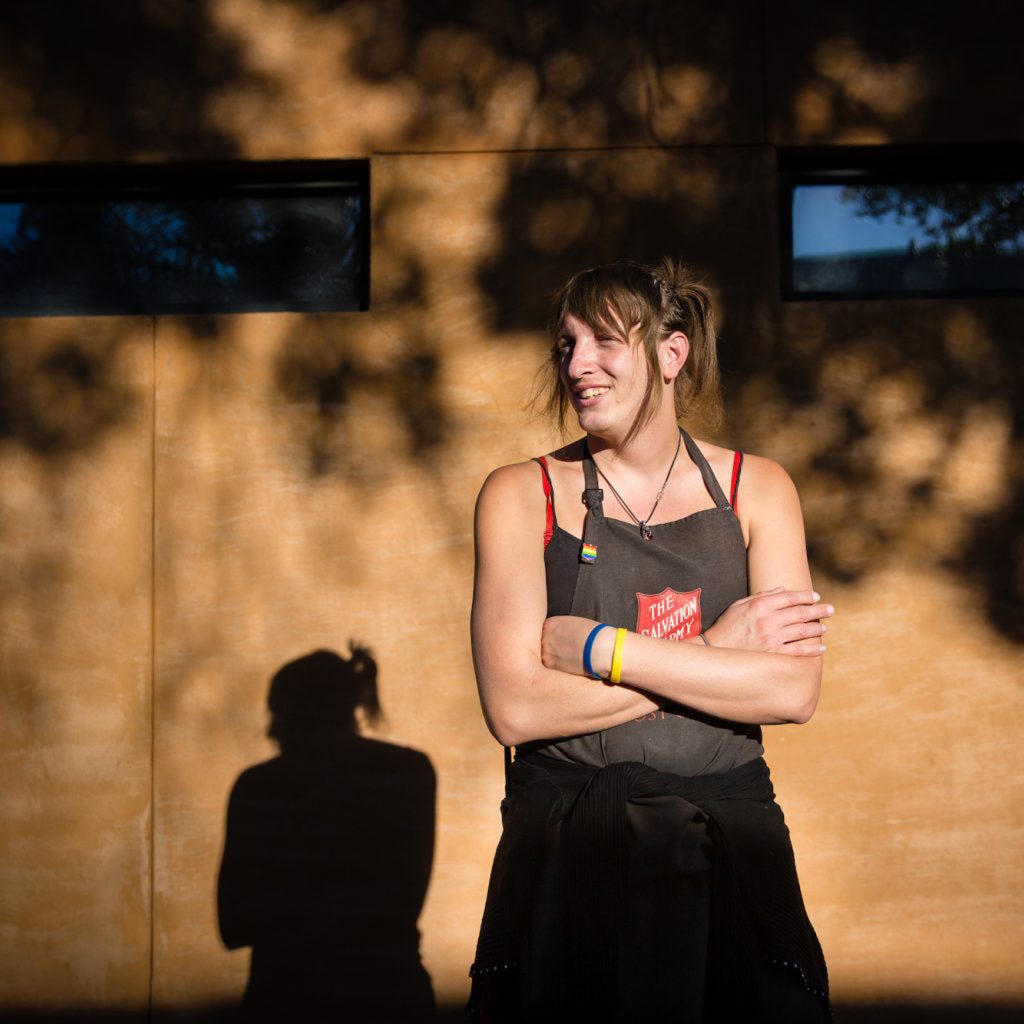 LGBTQ Safety Dorm In Las Vegas
The Salvation Army's LGBTQ Safety Dorm was opened initially as a safe place for transgender men and women to stay in 2013. Since then, the dorm has doubled in size to 18 beds and has broadened its reach to all who identify as LGBTQ. It remains a safe place to sleep for those experiencing homelessness in Las Vegas.
"We just want to create that safe space. That's very important for us," said Las Vegas Director of Social Services Juan Salinas. "We work with other agencies who are aware that we have that available … We have made that connection that now we just get texts—'Hey, I have somebody' 'Yeah, send them over'—and we'll make sure that they're welcome."
To read the original story from Caring Magazine, visit bit.ly/3IwGYKO.
Comments