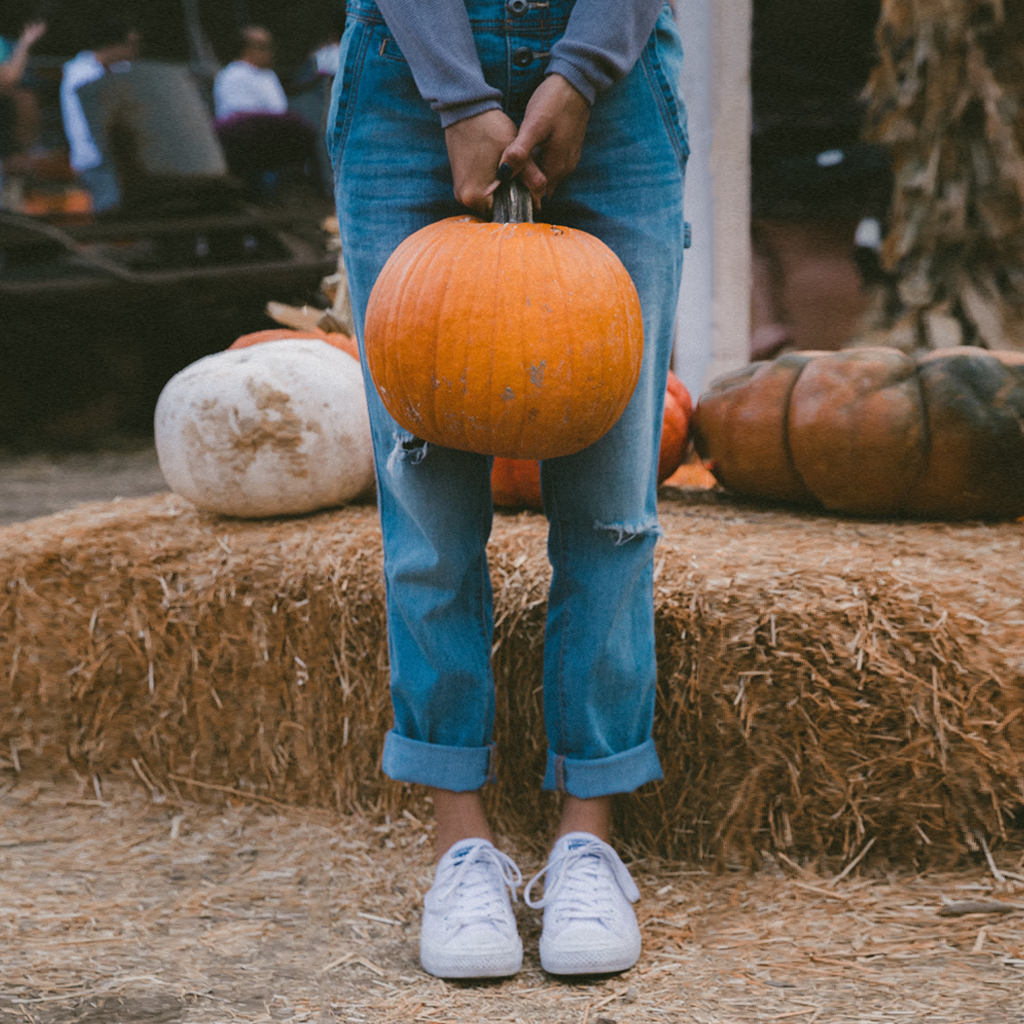 Spiritual Growth
Article
Invite Christ To Your Thanksgiving Table
There's plenty of turkey, stuffing, and mashed potatoes, but how do we remember Christ in the midst of all of those trimmings?
There's plenty of turkey, stuffing, and mashed potatoes, but how do we remember Christ in the midst of all of those trimmings? Here are some practical ideas:
1. Before & After Prayers
Using folded index cards or decorative paper, write two prayers of thanksgiving—one to say before the meal, and one to say after. Keep these on the table year-round to remember to give thanks each time you sit down to eat.
(Before Prayer)
Dear Father, You are the Giver of every good gift. Thank you for providing this food on our table, and for being our Bread of Life—You are all we will ever need (John 6:35). Thank you for providing our shelter, and for sheltering us through every season of life (Psalm 91:4). Thank you for friends and family, and for being the Friend who sticks closer than a brother (Proverbs 18:24). Our hearts are full of praise and thanksgiving for every blessing You have given us. Thank you for… (go around the table and speak out what you thank God for). We declare Your praises today, God. In Jesus' name, Amen.
(After Prayer)
Father God, we thank You for the nourishment that came from this meal. Help us now as we walk in Your presence, and strive to live for You in our thinking, our speaking, and our doing. We commit our lives to You. Please use us for Your glory. In Jesus' name, Amen.
2. Will You Come?
Invite someone to your Thanksgiving dinner who may not have family they can celebrate with. This could be a foreign exchange student at your school, or a college student who isn't flying home and doesn't have family in the area to celebrate with.
"Keep on loving each other as brothers and sisters. Don't forget to show hospitality to strangers, for some who have done this have entertained angels without realizing it!" (Hebrews 13:1-2).
3. I Am Says You Are…
Put an encouraging Bible verse under each person's plate or name card at the table. Here are some to choose from:
Isaiah 41:10 "Don't be afraid, for I am with you. Don't be discouraged, for I am your God. I will strengthen you and help you. I will hold you up with my victorious right hand."
Psalm 46:1 "God is our refuge and strength, always ready to help in times of trouble."
1 Peter 5:7 "Give all your worries and cares to God, for He cares about you."
2 Timothy 1:7 "For God has not given us a spirit of fear and timidity, but of power, love, and self-discipline."
Psalm 16:8 "I know the Lord is always with me. I will not be shaken, for He is right beside me."
Psalm 55:22 "Give your burdens to the Lord, and He will take care of you. He will not permit the Godly to slip and fall."
Psalm 118:14 "The Lord is my strength and my song; He has given me victory."
Deuteronomy 31:6 "So be strong and courageous! Do not be afraid and do not panic before them. For the Lord your God will personally go ahead of you. He will neither fail you nor abandon you."
Zephaniah 3:17 "For the Lord your God is living among you. He is a mighty Savior. He will take delight in you with gladness. With His love, He will calm all your fears. He will rejoice over you with joyful songs."
Ephesians 2:10 "For we are God's masterpiece. He has created us anew in Christ Jesus, so we can do the good things He planned for us long ago."
4. You First
Rather than serve your own meal first, why not take care of everyone else first and yourself last? If your meal is buffet style, serve drinks and help deliver forgotten forks or napkins. Jesus said, "The greatest among you must be a servant. But those who exalt themselves will be humbled, and those who humble themselves will be exalted" (Matthew 23:11-12).
5. Pass the Paper Plate
Place a white paper plate and marker at everyone's place setting. Before the meal is served, ask everyone to write their name on the paper plate in front of them. Then pass the paper plate to the person on your right. Write something encouraging on the plate about the person whose plate you received: "I'm thankful for you because…"(younger members of the family can draw something they are thankful for about that person).
Once everyone has completed their encouraging word, pass the plate to your right again, and now write on the new person's plate you are holding. Continue until all plates have been passed around the circle, and you are eventually holding your own paper plate. These plates can be kept as an encouragement and expression of love.
"So encourage each other and build each other up. "

1 Thessalonians 5:11a
6. A Blessing Tree
Spray paint tree branches a color of your choice, and secure them in a decorative planter using plaster of paris (available at most hardware or craft stores). Cut small pieces of paper, hole punch them, and thread ribbon through each hole. Display the tree, along with the papers and pens. Invite guests and family members to write what they are thankful for on the paper provided, and hang it on the tree. Observe how thanksgiving grows, like a tree in full bloom.
"Let your roots grow down into Him, and let your lives be built on Him. Then your faith will grow strong in the truth you were taught, and you will overflow with thankfulness."

(Colossians 2:7)
This article was originally published in the November 2016 issue of YS.
Comments