I have always wondered why Easter doesn't get as much respect as Christmas.
We celebrate the Christmas season for an entire month: decorating every room in our house, singing carols, sending cards, sharing greetings with strangers, setting up scenes depicting the holy family, lighting candles and giving to charity and making promises to keep the spirit of Christmas up all year long. When spring hits and Easter rolls around, we typically go to church early one Sunday, sing "Up from the Grave He Arose," have an egg hunt for the children and call it good. We celebrate, of course, but I think we would all say that out of the two holidays, Easter is decidedly "less than" … and yet, for believers, the significance of Resurrection Sunday is unparalleled in our lives.
Easter, which falls on the Sunday after the first full moon and after the Spring equinox (that's why it never occurs on the same day!), was celebrated in some way or another long before Jesus came onto the scene, and like Christmas, many of the symbols of Easter today originated from pagan celebrations. The ancient festival, named for the goddess Eostre, commemorated the changing of the seasons. It was a time for celebrating fertility, new life and the coming of spring. As early as the second century, we see evidence of the Church adopting this pagan holiday and reclaiming it as a celebration of a new kind of life, a life that a mythological goddess could never provide. Instead, it honored the resurrection of a Savior who gave His life as a ransom for many.
Until the 1600s, Easter was a notoriously rowdy celebration that included heavy drinking and partying. Eventually, the focus was turned to children—hello jellybeans and pastel Easter outfits—who were introduced to a long-eared friend who would hop to their homes on Easter morning and leave special treats. Eggs were an early part of the celebration, a symbol of life, but also associated with the tomb. The earliest eggs were dyed red as a reminder of the blood Jesus shed on the cross.
In the fourth century, Christians started setting aside the six weeks before Easter in observance of Lent. These 40 days would be reserved for prayer, service, fasting and sacrifice. It became customary to give up indulgences like sweets or meat and dedicate more time to prayer, study and good works. The Lent season is still observed annually by the Roman Catholic church, but many Protestants, including Salvationists, participate as well. You might see a friend giving up their daily Starbucks trips or taking a social media break. Easter became recognized as the breaking of the fast, which is why we typically enjoy a feast on Easter afternoon, followed by all the candy!
How do you celebrate Easter, and the days leading up to it, in your life? The biblical story of Christmas makes up just under 5 percent of the gospel. In contrast, the retelling of Holy Week takes up almost 33 percent of the accounts found in Matthew, Mark, Luke and John. Jesus lived to his mid-30s, and nearly one-third of the Gospel story is spent talking about one week of His life! That seems deserving of our attention!
Holy Week, Explained
Let's give some consideration to the events of Holy Week and how we might remember and celebrate those sacred days in our modern-day lives.
Holy Week begins the Sunday before Easter, a day called Palm Sunday. We remember the "triumphal entry" when Jesus rode into Jerusalem on a donkey as it was prophesied in the Old Testament (Zechariah 9:9). We think of the Jews who called out praises and laid down their cloaks and palm branches as He rode by. We sing our own praises to Jesus on this day, and we also reflect how fickle our faith can be as we understand the people shouting, "Hosanna!" would be shouting, "Crucify!" in just a few days' time.
Holy Monday, Tuesday and Wednesday are usually spent reflecting on the events that occurred during the first half of Jesus's last week. On Monday, our focus turns to Jesus cleansing the temple (it occurs in all four Gospels—check out Mark 11:15-18). This serves as a great opportunity to check your own focus when it comes to worship and your attitude about being in the Lord's house. Jesus does not say that His house is to be called a house of entertainment, fantastic music or even great preaching. He says, "my house will be called a house of prayer…" (Matthew 21:13, NIV). Monday would be a good day to consider what parts of your life may need to be cleaned up and refocused.
Tuesday is usually a day to reflect on Jesus foreshadowing His death (John 12:20-36). He does this to encourage and comfort His followers. A great way to commemorate this day is to reach out to your own friends. Send a text or a card, anything that would provide encouragement or comfort.
Wednesday is the day we traditionally associate with Judas as the day he would have struck a deal with the chief priests to betray Jesus for 30 pieces of silver (Matthew 24:14-16). We remember that even as Jesus had that knowledge, the next day He still washed Judas's feet, broke the bread and shared the wine with him. As you take in that beautiful expression of grace, could you use this Holy Wednesday to reach out in kindness to someone, perhaps someone who has drifted from your life or someone with whom you have a broken relationship?
Thursday is called Maundy Thursday. Maundy, Latin for "command" (i.e. mandate), refers to the great command that Jesus gave His disciples on His last night with them when He said to them in John 13:34 (NIV), "A new command I give you: Love one another. As I have loved you, so you must love one another." This is the day Passover is celebrated, but on our side of the Last Supper, we know that this ancient feast was remastered by Jesus to be something we observe "in remembrance" of Him.
Good Friday is the day we recognize the death of Jesus on the cross. We call it "good" because the darkness of that day is why we can have eternal life. Many churches have special services or passion plays on this day, but if you're social distancing at home, just set aside a moment to read Mark 15.
The next day, Silent Saturday, is a nod to the unspeakable hopelessness that the followers of Jesus must have felt, but also a foreshadowing to us that peace was already in the works. It's hard to find silence in our noisy lives but try to find a few minutes this day to sit alone with a quiet heart in the presence of Jesus…
Regardless of how you choose to remember Easter this year, do something to take in the magnitude of the season and celebrate … He is risen!
For Further Study
Listen: Exploring My Strange Bible (Episode 32: The Passover Meal)
@Peer.Magazine: Majors Jamie and Jay Spalding's Holy Week video series found on social media platforms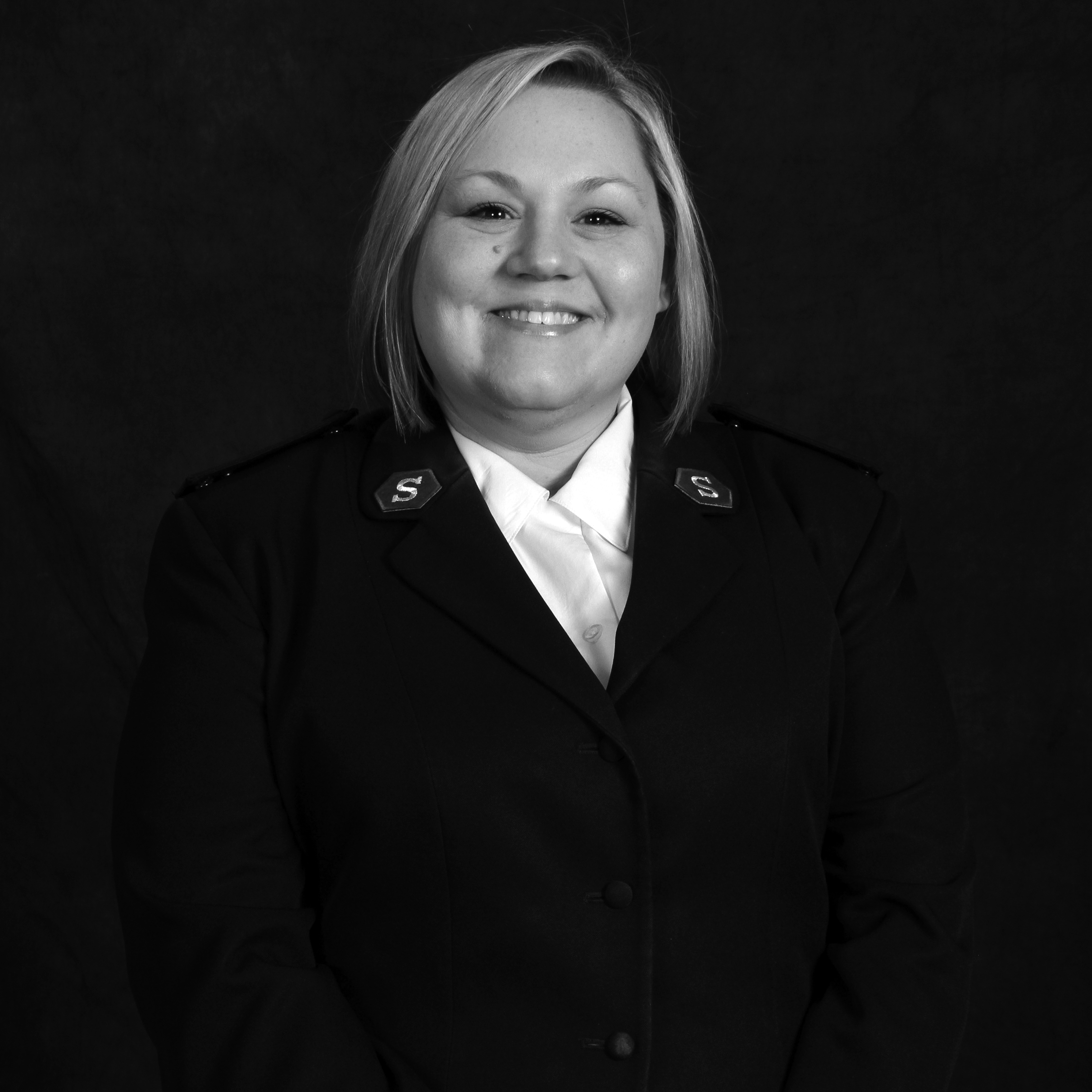 Major Jamie is a Salvation Army officer (pastor) living in Charlotte, NC. She has been married to a wonderfully crazy guy for 23 years and is mom to three boys just like him. She loves to write about her loud life and takes any opportunity she can to use her pen to bring glory to God.
This article was originally titled "Beneath the Eggs" in the April 2021 issue of Peer.
Comments