Wise Up
Evangeline Booth
Evangeline possessed an ability to navigate the poorest trenches and the richest boardrooms.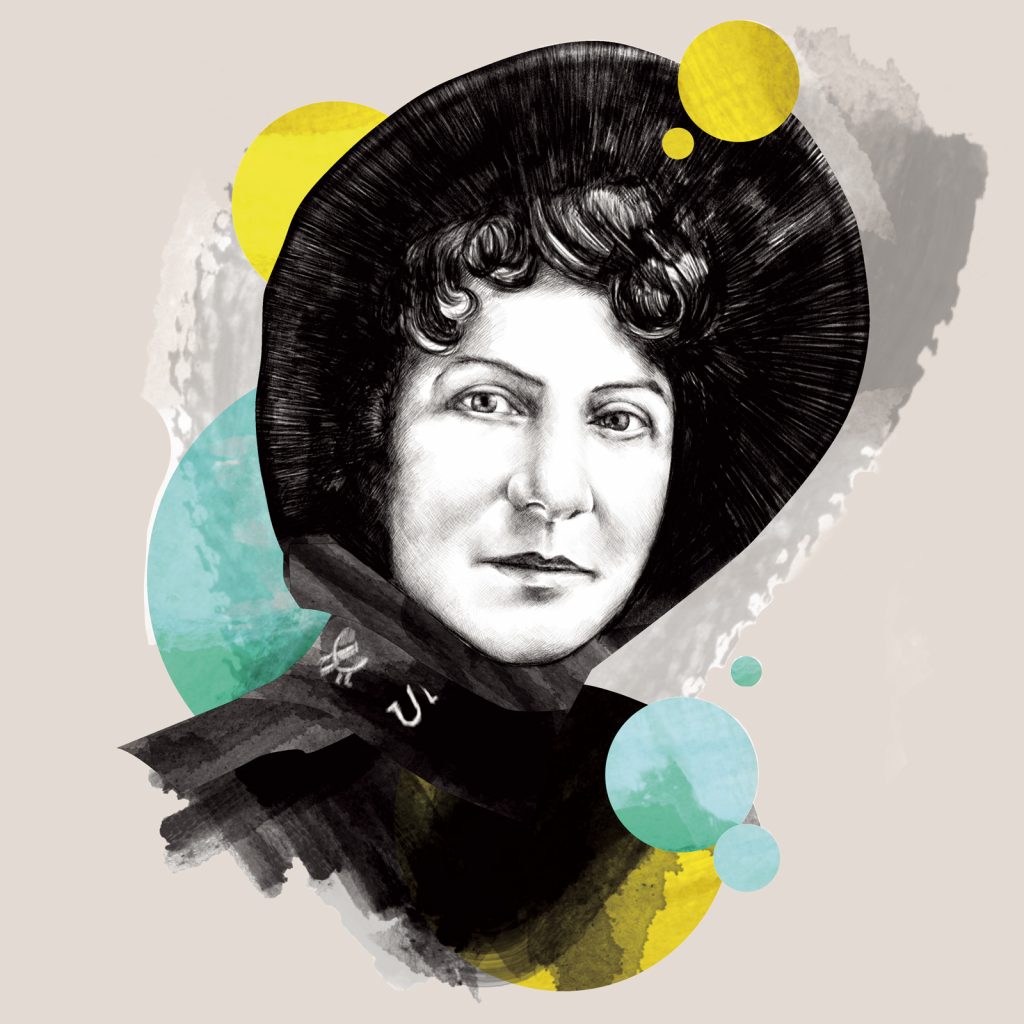 The wall in my office hangs a poster that reads, "Sunday, May 11, 1919: Evangeline Booth on 'The Secret of The Salvation Army's Success.'" I often wish the poster had included it. Evangeline Booth is probably the most popular and influential figure in The Salvation Army's American history. And my editors only gave me 350 words to talk about her.
SMH.
Evangeline's tenure as National Commander of the American Salvation Army was among its most prosperous time. Her administrative skills and passion for the mission of The Salvation Army introduced several new programs and expansions. The Emergency Disaster Services was launched to provide for the families of San Francisco after the devastating 1906 earthquake and subsequent fires. The program would become a hallmark of The Salvation Army's presence and ministry in America for the next 100 years—and it's still going strong! The outpouring of care provided by The Salvation Army in 1906 is the same kind of aid that is used today as The Salvation Army helps hurricane and earthquake victims.
Evangeline even revolutionized the way The Salvation Army raised its funds—taking it from the street corners and taverns into the richest office buildings in the city. She approached millionaires and billionaires, captains of industry, and persuaded many of them to partner and donate so that The Salvation Army could fulfill her vision of reaching the people that nobody else was willing to reach.
Remember the Donut Girls we talked about a few issues ago? Evangeline's idea. She persuaded the United States government to let women in The Salvation Army travel overseas to take care of the soldiers. Can you imagine a faith-based nonprofit pulling that off in 2019?! The American public was so grateful for The Salvation Army's work that they donated an unprecedented $13 million to cover the debts that The Salvation Army incurred for their war efforts.
This is why we stan.
So What?
Evangeline possessed an uncanny ability to navigate the poorest trenches and the richest boardrooms. She had a contagious energy to cast a big vision and convince others to buy into it with that same passion. Has the Lord given you a vision that you need to cast in your own ministry?
Comments