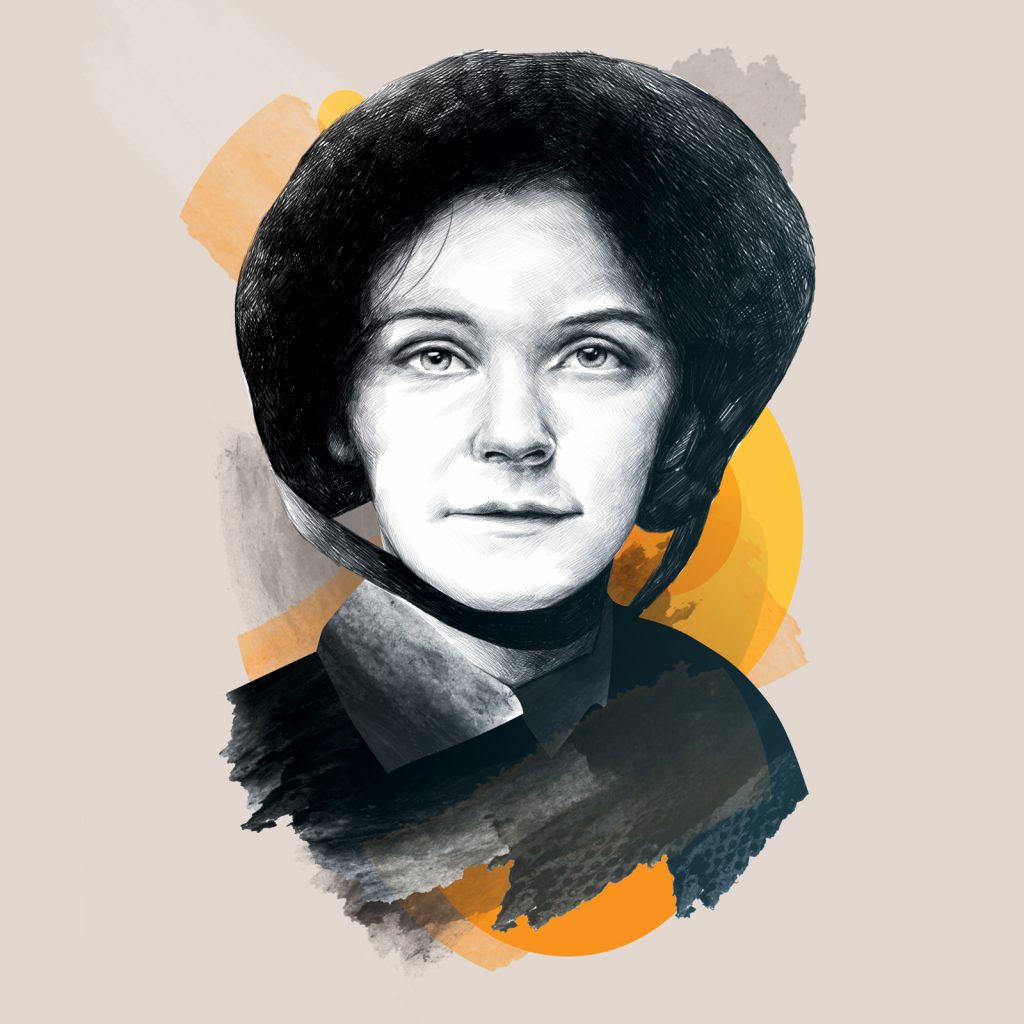 Eliza Shirley was born in 1863 to Amos and Annie Shirley in Coventry, England. When Eliza was 15 years old, a group of women preachers, affectionately known as the "Hallelujah Lassies," started the work of The Salvation Army in her town. Their unique blend of Christian enthusiasm and commitment to the poor was an instant attraction for Eliza. Eliza immediately wanted to join them.
On her 16th birthday, with her parents blessing, Eliza joined The Salvation Army and began working in a coalmining village in Northern England. In this life-changing experience, Eliza witnessed God at work.
Then in 1879, Eliza and her parents immigrated to Philadelphia, PA. Her father promised her that she could begin the work of The Salvation Army in America. Then-16-year-old Eliza contacted General Booth about the opportunity. Unsure of her abilities, he gave her permission to "test the waters."
Eliza and her parents arrived in Philadelphia, and with only a verbal blessing from General William Booth, they commenced The Salvation Army's work in America. Eliza used the techniques she learned from her experience as a "Hallelujah Lassie." Within a month of their arrival, they rented a building on the west side of Philadelphia.
The Shirley family began holding church services with a specific focus to help the poor. Because of Eliza's success, in 1880, General William Booth sent eight members of The Salvation Army from England to America to officially begin the work under the leadership of 30-year old George Scott Railton. His group of young, enthusiastic pioneers comprised of seven young women ranging in age from 18 to 22.
In Mark 8:34-36 (NIV), Jesus posed a crucial proposition to His disciples: "Whoever wants to be my disciple must deny themselves and take up their cross and follow me. For whoever wants to save their life will lose it, but whoever loses their life for me and for the gospel will save it." Simply stated, Jesus succinctly defined the cost of discipleship.
It is all about people coming to know Christ and seeking to know Christ. It was a simple divine truth that fueled their fire! God speaking the words to people who, in turn, took up their cross and followed in obedience—even at 16!
So What?
This month, remember the phrase, "God wants to put feet in our faith." How can you, like Eliza, enhance your vision and seize the day for Christ?
Comments