Wise Up
Dwight L. Moody
Consider the life of Dwight L. Moody and then allow the needle of your heart to point to Jesus!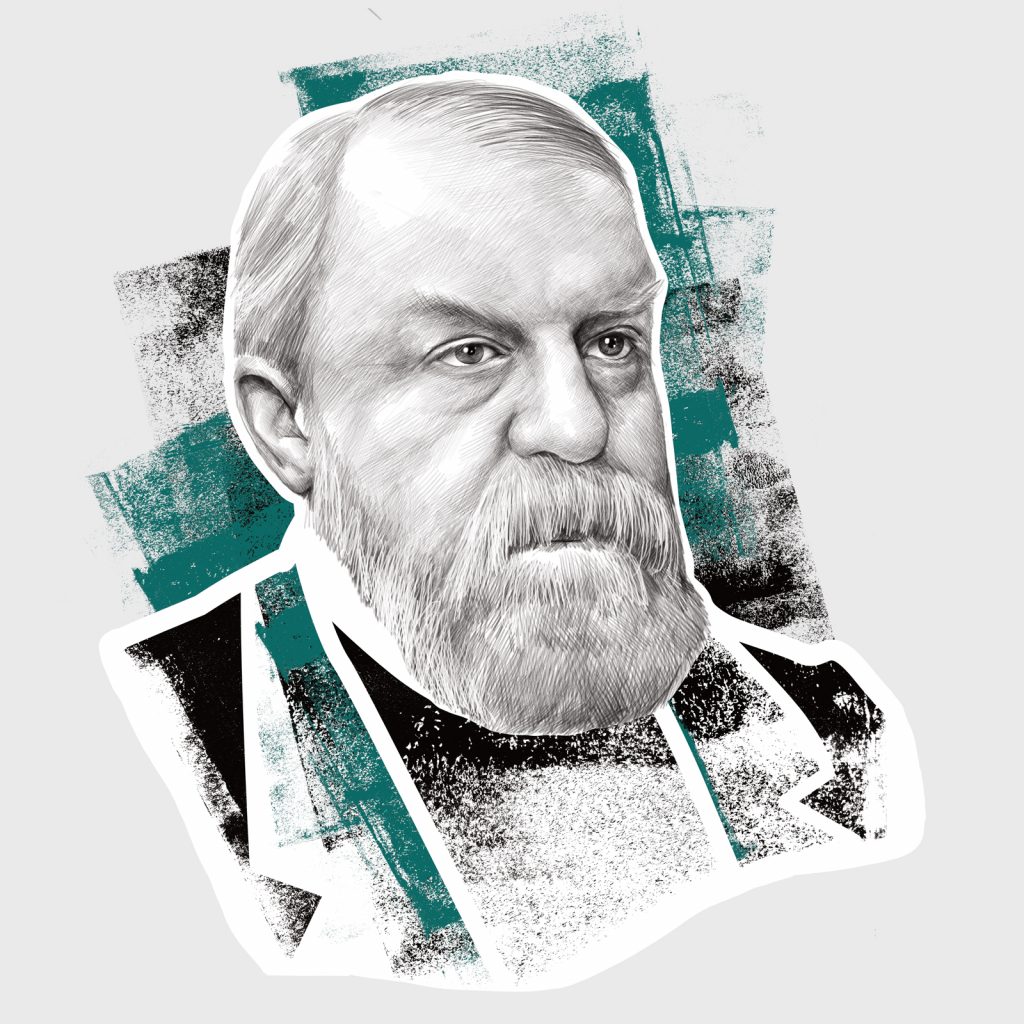 Dwight Lyman Moody was one of the most effective evangelists of the late 19th century—the Billy Graham of his generation. Dwight was born in Northfield, MA on February 5, 1837, to Edwin and Betsy Moody. Edwin passed away when Dwight was four years old, leaving his mother, Betsy, with seven children and pregnant with twins.
On the surface, Dwight faced overwhelming odds. He only had a fifth-grade education. By his own account, his grammar was dreadful, and he was terrified of public speaking. However, these apparent disadvantages set the foundation for his "plain talk" approach to evangelism. Moody preached throughout the United States and Great Britain, leading hundreds of thousands to faith in Christ. One of his most famous quotes was no doubt autobiographical, "Faith makes all things possible … Love makes all things easy."
As an adult, Dwight gave up a lucrative boot and shoe business to devote his life to evangelism, working first in the Civil War with Union troops, through the YMCA, in the United States Christian Commission. In Chicago, he built one of the major evangelical centers in the nation. Working with singer Ira Sankey, he toured the country and the British Isles, drawing large crowds with his unique and dynamic speaking style.
Dwight married Emma Revell, his partner in life and ministry. Emma recorded that she explained Dwight's and her romance to their children, "I first met your father when was 15. We became engaged at 17 and married at 19. I became a mother at 21." Also an enthusiastic evangelist, she complemented her husband's background and personality. She was described as "reserved, thoughtful, educated, independent in judgment with social grace and charm."
At age 67, Dwight L. Moody died of congestive heart failure on December 22, 1899. He was surrounded by his family in his hometown of Northfield, MA. In 10 years after his death, the church in Chicago, where he served as pastor, was renamed to the Moody Church. The Chicago Bible Institute was also renamed to the Moody Bible Institute. During World War II, the Liberty Ship SS Dwight L. Moody was built in Panama City, FL and named in his honor.
So What?
Do you ever feel you are unfit, unprepared or even unworthy to make a difference for Christ? If so, consider the life of Dwight L. Moody and then allow the needle of your heart to point to Jesus! Indeed, "all things are possible" through Him!
Comments