Commissioner Edward J. Parker
Edward saw the power that new technology had to inspire people and incite positive action.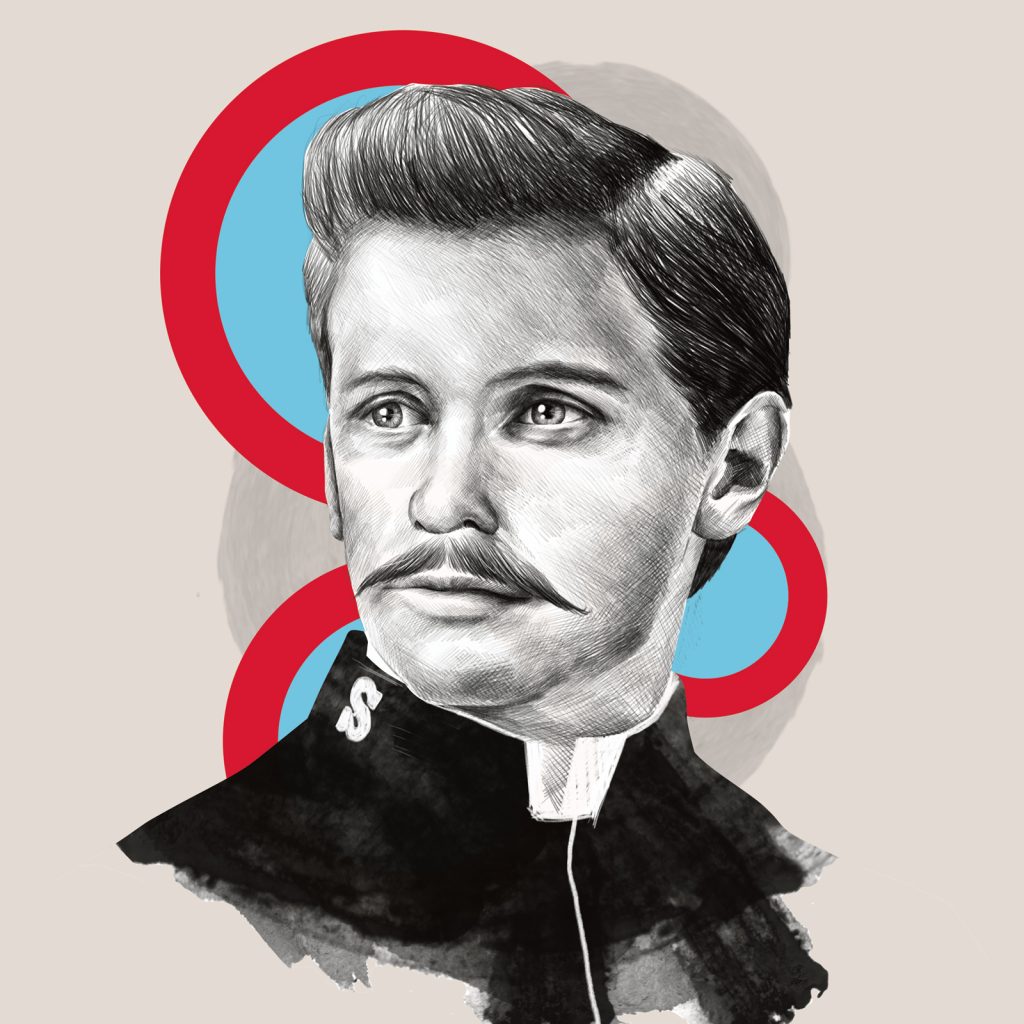 Nowadays, just about all of us carry a camera in our pocket. On average, we take five photos a day with our camera phone. I'm sure that number would be higher, but I don't think my nana takes any at all. The power of images is so prevalent, it's practically become unnoticeable. It's just a part of our life. "Pics or it didn't happen." "Let's take a selfie." "Gotta Instagram this BBQ chicken I grilled." Images hold immense power for shaping how we think and what we remember.
Commissioner Edward Justice Parker was an early Salvationist pioneer in the realm of photography. After his conversion to Christ, he enlisted as an officer (pastor) in The Salvation Army in 1885. In his early appointments, he learned about photography, even using his own bathroom as a darkroom to develop film. He was one of the first people to understand and latch onto the power of pictures to show the awfulness of poverty. He also used pictures on glass slides to accompany his sermons—sort of like the first PowerPoint. Going by the handle "Optic," he became well-known for his gift as he photo-journaled his travels around the world. 
Perhaps you recall the Donut Girls article that appeared here in Peer (May 2019)? One of the iconic photos from their time in service was taken by Edward, who spent some time during WWI taking photos of the Allied forces and The Salvation Army's work in Europe. The photo became a lasting symbol of The Salvation Army's commitment and style of service.
He served as the Men's Social Service Secretary within The Salvation Army—a position he held for 24 years—and oversaw huge technological advancements in the process that men were rehabilitated, including laying the groundwork for The Adult Rehabilitation Center's current infrastructure. So, the whole "Thrift Store" thing, and the mechanics for how they work and financially support those in recovery, all happened under Edward's watch.
He retired from active service in 1944 from the post of National Commander, leaving behind a very robust and varied legacy. 
So What?
Edward was on the forefront of the "visual revolution," seeing the power that new technology had to inspire people and incite positive action. How can you use emerging technology to do the same in your communities?
Comments