Panorama
Peer Intern Spotlight: Bruce Ouyang
Bruce worked at The Salvation Army National Headquarters in the summer of 2023 as the Media & Marketing intern in the Publications department. He is currently studying integrated marketing communications at Pepperdine University.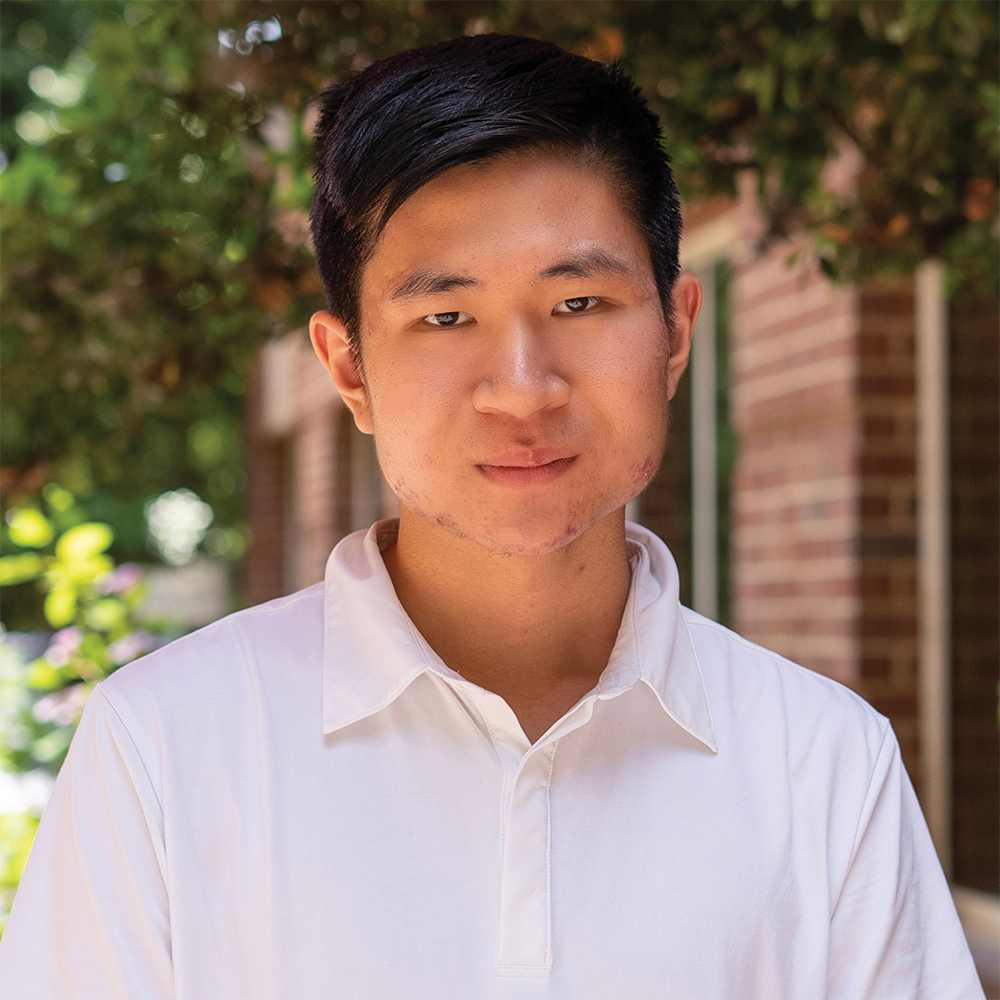 PEER: How did you choose your current major, and what inspired you to pursue that field?
Bruce Ouyang: I decided to choose marketing because it is a widely applicable field that allows me to tap into my creativity. I was originally an accounting major, but I decided to switch last semester after realizing that I wasn't getting any enjoyment out of my classes. I ultimately concluded that creative work would suit me better, especially in the long run. I also plan on pursuing projects in the music and fashion industries, so I believe it would be incredibly useful to have the skill of marketing in my toolbelt.
P: What was your role in The Salvation Army?
BO: I was a Media & Marketing Intern in the Publications department. I worked on various social media, video and promotional projects involving two of The Salvation Army's magazines: The War Cry and Peer.
P: What was your favorite part about your internship at The Salvation Army?
BO: My favorite part about my internship was incorporating my personal passions into my work here, as I was able to contribute to The Salvation Army's needs while also learning and getting more practice with skills like merch design and video editing.
P: What do you most appreciate about The Salvation Army?
BO: I appreciated most how everyone at The Salvation Army is treated with respect and there is no sense of ego from anyone regardless of their job position or how long they have been working here. I loved sharing new ideas and brainstorming ways to make operations more efficient, and I really appreciated how open everyone was to considering my point of view. For example, when I was only a few weeks into my internship, I shared my idea to revamp the magazine's merch, pivoting from specifically branded merch to more subtly branded clothing that still aligned with our mission. Despite the fact that I had been working here for a less than a month at the time, the leaders of the department approved my idea, and I was able to execute my vision.
P: What advice do you have for college students for being successful in their internship?
BO: Closed mouths don't get fed. Make sure you do the required tasks but also communicate with your supervisor and work together to align the role with your personal passions as much as possible. Before applying to any places, consider exactly what you would like to get out of your experience and choose the positions/companies that you believe would be best suited towards those goals.
P: What advice do you have for prospective students in your field of interest?
BO: Think outside of the box if you really want to stand out from the pack. Although marketing has a multitude of tried-and-true methods, innovation is almost always rewarded in this field.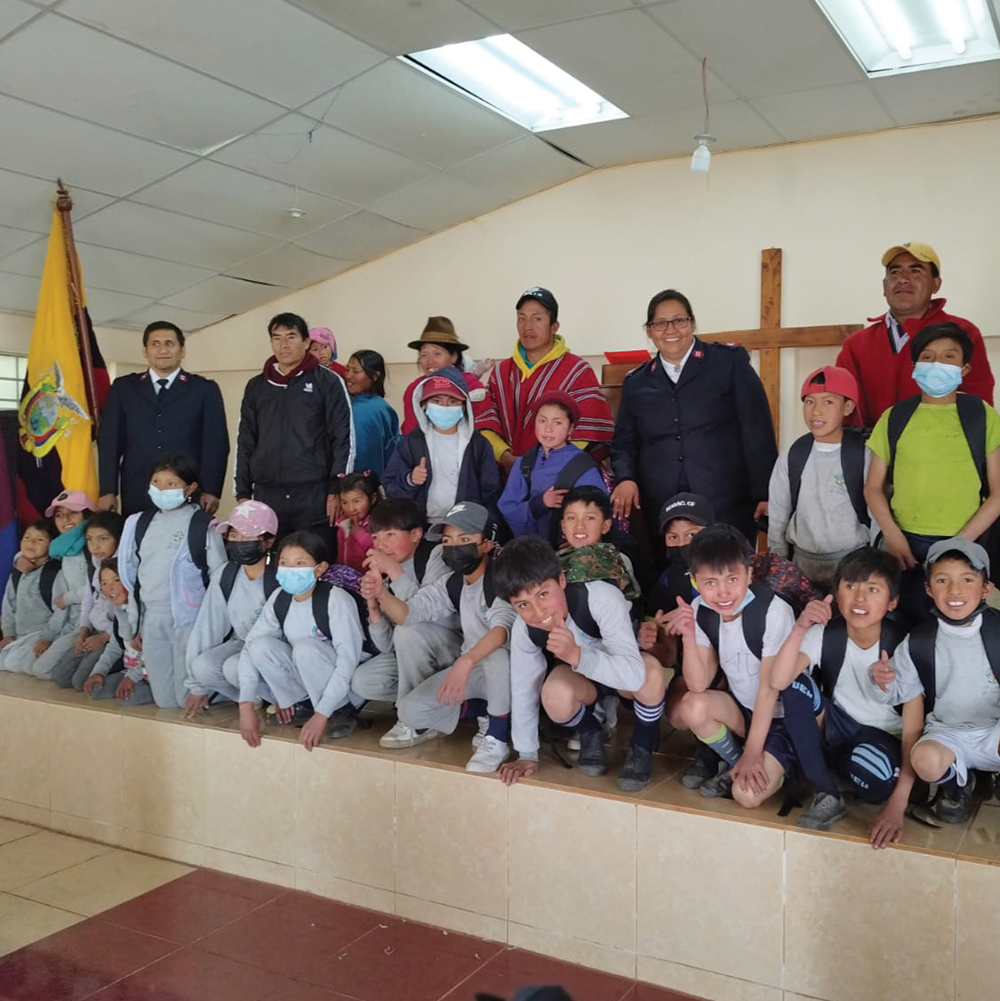 Hope Against Hardship
After the Covid-19 pandemic, communities in Ecuador have shown their resilience to all that they have suffered. The education system was but one area of life that was impacted by the pandemic, bringing in a new era of virtual learning for students and teachers. However, as on-site classes resumed in 2022, families faced a new set of challenges that could prohibit their children's return to school.
In Quito, Ecuador, the school year concludes in June and the new school year begins in September. The economic impact of the pandemic hit some families hard, with parents losing jobs or facing reduced income. As a result, many parents struggled to afford the necessary school items for their children. Without the items, the children can sometimes be held out of school, or might achieve minimal success without the necessary supplies if allowed to attend school in the first place.
Thanks to funding from The Salvation Army World Service Office (SAWSO) and coordination with The Salvation Army corps (church) in Ecuador, the project was able to purchase 586 backpacks for students in need. Each backpack was generously filled with essential school supplies, ensuring that the young recipients would start the new school year on the right foot. The supplies included items like notebooks, pens, pencils, markers, calculators, erasers, rulers and more.
By Bianca Bakonyi, Social Media Coordinator | To read the full story, visit bit.ly/sawso-hope.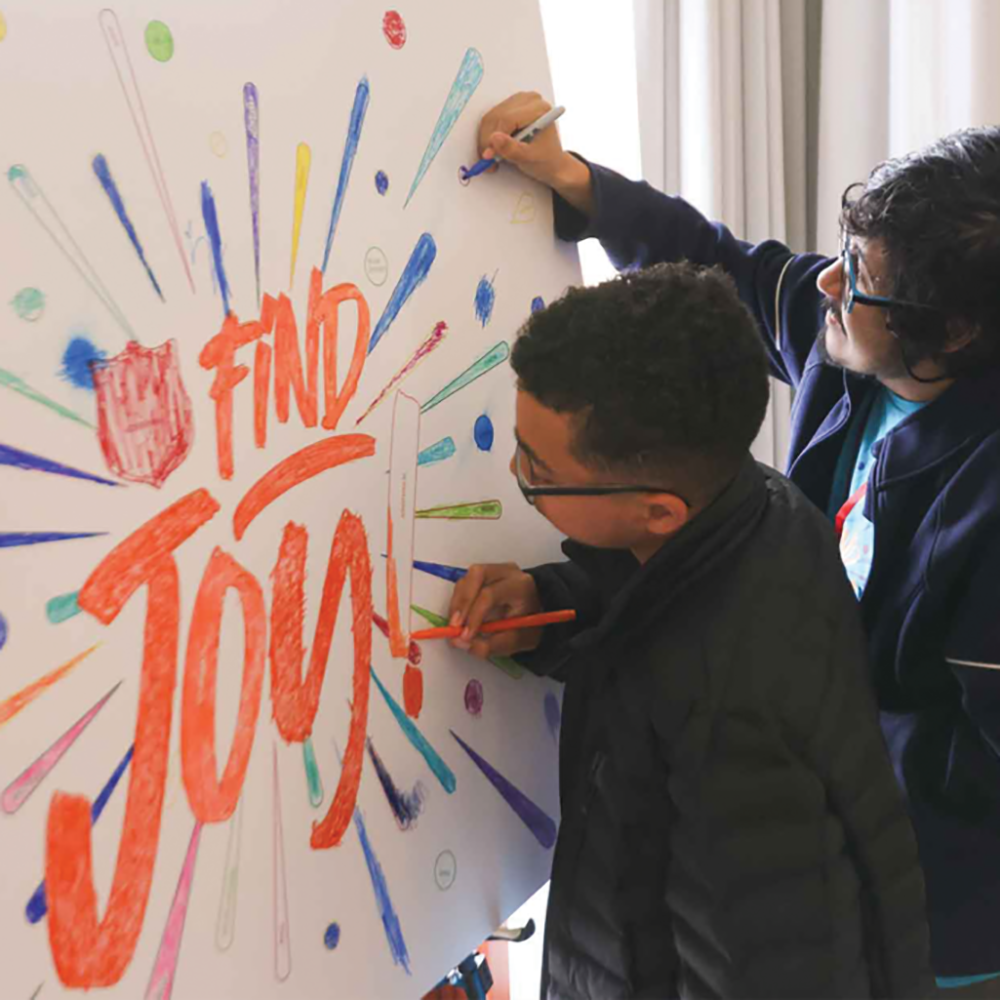 Adaptive Retreat
Colors and shouts filled the chapel on the Western Territory's Crestmont Campus in Rancho Palos Verdes, CA, as a group of about 60 individuals joined in worship. Coming from as close as down the street to as far as Brooklyn, NY, attendees used egg shakers, ribbons and colored scarves to fuel the celebration.
The gathering marked the beginning of the inaugural Adaptive Retreat, a weekend specifically designed for young adults with disabilities and their chaperones to provide a space for all to feel welcome. Territorial Disabilities Ministries Director and Spiritual Formation Resource Officer Major Nancy Helms organized the weekend to not only include but also celebrate those who are sometimes pushed to the sidelines.
"It was exciting to plan and implement this necessary gathering," she said. "It was the first time the Western Territory has provided a retreat specifically for young adults with varied cognitive, neurological and physical needs, where they were welcomed and belonged to something their typical peers experience regularly."
To read the full story in the September issue of The War Cry by Summar Bussey, click here.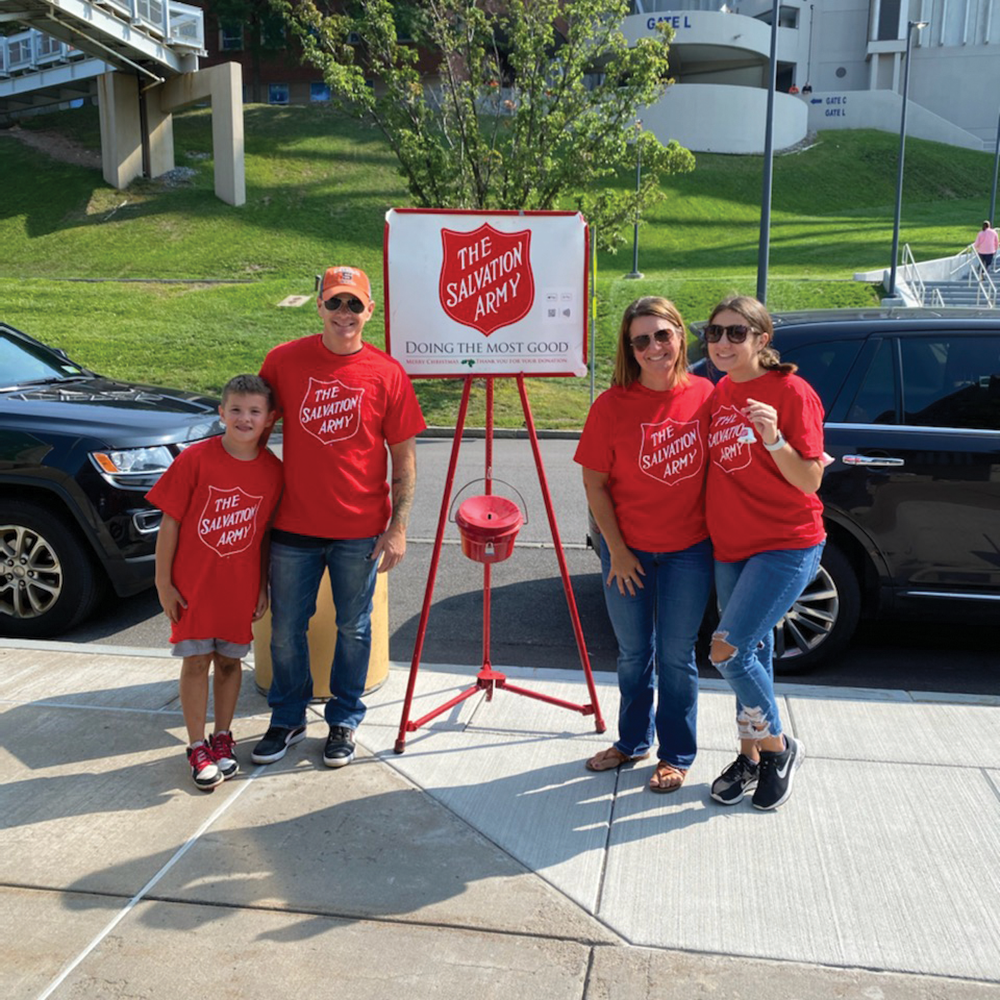 Ringing In On Dome Day
On September 9, Echelon Syracuse chapter members gathered together for "Dome Day" at Syracuse University's football stadium on gameday to ring bells at red kettles around the stadium. Dome Day is nicknamed after the JMA Dome, the home to Syracuse Orange football, basketball and lacrosse teams.
This annual event for Echelon Syracuse brought together chapter members and their families, along with a few other volunteers, to ring bells at 10 kettles around the stadium to ring in the Red Kettle season and raise money for the local Salvation Army.
Echelon seeks to mobilize the next generation for The Salvation Army by providing opportunities for young adults to engage with the organization through fellowship and networking, donations and fundraising, and service and volunteering.
Comments