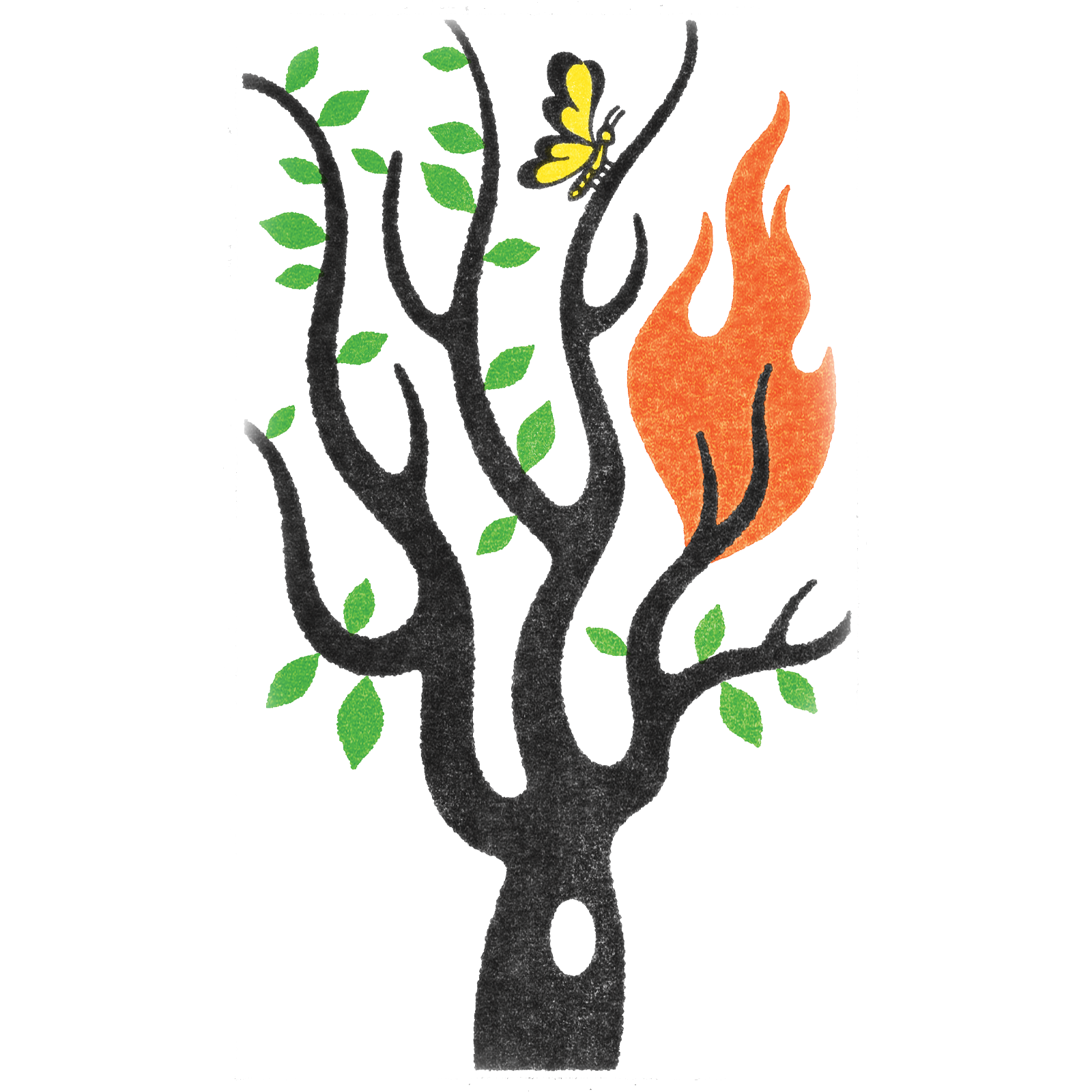 Image Credit: illustration by Lan Truong
The Next Step
"Trauma, even after it is over, has the power to affect the way we view things, the way we respond, the way we react."
This summer, I had the opportunity to speak on behalf of Peer at a conference, my first conference I've attended since February 2020. As I looked around the room, I was struck by this thought: I have sat in a room like this dozens of times prior to 2020 and never felt anxious about the number of people there. I had that same anxious feeling after I got vaccinated and was able to go into a store without a mask. Weird how the events of one year can change everything! 
That is how trauma works. It enters your life, often with no warning at all, and you are left changed with normal, everyday occurrences feeling just … wrong. Trauma, even after it is over, has the power to affect the way we view things, the way we respond, the way we react. It can be a powerful force.
As we were preparing for the Fall editions of Peer, it became clear to us that we needed a way not only to acknowledge the trauma of the past year, but also to learn how to move forward in a healthy way. This issue is dedicated to that: recognizing trauma, and not just the trauma of 2020, but trauma overall. Studies show that more than half of students report signs of depression. Suicide has become the second leading cause of death in Gen Z. Therefore, Peer has addressed and emphasized mental health in 2021.
We live in a broken world with a pandemic, racial injustice, mass shootings and poverty. How do we navigate these situations in a way that doesn't inflict more trauma upon ourselves and each other?
As you read through this edition of Peer, my hope is that you (and I!) will have a sense of hope. There is light on the other side and even abundant life to be found as we walk through the process. While the stats on Gen Z and mental health are troubling, I find great comfort in one stat in particular: Gen Z is more likely than any other generation to talk about mental health. You want to shine a light on it, to bring attention to it, to help each other through it, to make the path easier for those who are walking with it. There is beauty in this pain when we support, encourage, and lift one another. On top of all of that, we have a Savior who has endured trauma and walks through it with us.
Look around you. Check on your friends. Be a support and an encourager. Point people to Jesus, in whom hope and life is found. We will get through this together. 
Comments