Q&A with Riley Clemmons
"It's hard to write authentically without going to an authentic place with the Lord and yourself, and those are important in my process."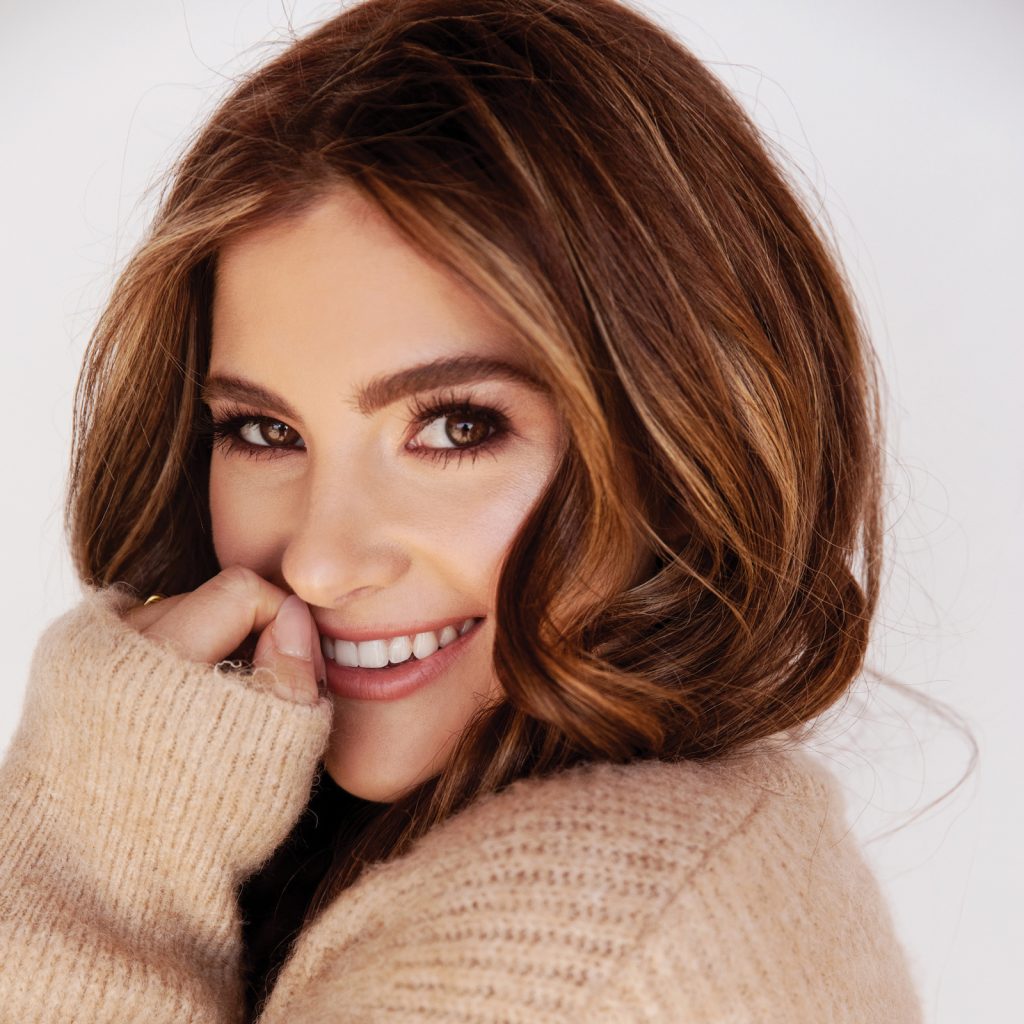 Riley Clemmons is a 21-year-old Christian singer-songwriter known for her hit singles "Broken Prayers" and "Better For It". She recently released an album in 2021 entitled "Godsend." She chats with Peer about songwriting, remaining authentic in the music industry at a young age, of course, her newest album Godsend, and having hope.
PEER: How did you come to know Jesus? Did you grow up in the church
RILEY: Yeah, I did. From as early as I can remember, I was constantly in church. That was part of my childhood. And I think there's so many blessings and getting to see your parents and your family going to church and being part of faith at a young age. My family, my parents specifically were intentional about us—I say us, as in my siblings and I—getting to know Jesus on our own terms in a way that felt authentic to us. And having to make that decision to find Jesus was important for me in my personal life.
P: Growing up, who are your musical influences?
R: I grew up in Southern Gospel Church. My mom was in the choir. I was listening to the Gaithers, The Isaacs, constantly feeding off this really rich powerful southern gospel music. And my dad was a big Rock 'n Roll fan, so I was listening to Fleetwood Mac and Van Halen and you name it. I really leaned heavily into everything I was hearing, as well as what I was hearing on the radio. One of my biggest musical influences, who really encapsulated some of the things I love, is Aretha Franklin. That's one of the main influences.
P: How does your quiet time with God influence your songwriting process?
R: I'm a concept-based writer. I always have been. I lean heavily into first like landing on the concept of what I want to say or finding a title that feels powerful and meaningful to me. Just what I've noticed in the past couple of years is I've really been writing almost every day. It's relying on my quiet time to be still, be honest with God and be honest with yourself. Really creates opportunities to find those concepts, find those words, that feel heavy and meaningful and try to capture them that way. It's hard to write authentically without going to an authentic place with the Lord and yourself, and those are important in my process.
P: What inspired you to write your latest album Godsend?
R: Wow, I'm just so so crazy. It's like such a new question since the record just came out. I wrote almost all the songs on Godsend in two years, which is kind of a longer writing period. But I really knew that I wanted to write a body of work that felt authentic and honest to me. And the thing I love about this record is, it's just a compilation of my experiences that I've had over the past couple of years: the heartbreak, the victories, the low times, the high times, the self-doubt, the questions, the confidence, all of it. I would experience something or walk through something and immediately go to the studio and write about it.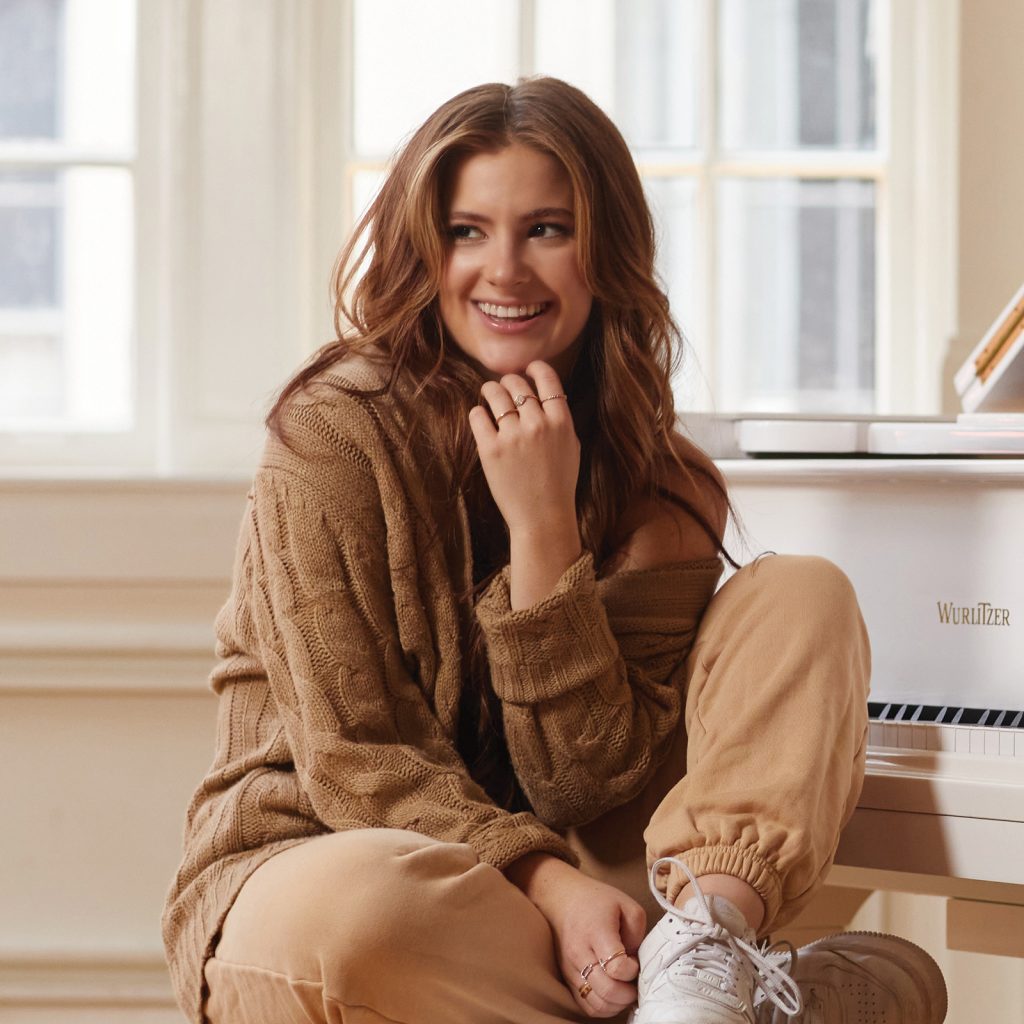 But the actual title Godsend, I have saved in my phone for probably four years at this point. I knew I wanted it to be my next record title. I knew I wanted to write a song called Godsend and I hold on to it until I knew how to craft it and write it. And I finally wrote the title in April of 2020, just sitting on the floor of my bedroom as the world shut down and that was a special moment.
P: What is the central message of your new album that you want young listeners to take away?
R: The title track Godsend—it's the foundation of this record. It all started with the lyric "What if maybe every broken place I've been was a godsend?" And looking back at these 12 songs, a collection of my stories, I can see in both the highs and the lows that God has been there and His hand has been in it somehow and some ways even when I didn't understand. So, I would hope that a listener is reminded that we have a God who is bigger than all of our experiences and Who can make really beautiful things out of what we least expect.
P: How has the album-making process been at only 21 years old?
R: Oh, I'm just figuring it out as I go. It's so funny, you look at musicians and the best writers from this perspective of watching everything happen and feeling like it's such a well-oiled machine, but it's not. It's just waking up and figuring it out as you go. So, the record writing process is just, I wrote what I could, when I could that felt authentic. And the rest really fell together in a way that I couldn't have—I couldn't have really leaned into a playbook for if that makes sense.
P: What advice do you have for this next generation, Gen Z, on continuing to hope and dream post-pandemic?
R: I definitely think that I speak for everyone when I say that there's a heaviness that I've definitely felt over the past year; even now, as things are confusing and everybody's opinion seems really loud, it can be a lot. And it can be a source of lots of anxiety and lots of questions and doubts. But I would say the thing that has kept me feeling hopeful is holding on to the promise that things do get better. Look at history just as a general whole. Things get better, things heal, and I think that as we continue to just keep taking steps forward, just really making it a point to be there for each other and to keep reminding each other of the purpose of dreaming and creating. That's what's going to keep the pulse of the world's going—that drive to keep believing and having that hope. So, that's a big question. That's my version of an answer today.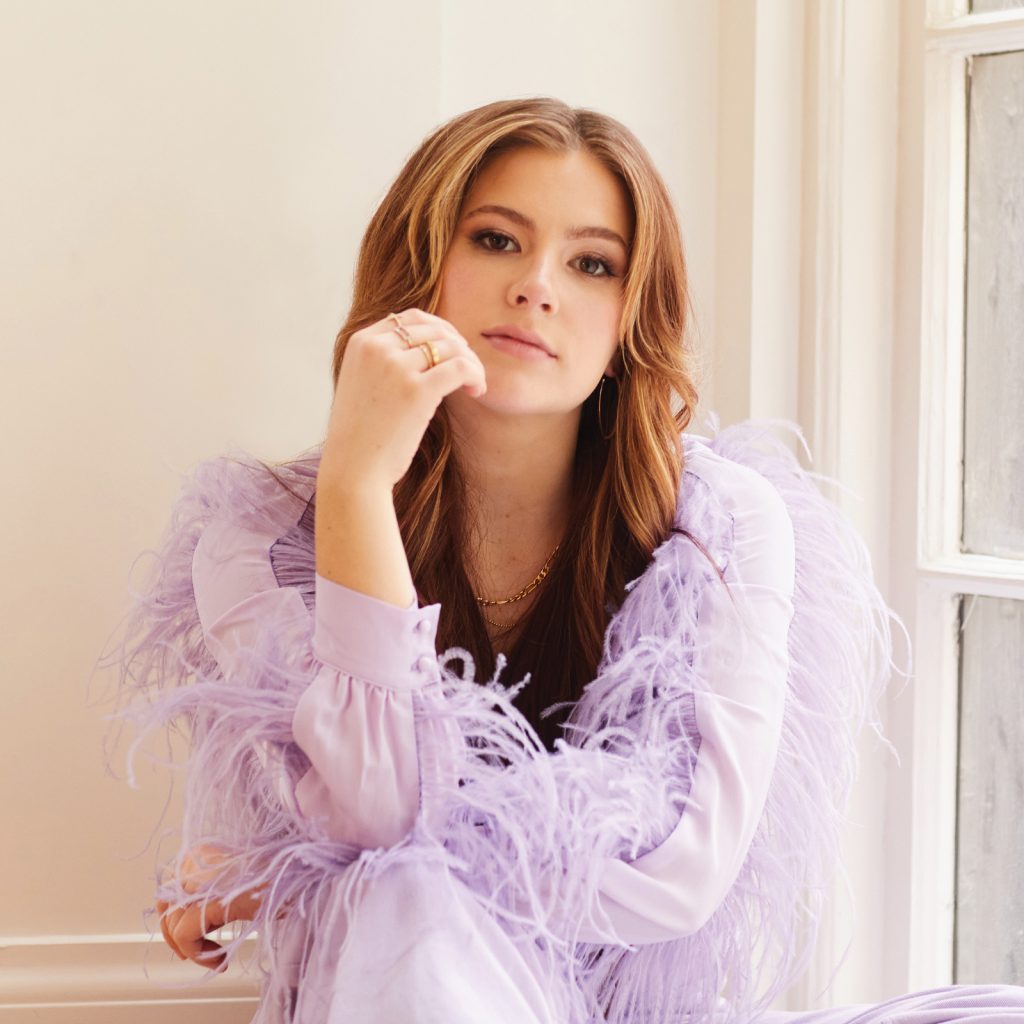 P: What's a must-listen song on the album for the teenager struggling to figure out there what's next? And what advice do you have for them? Who may be struggling with anxiety or depression in this life stage?
R: That's a great question. That's a really, really great question. So, all of them were born from many, many different moments of those feelings. I would say that a song that I wrote in the middle of that kind of anxiety looking back on the younger version of myself. I wrote the closing track on the record, track 12 it's called "In This Moment" and I formulated it as a letter to my younger self and just looking back … looking at the times that I deeply struggled with that sort of anxiety and weight of being perplexed and held down by what the future may not hold. "In This Moment," was really inspired by that sometimes I think we tend to think that we'll find God or well, find this idealized future once we get where we're going, once we arrived at this destination, at this peak. But oftentimes so much of that goodness is talked in the moment and you just must take the time to let it in. So, I think that's an important message.
P: What is the best piece of advice that you've ever been given?
R: You know it's a simple piece of advice but I think there's a lot of validity in it. From the time I was a little girl and even now my dad—my dad has always told me "keep it simple". The times in my life were busier than ever, and there was a lot going on, and there felt like I was killing it or I was overwhelmed or whatever it was. My dad always says, "Just keep it simple and it's hard to go wrong. Keep it simple. Go back to the basics, keep it simple." And so that's been a big one and all the chaos, reminding yourself that you do have the power to keep it simple. It's really powerful.
P: What's your go-to self-care habit when you're feeling anxious or overwhelmed?
R: Good food and sleep.
P: So, what music have you been listening to?
R: Lots of Bossa Nova and Jazz, instrumental. Instrumental stuff.
P: What is your favorite Bible verse?
R: I am a Roman 8:28 girl, it's just been a big, lifelong promise. "All things work together for the good for those who love Him, who have been called according to his purpose" (NIV). So that's been a comforting anchor, especially over the past year.
Comments